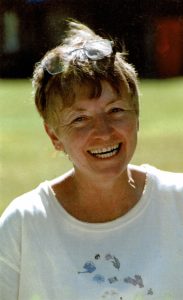 My wife, Diane, passed away on March 2, 2022, in the presence of myself and our grown children, after a year long battle with cancer. No, I am not going to extensively write about it. I do not have the writing skills to properly represent my wife's story. You folks did not know her. Human suffering is not a story that entertains.
So far, I have learned that after being one half of a couple for fifty four years, I find myself beginning a lot of conversations that go nowhere and it is hard to scale, rank or rate the events of the day without her responding appropriately.
We have good kids… good men with good families. Diane shaped them from the days of changing diapers, to raising them as good Catholics, to standing at their graduations, weddings, christenings of grandchildren and she made sure I grew up and stood with her.
Our children came in from Texas and California to be with her, to be with us. I think they could never know how much that meant to her, what it means to me.
I learned there is a momentary point of cross purposes, where one person want the other to hang on and fight and the other just wants you to let go.
I learned how important faith is when living or dying and how lonely it must be to not have either.
Diane, you were a small woman with a giant presence. Your enthusiasm, optimism, your selfless love of others defined you and made the lives of others so much better. Thank you for a perfect life. I miss you, honey. Love you to pieces.
Joe
Real Guns – A Firearm and related publication