Bump stocks used to increase the rate of fire on semiautomatic weapons can be banned as machine guns under federal law because of ambiguous language in the relevant statute, the federal government argued Wednesday before the full Sixth Circuit.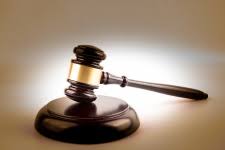 The federal government seeks to overturn a decision from March in which a divided Sixth Circuit panel determined several gun rights groups should have been granted an injunction to prevent criminalization of bump stocks.
The devices were thrust into the national spotlight following the 2017 concert shooting in Las Vegas that left 58 people dead, and were subsequently criminalized through the Bureau of Alcohol, Tobacco, Firearms and Explosives' reinterpretation of the statutory definition of a "machine gun."
Gun Owners of America filed suit against the government in 2018, but was denied an injunction by a federal judge who ruled the ATF was entitled to Chevron deference. The Chevron doctrine, established in the wake of a 1984 U.S. Supreme Court ruling, holds that a court may not substitute its own opinion in the place of a reasonable interpretation made by an administrative agency.
The gun rights groups appealed, and the case was argued before a Sixth Circuit panel in December 2019.
Over a year later, a divided panel released its decision in March of this year, ruling the plaintiffs were entitled to an injunction to prevent enforcement of the rule.
Senior U.S. Circuit Judge Alice Batchelder, an appointee of George H.W. Bush, wrote the majority opinion, in which she cited the lack of legal precedent to allow a government agency to interpret criminal statutes via Chevron deference…
Gun Owners of America accused the government of harboring a political agenda in its supplement brief, and argued there is no ambiguity in the statutory language.
"Because it is undisputed that a semi-automatic firearm equipped with a bump stock requires more than 'a single function of the trigger' in order to fire multiple rounds 'automatically,' it is not a machine gun," the brief states.
Attorney Robert Olson argued Wednesday on behalf of Gun Owners of America that only Congress has the authority to write and change criminal law.
"The ATF does not get to decide who goes to prison," the attorney said.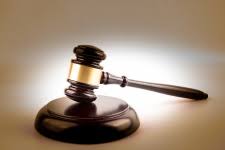 GOA