Not all collectible guns should be kept under glass. Summer and target shooting go together like hotdogs and baseball, and vintage firearms can add an exciting variety to your everyday lineup. If you're looking for some of the funnest guns to shoot this season, Rock Island Auction Company's June 21-23 Sporting & Collector Auction has you covered. Click on the images throughout this article to learn more about each gun.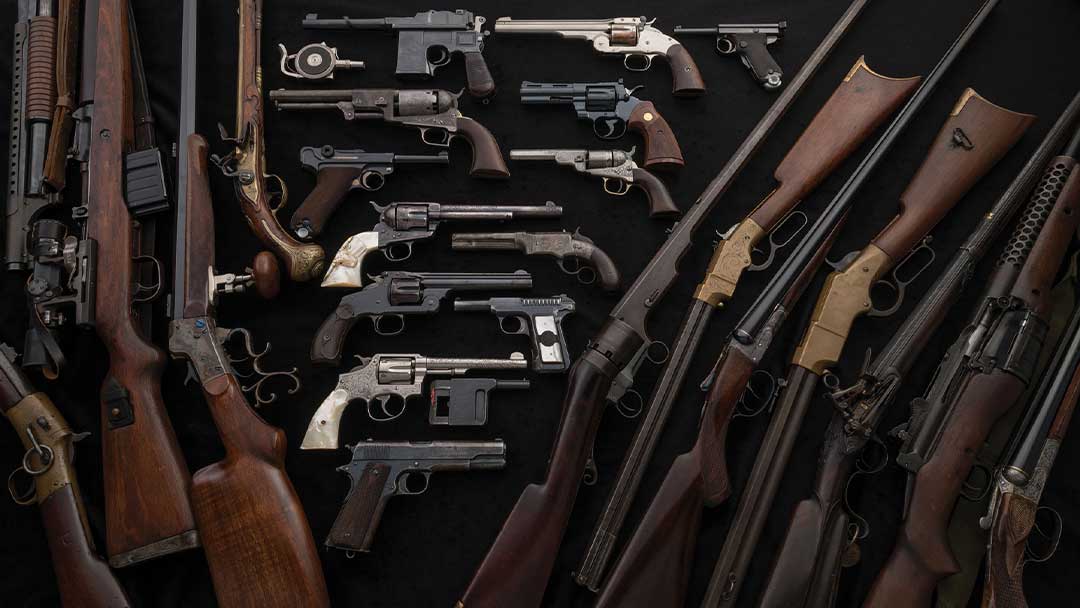 Rock Island Auction Company's June 21-23 Sporting & Collector Auction includes an assortment of fun guns to shoot at a range this summer.
From vintage to modern, from high-condition pieces to guns marked with honest wear, June's auction includes thousands of guns just begging for a trip to the range. And with Rock Island Auction Company's Fun Gun Summer auction giveaway, you can become one of three lucky firearms fans to win $1,000 of auction credit to use toward the guns of your choice.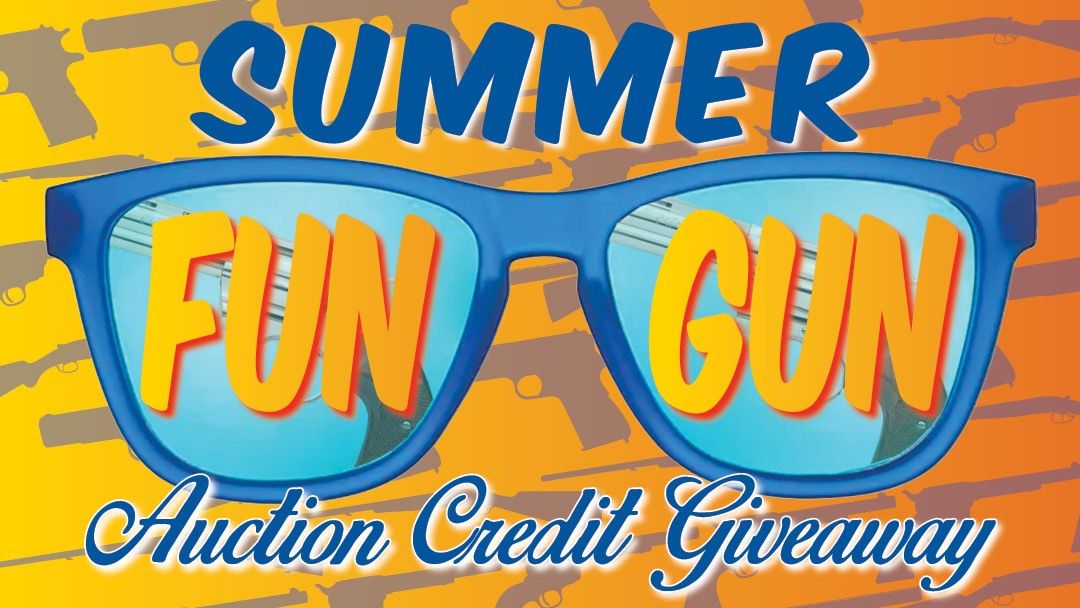 Click on the photo to earn auction credit this summer to use toward winning some fun guns to shoot at the range! There are 19 ways to earn entries, so click here and get started today!
Fun Guns You Don't See Everyday
Fun guns can take many forms, and this six-barrel minigun was designed to turn heads. Fired via an electric trigger button on the gun's metal grip, this unique mini-Vulcan comes from the Dr. Robert D. Beeman Collection and is described and photographed on page 755 of Beeman's book 'Blue Book of Airguns, Thirteenth Edition.' Loaded through a top-loading hopper, the gun's steel BBs fire in full auto using CO2 supplied from a paintball gun-style tank with rotation driven by an onboard 12-volt DC motor powered by eight C batteries. What's not to love?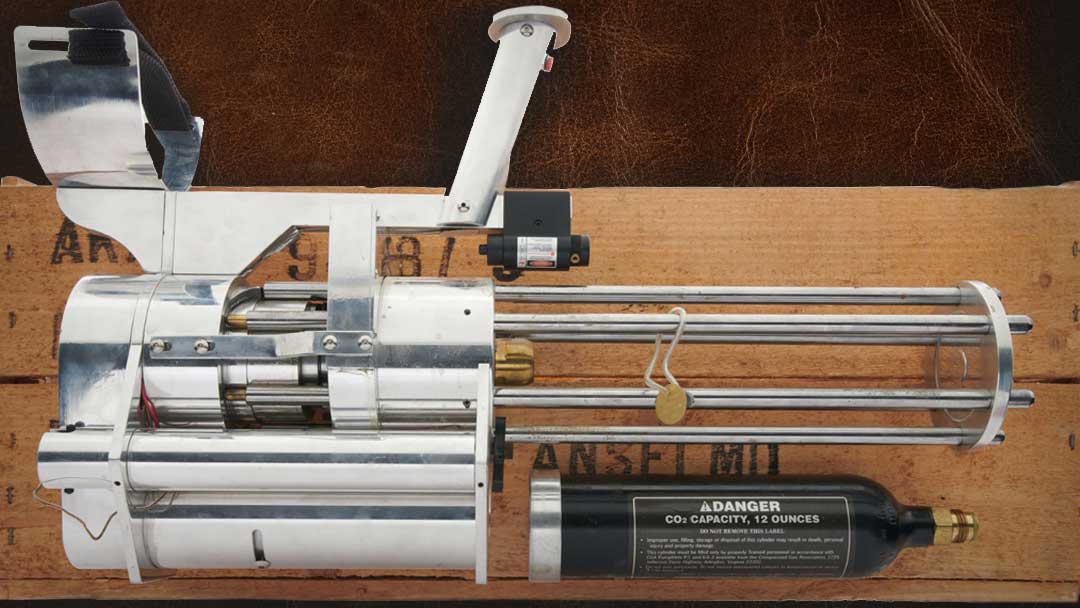 Enter the mini-Vulcan CO2 gas-powered BB gun, a big fun gun you don't see every day.
The Browning Automatic rifle provided covering fire to Allied troops in the final months of WW1 and played a key role for American infantry in WW2. With machine gun prices rising, an original BAR can command six-figures at auction. A semi-automatic example like the early Collectors Corner Model 1918A3 below, complete with a hard case, flash hider, bipod, carry handle, and two extra magazines, is far more attainable to the average arms enthusiast and ranks as one of the most fun guns you'll ever shoot.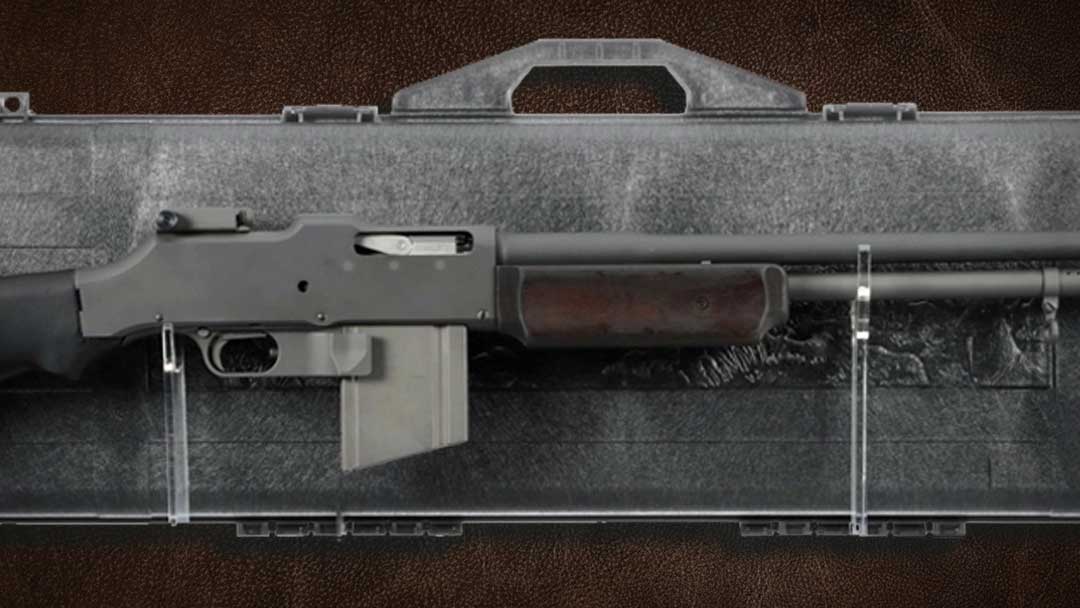 An early Collectors Corner Model 1918A3 BAR semi-automatic rifle, one the most fun guns to shoot at a range this summer.
Vintage Rifles to Shoot at a Range
The venerable M1 Garand belongs on any list of funnest guns to shoot at the range. Even at 87 years old, the accurate rifle finds use in competitive events throughout the country. From its heavy-hitting .30-06 ammunition to its trademark "ping" the M1 Garand offers a rewarding experience to shooters at all levels and is a fantastic addition to any U.S. Military collection.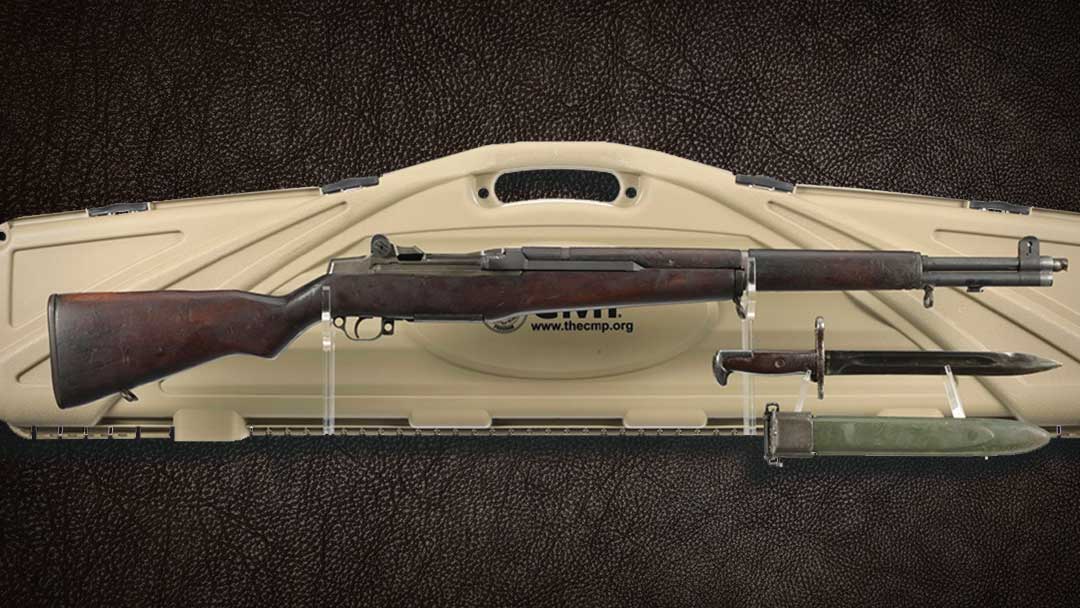 A U.S. Springfield Armory M1 Garand rifle with CMP tag and accessories, one of the coolest guns to own and shoot.
Classic Winchesters are always a great choice, and the Winchester Model 02 presents a blast from the past that's chambered for the perfect plinking cartridge. A fun gun for all ages, Winchester included the Model 1902 single-shot rifle in special range kits available to members of its Junior Rifle Corps, an organization founded in the summer of 1918 to provide marksmanship training to youth shooters across America, Great Britain, Canada, Australia, Rhodesia, and South Africa. In addition to a rifle, the Rifle Corps takedown cases contained an assortment of items that shooters might need at the range, like grease, oil, a target, and a Rifle Corps shooting manual.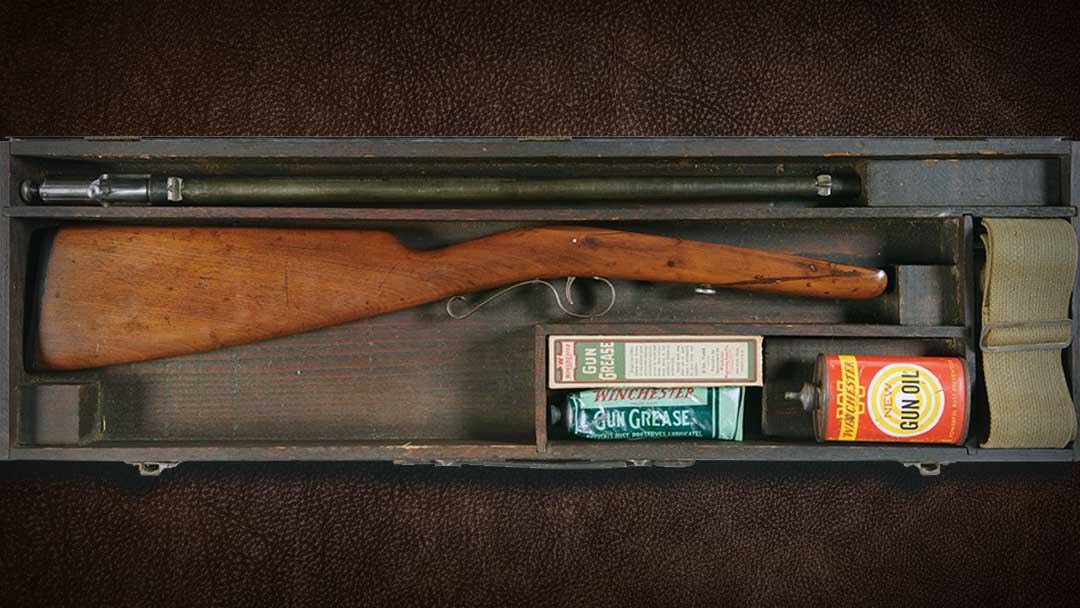 Few gun lovers are going to say no to fun rifles chambered in .22 SR, and this rare Winchester Model 02 single-shot bolt action No. 1 Rifle Corps range kit offers history, rarity, and loads of range-day potential.
Classic Pistols to Shoot at a Range
It's hard not to love the Colt 1911. There's a reason why John Browning's genius design has remained popular for over a century and is considered the most fun handgun to shoot by many classic pistol aficionados. In terms of reliability, historic pedigree, and the ability to deliver the stopping power of a .45 ACP slug, it's easy to understand why the 1911 pistol is so revered. As one of 1,000 Remington UMC Commemorative Model pistols manufactured and finished by Turnbull Manufacturing & Restoration, Inc, the 1911 example offered below exhibits all the best qualities of the genre.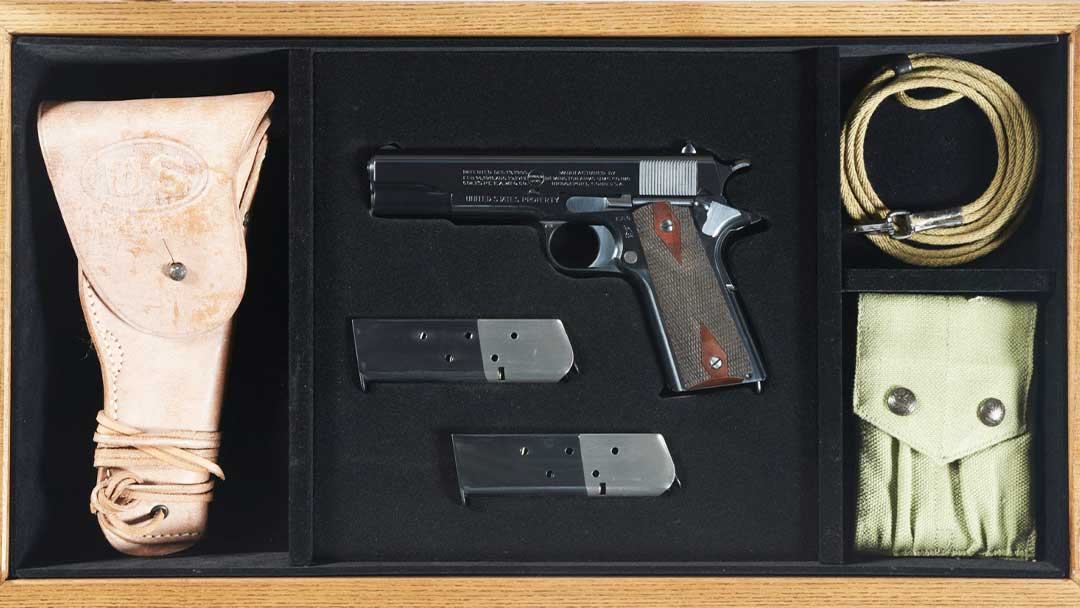 When it comes to classic pistols, the 1911 is widely considered one of the most fun guns to shoot at a range.
The Savage Model 1907 is a distinctive and often underrated piece of firearms history, and these fantastic .32 ACP pistols are among the funnest guns to shoot from their era. The lot pictured below was manufactured between 1913 and 1915 and features factory special order pearl panel "tuxedo" grips. The gun also hails from the noted collection of Bailey Brower Jr., the man who literally wrote the book on Savage pistols. For both shooters and collectors, owning one of these vintage 10-shot striker-fired pistols is a rare opportunity indeed.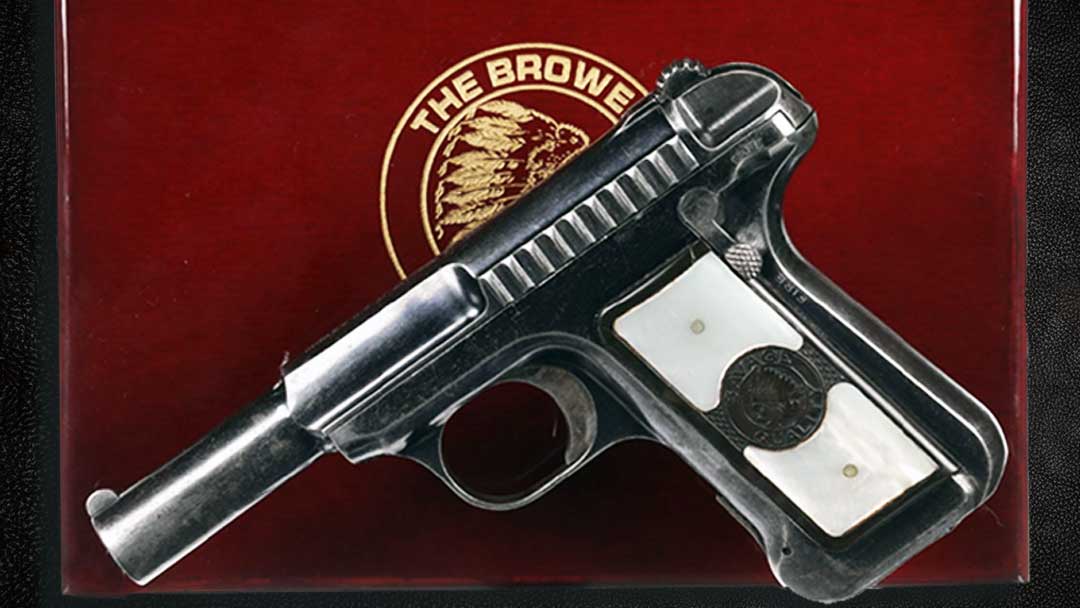 A Savage Model 1907 pistol with attractive pearl panel grips, one of the most fun guns to own from RIAC's June 2023 Sporting & Collectors Auction.
Who doesn't want a Mauser C96 in their collection? The Broomhandle is seen as a dream gun for many arms enthusiasts and has been depicted in countless blockbuster films like Indiana Jones and Star Wars. Though a highly sought-after collectible, quality examples of the Mauser C96 can still be found at attainable prices and they're definitely fun guns to have. The Astra Model 900 in RIAC's June Sporting & Collectors Auction is a comparatively rare variant of the Broomhandle that was manufactured in Spain and marketed to China and Latin America from 1927 to 1941.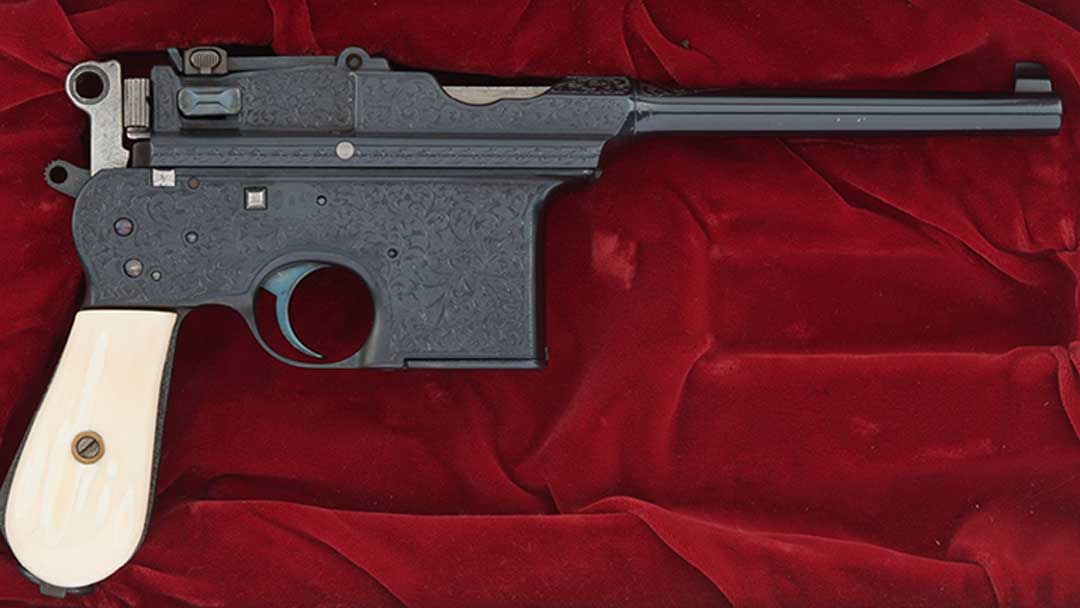 For fans of classic pistols and classic cinema, the C96 might be one of the most fun guns to shoot, and it will certainly turn heads at the range.
Classic Revolvers to Shoot at a Range
If you're a fan of Westerns, cowboy shooting, or old-fashioned revolvers, the Colt SAA is going to rank as one of the most fun guns to shoot at the range. Manufactured in 1964 as only one of 5,000, this Colt Single Action Army was released as a commemorative to celebrate the sesquicentennial of Samuel Colt's birthday. Among history's coolest gun designs, the immortal Colt sixgun served as the choice sidearm for countless scouts, lawmen, outlaws, and cowpokes who braved the frontier, and taking one of these classics out shooting is an American birthright.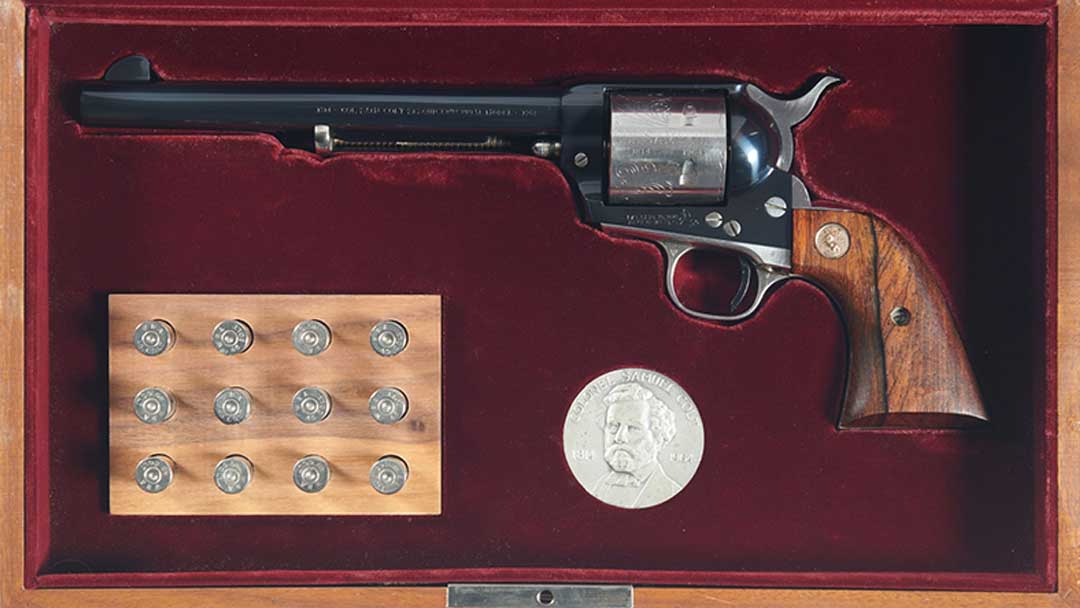 The Colt Single Action Army, among the funnest guns to shoot in any genre.
It's difficult to argue against the practicality of a well-made gun. Smith & Wesson wrote the book on wheel guns, and in the years following WW2 they produced a five-shot snub nose revolver in .38 Special dubbed the "Chief's Special." The Chief's Special earned its name after a vote during The International Association of Chiefs of Police Conference in 1950, where the revolver was well received. The Chief's Special became a popular backup gun for detectives and off-duty officers in the ensuing decades. As simple as they are reliable, these sturdy revolvers are fun guns to have in any collection.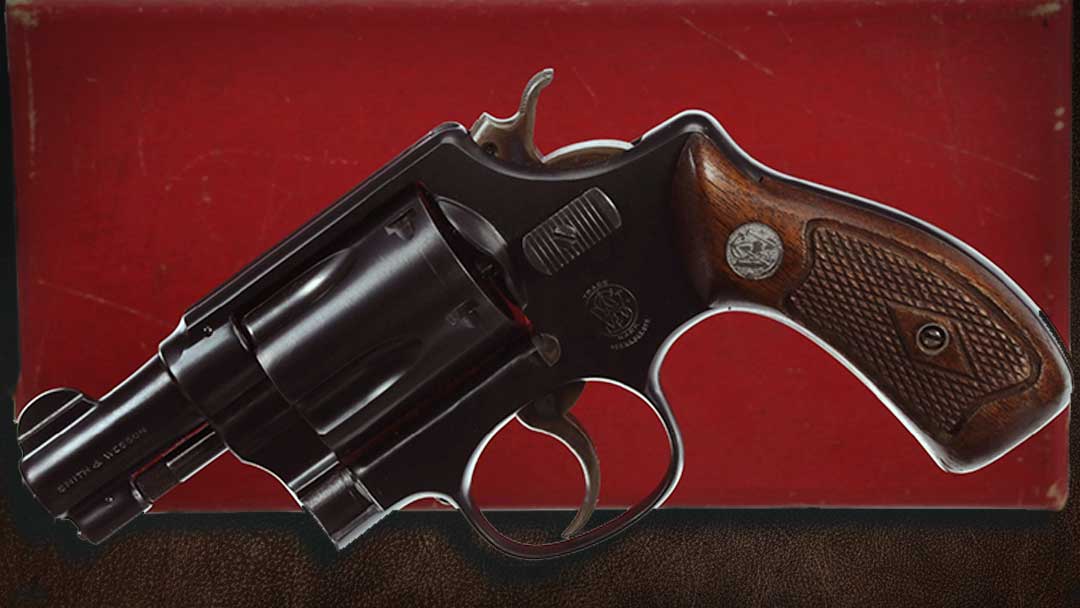 Any Smith & Wesson .38 will rank among the most fun guns to shoot at a range, and the Chief's Special is no exception.
No matter how crowded your gun safe, there is always room for another .357 wheel gun, especially the "Rolls-Royce of Colt Revolvers." Classic Colt Python revolvers continue to set records in the firearms community, and this example features the chrome finish and 6 inch barrel configuration that gained recent popularity thanks to 'The Walking Dead.' One of the most fun guns to shoot at a range in terms of sheer power, the mighty Python also presents a reliable choice when defending one's castle.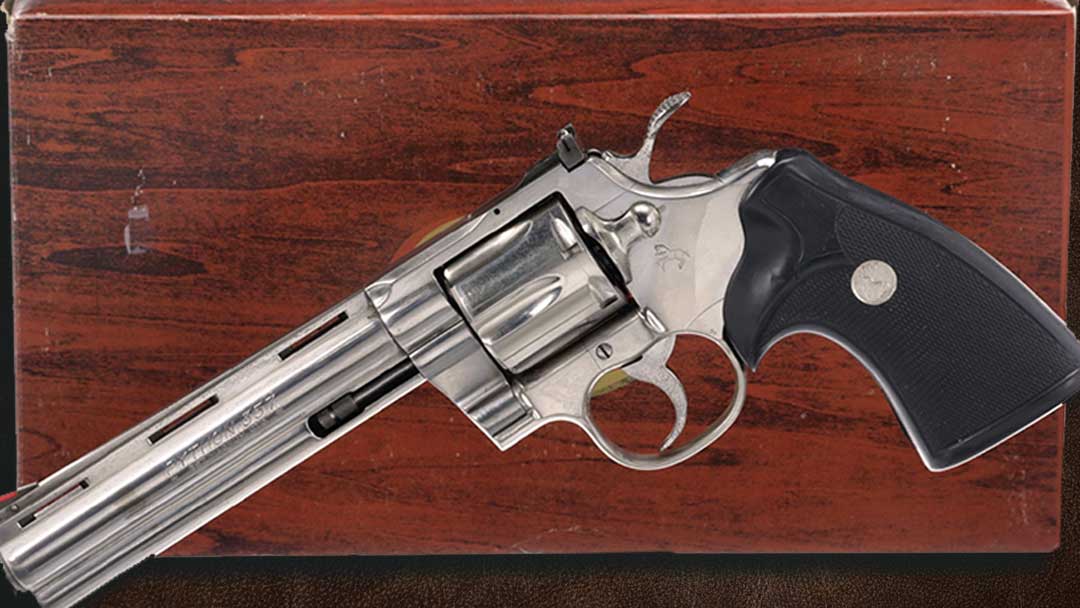 The Colt Python, the king of .357s and the very definition of a big gun fun.
Modern Pistols to Shoot at a Range
If you're a fan of John Wick and other recent action films, it's easy to make the case that modern pistols are some of the funnest guns to shoot. The cased set of Beretta pistols below offers a Beretta M9A4 in 9mm and a Beretta Bobcat Covert chambered for .22 LR, two fine plinking calibers for anyone looking forward to popping a few off at the range this summer. The full-sized M94 provides reliability and versatility, while the smartphone-sized Bobcat Covert presents a tried-and-true pocket pistol with snag-free lines.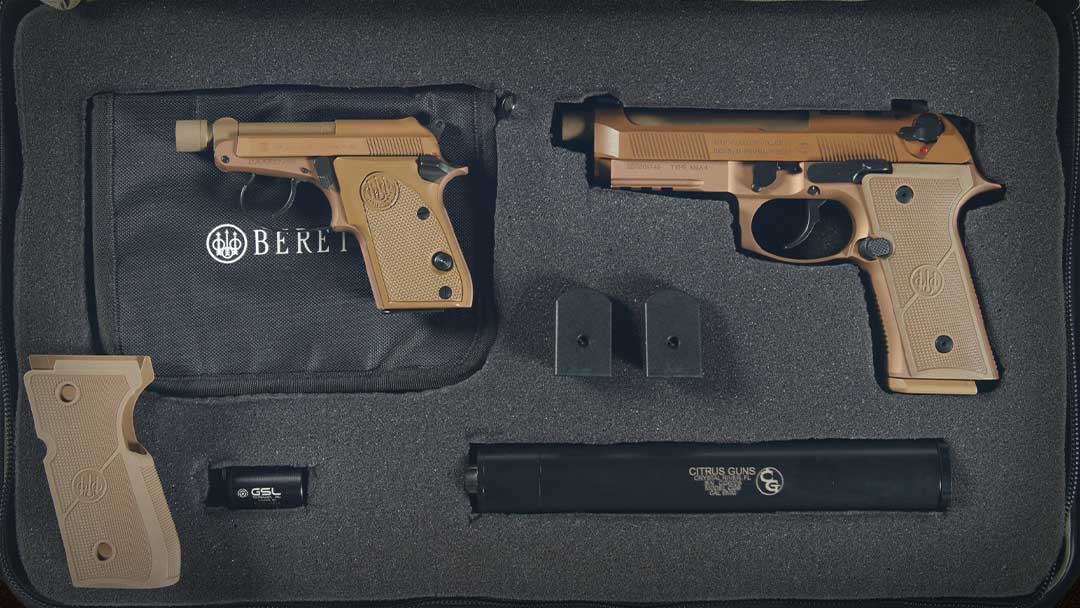 If you're looking for the most fun guns to shoot at a range and can't decide between 9mm and .22 LR, this cased set of Beretta pistols offers the best of both worlds. Two silencers, a Starlight deployment type case, and two extra magazines are also included.
If 9mm isn't enough for your shooting pleasure, why not try a .40 S&W pistol? With the P226 S X-Five, SIG took the concept of its Model P226 and reengineered it for competitive shooting. What results is the ultimate version of a modern classic and one of the most fun guns to shoot a range if you're looking for a high-end gun that's meant to be taken out of the safe and pushed to the limit.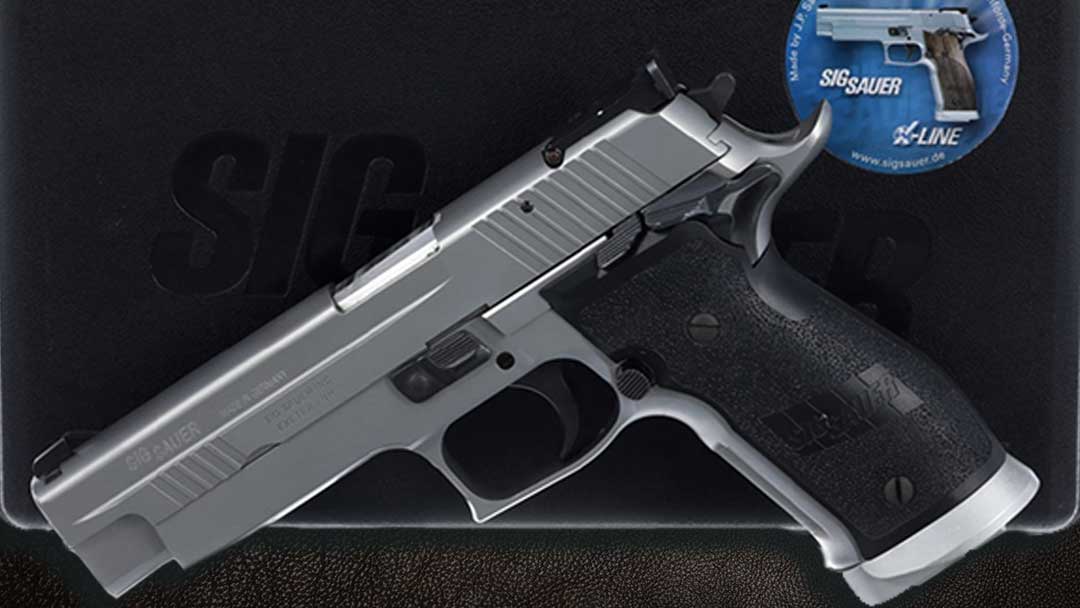 One of the most fun handguns to shoot, the SIG Sauer Model P226 S X-Five pistol.
.22 Plinkers to Shoot at a Range
As range rifles go, its .22 LR all day, every day. RIAC's June 21-23 Sporting & Collector Auction offers fun guns to shoot at every price point, including some highly rare collectibles like this historic BSA Martini prototype single-shot rifle. This one-of-a-kind long gun was purchased directly from the Freeland family estate after legendary target shooter and supplier Al Freeland passed away and his gun shop was closed. Al Freeland produced this design in his gun shop by adopting an MK I trigger group/bolt assembly to his newly designed receiver.
During the assembly of this rifle, Al Freeland fitted a super rare Eric Johnson "8 Star" target barrel. Freeland then fitted one of his custom forends with the double screws on the bottom and a hand stop rail. He also fitted one of his custom three position buttstocks. Both of these became the standard signature patterns for all BSA Martini Target riders to follow.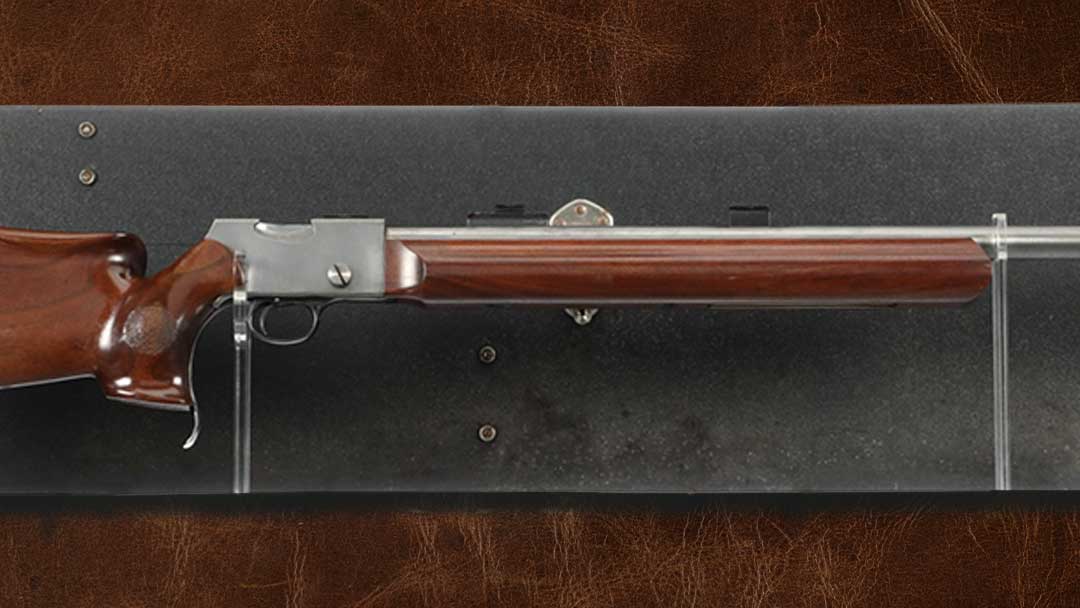 As a one-of-a-kind rifle designed by a legendary target shooter, this BSA Martini prototype ranks as not only one of the most fun guns to shoot at a range, but also one of the most historic.
Who wouldn't consider a revolver with a 12 inch barrel chambered in .22 LR one of the funnest guns to shoot? Though Colt did manufacture a limited number of special-length SAA revolvers during the Wild West era, the concept of the 'Buntline Special' was later popularized by Stuart Lake's highly fictionalized 1931 biography of Lawman Wyatt Earp. Colt later released various long-barreled wheel guns to cash in on the legend, including the limited edition Wyatt Earp Frontier Scout Colt Lawman revolver in 1970, a big fun gun that makes a statement.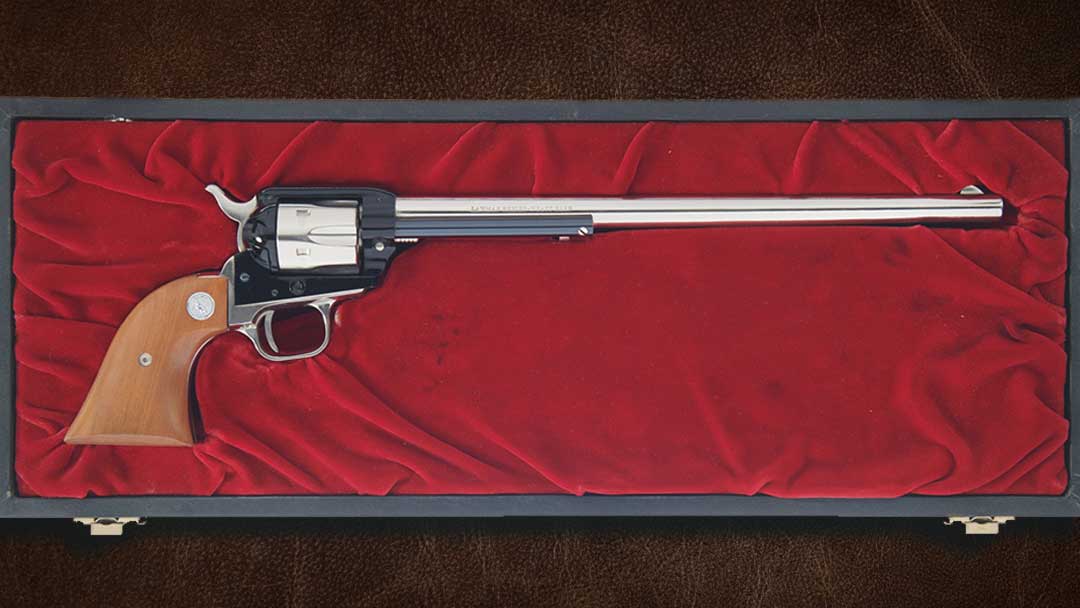 The most fun handgun to shoot for any fan of Wild West folklore and unusual gun designs this Colt Lawman Series Wyatt Earp Frontier Scout revolver is one of only 3,000 manufactured in 1970.
.22 LR bolt actions are unquestionably fun rifles to own. Whether taken afield for rabbit hunting or shouldered for hours of backyard plinking pleasure, classic quality Kimbers like the Model 82 Super America offer impressive versatility. Proficient, precise, and durable, the Model 82 Super America is meant for outdoor action and delivers one of the funnest guns to shoot at an attainable price point.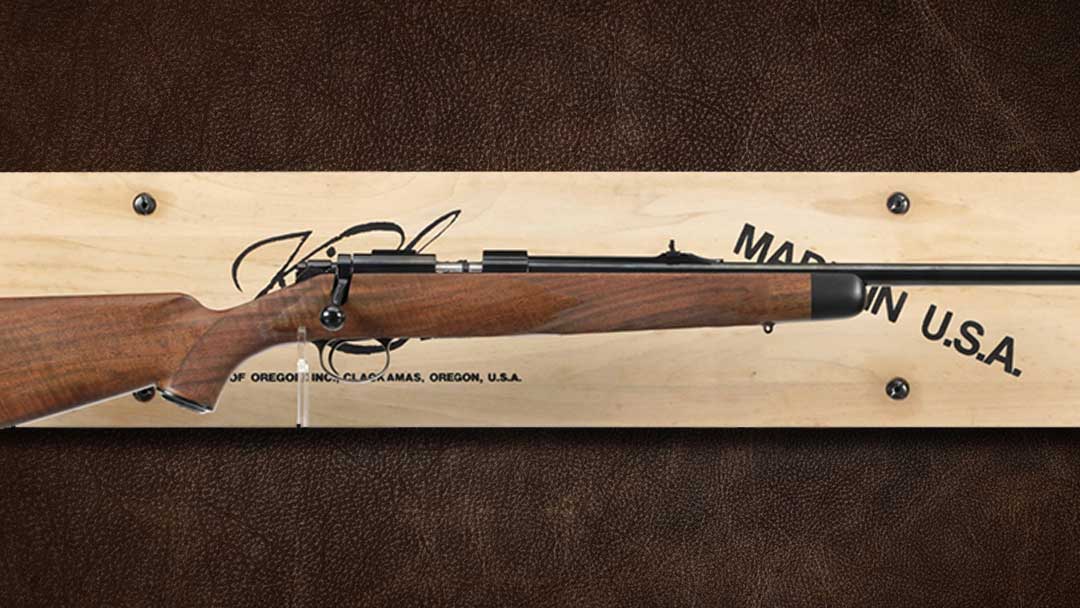 Looking for an accurate .22 LR for target shooting? The Kimber Model 82 Super America deserves a spot on any list of fun guns to have for any outdoors enthusiast.
Pick Up Some Fun Guns to Shoot this Summer
If you like gun shows, Rock Island Auction Company's June 21-23 Sporting & Collector Auction promises to be summer's hottest event for firearms fans looking for some of the coolest guns to own. With 5,800 guns up for bid over three days, there are guns for every type of shooter, collector, and sportsman, including plenty of fun guns to shoot at a range.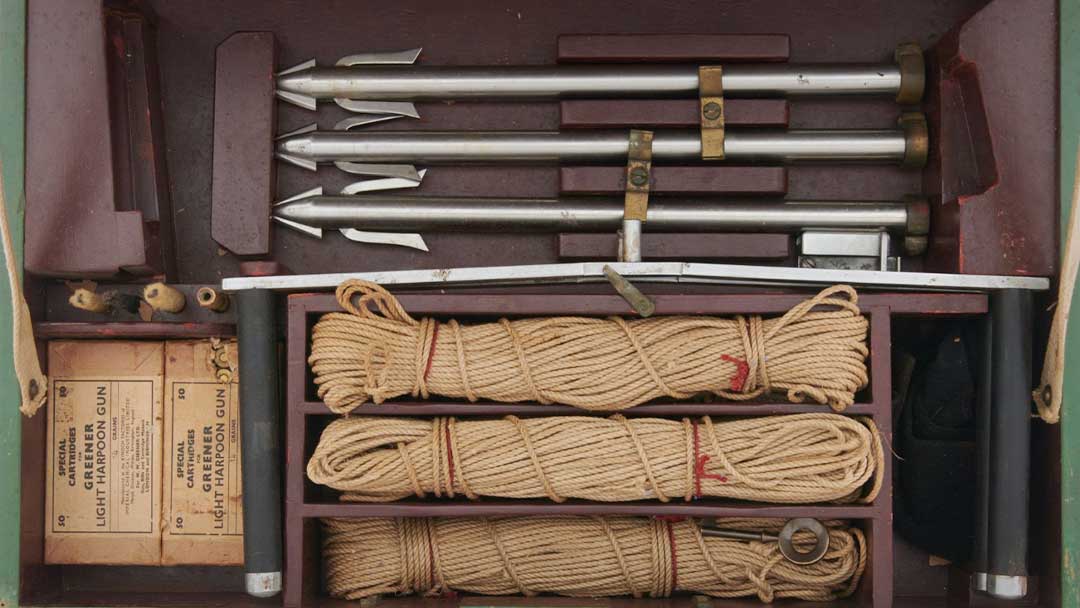 Does a harpoon gun count as one of the funnest guns to shoot? This Greener Mk. 2 light harpoon gun fires steel harpoons using .38 Special blank cartridges.
Fun guns and Rock Island Auction Company go hand-in-hand. Whether you're looking to start or upgrade your collection, find some great range guns, or pick up some gun gifts for Father's Day, Rock Island Auction always offers an exciting slate of arms, accessories, and rare militaria. Subscribe to the weekly Rock Island Auction newsletter to receive new gun blogs and gun videos on some of the coolest, finest, best looking, and most unusual guns in the collecting pursuit, and don't forget to check out our Fun Gun Summer auction credit giveaway contest to win $1,000 toward the fun gun of your choice!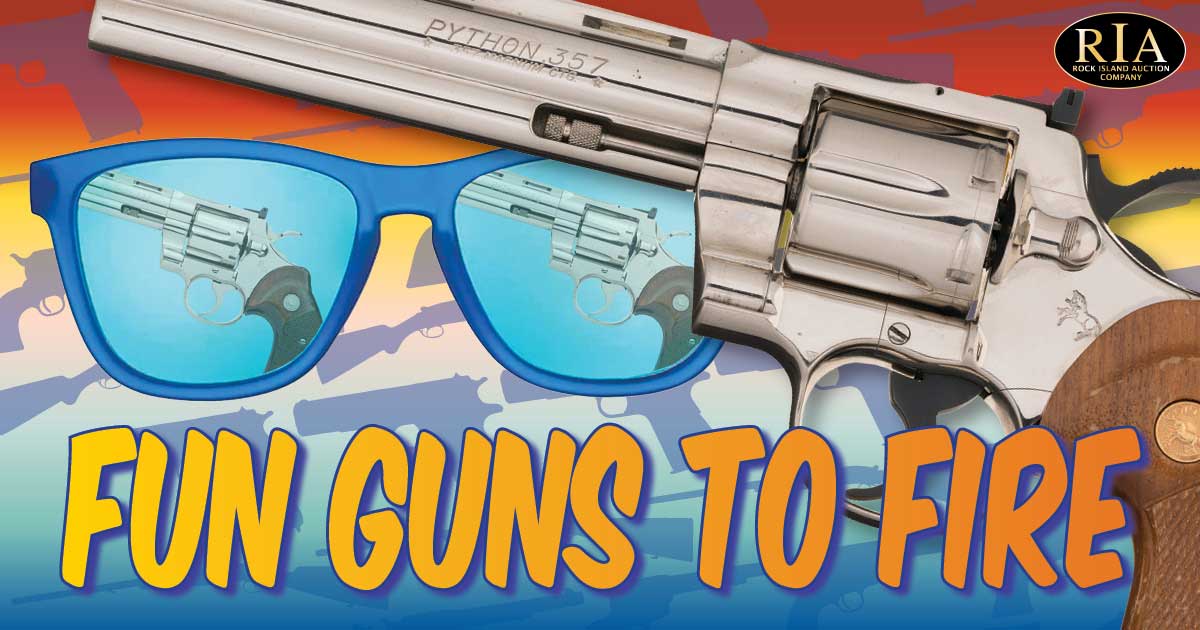 Rock Island Auction Company