Whether you're thinking of picking up some gun gifts for the firearms aficionados in your life or looking to treat yourself to something new for your personal gun collection, the exciting selection of arms, accessories, and rare militaria found at Rock Island Auction Company includes something for every gun lover. And with four auctions coming up before the holidays, that means plenty of chances to pick up something special.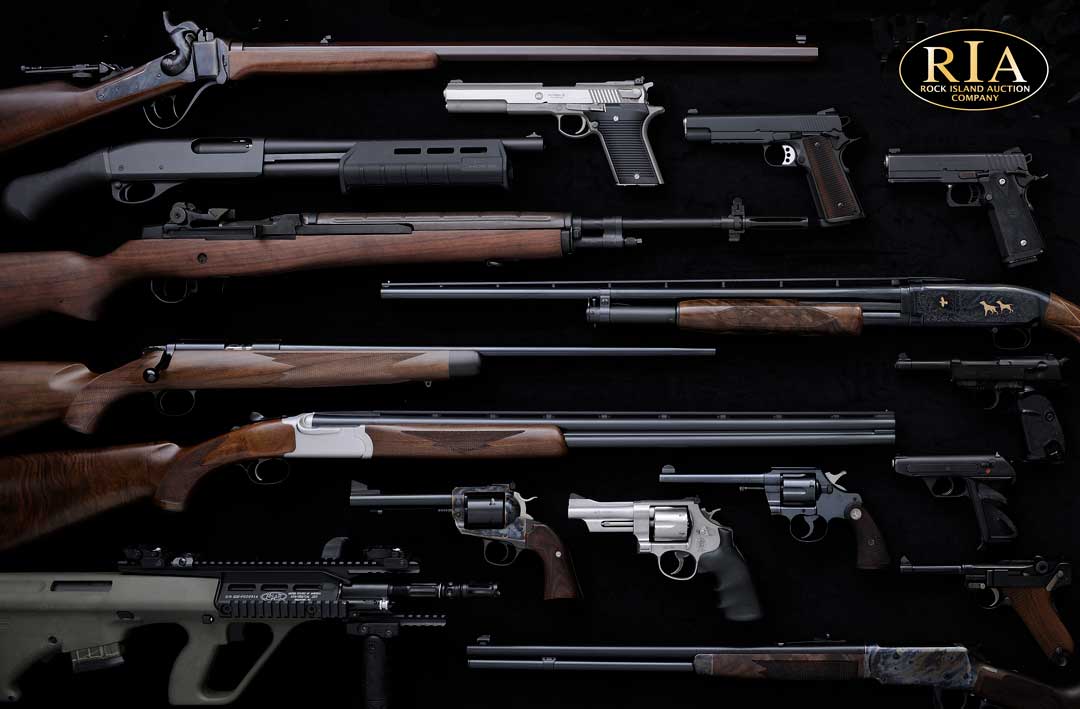 Offering an immense selection of knives, ammo, accessories, vintage art, militaria, and some of the most sought-after modern and vintage guns around, finding gifts for gun lovers at Rock Island Auction Company couldn't be easier.
Scopes, Gadget Guns, and Cool Gun Accessories
Rock Island Auction not only offers lots of guns to choose from, but a wide range of cool gun accessories are found in the catalogs as well. Scopes are one such gift idea that's sure to hit the mark for the gun guys and gun gals you know who enjoy target shooting, varminting, or hunting large game.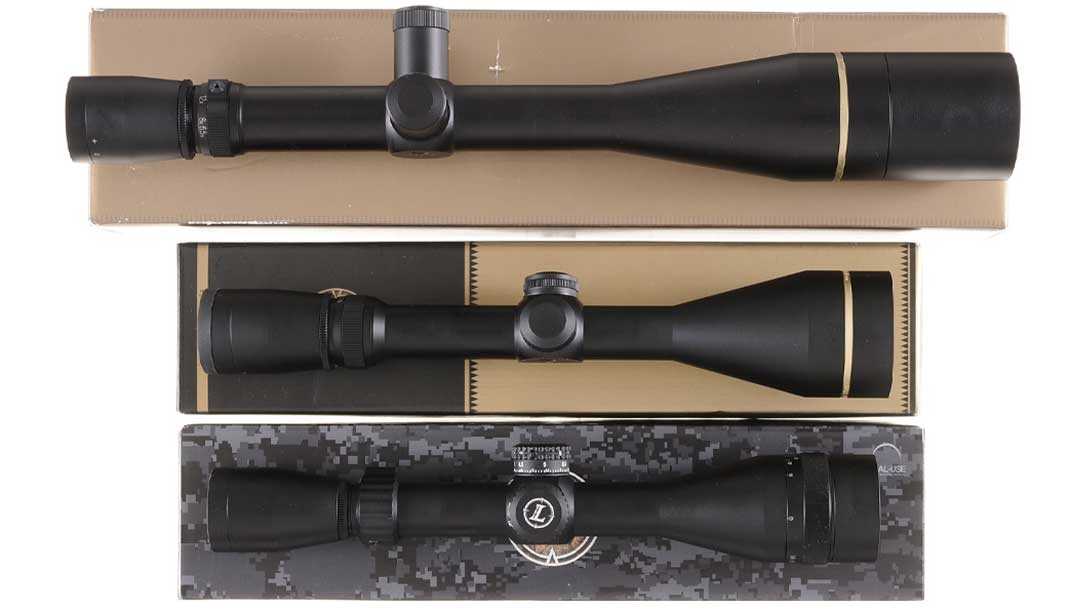 Three Leupold rifle scopes with boxes.
For fans of James Bond gadgets and unique collectible firearms, novelty guns shaped like flashlights, credit cards, and canes can often be found at Rock Island Auction Company. Pen guns are another classic in the category, most famously the Stinger line of folding pistols, and what says "I love you" more than the gift of a 5-shot pinfire ring gun.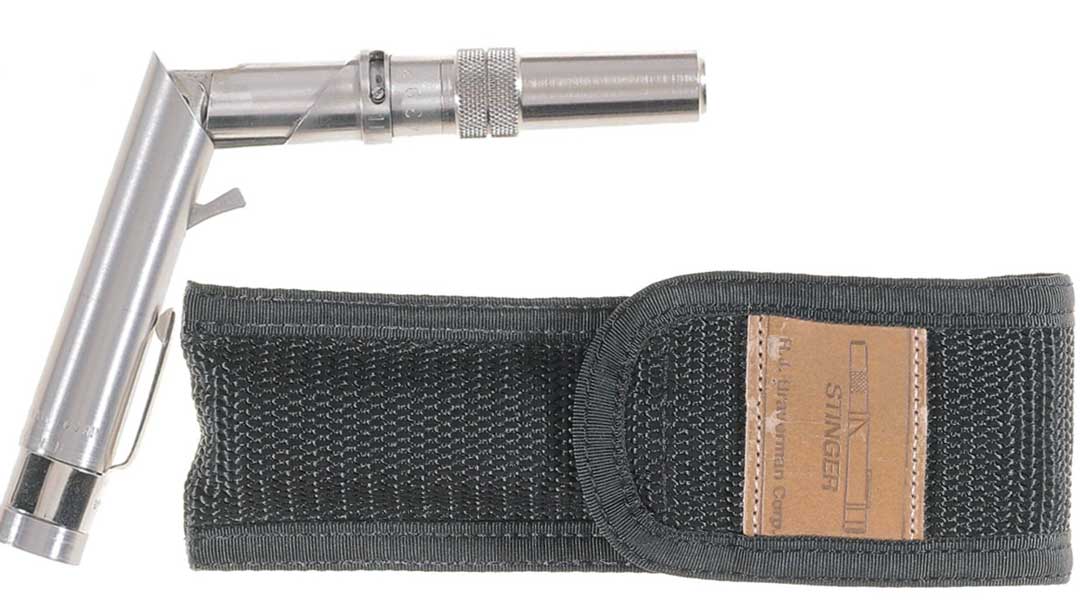 An R.J. Braverman Corp. Stinger pen pistol with a nylon belt pouch and instruction sheet.
Ammo is one of the go-to gifts for gun lovers since you know it's going to get used. It's one of the few gifts you can never have too much of, and Rock Island Auction offers a wide selection of modern ammo to choose from in our Arms & Accessories Auctions, as well as vintage ammunition in our Premier and Sporting & Collectors Auctions which makes for a fantastic display piece.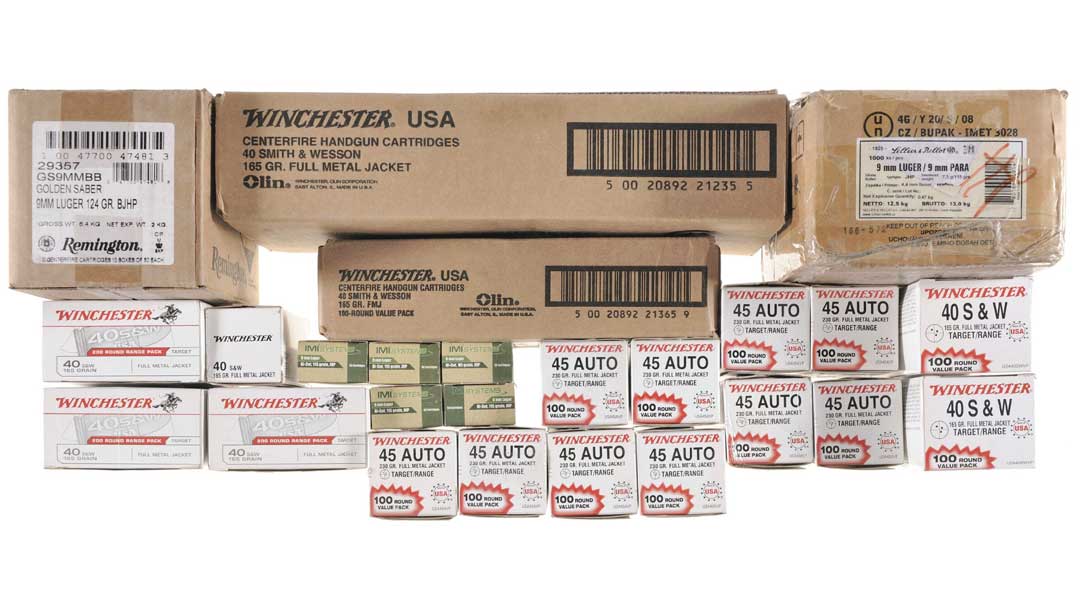 Approximately 4,600 rounds total. Includes an assortment of .45 ACP, .40 S&W, and 9mm Parabellum.
Knives, Blades, and Swords
For many firearms fans, guns and edged weapons just go together, and Rock Island Auction offers a cross-section of knives, daggers, and swords for every area of collecting. It's no surprise that gun lovers who appreciate artistry and craftsmanship look for the same qualities in their knives and blades. Prized pieces such as Randall knives add depth to any weapons collection and can be obtained at a price that won't break the bank.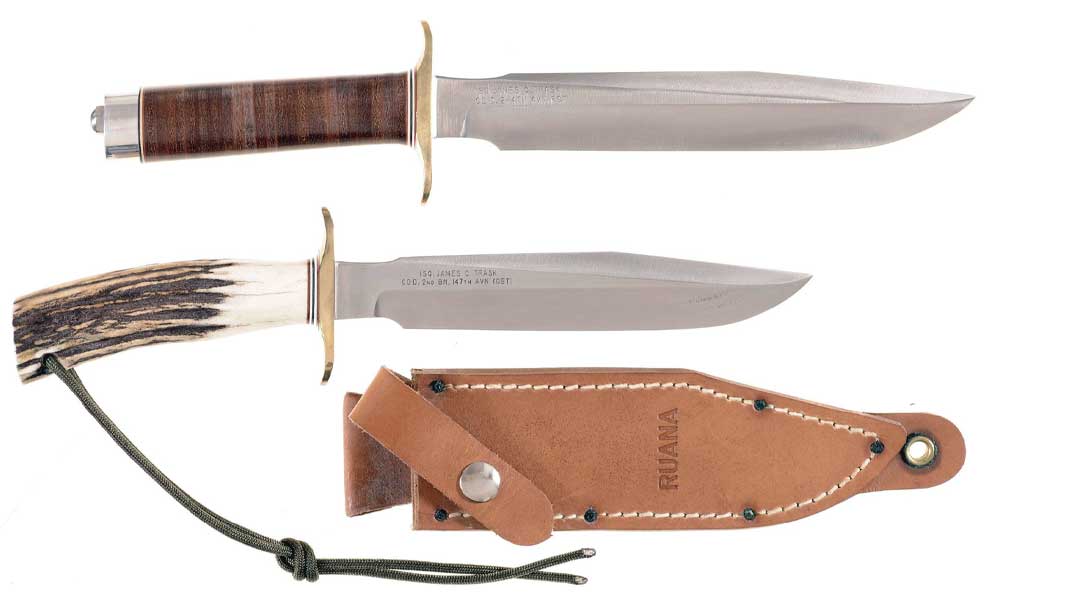 Two Randall knives.
Like fine firearms, knives can be a steel canvas for a talented artisan, a functional piece of high-end art. For those seeking the aesthetics of an ornamental blade, an impressive selection of embellished Zlatoust knives can be found at Rock Island Auction. Located in the heartland of the Russian steel industry, the town of Zlatoust has a reputation for craftsmanship. When it comes to Zlatoust knives, think detailed inlaid floral scrolls and intricate geometric engraving that complements the elegant lines of the blades, hilts, and handles, the perfect gifts for gun lovers with an eye for artistry.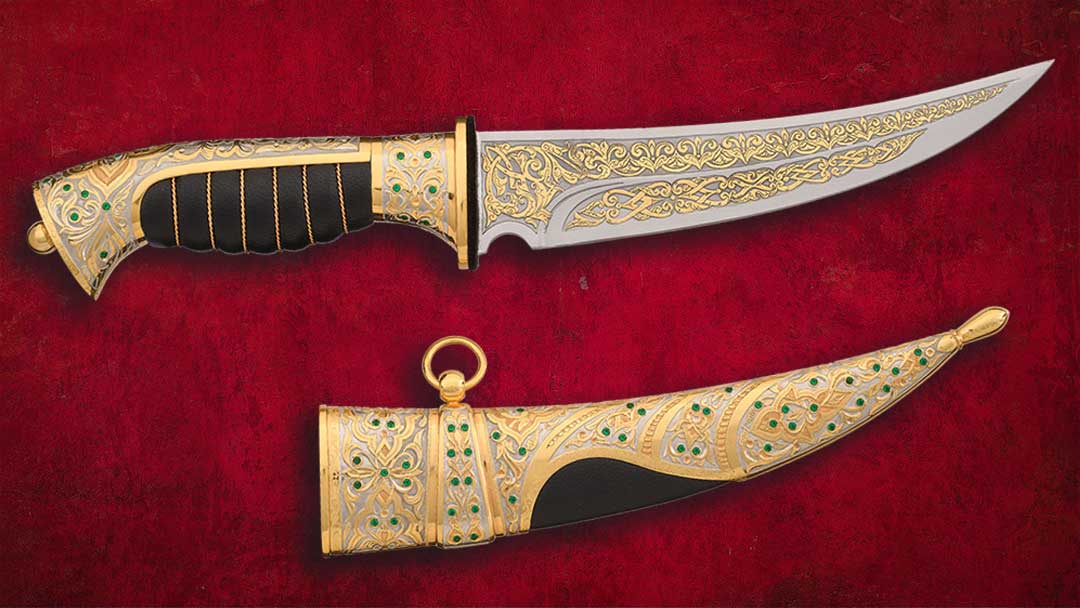 A gold and stone inlaid Zlatoust knife with sheath, stand, and presentation case, manufactured at the Zlatoust Arms factory in Zlatoust, Russia.
If there's one thing vintage weapons collectors appreciate, it's a piece with a story to tell and a legacy to share. A historic blade can be an impressive addition to any arms assemblage and a fine display piece that can help to paint a more vivid picture of the soldiers, hunters, and frontiersmen who carried them. As with antique guns, owning a vintage knife can be a great way to connect to the past and preserve a piece of that legacy.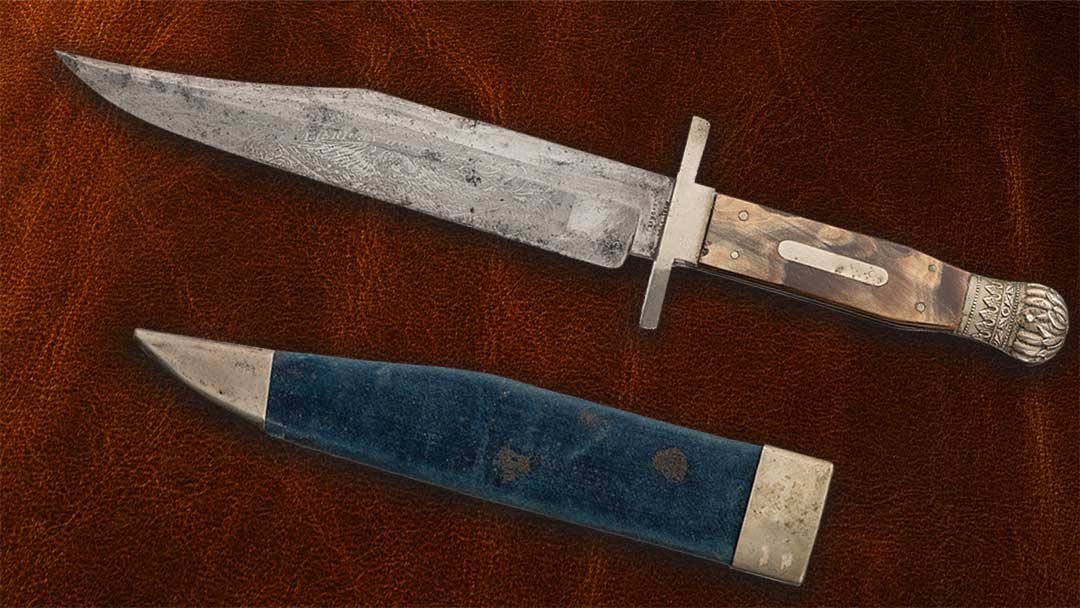 A John Lingard, Sheffield etched blade "American Hunting Knife" with rare velvet wrapped sheath.
When it comes to the non-gun items featured at Rock Island Auction Company, swords are among the most popular. These historic blades vary from battle-tested war swords to the finest presentation pieces, like the Tiffany & Co. knight pommel officer's sword of Civil War veteran Daniel Sickles. Needless to say, Japanese swords are another collector's mainstay and a welcome gift for anyone interested in historic weapons, and many are offered at an attainable price point.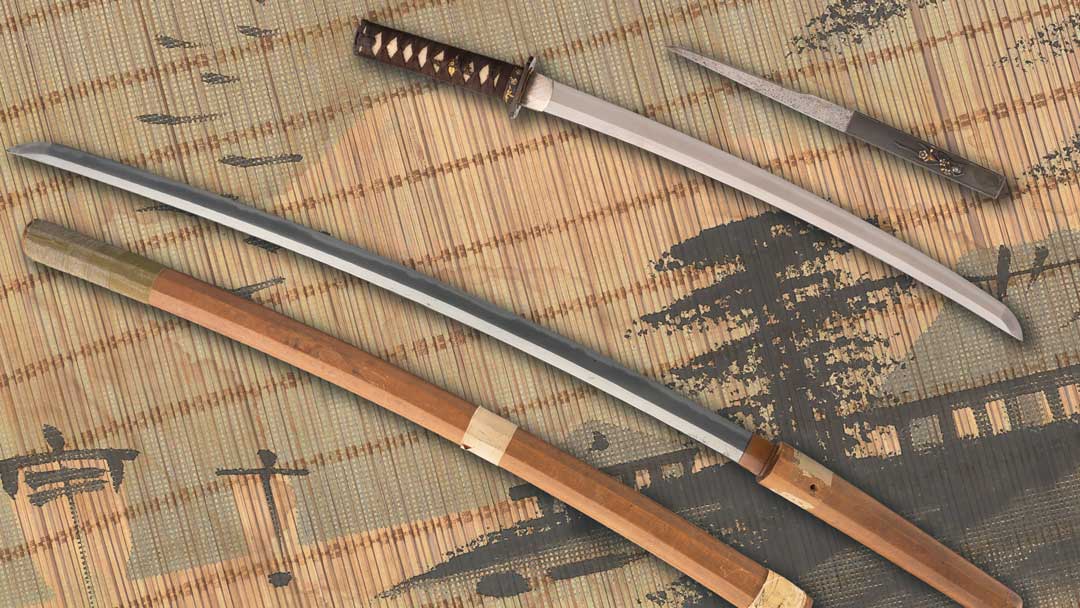 A Wakizashi-length Japanese sword (top) and a massive Odachi-length Japanese sword with Shirasaya fittings (bottom).
Vintage Gun Ads and Vintage Calendars
Firearms-related decorations are another ideal gift option for the gun lovers in your life, especially for the person with a den or gun room used to store their valued arms. Vintage gun ads and vintage calendars are the perfect wall art for a gun enthusiast's man cave and can go with a variety of design styles, including the classic trophy-room theme. This December, Rock Island Auction Company features an expansive selection of quality period artwork from the George Gamble collection.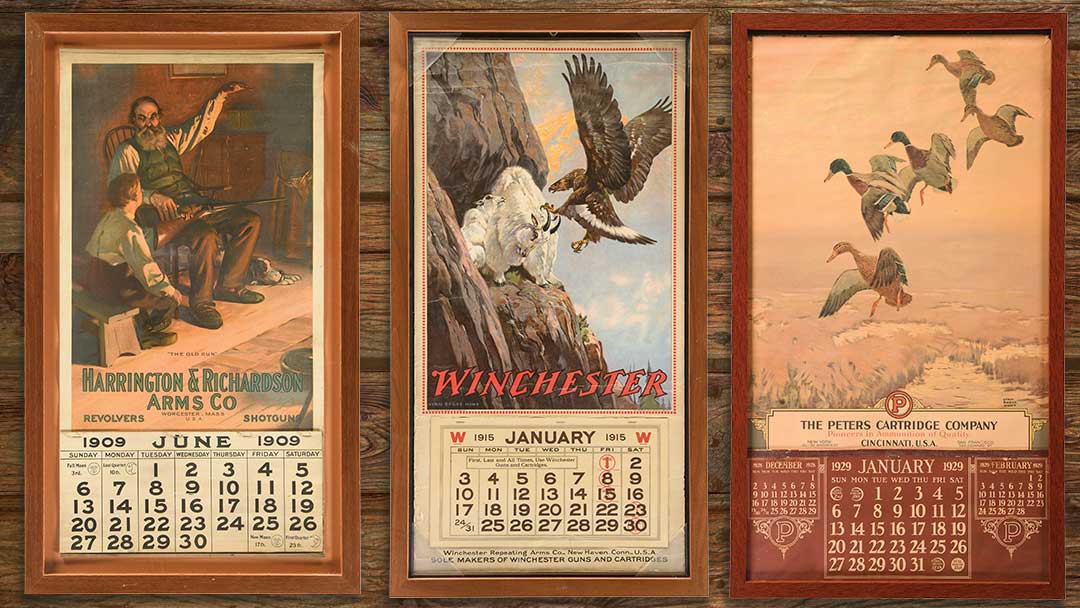 Just three examples of fantastic selection of vintage calendars found in RIAC's December Premier Auction. A Harrington & Richardson June, 1909 calendar (left) a framed Winchester January, 1915 Calendar (center) a framed January, 1929 Peters Ammunition calendar (right).
Whether a gun lover prefers more of a modern design or a classic game room look, vintage gun ads will complement their tastes. Gun room gift ideas are a creative way to contribute to someone's firearm hobby and help spruce up their favorite space with something more aesthetically pleasing than a movie poster or a piece of Amazon wall art.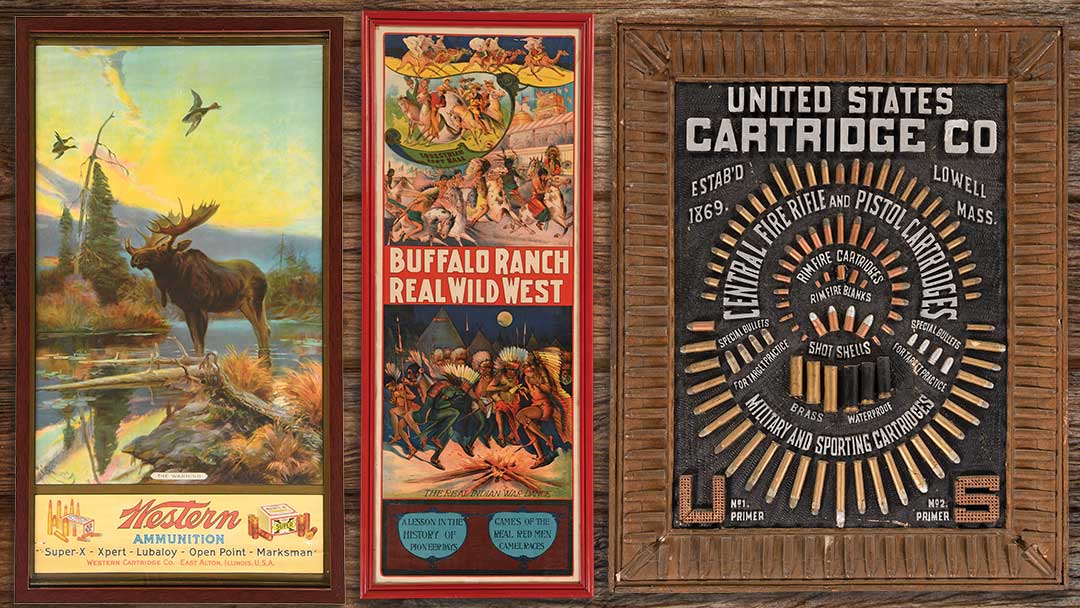 A diverse range of vintage gun ads will be available in RIAC's December Premier Auction. A framed Western Cartridge Co. poster (left) dated 1921, a framed poster for the Buffalo Ranch Real Wild West Show (center) dated between 1906-1909, and a US Cartridge Co. board (right).
Wild West Guns and Collectibles
Thanks in part to more than a century of Hollywood movies, the Wild West continues to captivate collectors across the globe. Owning a real-life relic of the Old West is a dream well within reach of the average budget, including iconic guns like the Colt Single Action Army. A wheelgun on everyone's bucket list, the Colt SAA served as the choice sidearm for countless lawmen, desperados, and cowboys who braved the frontier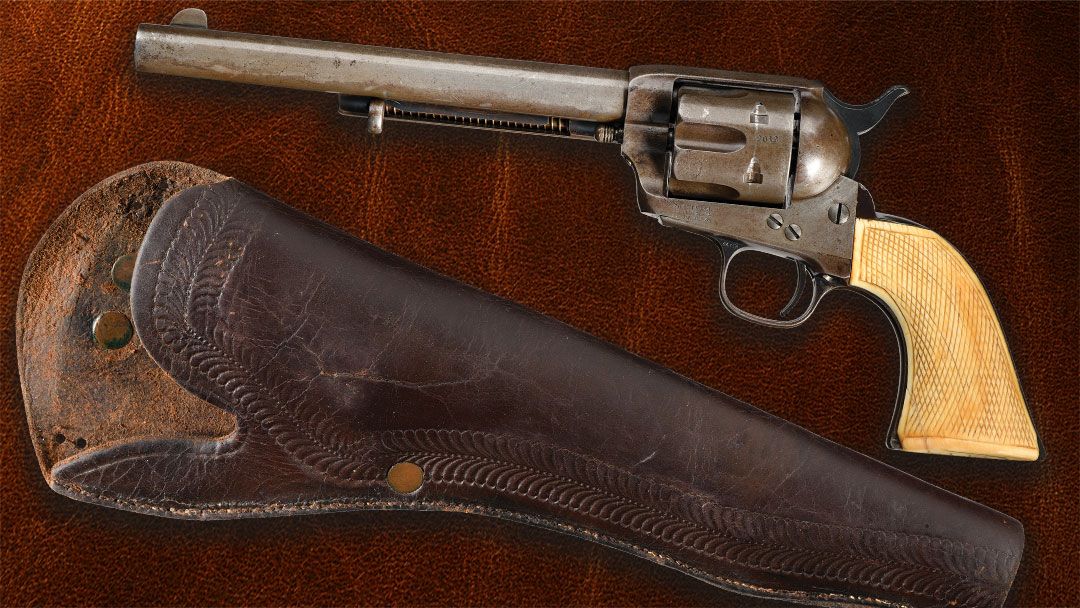 An etched-panel Colt black powder Frontier Six Shooter SAA revolver with holster and factory letter. Chambered in the .44-40 W.C.F., the Colt Frontier was often paired with the Winchester 73 rifle that fired the same ammunition.
Nothing captures the spirit of the Old West quite like an L.A. Huffman photograph, and these prints make perfect gifts for gun lovers and history buffs alike. Through his portraits of the peoples, wildlife, landscapes, and industries of late 19th century Montana Territory, frontier photographer Laton Alton Huffman documented an authentic vision of the West that few of his contemporaries equaled.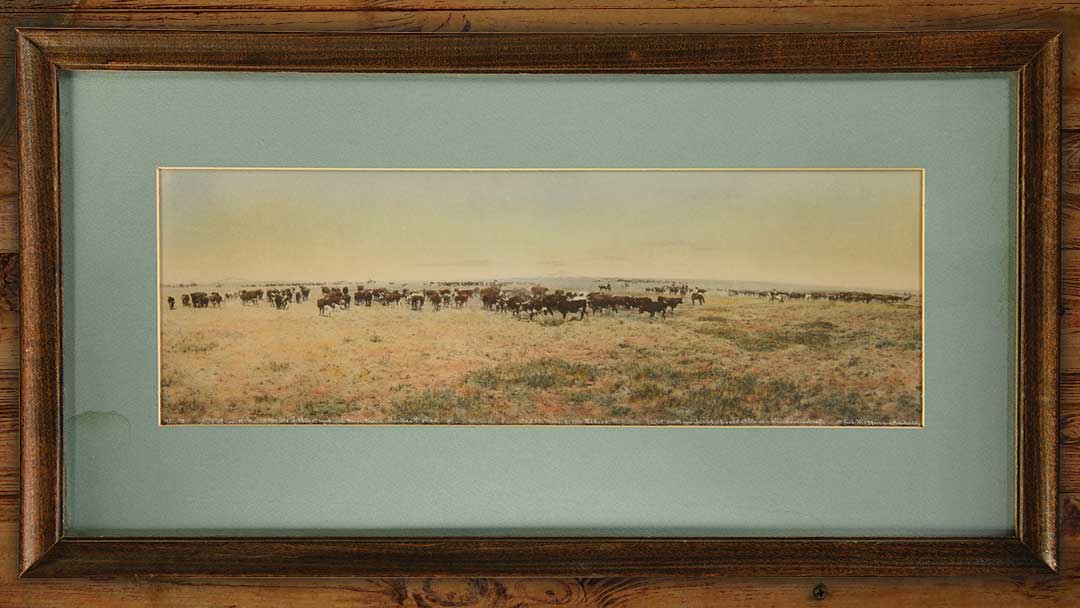 Laton Alton Huffman's photography provides a vivid snapshot into the Old West and a changing way of life during the last two decades of the American frontier.
Winchester rifles and the Old West go hand-in-hand. From James Stewart's Winchester '73 movie to Paramount's recent 1883 series, the Winchester lever action continues to see action on screen, and the legendary rifle remains as popular as ever today with arms collectors, cowboy shooters, and fans of frontier history. Though a highly competitive genre, authentic Wild West Winchesters can be found in a range of price points at Rock Island Auction Company.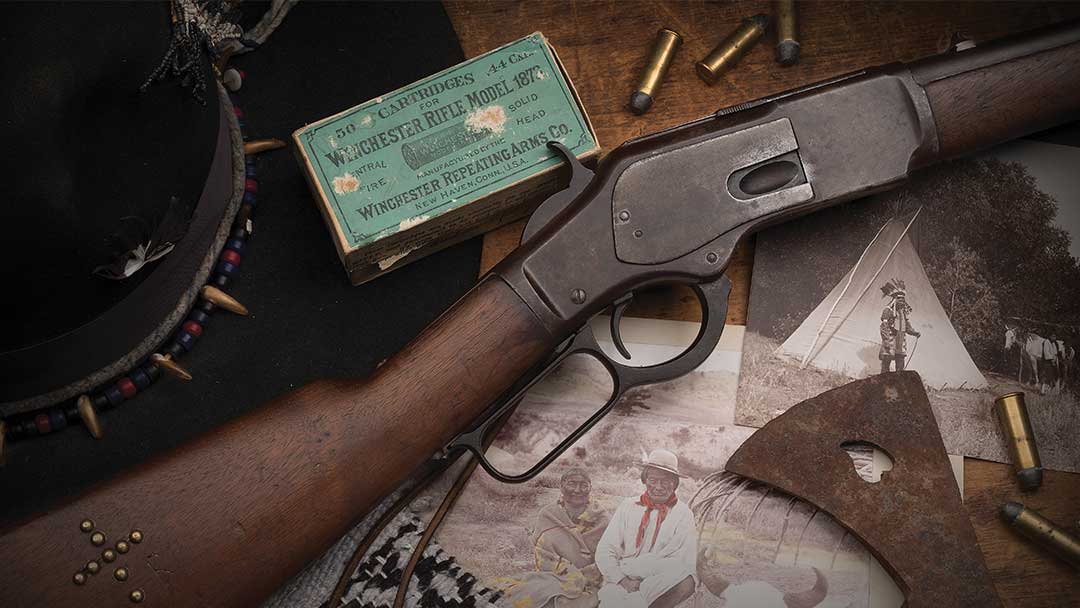 This Model 1873 has that classic frontier look of a true survivor of the American West.
WW2 Arms and Militaria
77 years on, and the legacy of WW2 looms larger than ever in the public consciousness. For collectors, owning arms and militaria from the Second World War is a way to honor the exceptional men who carried, wore, and won these items in their fight to defeat the Axis powers. Captured German arms were viewed as valuable war trophies for the Allies, and these "bring back guns" are considered some of the most desirable pieces in the gun collecting community today.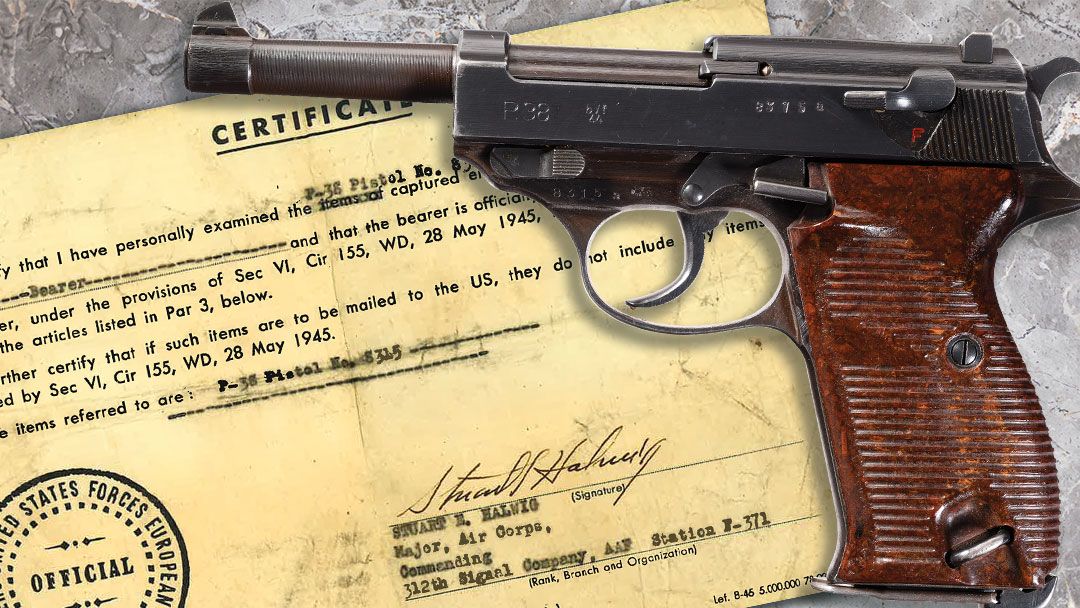 Mauser "byf/44" P.38 semi-automatic pistol with WW2 capture paper.
Countless books, films, and video games on WW2 have kept interest on the topic high, and artifacts from the conflict have skyrocketed in demand. Rock Island Auction Company features its fair share of desirable WW2 militaria, including the grouping of metals and patches connected to the 11th Airborne Division and the 511th Parachute Infantry Regiment pictured below.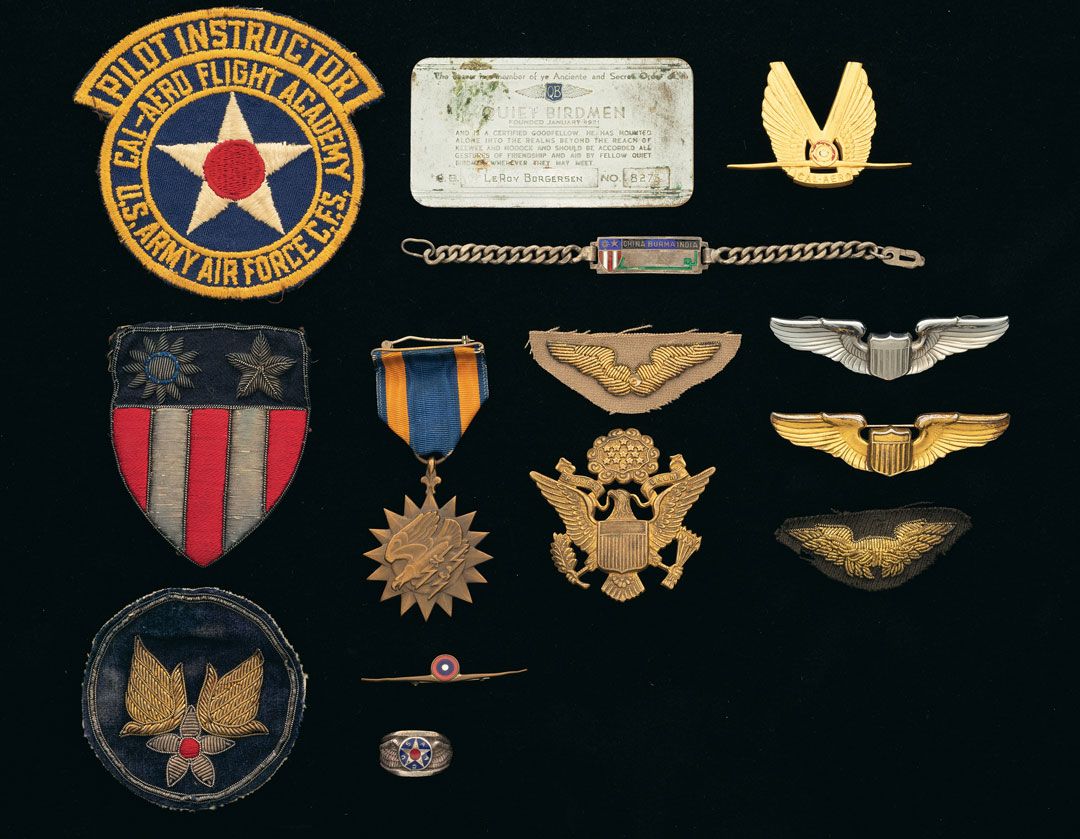 WW2 artifacts make fantastic gifts for gun lovers with an interest in military history.
From the beaches of Normandy to the islands of the South Pacific, few weapons can symbolize America's valor in WW2 better than the M1 Garand. John Garand's .30-caliber rifle replaced the 1903 Springfield in 1936 as the standard U.S. Army and the U.S. Marine Corps infantry rifle and went on to help turn the tide of the war. When it comes to WW2 collecting, the venerable M1 is absolutely essential, and they're a blast to fire as well.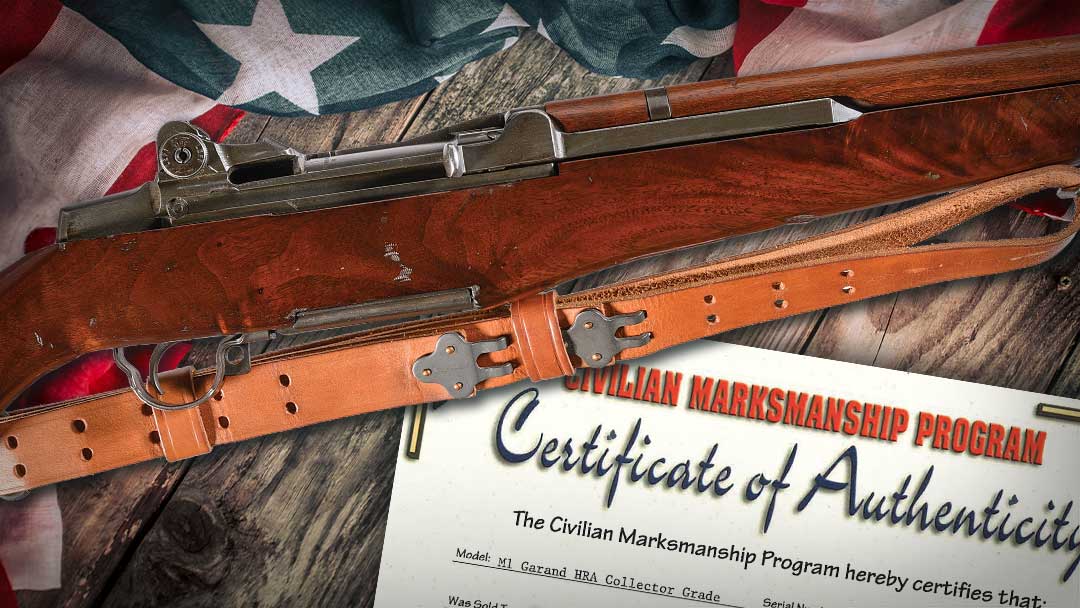 U.S. Harrington & Richardson M1 Garand rifle with CMP Certificate.
Who doesn't love a WW2 flight jacket? First developed in the early 1930s, these comparatively lightweight leather jackets (later combined with rayon and nylon) were intended to provide resistance against the severe conditions aircrews faced mid-flight. While the knitted collars, cuffs, and waistbands give WW2 flight jackets a distinct look, it's the squadron patches and stylized artwork painted on the back of each jacket that tell the stories behind the heroes who wore them.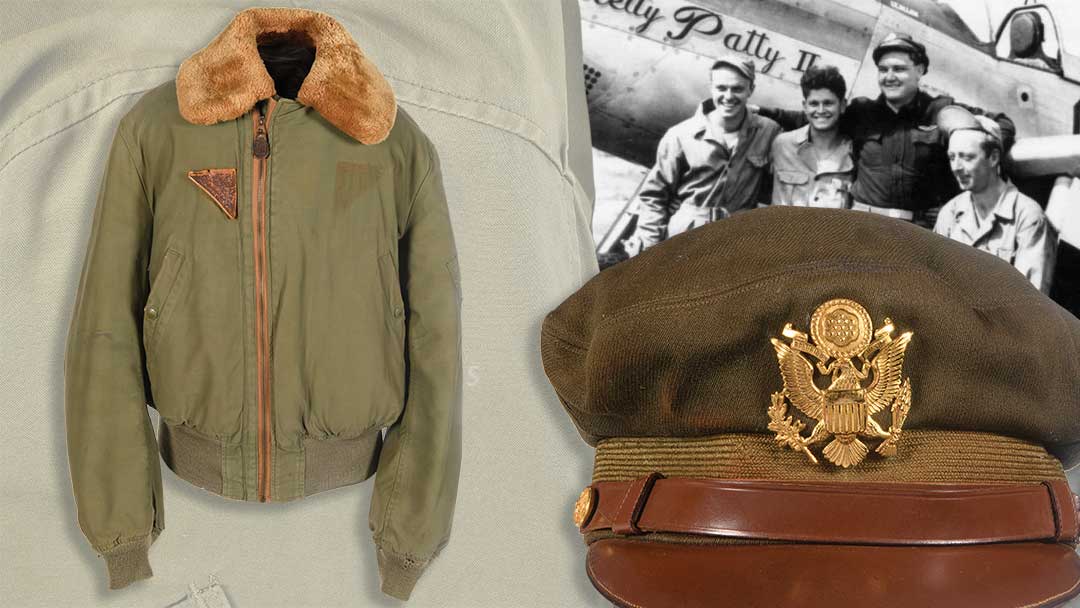 A USAAF B-15A flight jacket worn by American P-51 ace 1st Lieutenant William H. Allen who was assigned to the 343rd Fighter Squadron, 55th Fighter Group, 8th Air Force.
Modern Guns
If you're searching for a fun gift for the modern sportsman in your family, Rock Island Auction Company's Arms & Accessories catalogs provide an exciting assortment of rifles to fill nearly every niche of the hunting and target shooting pursuits. Some rifles, such as the Remington Model 700 5-R Tactical, offer the best of both worlds, combining the classic design of one of America's most prolific hunting arms with features geared more for today's tactical-minded shooter.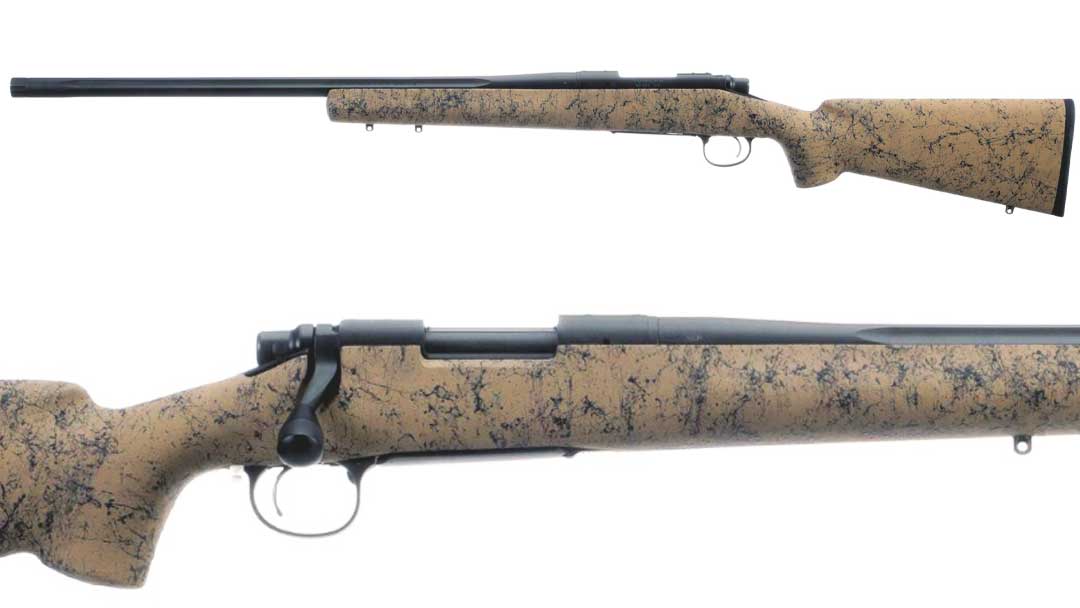 Range rifles like the Remington Model 700 5-R Tactical make great shooting gifts for the gun guys and gun gals in your life.
For a dedicated handgun shooter, a quality target pistol in an easy takedown configuration can't be beat. The Volquartsen Black Mamba is a great gift for gun lovers who enjoy plinking at the range or those who want a serious piece for local matches or national competition. When it comes to a comfortable out-of-the-box gun that eats everything it's fed with no issues, the Black Mamba won't disappoint.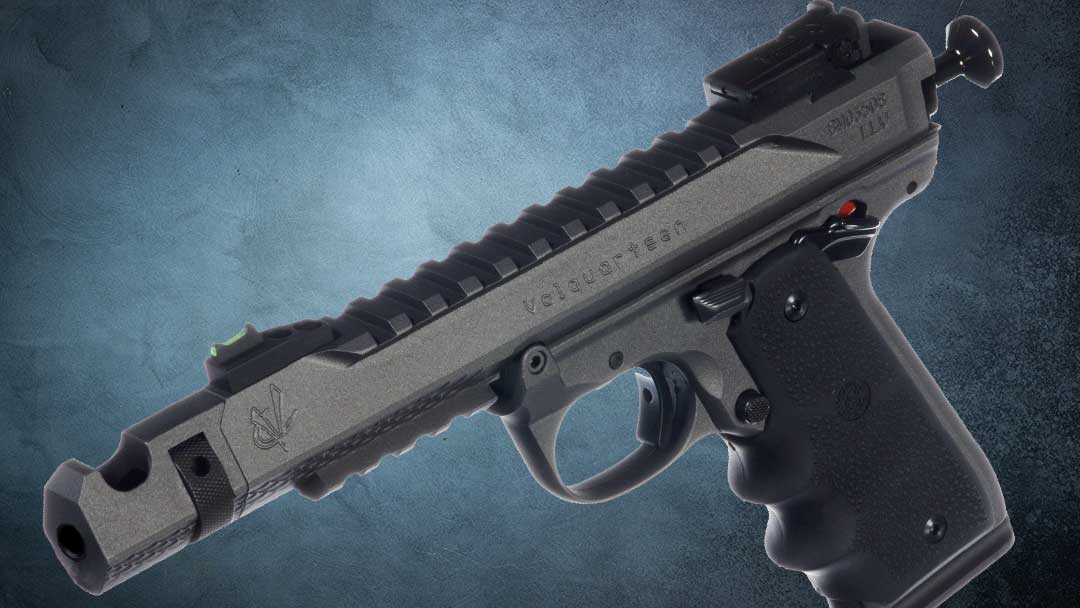 A Volquartsen Custom LLV Black Mamba semi-automatic pistol with factory hard case, papers, take down tool, and an extra magazine.
For the gun lovers who enjoy spending their evenings wingshooting in the fall or shattering clays, a quality shotgun makes a fantastic gift idea. As the spiritual successor to the Browning Superposed, the Browning Citori finds a graceful balance between traditional and contemporary design sensibilities and has earned a distinguished reputation in the sporting arms community.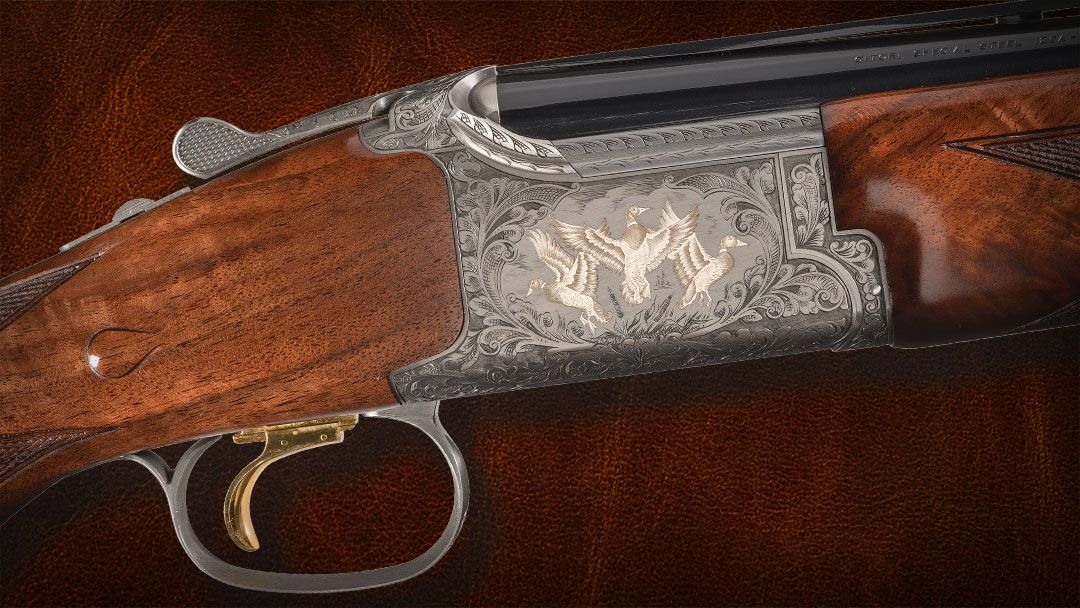 Factory game scene engraved Browning Citori Grade IV over/under shotgun, manufactured in 1980.
Classic Guns
For the gun lovers who appreciate the classics, there's no better venue than Rock Island Auction Company to find an attainably priced vintage firearm. Rare wheelguns are among the most sought-after genres. From the Paterson to the Python, classic Colts rank high on many gun collecting lists, and so do vintage Smith & Wesson revolvers. Smith & Wesson arguably perfected the revolver design and that legendary performance is perhaps best illustrated by the Registered Magnum, a big iron that introduced the .357 Magnum to the world.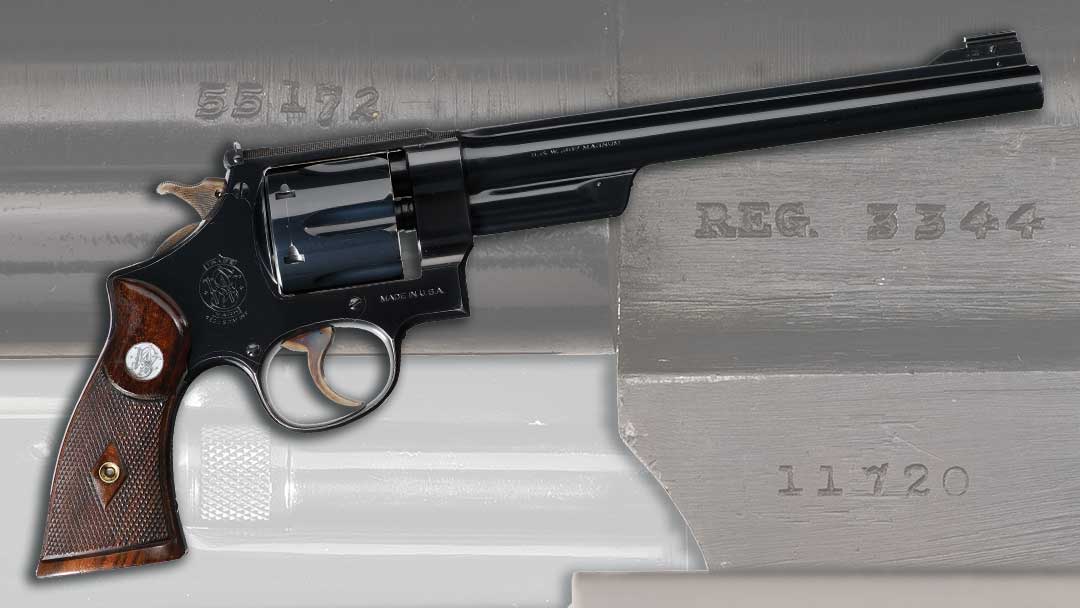 In the list of top gifts for gun lovers, vintage revolvers are a top-tier choice, like this Smith & Wesson .357 Registered Magnum DA revolver with a factory letter.
You can't get much more classic than a Springfield 1903. Based on the German Mauser bolt action, the 1903 rifle became a cornerstone of accuracy and rugged resilience. Many early 20th-century rifles like the Springfield 1903 are still carried by hunters and shooters today, including thousands of sporterized examples, a testament to the character and craftsmanship of these timeless designs.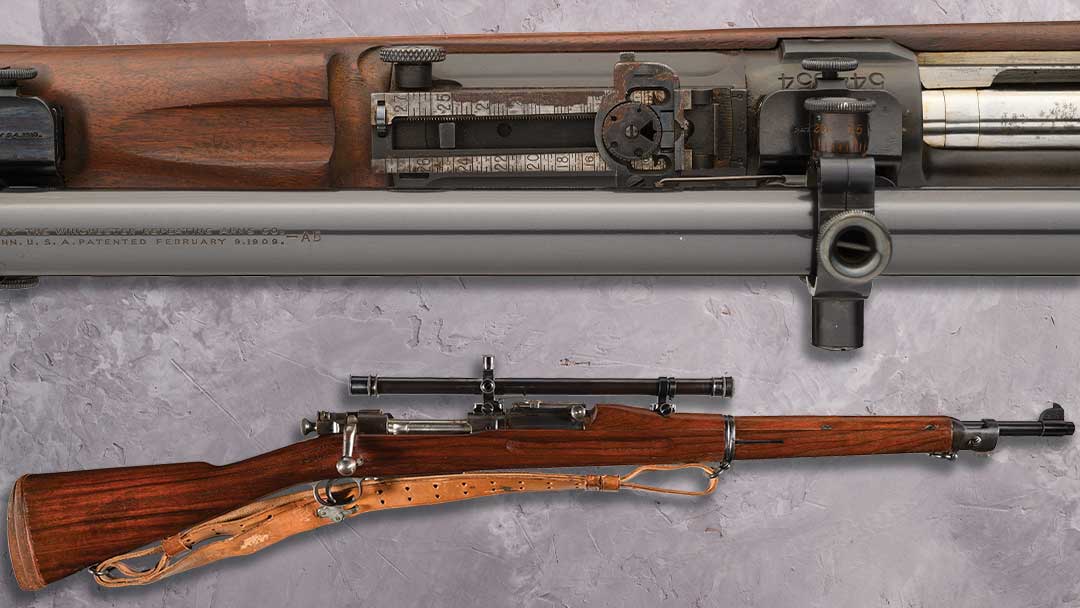 Excellent Pre-World War I U.S. Springfield Model 1903 Bolt Action N.R.A. Sales Rifle with bayonet.
The 1911 genre is more popular than ever today. John Browning's landmark 1911 design went on to become the longest-serving sidearm in American military history and continues to be produced by dozens of manufacturers across the globe. Whether you're setting your sights on a classic 1911 pistol or a more recent model from CZ, Ruger, or Sig Sauer, the iconic handgun is prominently featured in every Rock Island Auction catalog and makes a fantastic gift for shooters and gun collectors.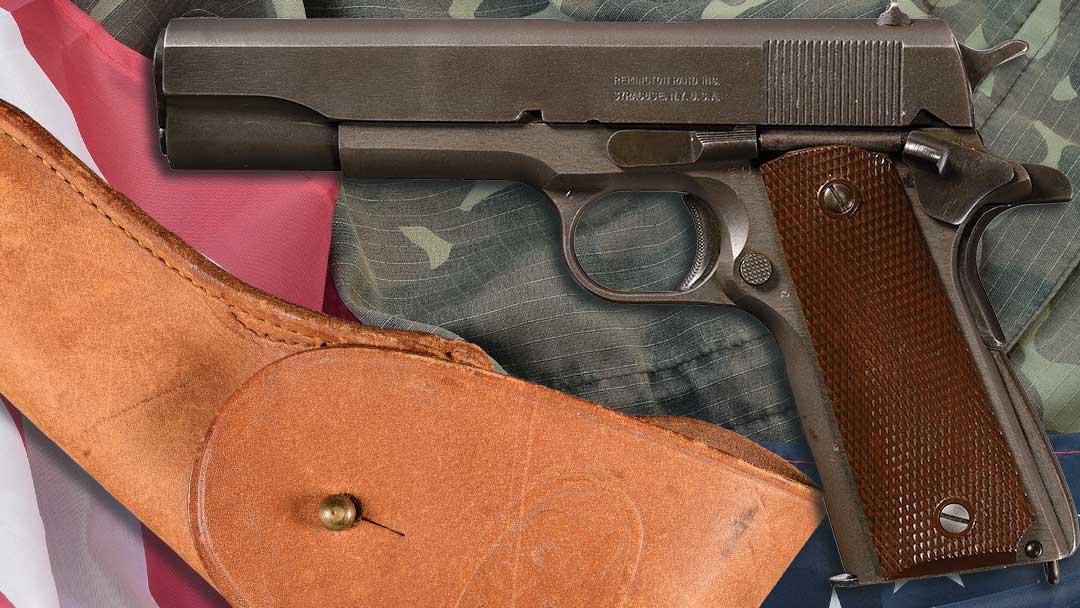 World War II U.S. Remington-Rand Model 1911A1 pistol with holster. The 1911 is a gun gift that can be appreciated by almost every firearms fan in the world.
The name Winchester embodies classic American gunmaking, and the Winchester Model 21 has earned a reputation as one of the most elite American boxlock double guns ever produced. From pristine examples to gracefully restored, there's a Model 21 to be found within reach of almost every shotgun lover at Rock Island Auction Company.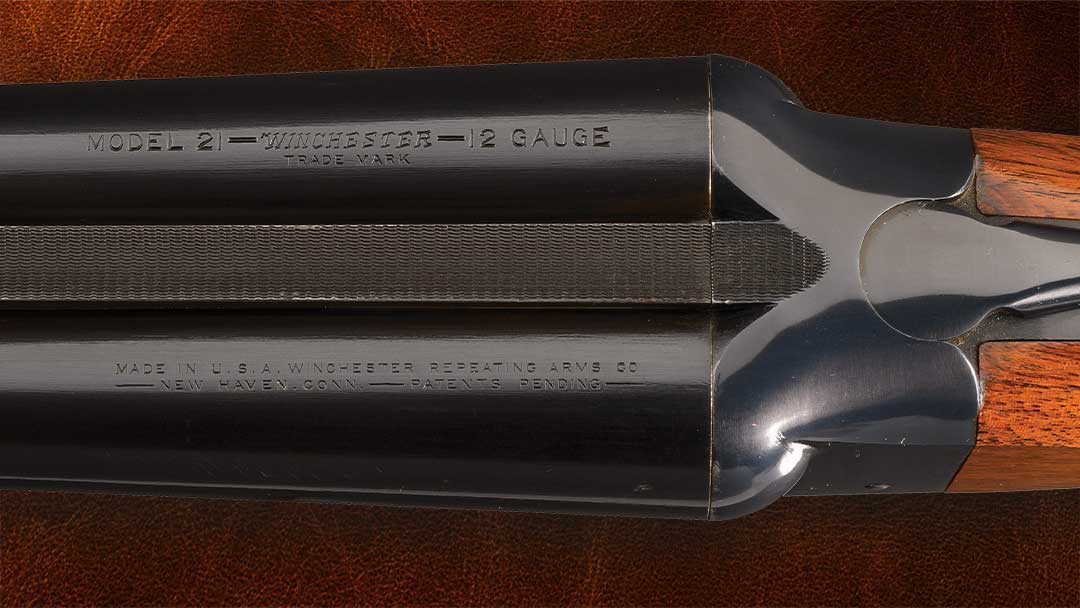 Likely manufactured in 1931, this early production Winchester Model 21 is pictured on page 562 of George Madis' "The Winchester Book" and is mentioned by serial number (66).
Find Gifts for Gun Lovers at Rock Island Auction Company
Whether for Christmas, birthdays, or Father's Day, there's never a bad time to shop for some great gifts for the gun lovers in your life. From vintage to modern, from new-in-box pieces to guns marked with honest wear, Rock Island Auction Company offers a vast selection of gun collection must haves that truly span the centuries.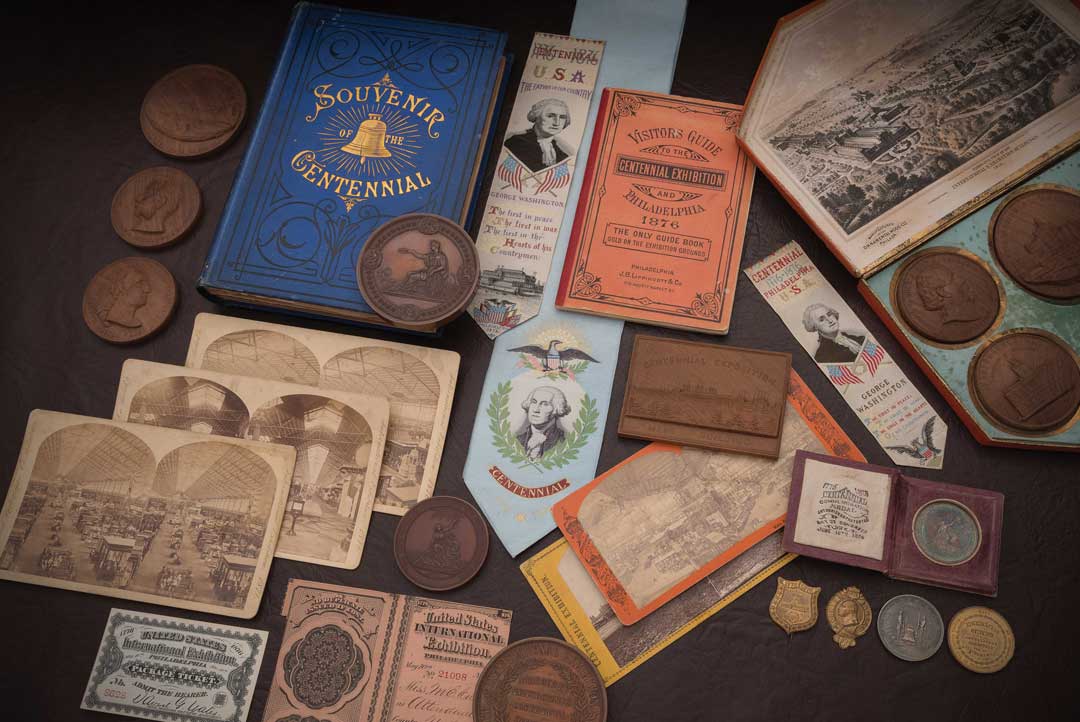 A grouping of 1876 Philadelphia Centennial-Exhibition memorabilia, one of many fantastic gifts for gun lovers who appreciate history.
Rock Island Auction's digital gun catalogs always offer an exciting slate of arms, accessories, and rare militaria. Subscribe to the weekly Rock Island Auction newsletter to receive new gun blogs and gun videos on all the firearms genres covered here and more.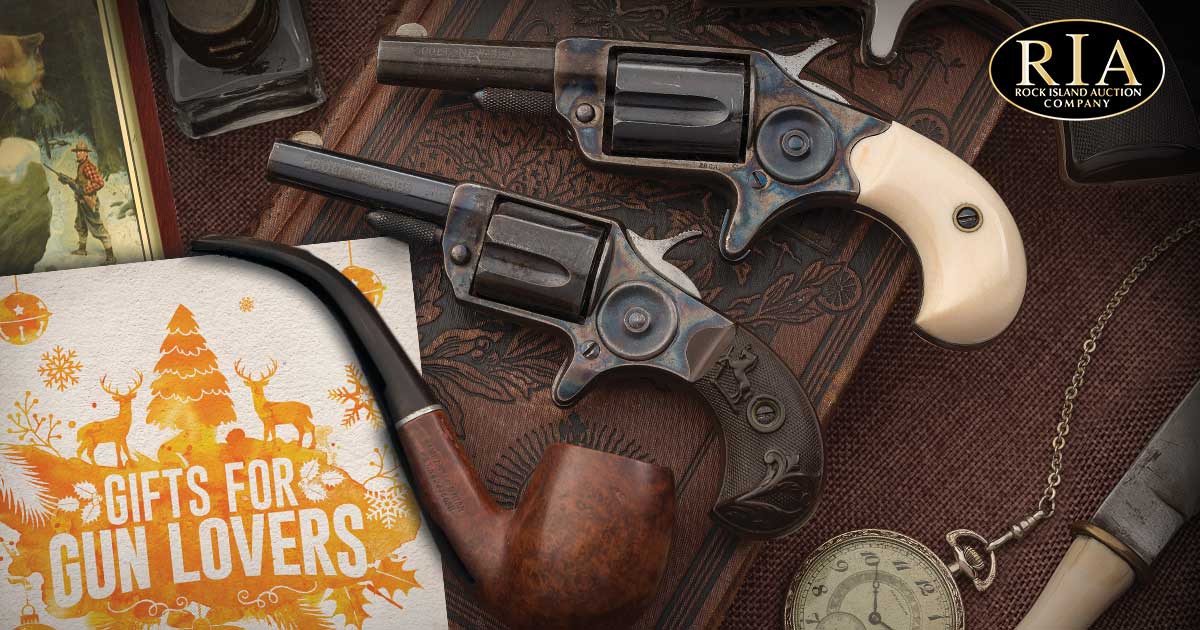 Rock Island Auction Company