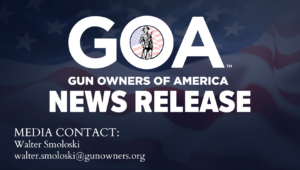 FOR IMMEDIATE RELEASE
Washington, D.C. – Today, Gun Owners of America (GOA) and the Gun Owners Foundation (GOF) joined a federal lawsuit filed today challenging Illinois's latest ban on so-called "assault weapons." The Second Amendment Law Center and the Federal Firearms Licensees of Illinois are also lead plaintiffs in this suit, along with others as well.
As of today, the law prohibits the sale or transfer of specific sporting rifles or those based on features, as well as prohibits the sale of rifle magazines over 10 rounds or handgun magazines capable of carrying more than 15 rounds. Current owners of weapons meeting standards under this law will be required to register their lawfully owned products with the Illinois State Police by January 1st, 2024, or face possible felony charges.
Erich Pratt, GOA's Senior Vice President, issued the following statement:   
"In response to nearly every sheriff in his state making clear that this law is blatantly unconstitutional, Governor Pritzker tyrannically threatened police by saying they will do their job or be out of a job. Instead of threatening law enforcement for upholding their oaths to the U.S. Constitution, he should be exponentially increasing his efforts to rein in violent crime in Chicago, most of which is committed with illegally owned handguns." 
Sam Paredes, on behalf of the Board of Directors for the Gun Owners Foundation, added:  
"Illinois is setting themselves up to just be the latest state that quickly gets slapped sternly on the wrist for passing unconstitutional gun control. Like we are warning all anti-gunners post-Bruen, fall in line, or we will make you."  
GOA spokesmen are available for interviews.  Gun Owners of America is a nonprofit grassroots lobbying organization dedicated to protecting the right to keep and bear arms without compromise. GOA represents over two million members and activists. For more information, visit GOA's Press Center.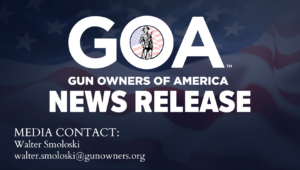 GOA