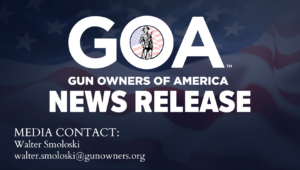 FOR IMMEDIATE RELEASE
Washington, D.C. – Today, in Gun Owners of America (GOA) and Gun Owners Foundation's (GOF) challenge to New York's misleadingly named Concealed Carry Improvement Act, the Supreme Court of the United States denied blocking the 2nd Circuit's stay of an injunction against the law. However, two of the Justices made clear that this was not the last time they would potentially be involved in the case. Justice Alito, with Justice Thomas in agreement, wrote:
"I understand the Court's denial today to reflect respect for the Second Circuit's procedures in managing its own docket, rather than expressing any view on the merits of the case.  Applicants should not be deterred by today's order from again seeking relief if the Second Circuit does not, within a reasonable time, provide an explanation for its stay order or expedite consideration of the appeal." 
Erich Pratt, GOA's Senior Vice President, issued the following statement:    
"While we would have hoped for immediate relief from the Court, this statement from Justice Alito is incredibly reassuring, in that the court is completely prepared to step in and re-assert the Bruen precedent should lower courts fail to properly, and in a timely manner, apply it in judicial cases where Second Amendment rights are being restricted. We look forward to continuing the fight against New York's draconian law."  
GOA spokesmen are available for interviews.  Gun Owners of America is a nonprofit grassroots lobbying organization dedicated to protecting the right to keep and bear arms without compromise. GOA represents over two million members and activists. For more information, visit GOA's Press Center.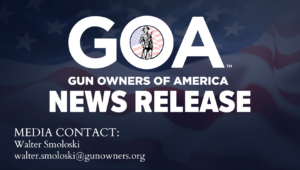 GOA