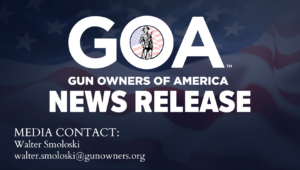 FOR IMMEDIATE RELEASE
Washington, D.C. – Yesterday, Gun Owners of America (GOA) and Gun Owners Foundation (GOF) re-filed a federal lawsuit in the Northern District of New York over the poorly named Concealed Carry Improvement Act, which took effect September 1st.  Several additional plaintiffs who are willing to break the law or are currently in violation have joined the lawsuit, which was originally filed on behalf of a GOA member from Schenectady County.
Among other alarming provisions flouting recent Supreme Court precedent, this law requires concealed carry permit applicants to:
Display "good moral character"
Disclose their social media accounts for review
Have in person interviews with law enforcement
Provide four "character references"
Undergo 18 hours of combined training, a tremendous increase from the existing 4-hour requirement
Ironically, several New York leaders offered comments claiming this law was fully in line with the Constitution and Supreme Court precedent, despite Judge Glenn Suddaby's clear indications that this law was patently unconstitutional—statements which the judge offered in his opinion that denied GOA's request for a preliminary injunction on standing grounds.
Erich Pratt, GOA's Senior Vice President, issued the following statement: 
"While we respectfully disagreed with Judge Suddaby on the question of standing in our previous request, we are excited to re-file this lawsuit and hope that the judge will quickly enjoin this egregious law that leaves New Yorkers at a complete disadvantage to the growing criminal element across New York City and the entire state." 
Sam Paredes, on behalf of the Board of Directors for the Gun Owners Foundation, added: 
"Based on the statements of several New York leaders leading up to and after this law took effect three weeks ago, it seems clear that the anti-gunners in Albany will continue to restrict the rights of law-abiding New Yorkers until we the people stop them in Court. We look forward to fully dismantling this unconstitutional law." 
GOA spokesmen are available for interviews.  Gun Owners of America is a nonprofit grassroots lobbying organization dedicated to protecting the right to keep and bear arms without compromise. GOA represents over two million members and activists. For more information, visit GOA's Press Center.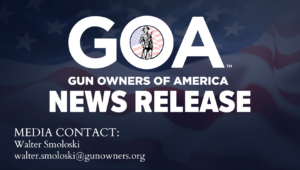 GOA