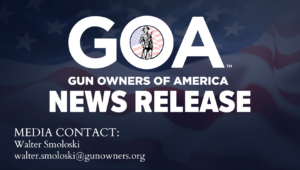 FOR IMMEDIATE RELEASE
The new law, which passed under a ballot measure by razor thin margins, was scheduled to take effect December 8th. It would:
Ban magazines over 10 rounds
Require a permit to purchase any firearm
Require a training course, application fee, fingerprinting, and a duplicative background check to obtain the permit-to-purchase
Erich Pratt, GOA's Senior Vice President, issued the following statement:      
"This is an exciting victory for our members in Oregon as the clock was winding down on securing relief from the onerous and unconstitutional requirements this law would have placed on current and future gun owners. We look forward to continuing the fight."   
Sam Paredes, on behalf of the Board of Directors for the Gun Owners Foundation, added:     
"We are grateful to Judge Raschio for his swift response to our request for a TRO on this draconian law, and we are fully prepared to continue the process as we request a preliminary injunction at our hearing next week. Like we have been warning anti-gun activists and politicians since the Bruen decision, fall in line with this precedent, or we will make you."  
GOA spokesmen are available for interviews. Gun Owners of America is a nonprofit grassroots lobbying organization dedicated to protecting the right to keep and bear arms without compromise. GOA represents over two million members and activists. For more information, visit GOA's Press Center.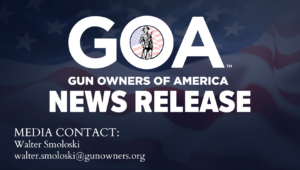 GOA