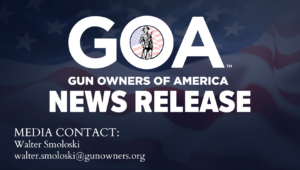 FOR IMMEDIATE RELEASE
Washington, D.C. – Today, Gun Owners of America (GOA) and the Gun Owners Foundation (GOF) jointly filed a lawsuit challenging the Biden Pistol Brace Ban with Texas Attorney General Ken Paxton. The suit was filed in U.S. District Court for the Southern District of Texas.
This new rule, which took effect on January 31st of this year, will force Americans to register or destroy their approximately 40 million lawfully owned brace firearms within 120 days, or face possible felony charges.
Erich Pratt, GOA's Senior Vice President, issued the following statement:     
"Millions of Americans are facing a very tight deadline to destroy or register their lawfully owned property under this draconian new rule. We hope the court will hear the pleas of gun owners across the country who will be irrevocably harmed by this rule, and GOA stands ready to fight it at every turn." 
Texas Attorney General Ken Paxton, stated:  
"This is yet another attempt by the Biden Administration to create a workaround to the U.S. Constitution and expand gun registration in America. There is absolutely no legal basis for ATF's haphazard decision to try to change the long-standing classification for stabilizing braces, force registration on Americans, and then throw them in jail for ten years if they don't quickly comply. This rule is dangerous and unconstitutional, and I'm hopeful that this lawsuit will ensure that it is never allowed to take effect." 
Sam Paredes, on behalf of the board for GOF, added: 
"This rule will have some of the most wide-reaching impacts nationwide in the tyrannical history of gun control. We the People will not tolerate this abuse." 
The story was first covered by Breitbart News, read more here.
GOA spokesmen are available for interviews.  Gun Owners of America is a nonprofit grassroots lobbying organization dedicated to protecting the right to keep and bear arms without compromise. GOA represents over two million members and activists. For more information, visit GOA's Press Center.
-GOA-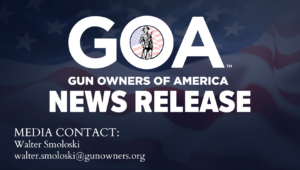 GOA