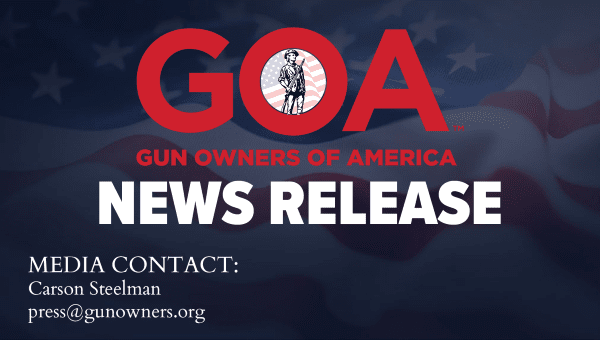 SPRINGFIELD, Va. — Gun Owners of America (GOA) today announced a new partnership Otter Waiver.
"GOA is excited to partner with Otter Waiver. Not only do they make a great product for ranges, but they really believe in GOA's no-compromise approach to protecting and restoring the Second Amendment." Kailey Nieman, Director of Development for GOA, said.
Otter Waiver is a company that specializes in digital waivers and text marketing (SMS) for gun ranges and helps to ensure that their daily operations run smoothly and efficiently.
"As the founder of Otter Waiver, I have been a 2nd Amendment advocate for 20+ years." Ben Nelson, Founder of Otter Waiver, said. "Our partnership will help empower the gun range community to reach their targets by simplifying the waiver process and providing SMS marketing retention tools to grow the range industry and donating a percentage of our proceeds to GOA."
"It has been just over a year since GOA launched our Caliber Club membership with gun stores and ranges," Nieman said. "Having Otter Waiver come on board as a partner will only increase our relationship with ranges as this product meets a need in their daily operations."
GOA's strategic partnership program is a coalition of industry partners who aim to support the defense and restoration of the Second Amendment through the strengthening of grassroots.
For more information about Otter Waiver and the rest of GOA's Strategic Partners, please visit GunOwners.org/Partners for more info.
Gun Owners of America is a grassroots nonprofit representing more than two million gun owners dedicated to protecting the right to keep and bear arms without compromise. For more information, visit GOA's Press Center. GOA spokespeople are available for interviews.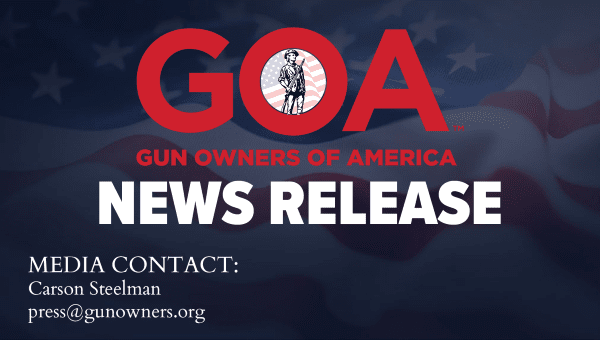 GOA