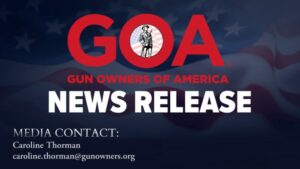 FOR IMMEDIATE RELEASE
April 14, 2022
Washington, D.C. – Gun Owners of America (GOA) applauds Senator Ted Cruz (R-TX), Senator Mike Lee (R-UT), Senator James Lankford (R-OK), and Senator Mike Braun (R-IN) on introducing today a Congressional Review Act Joint Resolution of Disapproval (CRA), which prohibits President Biden's Bureau of Alcohol, Tobacco, Firearms and Explosives (ATF) from implementing a new rule to expand firearm definitions and the national gun registry.
Aidan Johnston, GOA's Director of Federal Affairs, commented:
Biden's recent move to expand our nation's gun registry is illegal, and we applaud Senator Cruz and his senate colleagues on fighting this unconstitutional rule with a CRA. We will sue the Biden administration to halt the implementation of this anti-Second Amendment rule and are pleased to see members of the senate sending a clear message that they will not tolerate this unlawful abuse of authority.
This week on April 10th, GOA called for a CRA in their press release stating: "Congress must provide oversight by striking down ATF's illegal gun registration rule using the Congressional Review Act and passing Rep. Michael Cloud's No REGISTRY Rights Act to eliminate ATF's billion-record gun registry."
-GOA-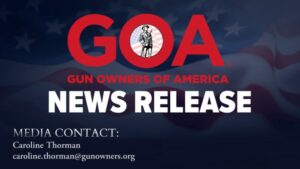 GOA