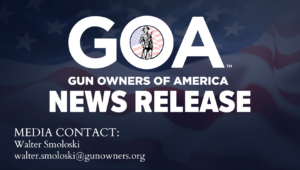 FOR IMMEDIATE RELEASE
The case challenges New York's misleadingly named "Concealed Carry Improvement Act," which was enjoined by U.S. District Court Judge Glenn Suddaby in early November. However, the Second Circuit quickly halted this order, as they have with other successful challenges to the law, with a short, undetailed opinion.
Erich Pratt, GOA's Senior Vice President, issued the following statement:  
"Governor Hochul and state lawmakers wasted no time in passing legislation that completely contradicted the Bruen precedent, and we urge the High Court to once again hold the state accountable for violating the Second Amendment rights of their own citizens."  
Sam Paredes, on behalf of the Board of Directors for the Gun Owners Foundation, added: 
"We have said it before and we'll say it again: states must come into compliance with Bruen, or we will make you."   
GOA spokesmen are available for interviews.  Gun Owners of America is a nonprofit grassroots lobbying organization dedicated to protecting the right to keep and bear arms without compromise. GOA represents over two million members and activists. For more information, visit GOA's Press Center.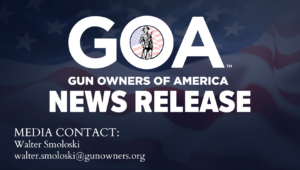 GOA