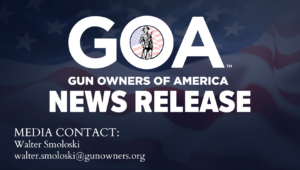 FOR IMMEDIATE RELEASE
December 1, 2022
Washington, D.C. – Last night, Gun Owners of America (GOA) and Gun Owners Foundation (GOF) filed an amicus brief on behalf of the Oregon Firearms Federation in their lawsuit challenging the narrowly passed (and Bloomberg funded) statewide anti-gun measure. This new law, which is scheduled to take effect December 8th, would:
Ban magazines over 10 rounds
Require a permit to purchase any firearm
Require a training course, application fee, fingerprinting, and a duplicative background check to obtain the permit-to-purchase
Erich Pratt, GOA's Senior Vice President, issued the following statement:     
"All of these newly enacted policies fly in direct contradiction to the Second Amendment and the recent Bruen decision. We look forward to joining the fight to defeat the measure in Court."  
Sam Paredes, on behalf of the Board of Directors for the Gun Owners Foundation, added:    
"GOF has been fighting in the trenches at the state level for years to dismantle anti-gun laws, and our involvement in this suit is just the latest example. Like we are seeing with state and local anti-gun laws across this country since the Bruen decision, government may not impose restrictions on Americans' exercising their Second Amendment rights." 
GOA spokesmen are available for interviews. Gun Owners of America is a nonprofit grassroots lobbying organization dedicated to protecting the right to keep and bear arms without compromise. GOA represents over two million members and activists. For more information, visit GOA's Press Center.
-GOA-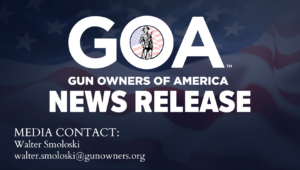 GOA