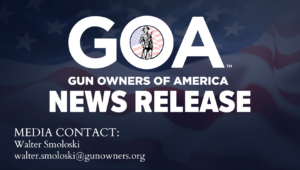 FOR IMMEDIATE RELEASE
Washington, D.C. – Today, Gun Owners of America (GOA) sent a letter to Attorney General Merrick Garland and FBI Director Christopher Wray after reports surfaced earlier in the week that the FBI had been utilizing a secret, unauthorized form to potentially pressure citizens into giving up their right to own or purchase firearms. In the letter, GOA highlights the lack of statutory authority for the FBI to utilize this form, and demands that all records related to its use be destroyed, and that the agency certify this action and certify that the form is no longer in use.
Erich Pratt, GOA's Senior Vice President, issued the following statement:   
"This is the latest example of the FBI going around the American people, and their elected representatives, to purse a radical anti-gun agenda. The FBI has imposed a Minority Report system to secretly disarm even more Americans, and this dangerous attitude underscores the failure of NICS and why GOA has opposed the background check system from the beginning. While we hope that those in the administration will act on our demands, we urge Congress to act and ensure that this breach of the public trust is fully corrected and those responsible are held to account."  
Read Erich Pratt's full op-ed in the Daily Caller on this story here.
GOA spokesmen are available for interviews.  Gun Owners of America is a nonprofit grassroots lobbying organization dedicated to protecting the right to keep and bear arms without compromise. GOA represents over two million members and activists. For more information, visit GOA's Press Center.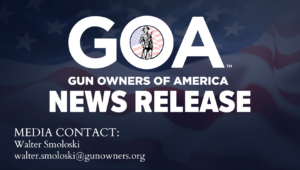 GOA