Constitutional Carry bill (HB37) and the Louisiana Firearm Protection Act (HB43) both passed the House of Representatives and have now moved to the Senate!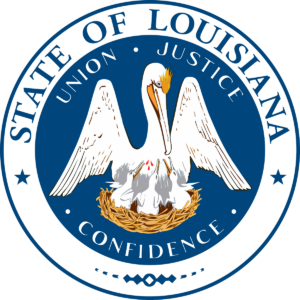 The Louisiana Firearm Protection Act, which would make Louisiana a Second Amendment Sanctuary State, passed without floor debate by a vote of 75-25.
Meanwhile, the Constitutional Carry bill, which would restore the right of law-abiding gun owners 21 years and older to carry a concealed handgun in the state of Louisiana without a permit in those same places an individual can Open Carry, secured final passage by a vote of 65-26 after a lengthy debate where several amendments to the bill were introduced.
I'll try not to take up too much time recapping what took place during the floor debate, but there are a few things that I believe are important to point out. (If you are interested, here is a link to the entire floor debate on HB37, which begins at 3:03:00.)
After HB37 was introduced, the first of three amendments was brought forward by Rep. Charles Owen. The purpose of this amendment was to change the age requirement from 21 back to the bill's original language of 18 years and older.
This did not sit well with some representatives on the House Committee on the Administration of Criminal Justice, who voiced their objection to the amendment. And unfortunately, Rep. Owen's amendment failed to be adopted by a vote of 30 Yeas to 67 Nays. (Our Louisiana Director, Paul Glasco, has put together a video discussing this and other aspects of the Constitutional Carry debate.)
Though the amendment to lower the age back to 18 ultimately failed, the good news is this vote gives us a better idea of which representatives actually support true Constitutional Carry, and which ones do not.
Of the 65 representatives who voted in favor of Constitutional Carry bill HB37, over half (33) voted against restoring the right to carry a concealed handgun without a permit to law-abiding gun owners 18-20 years of age.
I encourage everyone to take a look at the vote Roll Call to see how your representative voted.
The second and third amendments, introduced by Rep. Bryan Fontenot and Rep. Blake Miguez respectively, were both amendments requiring that the Louisiana State Police create a free online handgun education course, as well as a database of all licensed handgun and firearm instructors.
This handgun education course is an optional course for the purpose of educating the public on firearm safety and use and would not be required to carry a concealed firearm under HB37.
Ultimately, Rep. Miguez's amendment was adopted over Rep. Fontenot's, and HB37 secured final passage by a vote of 65-26.
With the passage of HB37 and HB43 out of the House, both bills will now be assigned to a Senate Judicial Committee.
I am not sure exactly when these bills will be scheduled for hearing, but once they are, GOA will alert our members ASAP! 
Please be on the lookout for future alerts. 
Finally, I would like to say thank everyone for taking the time to read through these alerts and for taking action in support of our Second Amendment rights!
Because of the actions of gun owners throughout Louisiana, so far this session we have not only moved Constitutional Carry and the Louisiana Firearm Protection Act out of the House, but have stopped anti-gun bills such as the gun confiscation "red flag" bill (SB327) and the anti-firearm preemption bill (HB209) from making it out of committee!
So, thank you again and let's continue to push these pro-gun bills forward!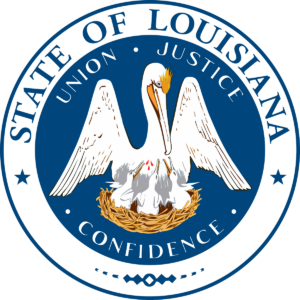 GOA