Just when we here at Rock Island Auction Company think we've reached the pinnacle of collectible firearms, another one beckons. For the first time in company history, there are four auction catalogs on our website totaling more than 9,000 firearms.
RIAC is days away from the May 13-15 Premier Auction that features the Remington revolvers of Ulysses S. Grant as well as guns mentioned in the same breath as George Custer, Wild Bill Hickok and Pancake Pete. As always, a broad assortment of Class III and modern firearms will be available alongside the ever-amazing antique items.
While more than 1,500 firearms in the Premier Auction are truly in rarefied company, the two Arms and Accessories auctions, on May 25 and June 8 respectively, and the Sporting and Collector Auction, June 22-24 have something for both new and experienced collectors.
Premier Auction, May 13-15
The Remington New Model Army revolvers of Ulysses S. Grant are truly beautiful pieces available the opening day of the three-day Premier Auction. The pair, with a blued finish, has extraordinary engraving by master artisan Louis Nimschke and carved grips with Grant's likeness in uniform. They are revolvers befitting of a future president.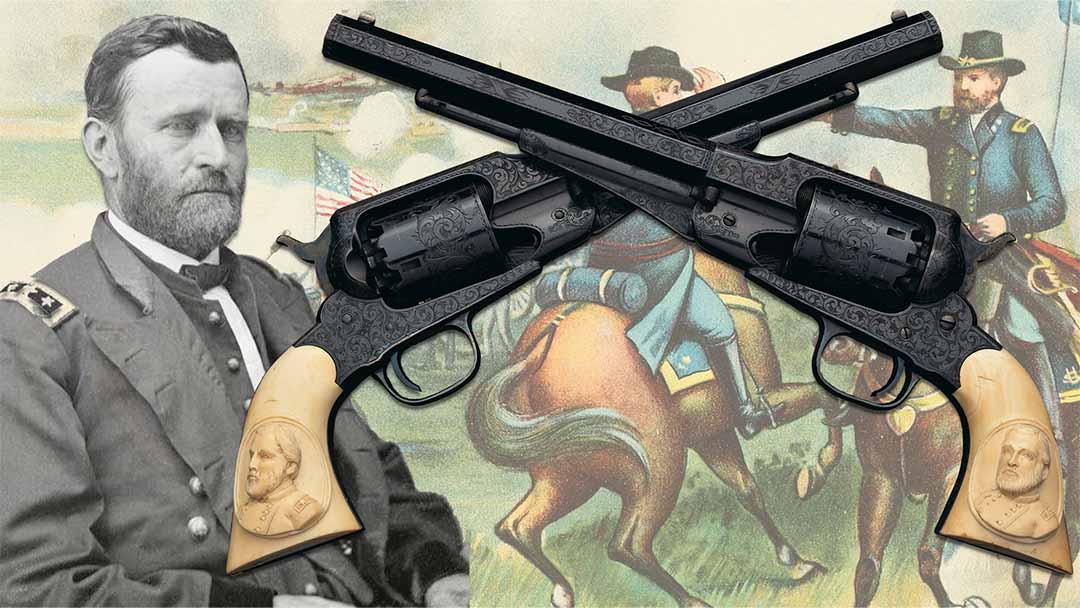 These Remington New Model Army revolvers that were presented to Civil War General and 16th President Ulysses S. Grant are among the elite offerings in the May 13-15 Premier Auction.
Grant's Remington revolvers may grab the headlines, but there is no mistaking the beauty and history up for bid. A glance through the catalog shows beautifully engraved weapons like the Ken Hunt engraved J. Purdey & Sons 28 bore sidelock shotgun or the unmatched history of a Civil War Confederate Dance & Brothers revolver. The array of Winchester rifles and Colt pistols are a sight that will take the breath away from any who watched Saturday afternoon Westerns.
Custom Guns and Historic Guns
The June 22-24 Sporting and Collector Auction will bring the heat as well with its collection of more than 6,000 firearms. Historic and scarce weapons like a Volcanic Repeating Arms Company Lever Action carbine and Factory Engraved Smith & Wesson No. 1 Lever Action Pistol are on offer next to modern firearms like the Nighthawk Custom Upgraded Browning High-Power VIP II pistol. The Sporting and Collector's Auction lineup is studded with fine examples of M1911 pistols and Colt Single Action Army revolvers.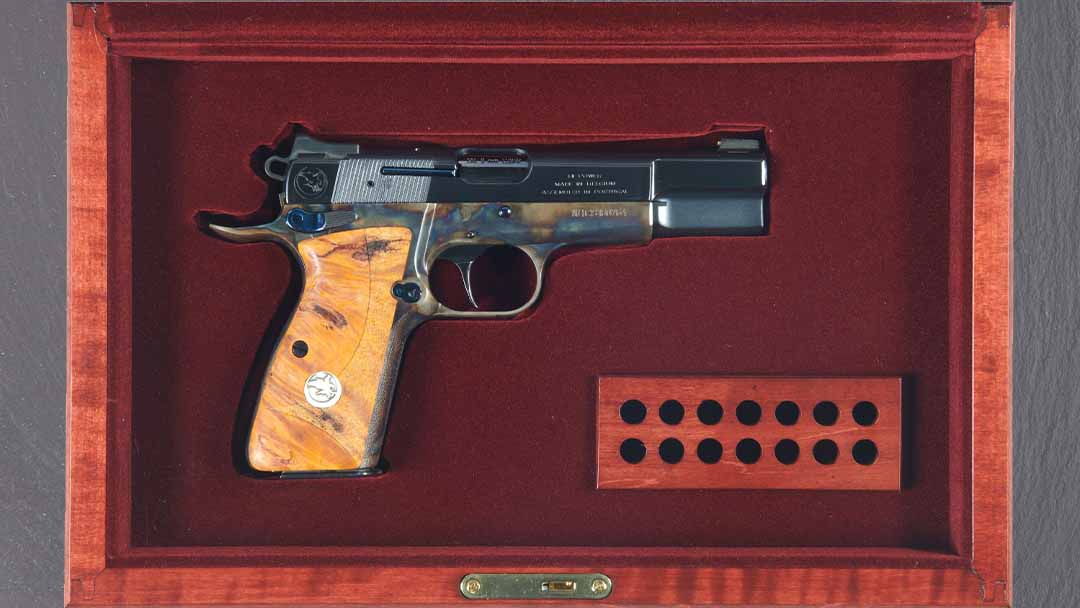 This Nighthawk Custom High Power is among the modern firearms on offer next to historic and scarce weapons in the Sporting and Collector Auction, June 22-24.
Ground Floor Opportunities
The upcoming Arms and Accessories Day Auctions on May 25 and June 8 have many accessible opportunities to acquire modern and unusual weapons numbering more than 2,000 firearms.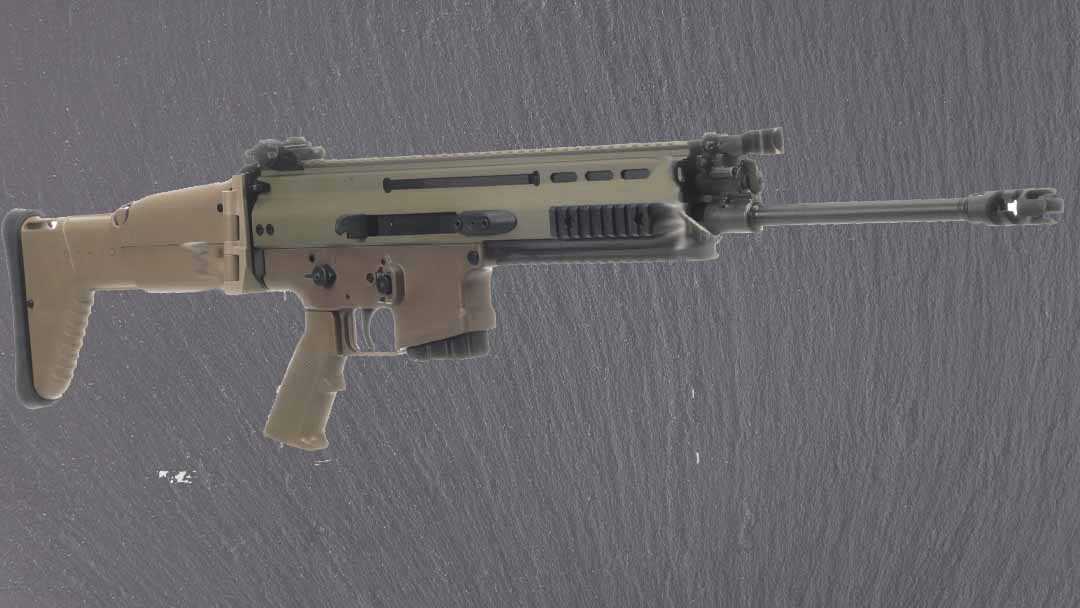 This FN Herstal Model SCAR 16S is among the wide variety of modern and antique firearms available in the May 25 Arms and Accessories Auction.
The May 25 Arms and Accessories Auction features a Smith & Wesson Alaska Backpacker IV revolver, five Italian Valor Tear Gas Pens, and an FN Herstal Model SCAR 16S semi-automatic rifle among its numerous offerings of firearms, ammunition, bladed weapons, and military memorabilia.
The June 8 Arms and Accessories Auction easily matches the quality of the May 25 auction with numerous modern pistols and long guns, like a Sig Sauer P226 X-Six, Benelli Super Sport Semi-Automatic shotgun, and memorabilia like these U.S. military helmets with plenty for opportunities for the ground floor collector.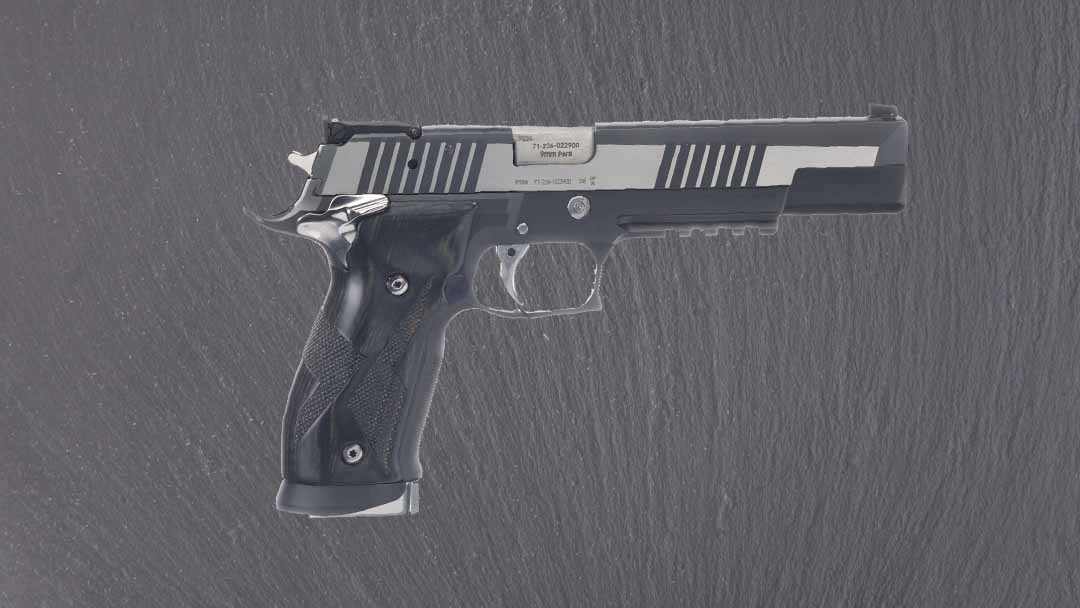 This Sig Sauer P226 X-Six semi-automatic pistol is available in the June 8 Arms and Accessories Auction.
Long the top firearms auction house in the industry, the ability to offer such a wide variety of collectible firearms in 2022 only accents Rock Island Auction Company's most recent success. In 2021, the company reported $121 million in auction sales, a company record.
The December 2020 Premier Auction spurred that record year, realizing $22 million and topped by subsequent Premier Auctions — May 2021 ($30 million), September 2021 ($24 million), and December 2021 ($25.2 million).  The May 2021 Premier Auction was the largest firearms auctions ever held.
This year promises to be even more amazing as a sneak peek at the Aug. 26-28 Premier Auction is expected soon.
Rock Island Auction was founded by CEO Pat Hogan in 1993 and has continued to build on its continued success through top-quality customer service, and extensive marketing efforts. The company continues to look to the future with a facility located in the Dallas-Fort Worth, Texas, area.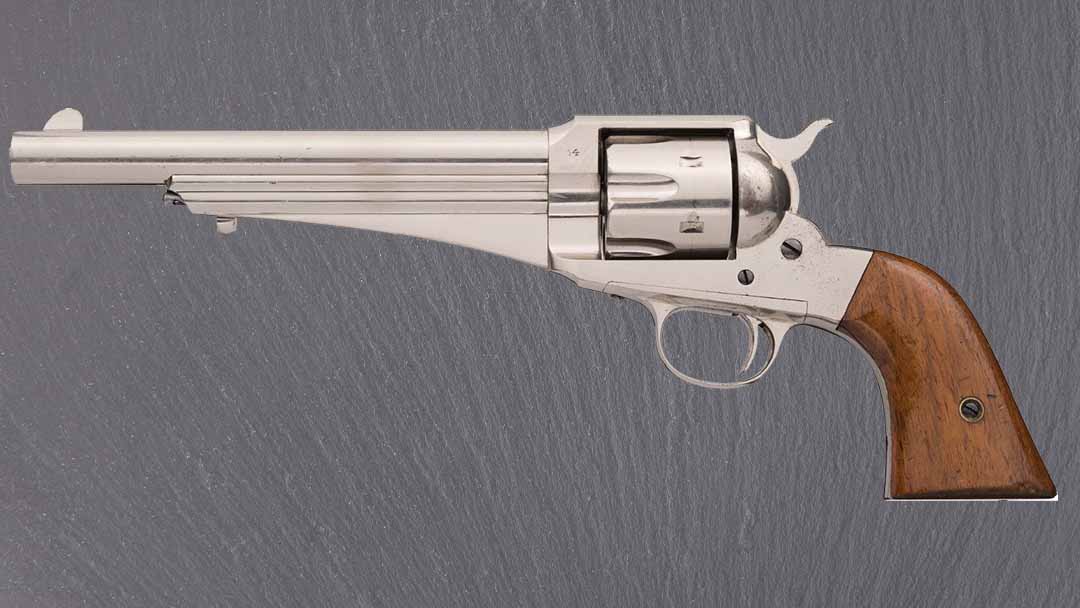 This exceptionally fine Remington 1875 Single Action Army revolver owned by country music artist "Pancake Pete" Newman of the Sleepy Hollow Gang is available in the May 13-15 Premier Auction.
View the catalogs of thes May 13-15 Premier Auction, the June 22-24 Sporting and Collector, and the May 25 and June 8 Arms and Accessories Auctions to see why Rock Island Auction Company is at the peak of firearms collecting and continues to climb higher.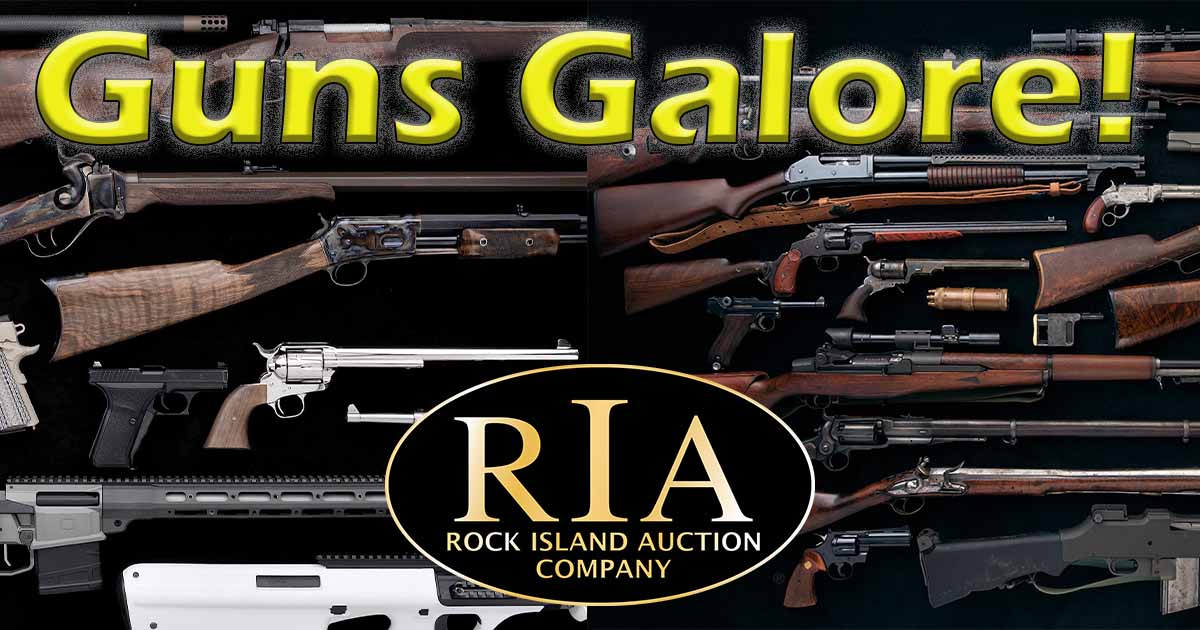 Rock Island Auction Company