Pools and parks, beer and barbeque, and long family road trips. There's no denying that Memorial Day has developed into a summer kick-off celebration, a duality of brash festivity and somber remembrance. On one hand, Memorial Day represents sunshine, travel, and the opportunity to revel in a three-day weekend, but the original purpose behind the holiday still resonates for most Americans.
A 44-star American flag attributed to the USS New York, Spanish-American War Flagship of Rear Admiral William Sampson.
Memorial Day Background
In the small town of Waterloo, a quiet village nestled between New York's Finger Lakes, an annual ritual called "Decoration Day" was born in 1866. In the aftermath of a devastating Civil War that touched nearly every family in the nation, the custom of decorating the graves of fallen soldiers quickly spread.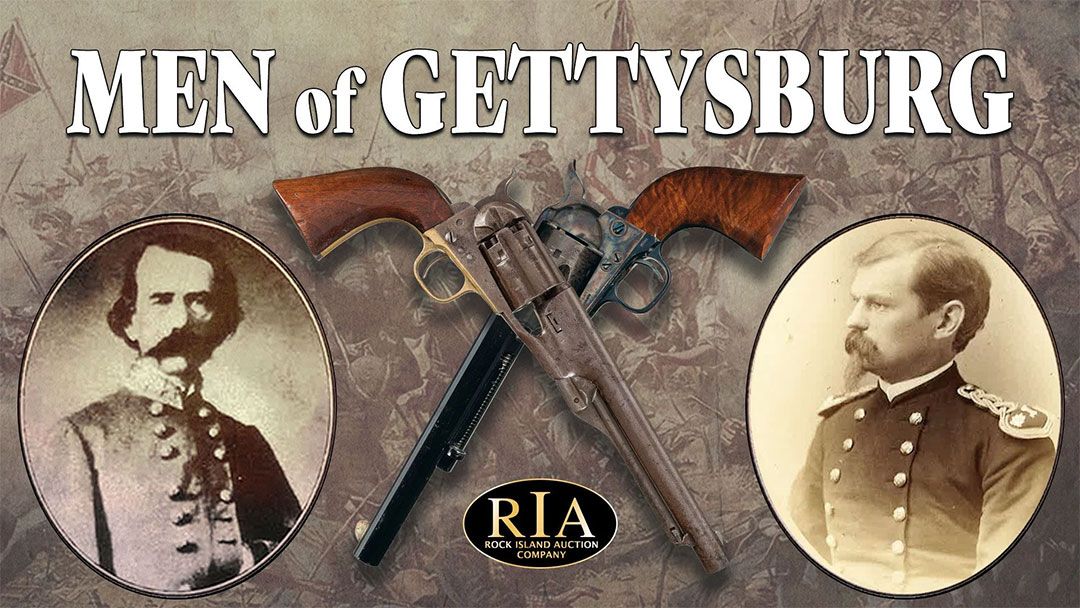 Boalsburg, Pennsylvania also claims Memorial Day originated there even earlier than Waterloo, when members of the town laid flowers on the graves of the soldiers who fell at Gettysburg.
The tradition of May parades to honor and remember fallen soldiers in America dates back even earlier. On May 1, 1865, just weeks after Robert E. Lee surrendered to General Grant at Appomattox, a gathering of thousands of freed slaves and Black Union soldiers in Charleston, South Carolina paid tribute to fallen Union troops by marching, singing, praying, and offering proper burials.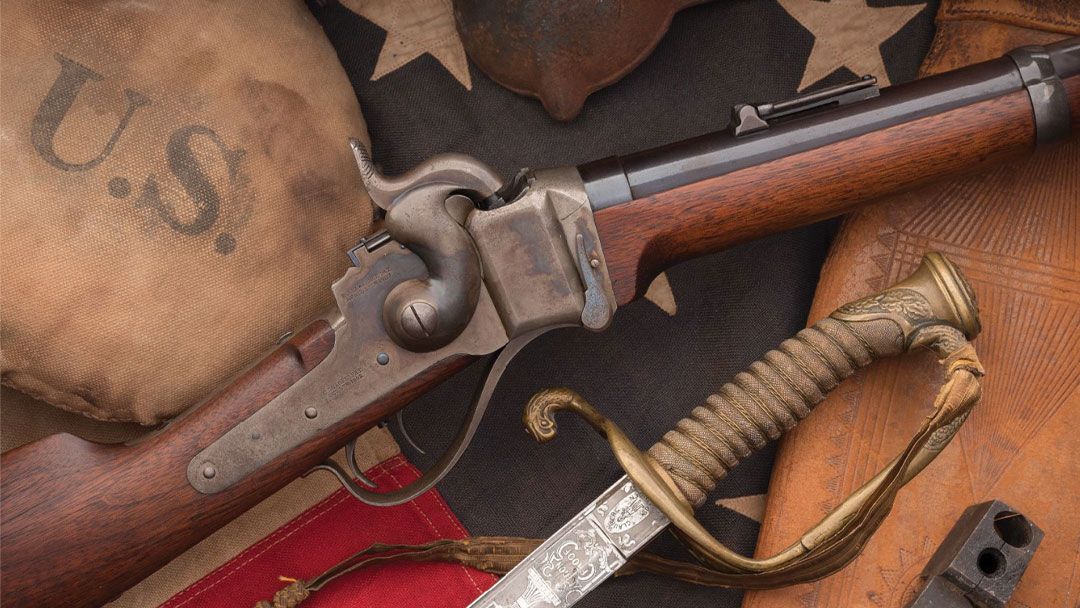 The Berdan's Sharpshooters skirmish line at Gettysburg was the first line of defense against the Confederate forces of Major General John B. Hood's division as they assaulted the Union left.
Similar observances cropped up in communities across the war-weary country for honoring and remembering those who made the ultimate sacrifice during America's deadliest conflict. The Civil War resulted in the establishment of the first national cemeteries, and annual rituals began to emerge independently when it came to decorating, cleaning, and tending military graves and memorial sites each May.
Memorial Day: Remembrance and Meaning
On May 5, 1868, General John A. Logan, commander in chief of the Grand Army of the Republic, called for a nationwide day of remembrance. "The 30th of May, 1868, is designated for the purpose of strewing with flowers, or otherwise decorating the graves of comrades who died in defense of their country during the late rebellion, and whose bodies now lie in almost every city, village, and hamlet churchyard in the land."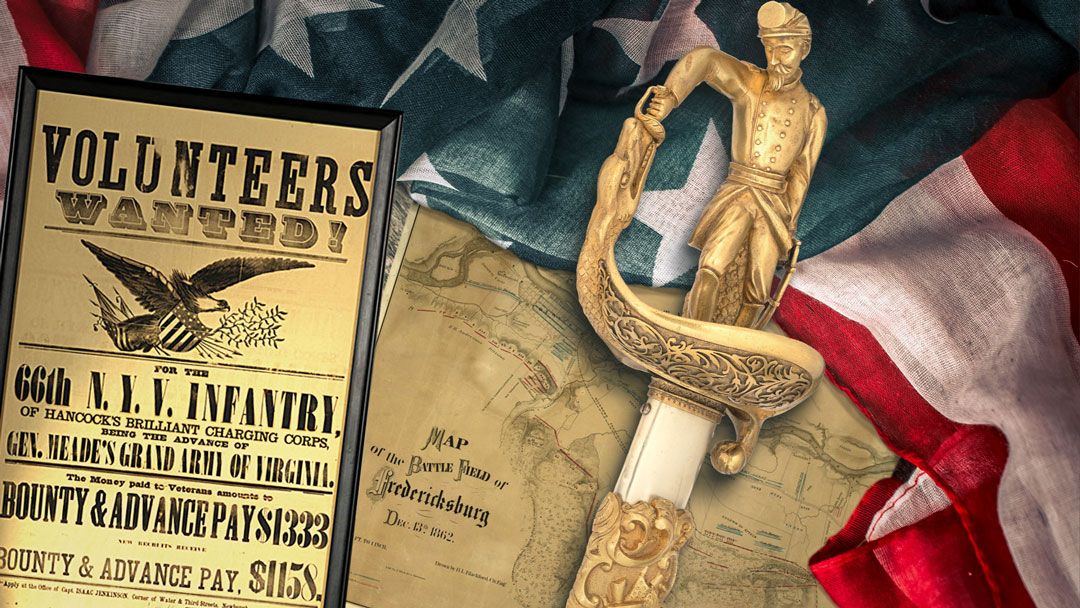 Historic Civil War Schuyler, Hartley & Graham Rich Presentation Field & Line Officer Sword with a figural hilt inscribed to Lieutenant Colonel John S. Hammell by the Sergeants of the 66th New York Infantry.
Logan selected the May 30th date because it wasn't the anniversary of any specific battle. Future President James A. Garfield, a former Union General and then Ohio Congressman, made a speech at Arlington National Cemetery to commemorate the first nationwide Decoration Day, declaring, "If silence is ever golden, it must be beside the graves of 15,000 men whose lives were more significant than speech, and whose death was a poem the music of which can never be sung."
New York was the first state to proclaim Decoration Day an official holiday. Throughout the late 1800s, other Northern states and cities followed New York's example and made the celebration official. As the annual tradition spread across the country, the name Memorial Day started to take hold, a more fitting description for the meaning behind the holiday.
"We do not know one promise these men made, one pledge they gave, one word they spoke; but we do know they summed up and perfected, by one supreme act, the highest virtues of men and citizens. For love of country they accepted death, and thus resolved all doubts, and made immortal their patriotism and their virtue."                                                               – James A. Garfield, May 30, 1868, Arlington National Cemetery
Memorial Day Flowers
Though the practice of decorating the graves of fallen soldiers with wreaths, flags, and spring blossoms dates to 1867, wearing red poppies became a tradition in the latter days of WW1. Poppies were often one of the first flowers to bloom again on the war-torn battlefields of Europe, and the red poppy soon became synonymous with Memorial Day.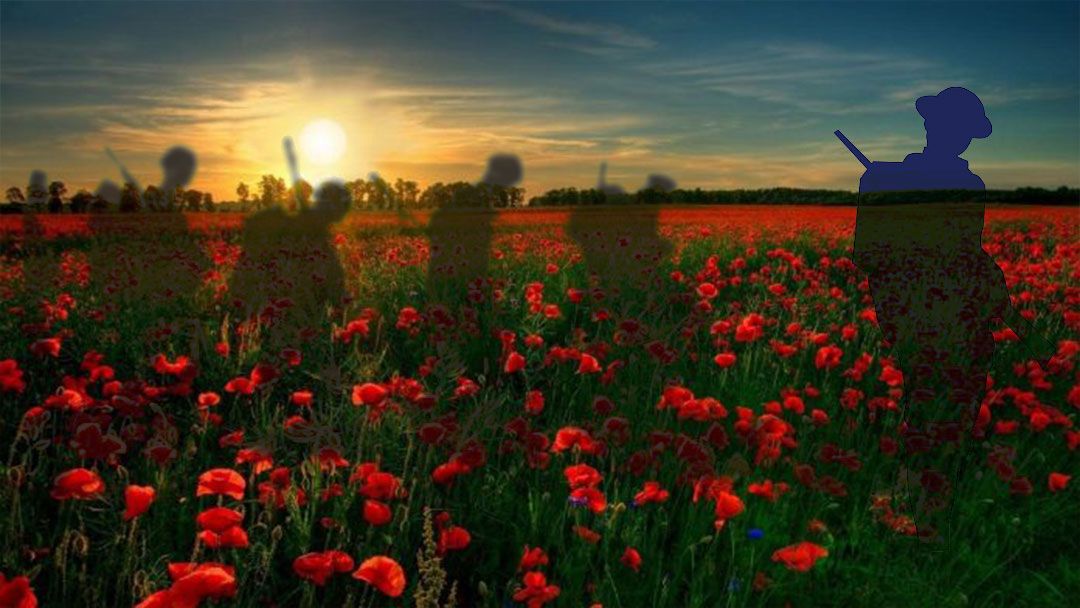 After World War I, the custom of wearing red poppies or placing them on graves became a sign of remembrance to the fallen.
Today, wearing red poppies is a sign of support for service members and their families and a symbol of hope and reflection, and they can be purchased from charities like the American Legion Auxiliary to raise money for veterans and their families.
"In Flanders fields the poppies blow,
Between the crosses, row on row,
That mark our place; and in the sky,
The larks, still bravely singing, fly.
Scarce heard amid the guns below."                                           – Lieutenant-Colonel John McCrae
Memorial Day After WW1
Memorial Day was originally intended to honor those who died during the Civil War. After the great sacrifice made by more than 117,000 American service members during WW1, the holiday became an occasion to commemorate the fallen from all of America's wars, from the American Revolution onward. By the outbreak of WW2, Memorial Day was a widely celebrated holiday throughout the United States.
Business closures on May 30th and the warm weather that tended to accompany Memorial Day meant that the day of commemoration inevitably took on some features of a general summer holiday. Picnics, travel, and other amusements became the norm, particularly in the peaceful years America experienced after each major conflict. The great outpouring of patriotic sentiment following America's entry into WW2 brought Memorial Day's original purpose back to the forefront for many families across the country.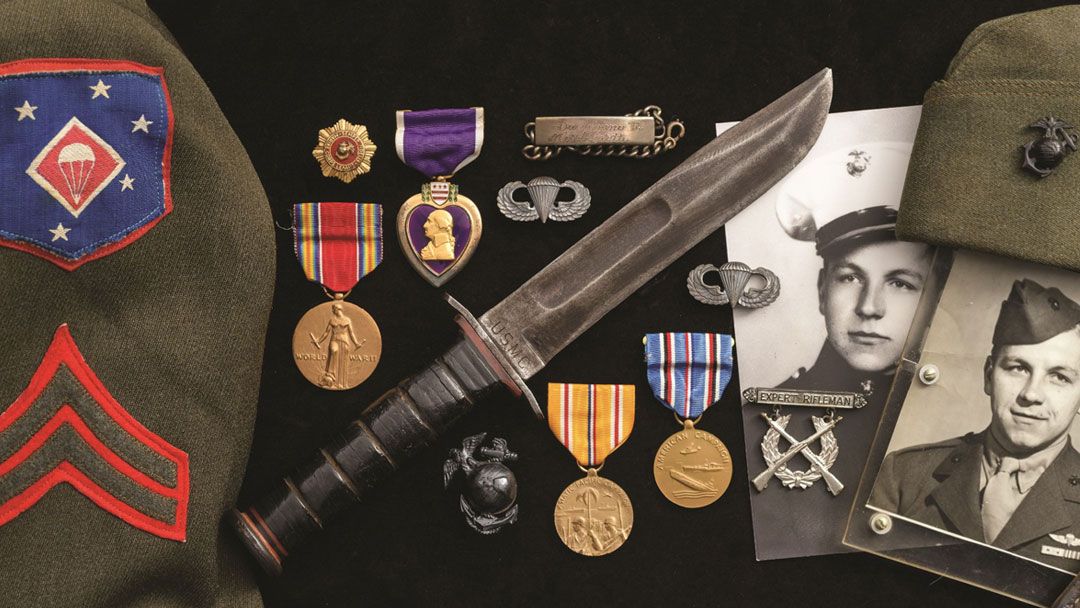 Corporal DuWayne R. Mittelsteadt, a trooper with G Company, 2nd Battalion, 1st Marine Parachute Regiment, who fell defending his country during the Battle of Iwo Jima.
"As we express our gratitude, we must never forget that the highest appreciation is not to utter words but to live by them."        – John F. Kennedy
Memorial Day 1968
In 1968, the passage of the Uniform Monday Holiday Act made the name Memorial Day official and moved the holiday from May 30 to the last Monday in May. President's Day, Labor Day, and Columbus Day were also permanently moved to Monday in order to provide long weekends for federal employees. This change did not sit well with some veterans' groups, who pushed for a return to the May 30th date General Logan had selected for Decoration Day a century before.
Some legislators fought to return the observance of Memorial Day to its original date. In 1974, Senator Strong Thurmond testified that "while the rationale behind such a law may have been admirable to provide a three-day holiday", the result diminished the intention of paying proper tribute to the servicemen and women who sacrificed everything in service to their country.
Memorial Day Tradition
Memorial Day isn't just another holiday, it's a tradition born from the wounds of a divided nation hoping to unify in remembrance of its honored dead. Many observe the holiday by visiting cemeteries and memorials, holding family gatherings, and attending parades that include military service members and veteran's groups. One of the most famous ceremonies is held at Arlington National Cemetery, where an American flag is placed on the grave of each fallen hero.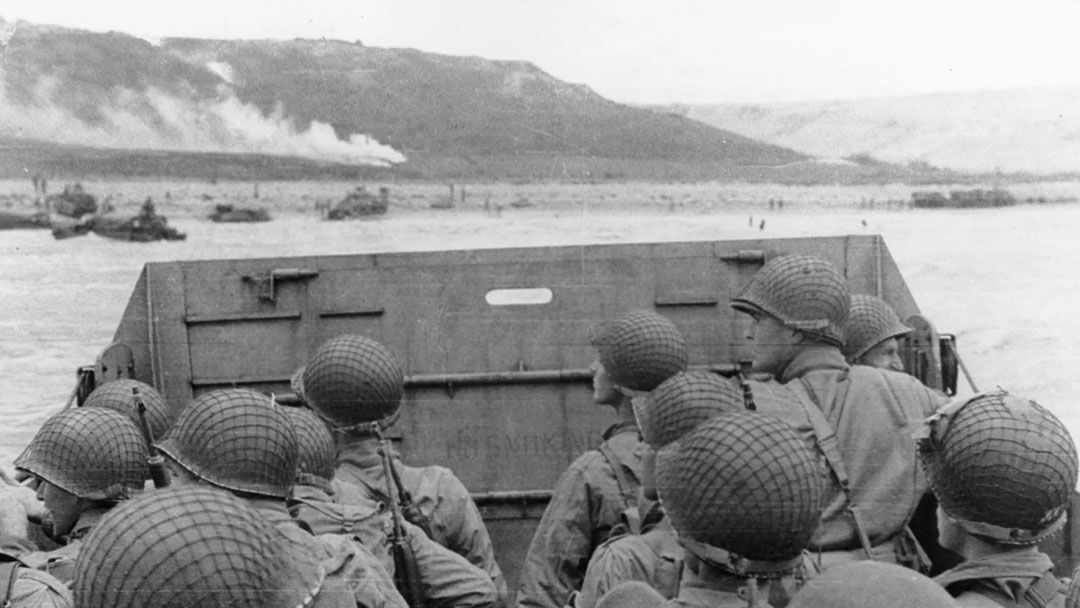 The D-Day invasion was the culmination of years of planning, a "Germany First" strategy to establish a solid second front in Europe that was made possible by the bravery of the Allied troops who landed on that fateful day in Normandy.
Though Memorial Day is set aside primarily to pay respect to those who fell on the battlefield, the holiday can also be a time to remember contributions by important U.S. soldiers. Brookhaven Veterans Association Commander Donald Farnam expressed that sentiment when reflecting on a ceremony honoring Major General Emory Upton. "Memorial Day is reserved for us to reflect on the contributions made by our military in past and current times. After all, their unselfish service to our nation holds the key to the freedoms we enjoy every day."
Fort Hill Cemetery and the gravesite of Major General Emory Upton, called 'The Father of the Modern Army', who is honored each Memorial Day.
Moment of Remembrance
In December of 2000, Congress passed the "National Moment of Remembrance Act," legally requiring Americans to pause on Memorial Day at 3 p.m. and reflect on those who gave the ultimate sacrifice serving our country. The legislation states, "A National Moment of Remembrance and other commemorative events are needed to reclaim Memorial Day as the sacred and noble event that the day is intended to be."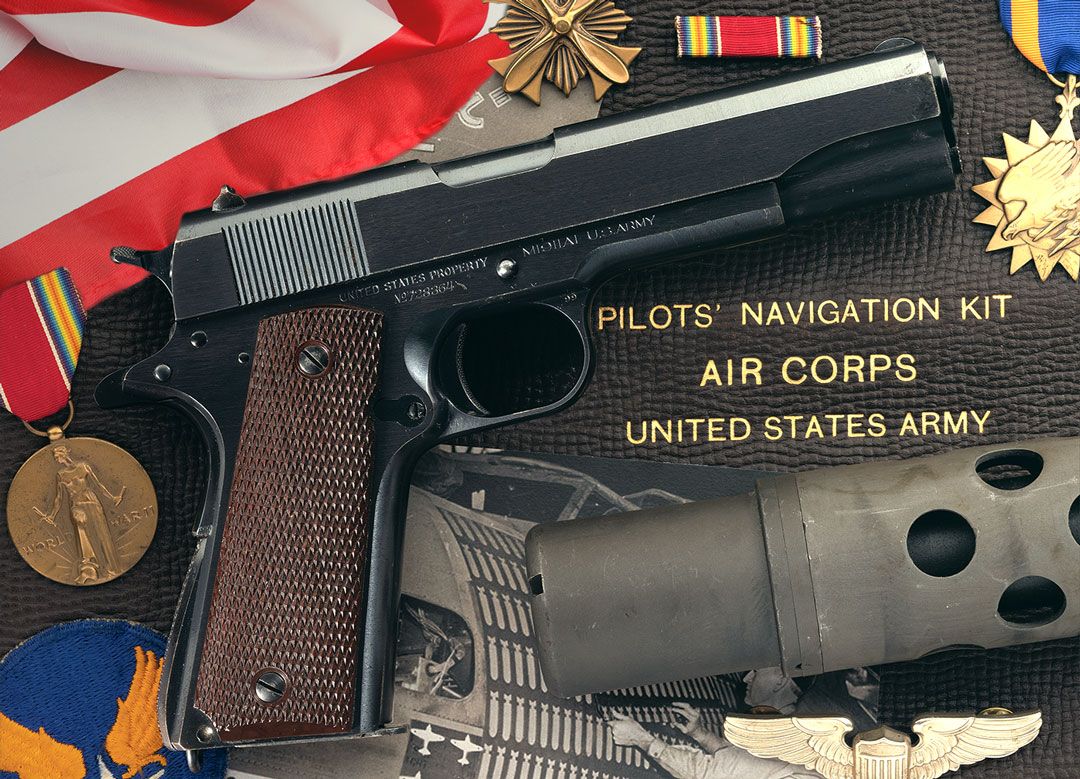 A 1941 production WW2 U.S. Colt Model 1911A1 carried by Col.-William-Patteson-Thorington, a bomber plot in the Pacific Theater.
At first, the quiet tone of remembrance might seem to contradict the images of lively cookouts and baseball games so often associated with Memorial Day Weekend, but the two sentiments don't have to be mutually exclusive. America's heroes fought so that we could enjoy the gift of freedom, and reflecting on their sacrifice, dedication, and principles is a small way to say thank you every year.
Remember and Honor
'History Lives Here' isn't just a slogan at Rock Island Auction Company, it's an appreciation for the items we curate and the immense responsibility of handling weapons and militaria associated with the heroes who helped defend our great nation and protect the free world. We believe in preserving history and entrusting the past to arms collectors who share that same reverence for the men and women in uniform.
To all the fallen husbands, wives, and brothers and sisters in uniform, to all the parents, spouses, and children who've lost a family member in service to their country – you are loved and remembered and will never be forgotten. This weekend, Rock Island Auction Company joins the nation in honoring the brave men and women who gave their lives to defend our freedom.
Rock Island Auction Company