In the wake of deadly mass shootings in Buffalo and Uvalde, Texas, Representative Chris Jacobs of New York, a soft-spoken congressman serving his first full term in the House, stunned fellow Republicans by embracing a federal assault weapons ban and limits on high-capacity magazines…
It took only seven days for political forces to catch up with him.
On Friday, facing intense backlash from party leaders, a potential primary from the state party chairman and a forceful dressing down from Donald Trump Jr., Mr. Jacobs announced that he would abandon his re-election campaign.
The episode, which played out as President Biden pleaded with lawmakers in Washington to pass a raft of new laws to address gun violence, may be a portent for proponents of gun control, who had welcomed Mr. Jacobs's evolution on the issue as a sign that the nation's latest mass tragedies might break a decades-old logjam in Washington.
It also serves as a crisp encapsulation of just how little deviation on gun policy Republican Party officials and activists are willing to tolerate from their lawmakers, despite broad support for gun safety measures by Americans.
Just last week, Mr. Jacobs, who is the scion of one of Buffalo's richest families and was endorsed by the National Rifle Association in 2020, had been an easy favorite to win re-election, even after a court-appointed mapmaker redrew his Western New York district to include some of the state's reddest rural counties, areas he does not currently represent.
But by Friday, after local gun rights groups had posted his office phone number on the internet and local party leaders had started pulling their support one by one, political analysts predicted he may well lose a primary challenge based solely on his embrace of firearm restrictions.
Read more at The New York Times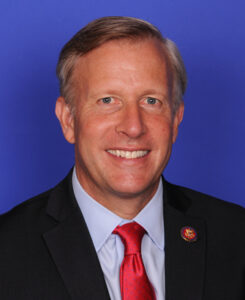 GOA