Located very close to lakes, stream and rivers, and in possession of some relic class fishing gear, fishing, in advance of going to work is a… thing. However, standing and fishing near deserted rural roadside, in today's society, is less than exciting.
My first line of defense against robbers, liars and thieves passing through Maine, has been my disheveled appearance, sweatsuit ensemble, and mass produced rod and reel. Unfortunately, criminals are so dumb and desparate these days, they might not recognize a guy with $10 in his wallet, or not care. Maine has constitutional carry, and so I do.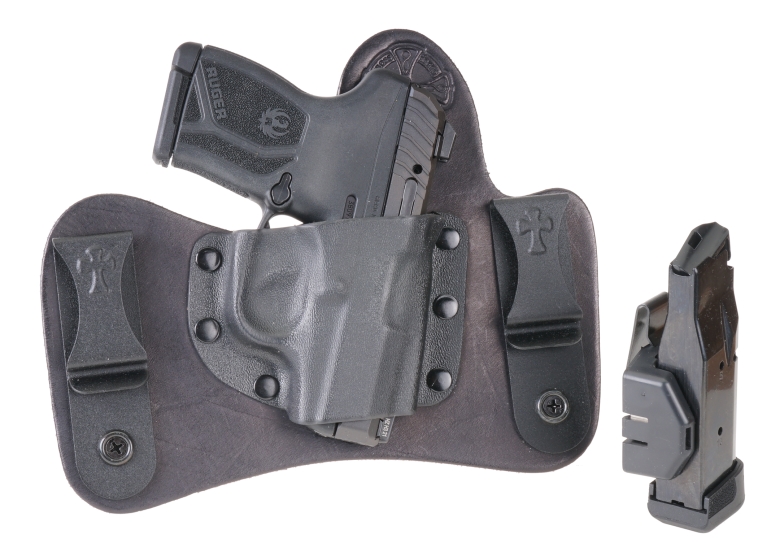 My backup CC is a Ruger 380 Max, carried in a Crossbreed SuperTuck® IWB Holster. A spare mag is carried in a N8 Tactical Magna-Clip, magnetic magazine carrier. I have had the holster for a long time and the carrier for a couple of weeks. The carrier secures a magazine with three neodymium grade magnets and a retaining wing on the left side.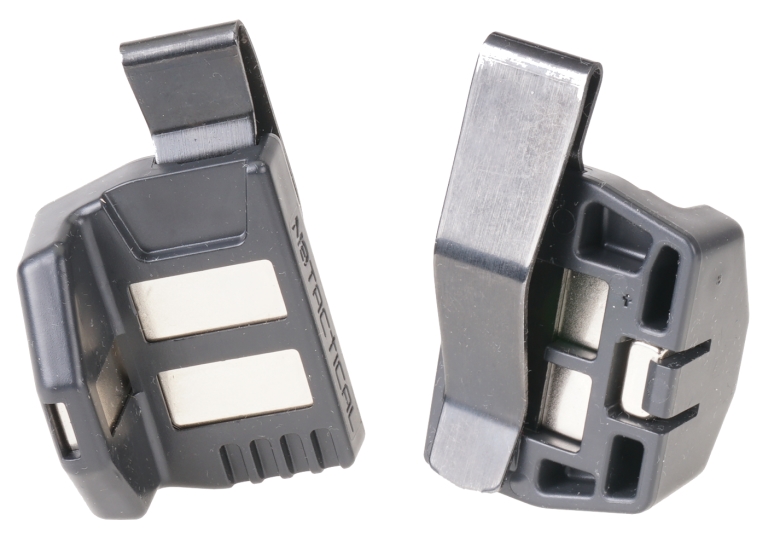 The manufacturer list compatibility with Glock Models 19, 17, 43, and 48, Springfield Hellcat, SIG Models P365 and P320, and Smith & Wesson Shield. As the carrier does not restrict height, width or thickness, it should work with just about any steel magazine.
With neodymium grade magnets stuck in a toolbox drawer that I cannot pry loose, my first concern was that I would not be able to pry a magazine loose when it was needed. Not the case as a magazine just slides down and off with moderate tug, but not by trying to pull it away laterally from the carrier.
Then I was concerned a magazine might be inadvertently knocked off the carrier. So I wore the carrier on my belt and clipped to a pocket for two weeks: in the shop, on the tractor, fishing, cutting up firewood with a chainsaw, driving the car, jogging on the treadmill, changing the car's oil, mowing the lawn. The magazine stayed put. As there are three magnets, all would need to be defeated before the magazine would come loose.
Interesting product with an MSRP of $29.95.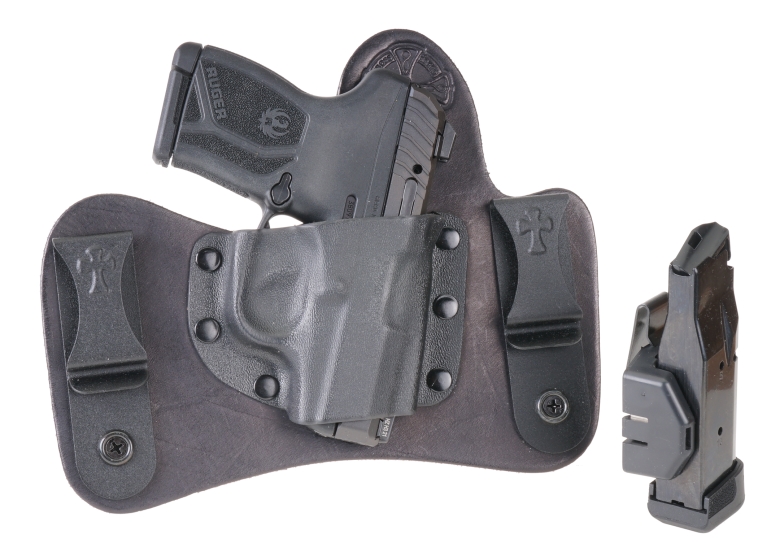 Real Guns