You've likely heard about the recent gun control legislation that was passed in Illinois on January 10, 2023. Dubbed the "Protect Illinois Communities Act" (also referred to by its bill name, HB 5855) the law covers a gaggle of policy points, but most importantly introduces Illinois as the ninth state to institute an "assault weapons" ban.
First off, let us mince no words. We at Rock Island Auction believe this legislation is unconstitutional and that it only serves to punish the law abiding citizens of the great state of Illinois.
We've been receiving a lot of questions lately about how this legislation will affect business here at RIAC. Simply put, it will affect our business the same way it will any FFL or firearms auction house. This law eliminates anyone's ability to sell the banned items to residents of the state of Illinois. Rock Island Auction Company is not uniquely affected in any way. Just like any other FFL or firearms auction house, we will continue to offer these items to buyers in other states who may legally own them.
What items are affected? The major items are listed below. To view the bill's full text, you may click here.
Bans the sale and possession of semi-auto, centerfire, magazine-fed rifles. Existing rifles may be kept if registered with the state during a set period.
Bans rifle magazines that hold more than 10 rounds (no grandfather clause).
Bans pistol magazines that hold more than 15 rounds (no grandfather clause).
Bans .50 BMG rifles and ammunition
Lengthens the state's "firearms restraining order" from 6 months to 1 year.
Restricts hunting for those under 21.
Passed in a lame duck session and in direct opposition to the recent Supreme Court rulings in Bruen, we look forward to the inevitable legal challenges this new law will face and to hosting our first auction in Texas in 2023.
Thank you for your continued support. We are looking forward to a tremendous 2023.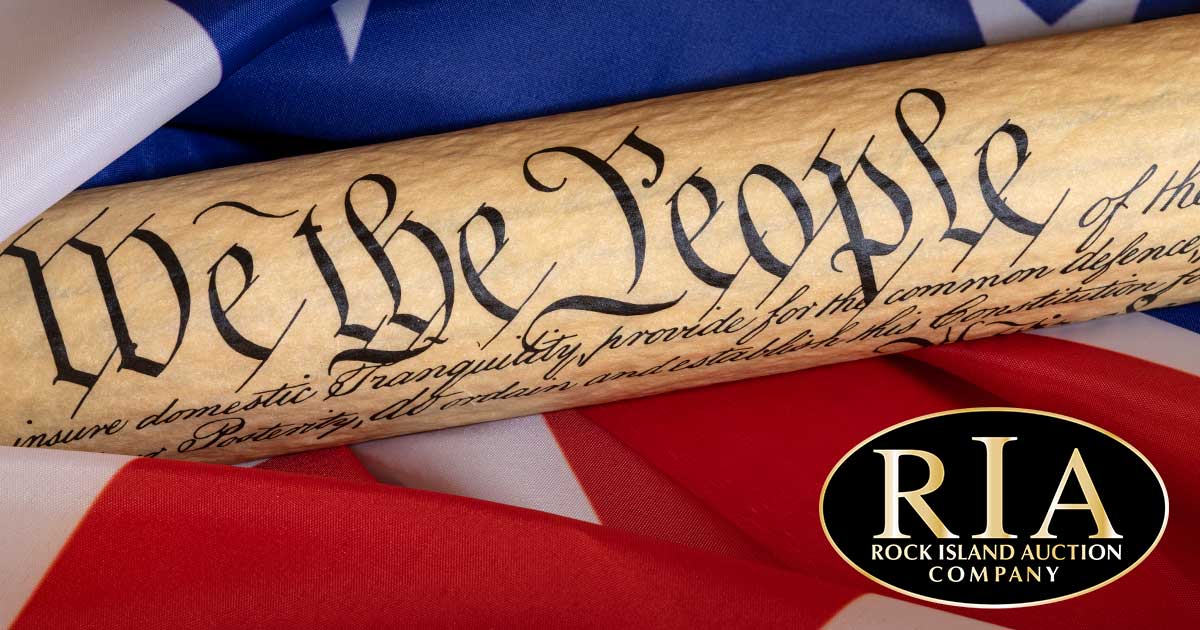 Rock Island Auction Company