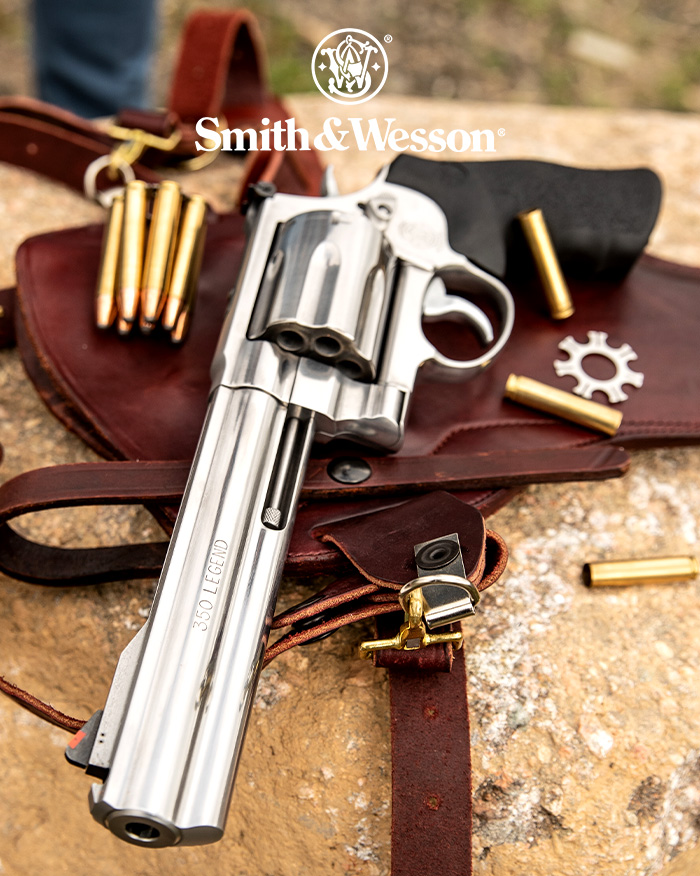 SPRINGFIELD, MA., (08/16/2022) – Smith & Wesson Brands, Inc. introduces the new Model 350, our first production revolver chambered in the powerful straight-walled 350 Legend caliber.
The Smith & Wesson Model 350 is an X-Frame size, double-action/single action revolver with an all stainless-steel construction.
Its design includes a 7.5" ported barrel, red ramp front sight & adjustable rear sight system, and dependable Hogue® rubber grip.
This revolver has a 7-round capacity and a cylinder that utilizes moon clips for loading and unloading. For those of you who like to hunt, or carry a large frame revolver in the woods, this is an exciting addition in the X-Frame offering from Smith & Wesson. "The 350 Legend is one of the flattest shooting straight-walled cartridges on the market today. It is great for medium-sized game and especially whitetail hunting. If you're looking for a hunting revolver, the Model 350 is it," said John Myles, Senior Manager of New Products.
Well known for building some of the most powerful revolvers of all time, Smith & Wesson is proud to bring you the Model 350, chambered in 350 Legend. The MSRP for this revolver is $1,599.00.
FEATURES
Model: 350
Chambered in 350 Legend.
Double Action/Single Action revolver.
7-Round Capacity.
Stainless Steel Frame, Fluted Cylinder and 7.5″ Ported Barrel.
Red Ramp Front Sight and Adjustable Rear Sight System.
Overall Length of 13.5″ and Weight of 71.5 oz.
Sku: 13331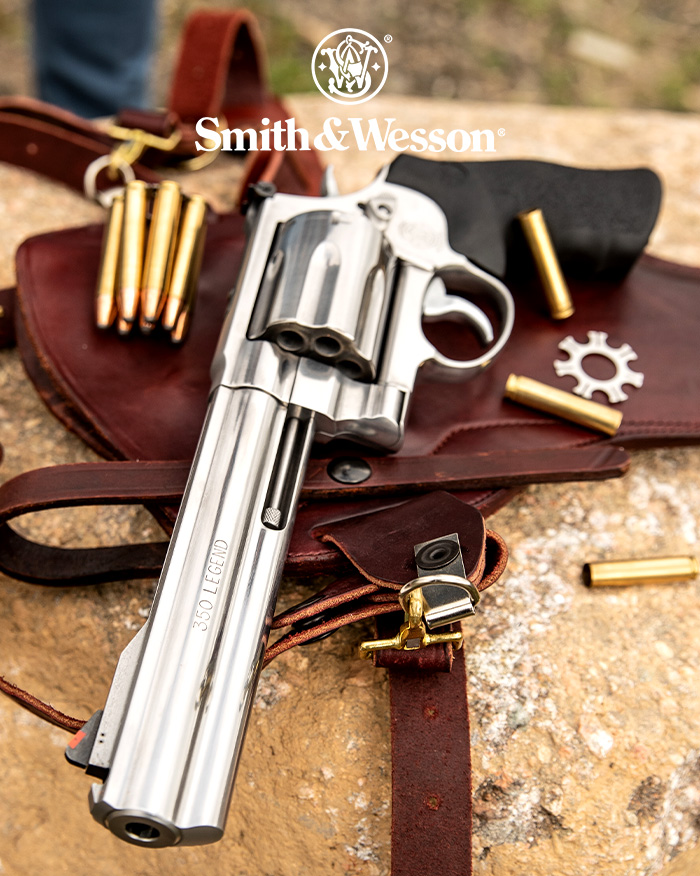 Real Guns