The state of New York on Monday asked an appeals court to allow a restrictive gun law to remain in effect as it appeals a decision by a federal judge that temporarily blocked parts of the measure.
"Today my office filed a motion to keep the entire Concealed Carry Improvement Act in effect and continue to protect communities as the appeals process moves forward. This common-sense gun control legislation is critical in our state's effort to reduce gun violence," New York Attorney General Letitia James, a Democrat, said in a statement.
The state has asked for an interim stay by the end of the day Tuesday because the temporary restraining order goes in to effect on Wednesday…
The state indicated in its filing that the plaintiffs are opposed to the state's action and do plan to file a response.
Erich Pratt, the senior vice president of Gun Owners of America, a group to which all six plaintiffs belong, rejected the state's move on Monday.
"Not surprisingly, the anti-gunners in New York appear hellbent on wasting taxpayer dollars to continue defending their patently unconstitutional gun control law. We will continue to fight back, until those in Albany recognize that their citizens' rights shall not be infringed," Pratt said.
On Thursday, a federal judge temporarily blocked enforcement of parts of the gun law that was enacted in the wake of a Supreme Court decision earlier this summer striking down certain protections. Democratic Gov. Kathy Hochul said her office was working with James to discuss an appeal following last week's decision…
Read more at CNN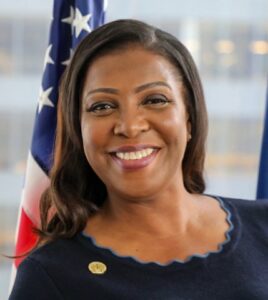 GOA