I am delighted to announce the appointment of August Shettler to the role of Ohio State Director for Gun Owners of America.
August is currently serving as GOA's Michigan Director and will be ramping up operations in the Buckeye State.
August joined GOA in early 2022 but has been involved politically since he attended Wayne State University and served as the President of the WSU College Republicans. He also interned for District Representative Mary Whiteford.
August graduated from Wayne State in 2021 with a BA in Political Science and currently resides in West Michigan.
I asked August for his vision for Ohio and here is what he has to say:
I would like to keep Ohio one of the top Second Amendment friendly states in America and will work tirelessly to make sure our God-given rights are protected for all Buckeyes.
I have complete confidence in August and ask that you give him your full support.
Stay tuned for forthcoming updates from Ohio as the legislative session in Columbus gets underway.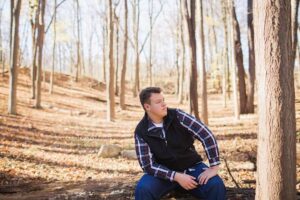 GOA