GOA to Train Oklahoma Teachers
Dear friend,
Sadly, gun owners are reminded by tragedies like that in Uvalde that cowards will seek out and attack some of our most cherished; our students and teachers.
Even worse, law enforcement stood by while the coward carried out his evil deeds.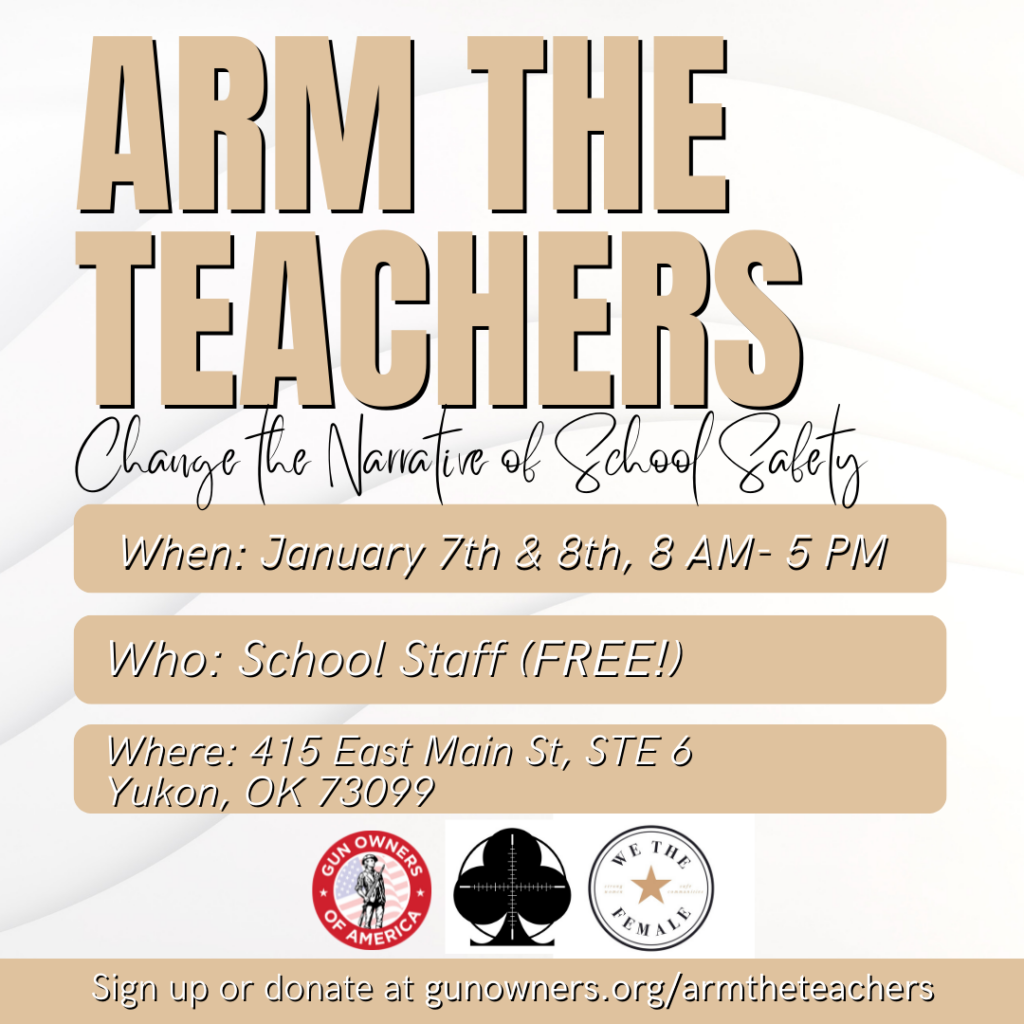 It's time for that to end. It's time to change the narrative on school safety.
It's not enough to just talk about arming teachers and school staff. It's time to do it, and GOA is stepping up to the plate.
For the first time in our history, GOA staff — with the help of our partners — will be providing hands-on firearm training to school staff in Oklahoma, so they can legally carry firearms in the classroom and be the first line of defense for their students.
Even better, this training will be at no cost to the teachers and staff.
GOA is proud to partner with We the Female and State Representative Jay Steagall of Cloverleaf Precision to provide the firearm instruction.
We the Female seeks to inspire women to embrace and defend their inalienable rights to life, liberty and the pursuit of happiness through self-defense training and security education.
Steagall is a strong advocate of the right to keep and bear arms, authoring stout pro-gun legislation like Oklahoma's Anti-Red Flag law, in addition to being a firearms instructor and owner of Cloverleaf Precision.
The training will be on January 7th and 8th and will take place at Cloverleaf Precision, LLC 415 East Main Street, Suite 6 Yukon, OK 73099. If you are a teacher or school staff member eligible to carry in school and in need of this training, please click here to sign up. You can learn more about the class here.
Classroom space is limited, so please sign up right away. Upon signing up, you will be contacted with more information on the training.
Again, GOA and our partners are providing this training at no cost to the teachers and school staff.
We are changing the narrative on school safety.
Will you join us and make a tax-deductible donation to We the Female? This will ensure the teachers and staff receive the high-quality firearms training they need to protect their students.
There will be more to come on this event, so please stay tuned!
In liberty,
Jordan Stein
Regional Director
Gun Owners of America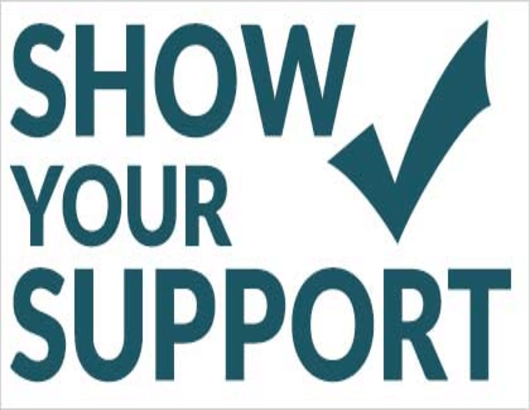 GOA