Urge Senator Baker to Kill Anti-Gun Bills in the Senate Judiciary Committee
As of today, the 2023-2024 Pennsylvania Legislative Session has begun. Already, GOA is tracking over 40 pieces of gun-related legislation and most of these are gun control bills filed by Philadelphia and Pittsburgh anti-gun Democrats.
What makes matters concerning is that the House will soon be in control of the Democrats, led by Representative Joanna McClinton (D-191). McClinton will attempt to run a slate of draconian gun control bills such as Red Flag Gun Confiscation Orders, semi-automatic weapons bans, mandatory licensing, and universal background check registration schemes (just to name a few).
And with Josh Shapiro as our new Governor, it's a guarantee that these bills will get signed into law if they also pass the Senate.
The silver lining in this cloud is that the PA Senate is still in Republican control. The firewall will be Senator Lisa Baker (R-20) who chairs the crucial Senate Judiciary Committee where virtually all these bills would land.
As a constituent of Senator Baker's, I need your help to ensure that she holds the line and kills all gun control bills referred to her committee.
Don't be fooled. The pressure will be enormous on Senator Baker to report "reasonable gun control" or "commonsense gun safety measures" from the Senate Judiciary Committee. That's why she needs to hear from you right away.
The good news is that Senator Baker's performance has improved. She supported Constitutional Carry in the Senate Judiciary Committee last session. This was the bill that ended up on Governor Wolf's desk (SB 565). We need to encourage her to keep up the good work and to block gun control in the newly minted session.
So, please send a message to Senator Baker (by using the form above) to "hold the line." Urge her to stop all gun control bills in the Senate Judiciary Committee.
The above alert is only intended for constituents of PA Senate District 20. If you live outside of that district, you will not be able to send a message.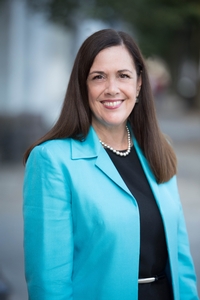 GOA