PERMITLESS CONCEALED-ONLY CARRY PASSES FLORIDA LEGISLATURE!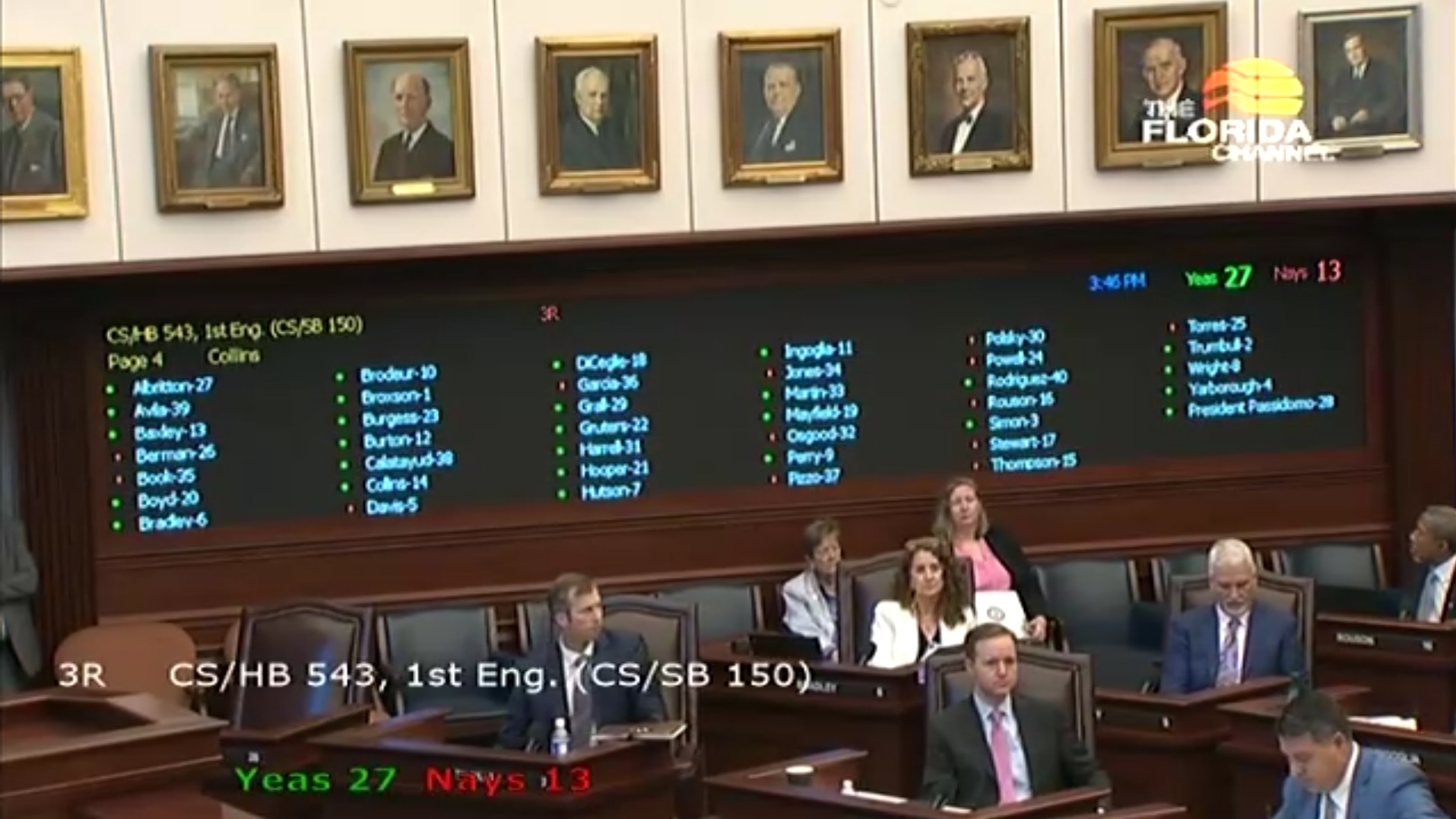 Permitless Concealed-Only Carry Headed To Governor Ron DeSantis' Desk!
Good news! Permitless Concealed-Only Carry is on its way to Governor Ron DeSantis! The Florida State Senate passed their version of the bill, CS/HB-543 (CS/SB-150). Last week, the State House passed their version, HB-543.
This is good news. Yes, I know we all want real Constitutional Carry. And we're not giving up on that fight, because I know you're not giving up either. But in the end, while this isn't the large leap we were promised, it is still a step in the right direction.
Let's break down why this is a huge win. For years, Republicans refused to even bring up the idea of any pro-gun legislation that would repeal any restriction on carrying a firearm. They've been against Open Carry, Campus Carry, and Permitless Carry.
Due to the hard work of Gun Owners of America and more importantly, YOU, we went from RINOs not even hearing any pro-gun legislation to getting this passed. It took years of hard work, but it is paying off.
We've put enough pressure on the Republican Establishment and we've gotten a major win across the finish line. As soon as Governor DeSantis signs this into law, starting July 1, Floridians will no longer need a government permission slip to carry a firearm.
Let that sink in.
Anti-gun RINO Wilton Simpson, the previous Senate President who blocked Permitless Carry, will now be grumbling because he's in charge of the FL Dept. of Agriculture & Consumer Services — the agency that issues carry permits — and he'll have no way to control who can and can't carry a firearm. He was one of the champions of the Parkland Gun Control bill. Now, he can't push gun control by slow rolling the issuance of permits, which is something that the former office holder, Democrat Nikki Fried, also did.
No longer are we beholden to the government to protect ourselves.
Again, this isn't everything that we have pushed for, but it is still a step in the right direction. Having the ability to have at least one method of carrying without the requirement of having a government issue permission slip is a good thing.
But this doesn't mean that Gun Owners of America will just "take the win" as Rep. Chuck Brannan told gun owners earlier this session. We're still going to push for Open Carry, Campus Carry, repealing Red Flag Laws, and repealing Gun Free Zones.
So, let's keep up the good fight and make sure to keep the pressure on our legislators in Tallahassee. The next session is right around the corner and getting Permitless Concealed-Only Carry is just the first battle in the war to restore our Second Amendment rights in the "gunshine state."
In Liberty,
Luis Valdes
Florida State Director
Gun Owners of America
P.S. Please share this alert to every Florida Patriot that you know and donate to Gun Owners of America. Also, don't forget to call Gov. DeSantis (850-717-9337 & 850-488-7146) and thank him for supporting Permitless Carry and Open Carry.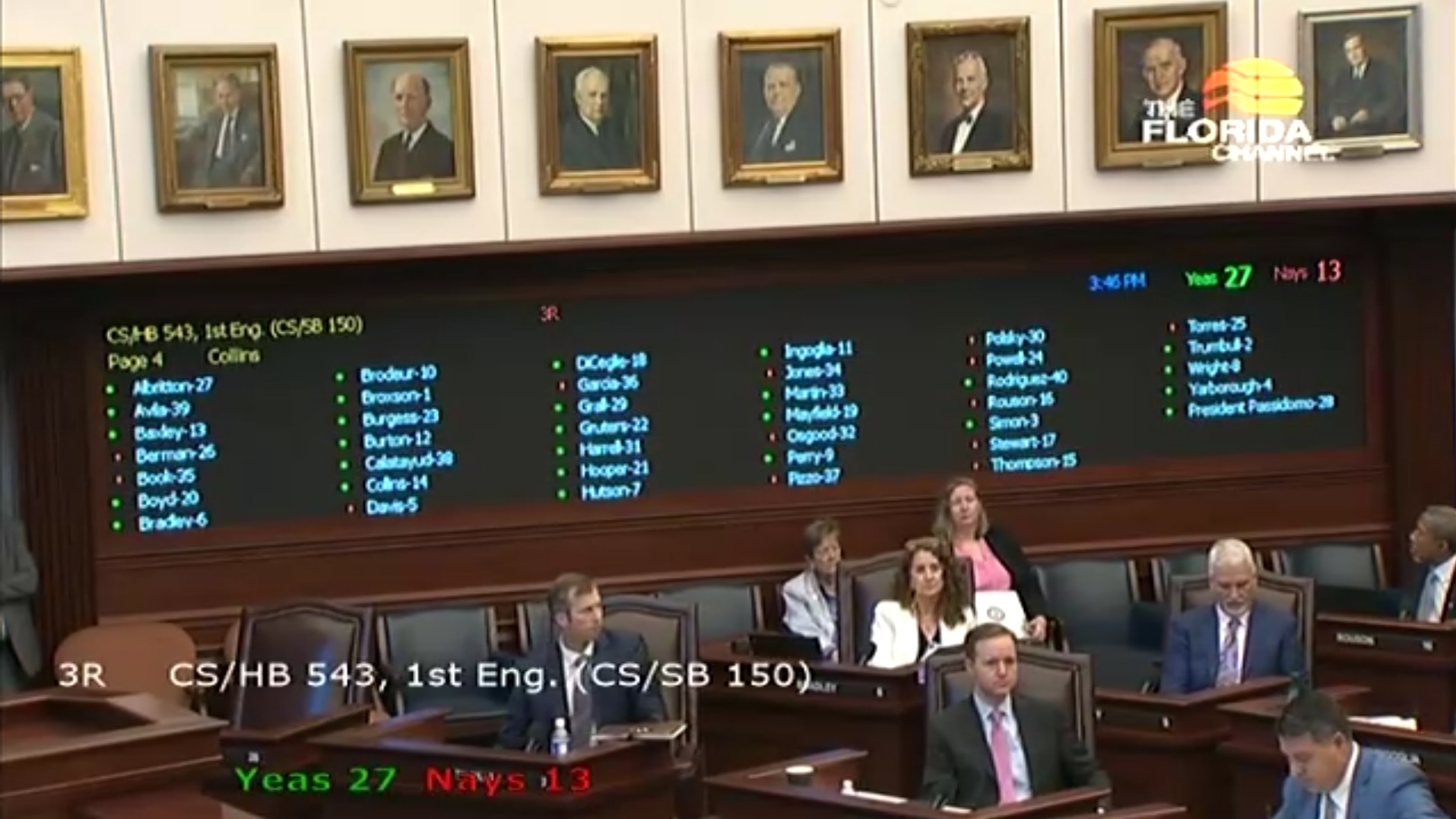 GOA