"If it weren't for the last minute, nothing would get done…"
"Why put off until tomorrow what you can forget about forever…"
We get it, procrastination is easy, and sending RIAC your guns for consignment is not always at the top of your to-do list until the consignment deadline is staring you in the face. However, the benefits of getting something done now are too great to ignore, because now is a great time to sell a firearm.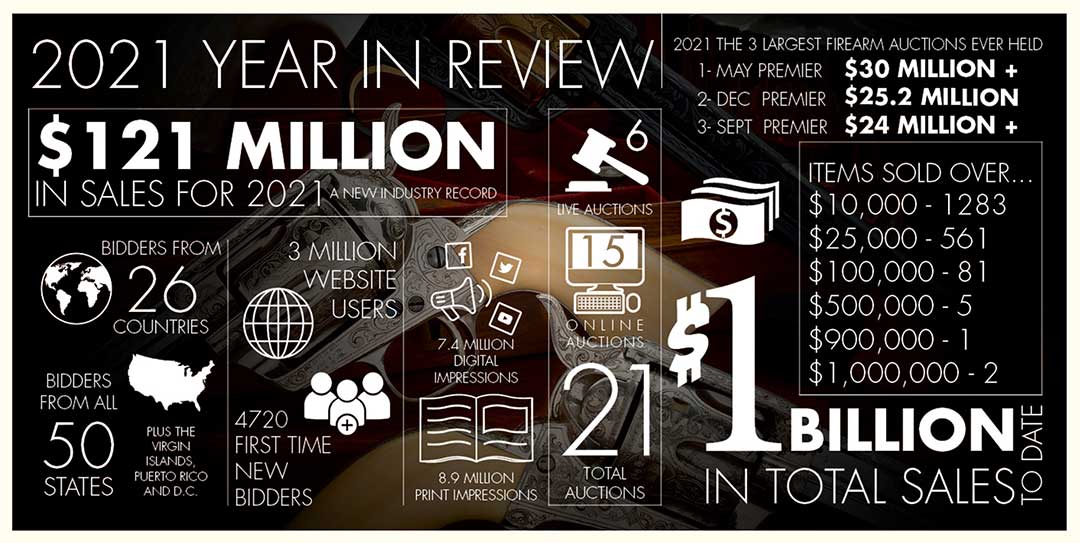 The fine arms market is booming right now, and consigning with the world's number one auction house, Rock Island Auction Company, gets you the most cash for your guns.
Consign Guns Early: Nothing to Lose and Everything to Gain
There are many benefits to consigning your guns early in the timeline for our next available auction and no downsides other than taking away a good reason to procrastinate on another project. Here are some of the greatest advantages to consigning early when you are ready to sell your gun or gun collection, and how RIAC can help you with whatever is holding you back.
Take Advantage of the Marketing
We do not charge any additional marketing fees, so why not take advantage of the entire marketing cycle? Rock Island Auction's Advertising Department is always putting together ads many months in advance of the auction, usually before our consignment deadline, but we cannot advertise what we don't have.
This creates an opportunity for those who have decided to sell their gun and consigned with Rock Island Auction much earlier than the deadline, allowing those items to be placed into highly sought-after ad space. Additionally, our Premier Auction Photo Preview is typically uploaded to our website immediately following the end of the previous Premier Auction, again this is often long before the consignment deadline.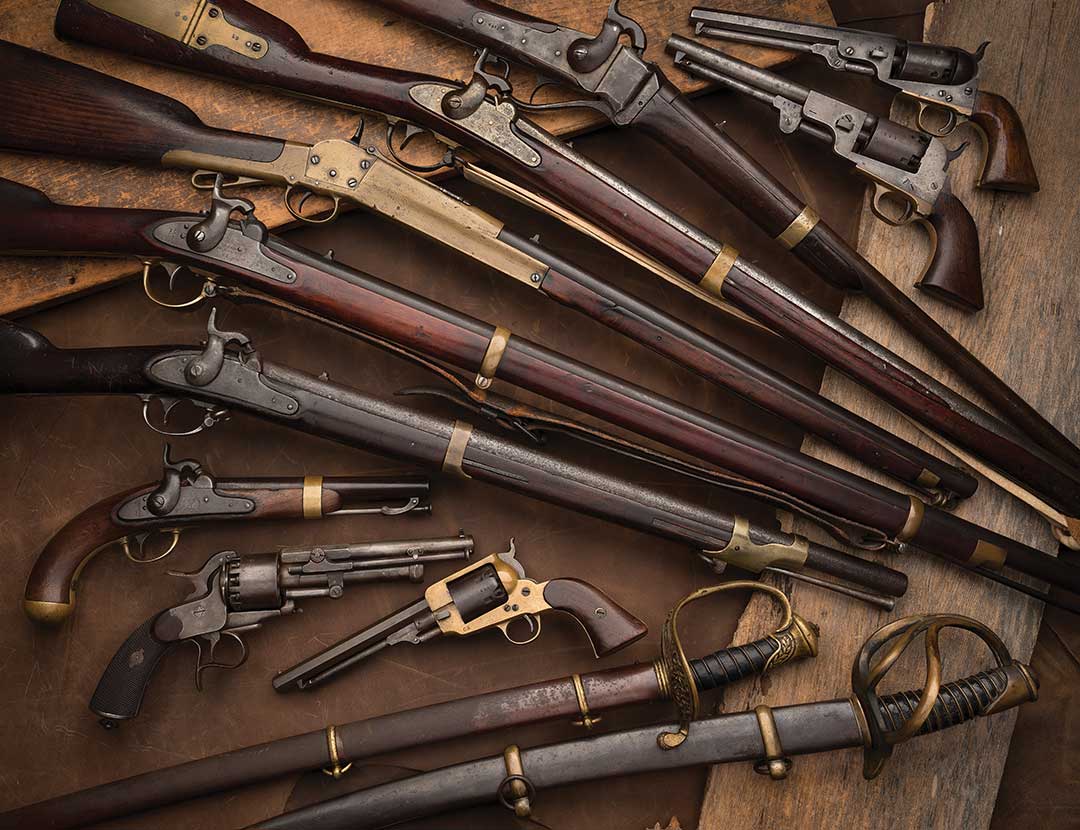 This is a great opportunity to have your guns viewable to those who are still perusing our website for items they won, prices different guns sold for, and also those who are browsing for upcoming guns and militaria that would look great in their display cabinet or safe. Our website www.rockislandauction.com has over half a million visits per month, Rock Island Auction's social media pages receive tens of thousands of additional weekly views, and RIAC's weekly newsletter has tens of thousands of subscribers, so getting an item highlighted in the Photo Preview from the first day of the marketing cycle exposes your gun to hundreds of thousands more potential bidders.
Take your Items on the Road
RIAC displays our consignors' guns at dozens of different gun shows and industry trade shows throughout the year. This is a great way to get these items in front of tens of thousands of potential new bidders as well as those buyers who are not able to make the trip to our facility for preview. Once again, many times these shows take place before the consignment deadline and getting your firearms to us in advance allows Rock Island Auction to consider them for these displays and helps sell your gun for the highest price point.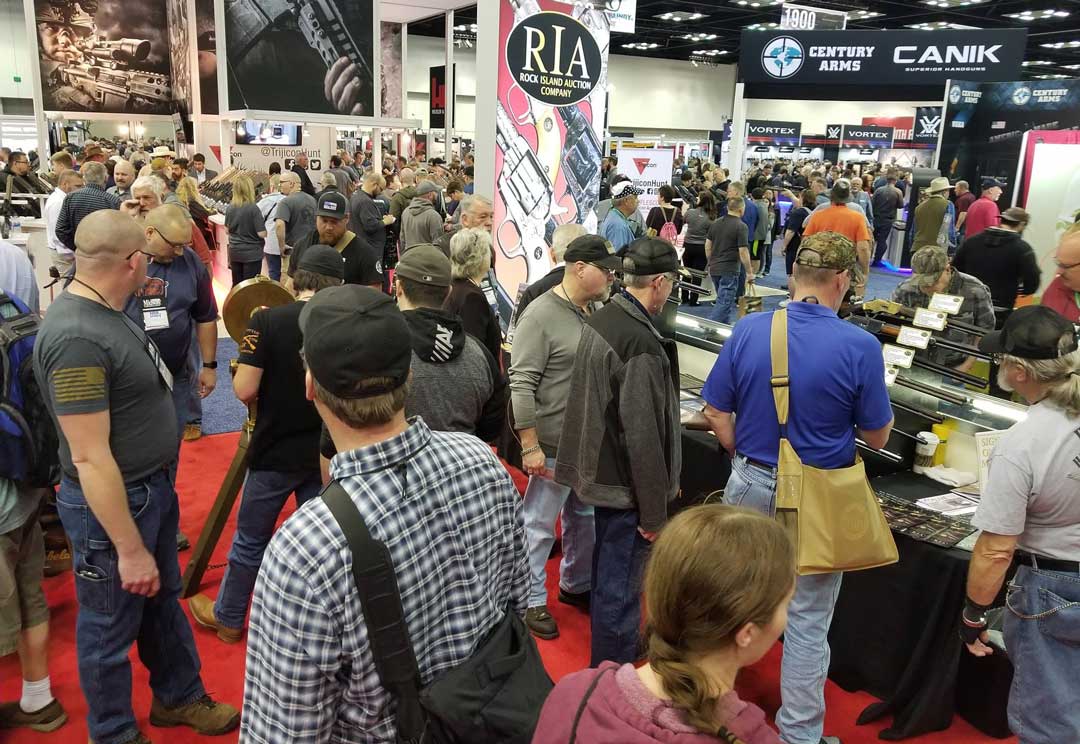 Rock Island Auction Company displays guns at dozens of annual gun shows, including the widely attended NRA Annual Meeting & Exhibits.
First Come, First Served
RIAC sold 45,000+ firearms last year, so the likelihood of having more than one gun of a particular model consigned to an auction is often high, even for particularly rare guns and militaria. Our large client base allows us to market a higher number of a specific item than what would typically be reasonable with other venues and we have a proven record of getting the most money for your guns, but there comes a point when it makes sense to space the rare items out so they aren't competing with one another. We build each auction carefully, and the earlier a gun is received the sooner it can be placed into an upcoming auction.
Don't get Lost in the Fray
It never fails; hundreds of potential consignors will decide to sell their gun at the last minute and rush to contact us in the weeks leading up to the consignment deadline in a frantic effort to get their items into the next auction. This can significantly increase the demands of our pickup crews and production team.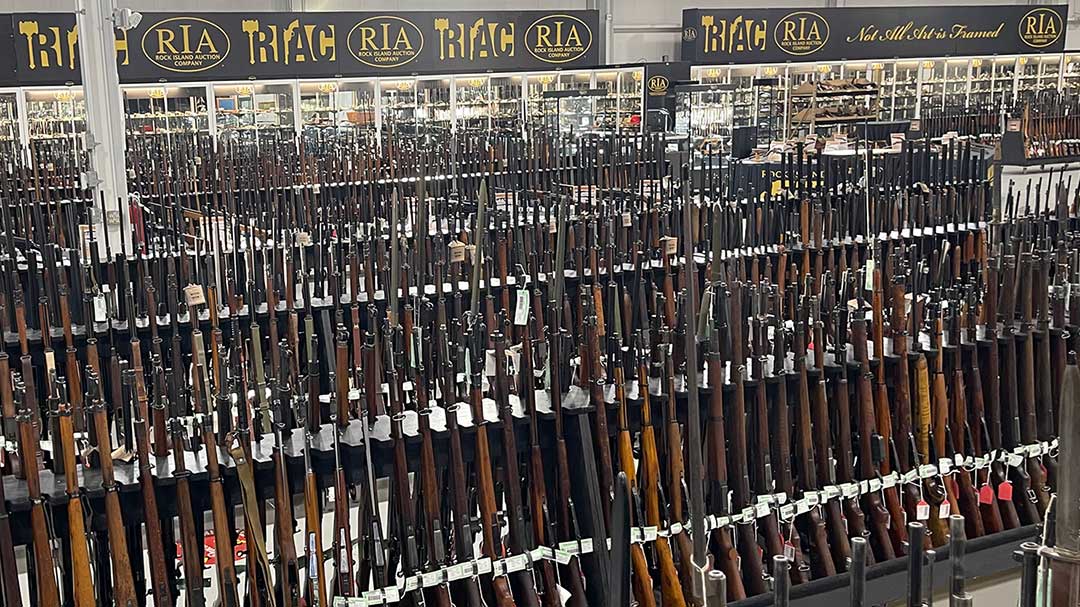 While Rock Island Auction Company employs the best team in the business, we often receive a large influx of guns as each consignment deadline draws near. This can lead to some of the late-arriving guns being delayed to a future auction so they receive proper marketing and exposure. If your items are in our facility before this rush, they have ample time to be considered for the first available auction AND receive the marketing they deserve.
The Time is Now
Unless you are new to the firearms market or have been living in a bunker, you know that gun prices are rising and we're currently experiencing the hottest firearms market this country has ever seen. Saying this is the perfect time to sell your gun is an understatement. With millions of brand new gun owners in the last two years, empty gun store shelves, billions of dollars pumped into the economy, and seemingly uncertain times have all led to a significant increase in bidders and realized prices for Rock Island Auction Company. How long this blazing hot market is going to last is anyone's guess, so why not take advantage of the current surge right now?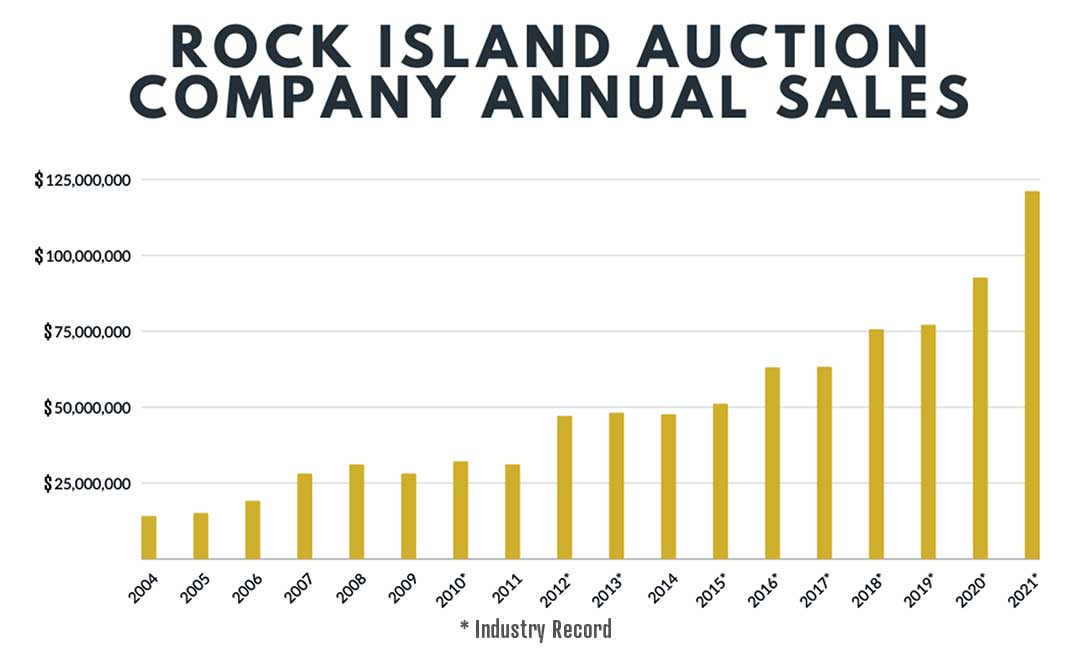 2021 was a milestone year in the collector firearms industry. That momentum continues in 2022, with new collectors and investment buyers tuning into the fine arms market every day.
What is Slowing you Down?
When interacting with the tens of thousands of potential consignors we have served over the years, we often hear the same reasons that people put off the seemingly difficult task of getting your guns ready for auction. We understand that dealing with the emotional attachment to you or your loved ones' firearms collection can be stressful, and Rock Island Auction Company takes great care to make the entire consignment and shipping process easy and hassle-free.
With Rock Island Auction Company, your gun collection will be treated with the respect it deserves. We believe in preserving history and entrusting your fine arms to the next generation of collectors. Our marketing outreach targets hundreds of thousands of gun enthusiasts who share that same passion for tradition and reverence for arms collecting.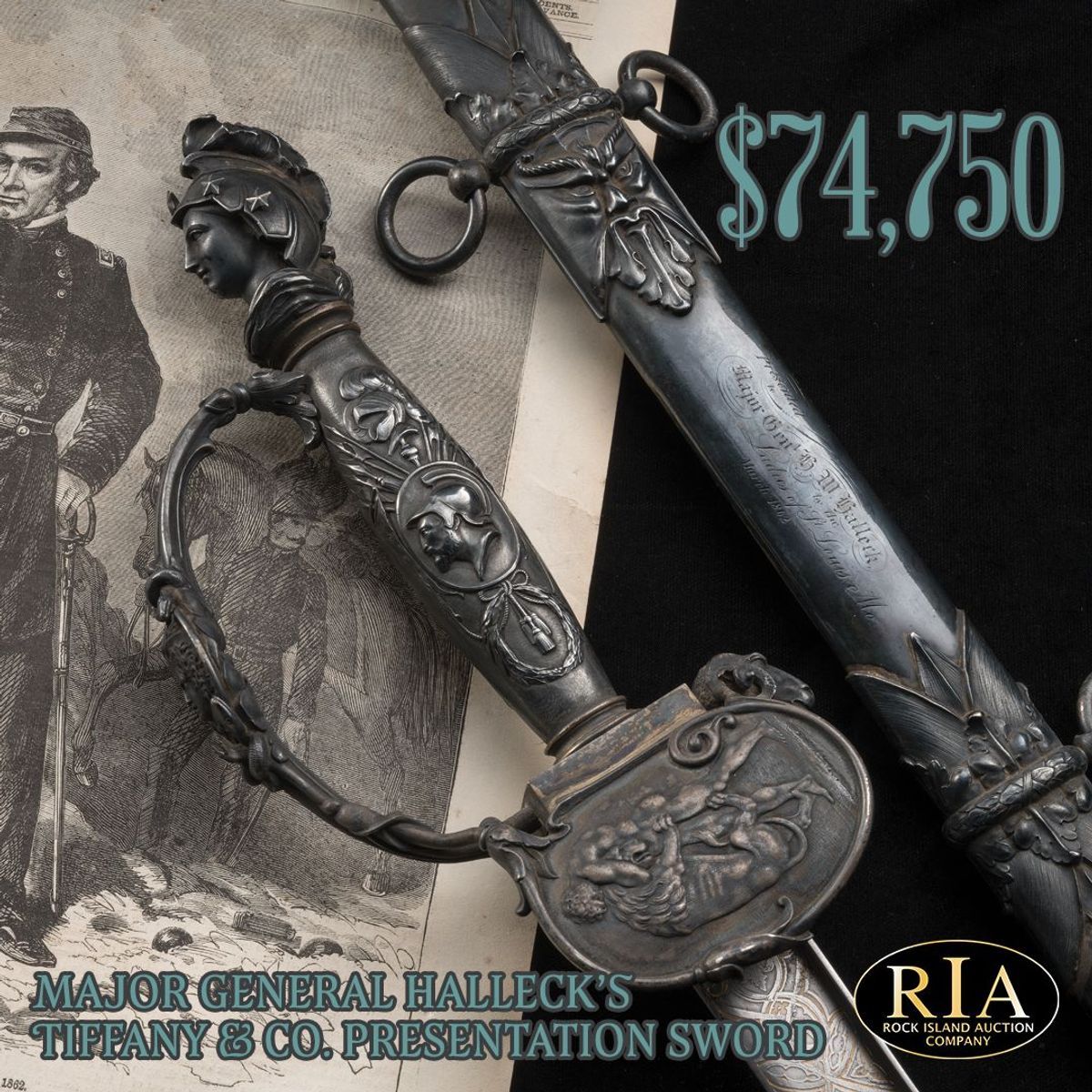 Tiffany & Co. Civil War Officer's Sword, a forgotten family heirloom that went on to realize a staggering $74,750 with Rock Island Auction Company.
Firearms Appraisal – If you aren't certain how much your items are worth and would like to know this before moving forward to sell your gun, we can provide you pre-auction estimates or a general idea of overall auction value from photos or detailed inventory lists. While the true gun value of any firearm is always tentative pending a physical inspection, our expert appraisals provide an unmatched industry insight of what you might receive from the auction proceeds. This information can help determine which firearms you may want to consign if you are not looking to part with the entire gun collection.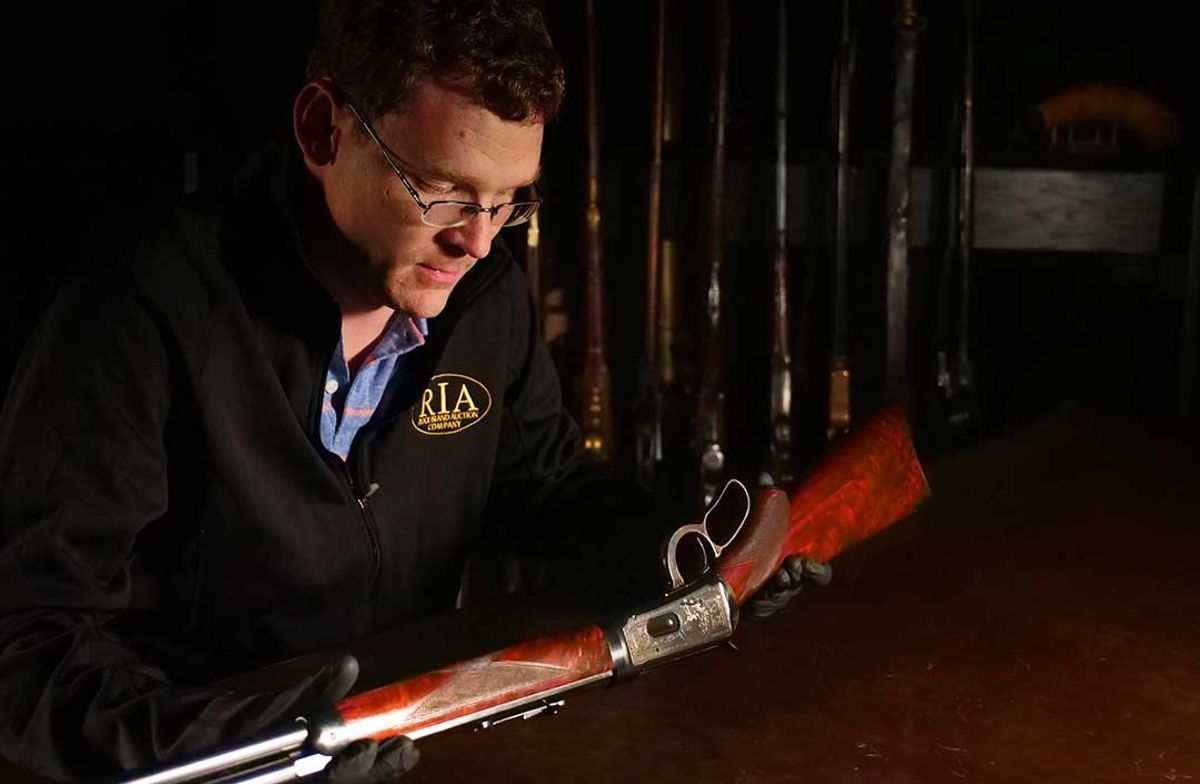 Keep in mind you do not need to have an appraisal done before moving forward. We can work with almost every gun or gun collection when it comes time to sell your gun. If you need a gun appraisal done as part of an estate, we can provide you with the pre-auction estimates after a physical inspection that can often be used in the settlement of the estate.
Inventory – Just as we do not require an appraisal to move forward, you don't need to send us an inventory list if you don't already have one or can't easily create one. If you have a larger gun collection that will require a pickup (typically 20 or more items) our drivers will create an inventory at the pickup that includes the make, model, serial number, and any pertinent notes for each firearm and provide you with a copy. Once the guns are received back at our facility, Rock Island Auction's team will verify the inventory and provide you with a matching inventory list that has been entered into our database.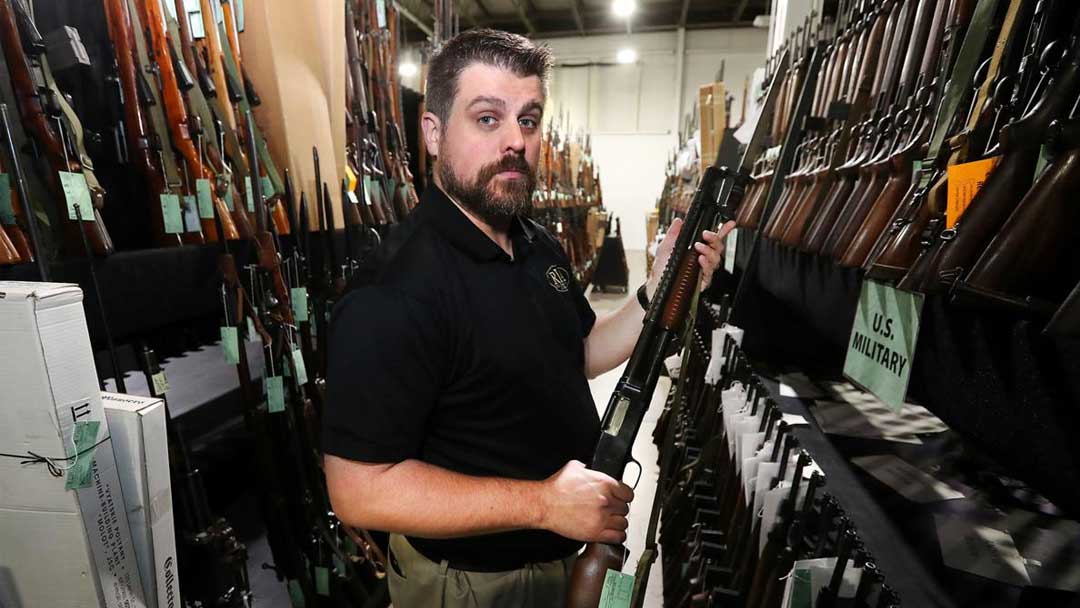 Transportation – Rock Island Auction Company has a team of DOT-certified drivers that travel all over the country picking up our consignor's guns. We bring all of the necessary packing materials to safely pack and transport your gun collection back to our facility and your items are insured the entire time they are in our possession. You are not required to do anything to prepare your firearms for the pickup other than designating to our drivers which items you would like to send to our facility; they will do the rest.
What are you waiting for?
Now is a great time to sell your gun, and if you'd like to move forward with Rock Island Auction Company or have any questions on the consignment process or the various types of gun auctions we host, please contact our Acquisitions Department by email at guns@rockislandauction.com or 800-238-8022. If you have an inventory or photos of your items that you would like to provide, they can be sent through our Consignment Page.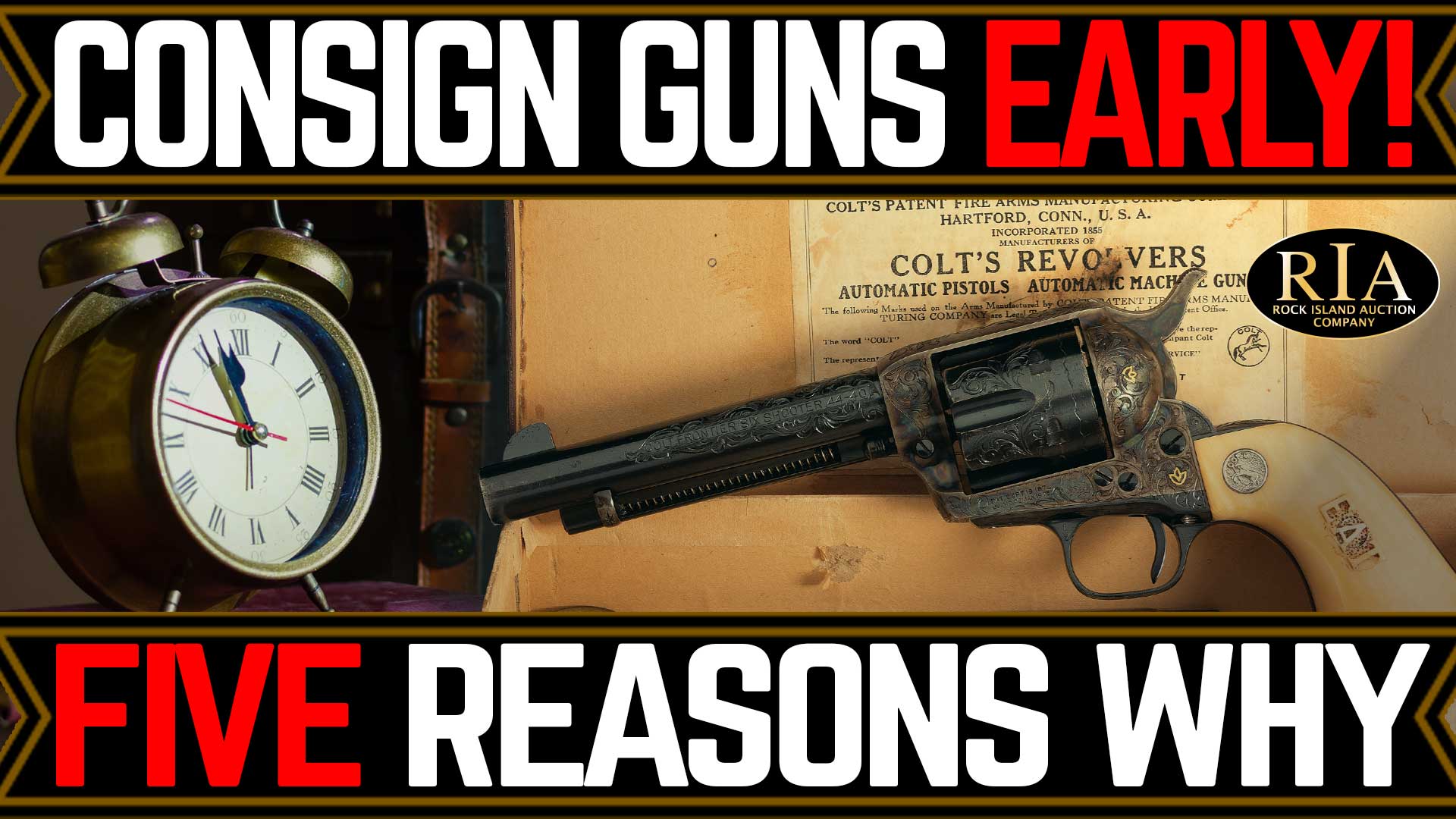 Rock Island Auction Company