For the discriminating hunters and shooters who demand quality workmanship, Rock Island Auction Company offers some of the finest shotguns and sporting rifles from every era. Though vintage favorites like Parker Bros and L.C. Smith often steal the show, a wealth of modern classics in the making also deserve the spotlight this fall.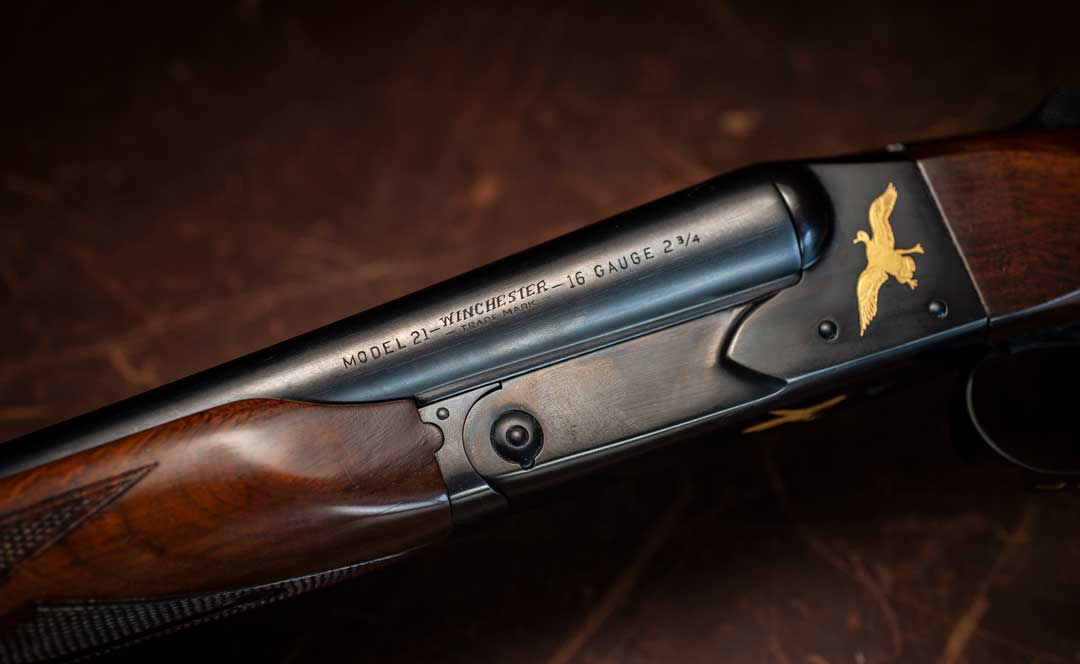 An engraved and gold inlaid Winchester 16 gauge Model 21 double barrel shotgun with a Winchester leather-bound takedown case and a matching numbered set of 28 inch barrels, one of many treasures offered this October.
For the modern sportsman, precision, durability, and ease of handling are essential qualities in any range gun or field gun. For those looking for an elegant sporting arm that doesn't sacrifice performance, some of the finest contemporary brands offer a handsome balance of innovation and artistry. Just a few highlights from October 4 – 7 Sporting & Collector Auction are featured below.
Blaser Jagdwaffen GmbH
Founded in 1957 by Horst Blaser, this German firearms maker first established itself with drilling combination guns, or "forester's guns." In 1993, Blazer developed an impressive breakthrough in rifle design with its straight-pull bolt system that took the European market by storm.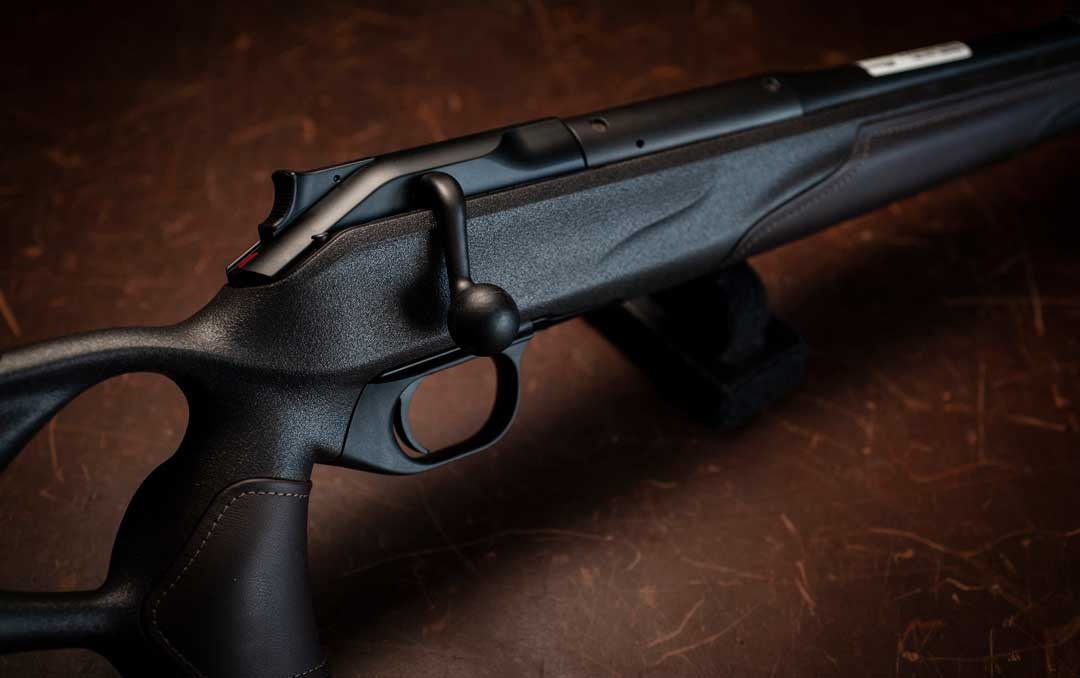 An engraved Blaser Model R93 bolt action rifle in .375 H&H Magnum. With a quick change of the barrel, magazine, and bolt head, Blaser's R93 series can swap calibers in minutes.
Unlike conventional turn-bolt rifles such as the Remington Model 700 or Winchester Model 70, Blaser rifles like the Model R93 instead employ a non-rotating straight-pull system. Under this design, the action only requires a backward pull on the bolt handle to unlock the bolt from the barrel. For the modern sportsman open to new innovations, the Blaser straight-pull action is smooth, simple, and allows for rapid follow-up shots.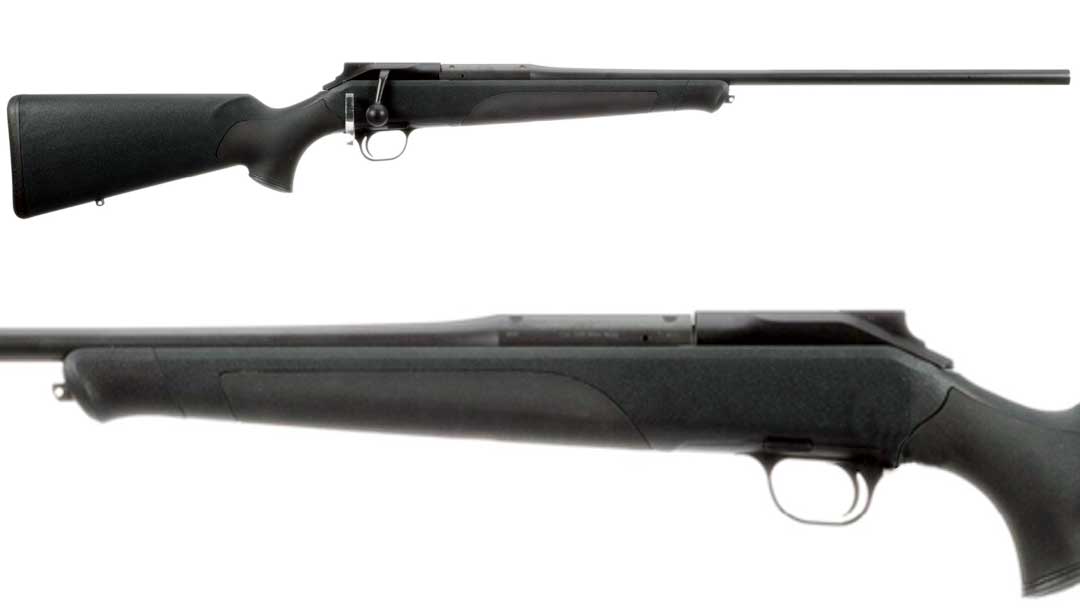 The Model R8 straight-pull bolt is regarded by many Blazer fans as one of the most reliable rifle actions available.
Blaser rifles like the Model R8 have forged a reputation as accurate, lightweight, modular longarms with a build quality to compete with their higher-priced European competitors. In addition, Blaser produces a range of excellence shotguns, single-shot rifles, and combination guns like the Blaser D99 and BD14.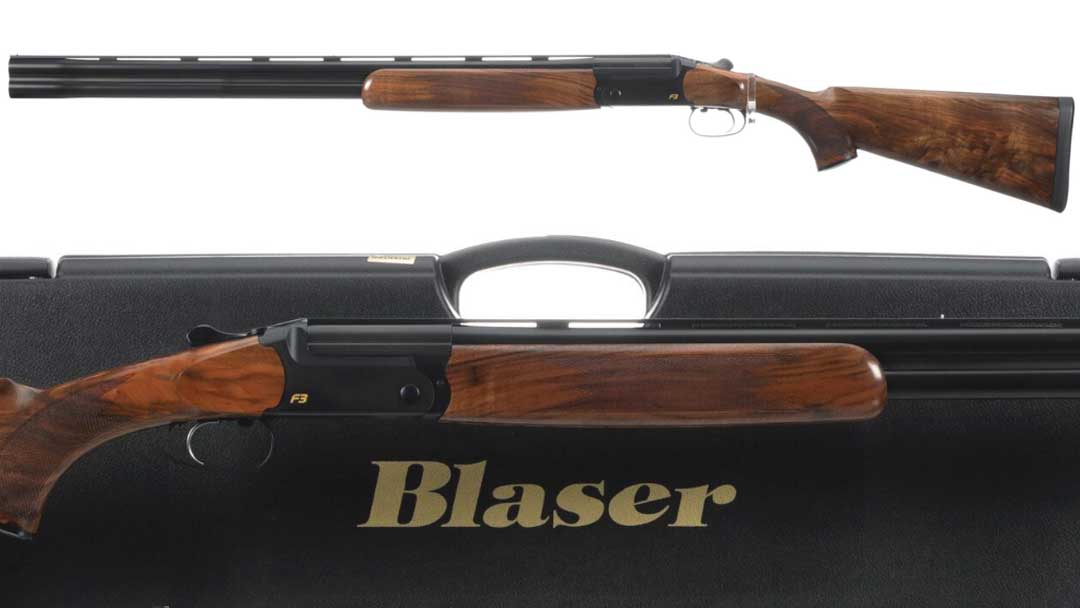 Blaser F3 over/under shotgun with shipping box, hard case, and three extra choke tubes.
Caesar Guerini
Even as a relative newcomer in the sporting arms world, Caesar Guerini quickly defined itself as a quality brand. Born into a family of gunmakers, it's no surprise that brothers Giorgio and Antonio Guerini combined their knowledge of golden-age Italian artistry with 21st-century materials and construction methods to achieve a graceful balance between traditional and contemporary design.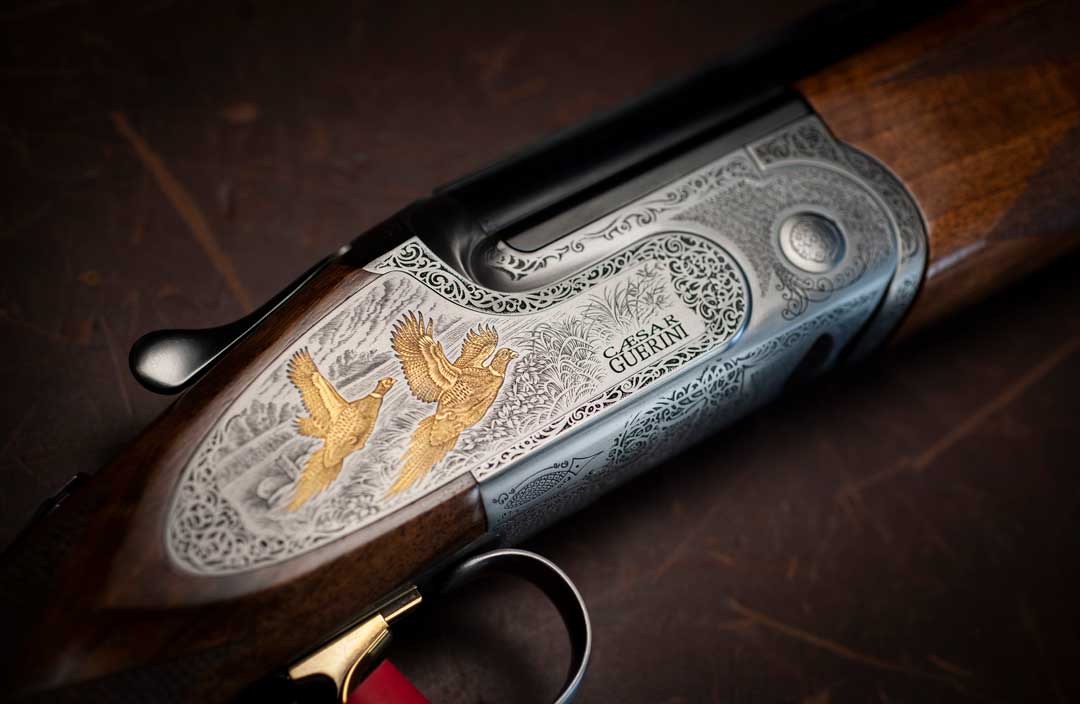 Bottega C. Giovanelli engraved and gold inlaid Caesar Guerini Magnus sporting over/under shotgun with case. The Magnus is often ranked as one of the favorite shotgun types in the Caesar Guerini family.
For today's shotgunners, the name Caesar Guerini evokes fine wood, handsome lines, and a classic engraving style that rivals the giants in English gunmaking. In essence, the definition of affordable luxury. For those who appreciate both the aesthetic of vintage craftsmanship and the precision of modern manufacturing as they head out to beat the field this fall, the Caesar Guerini is an exceptional shotgun line that has brought many a bird to bag.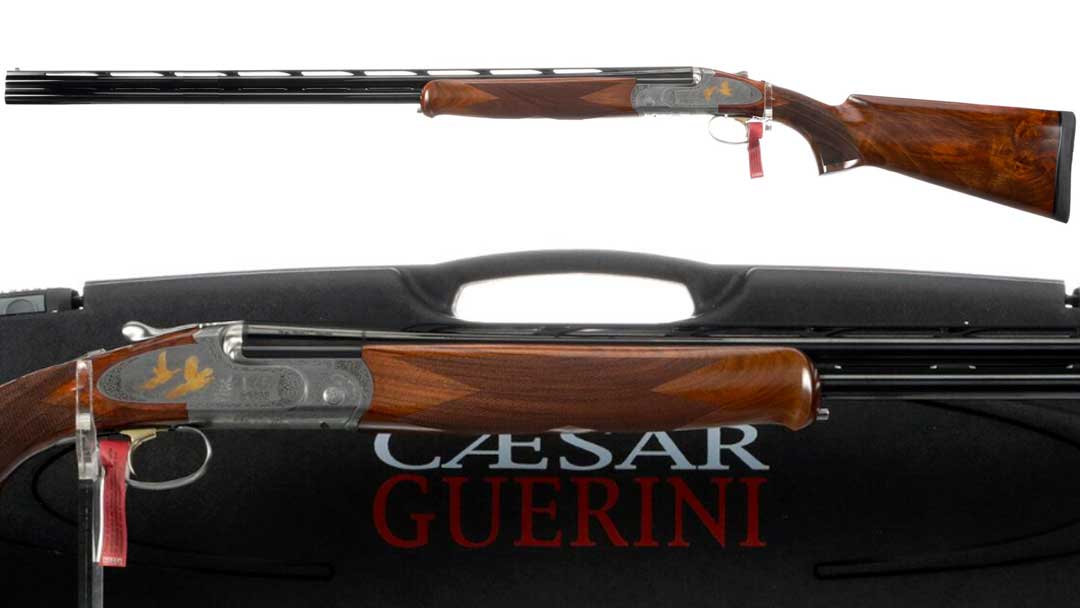 Giovanelli engraved and gold inlaid Caesar Guerini Magnus 28 gauge over/under shotgun with case, a great bird gun for the modern sportsman with an eye for luxury and a taste for the authentic.
Cooper Firearms of Montana
Though barely three decades old, Cooper Firearms has become a familiar name in American shooting sports. The company initially focused on single-shot varmint rifles like the popular Models 21 and Model 22 "Montana Varminter" before finally developing a big game repeater in 2007 with the Model 52 chambered in cartridges ranging from the 7×57 Mauser to the 6.5 Creedmoor.
Cooper Arms Model 54 bolt action rifle with original shipping box, factory box, and Swarovski Z3 4-12×50 scope.
A short action repeater was added two years later in the Model 54, and the company introduced the Model 56 in several magnum calibers in early 2010. Headquartered in the historic Montana town of Stevensville and steeped in frontier tradition, Cooper Firearms has developed a reputation for high performance and superb engineering. Today, the company offers rifles to fill nearly every niche of the hunting and target shooting pursuits.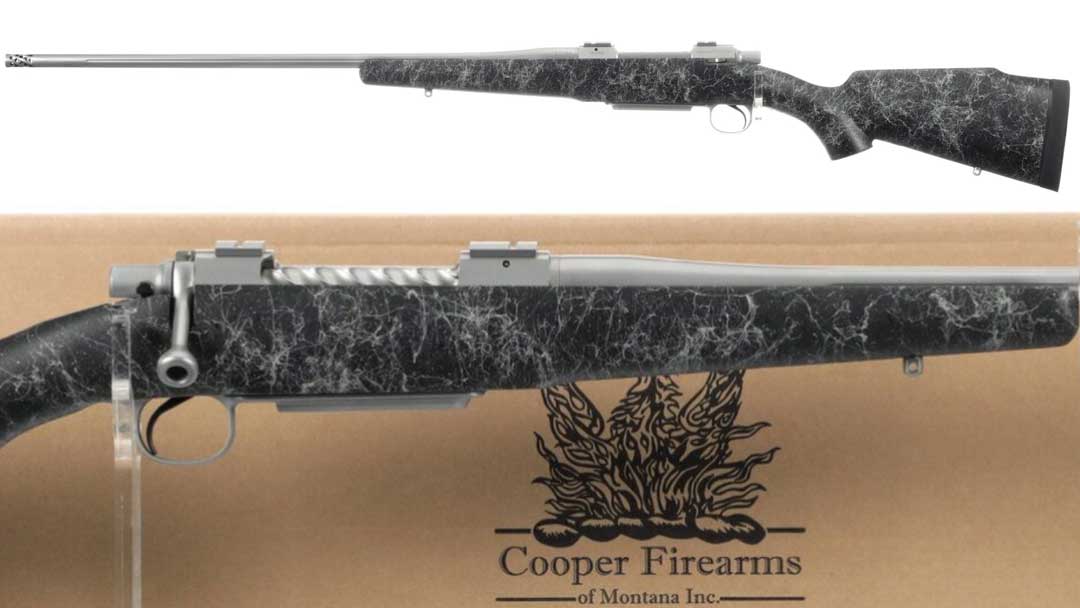 When Cooper Firearms' developed a new rifle that weighed an astoundingly light 92 ounces, the company dubbed it the Model 92.
Browning Citori
Gun inventor John Browning developed the superposed shotgun design in the 1920s, but his over/under took some time to catch on in the sporting arms community. As the original Browning Superposed ended its five-decade production run in 1976, the Browing Citori was conceived as its spiritual successor.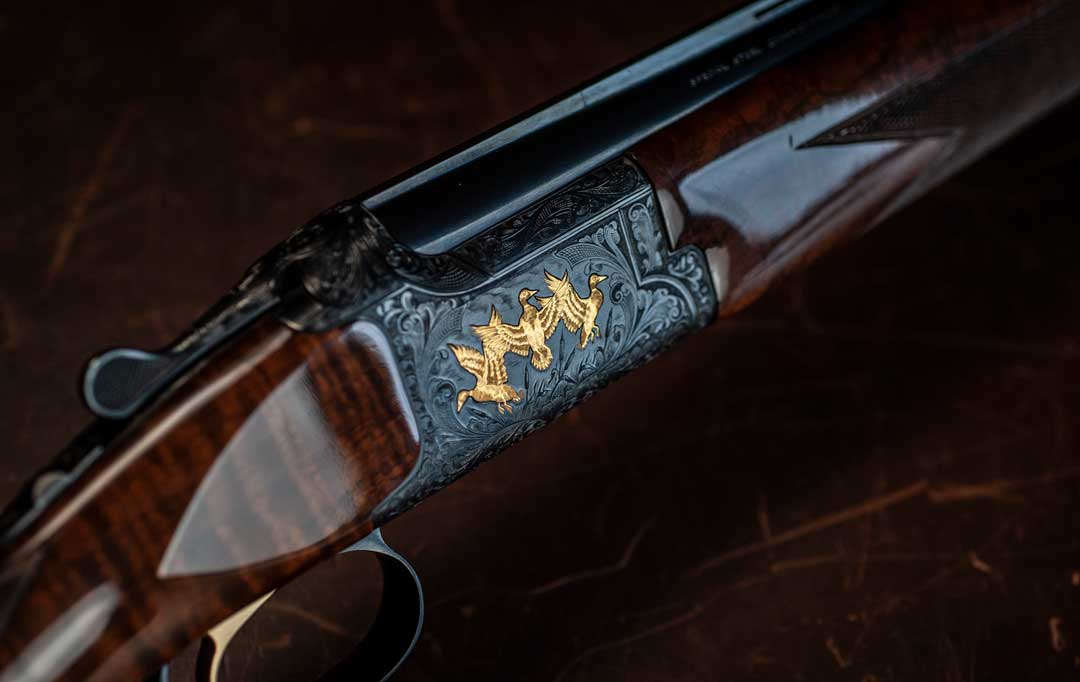 Engraved and gold inlaid Browning Citori Grade VI 20 gauge over/under shotgun.
The Citori was launched as a more affordable replacement to the Browning Superposed, but it was quickly noticed by the sporting arms community for its quality, performance, and vast array of models and variations. There's a Citori for every type of modern sportsman, with a range of features and embellishments to suit even the most discerning shotgunner.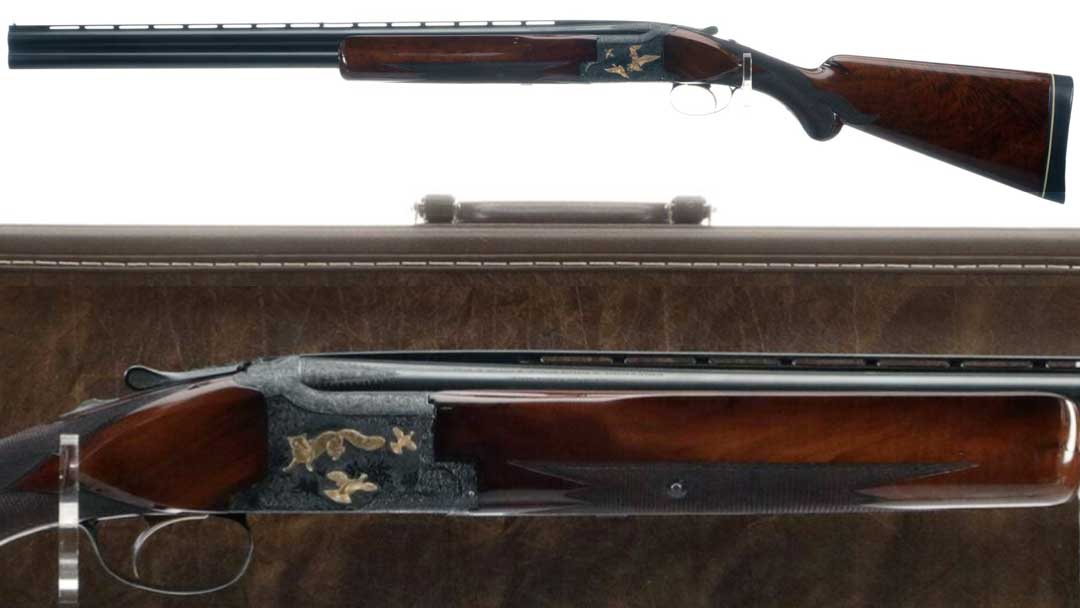 Walter Kolouch master engraved and gold inlaid pre-World War 2 Belgian Browning superposed shotgun, the timeless predecessor to the Browning Citori.
While the Browning Superposed was built by FN in Belgium, the Citori is produced in Kochi, Japan by the well-known Miroku Firearms Manufacturing Company. Miroku guns like the Miroku MK-38 are often favored in competitive shooting, and their Browning Citori shotguns are equally solid performers on skeet ranges and game fields.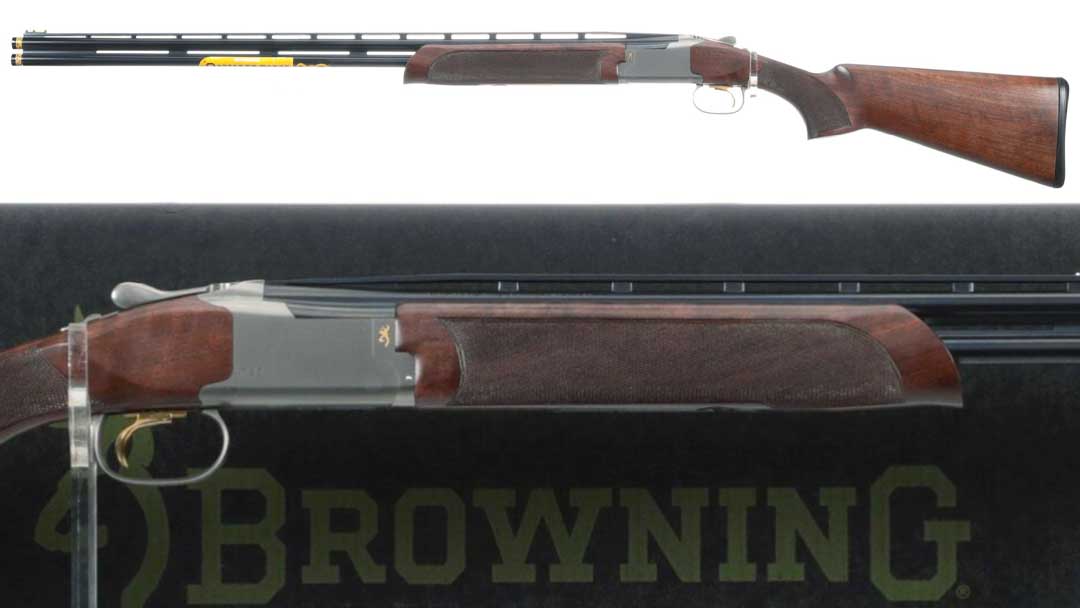 One of the comparatively recent shotgun types in the Browning Citori family, this Citori 725 chambered in .410 bore includes its original box, two extra triggers, extra sights, and three extra choke tubes.
Sako
Finland's Suojeluskuntain Ase-ja Konepaja Oy, Civil Guard Gun and Machiningworks Ltd (SAKO) started making military rifles in 1921 to aid the Finnish Civil Guard in repelling Russian aggression. The Riihimäki-based arms maker soon expanded into the civilian market with its bolt action sporting rifles. With over a century of experience to their name, SAKO firearms enjoy a global reputation for reliability, accuracy, and smooth handling at an attractive price point.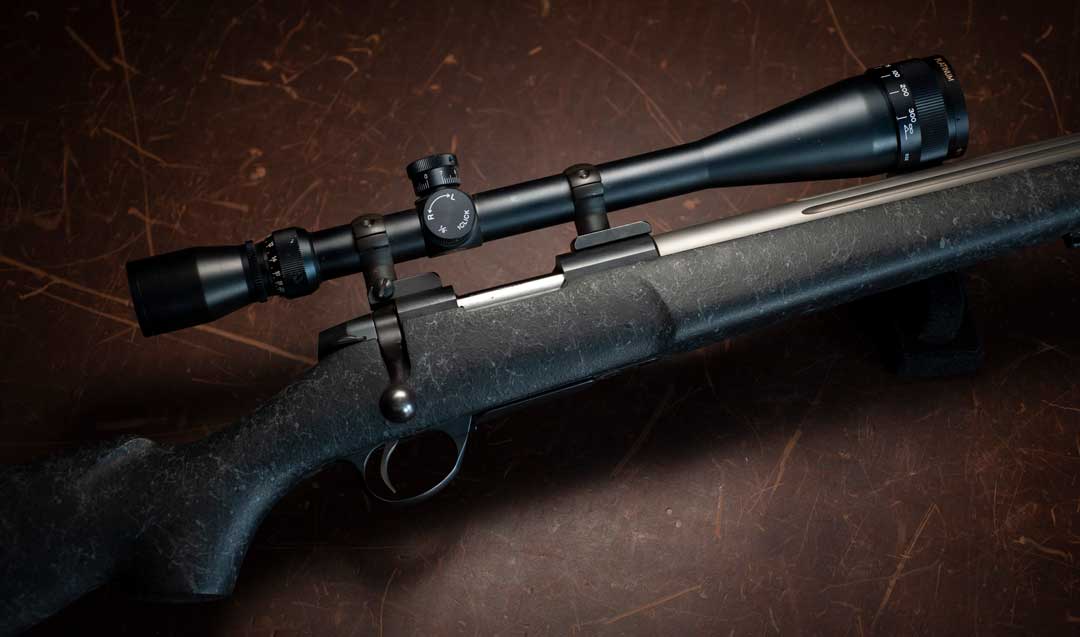 Krieger SAKO Mountain Eagle bolt action rifle with BSA Platinum 8-32×44 scope. SAKO's fine Finnish craftsmanship is evident in the action.
SAKO has been an innovator since its conception, benefiting from being one of the only current manufacturers to produce both rifles and ammunition. The SAKO family of 85 Model rifles is an example of a forward-thinking design that can be fully customized to suit the modern sportsman's every need, from the 85 Model Safari to the Varmint model, from the plains of South Africa to the backyard range. In short, a quality working rifle for the everyman, and it's no surprise that SAKO's dependable action is a favorite with custom rifle builders.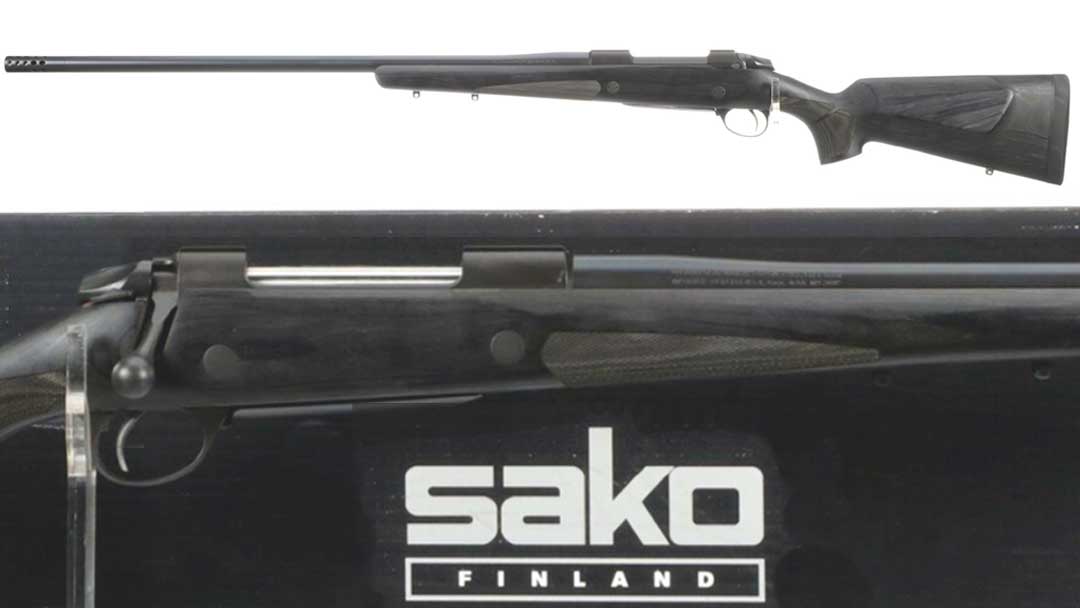 SAKO Model 85 XL long-range bolt action rifle with box, one of the most reliable rifle models on the market.
Berretta
Beretta is a household name for many firearm fans around the globe and produces a wide assortment of civilian and military guns, but three-fourths of the company's recent sales come from the sporting arms market. As the oldest active gunmaker in the world, it's no surprise that this Italian-based manufacturer is not afraid to experiment and update its roster with cutting-edge designs like the Model 692 shotgun.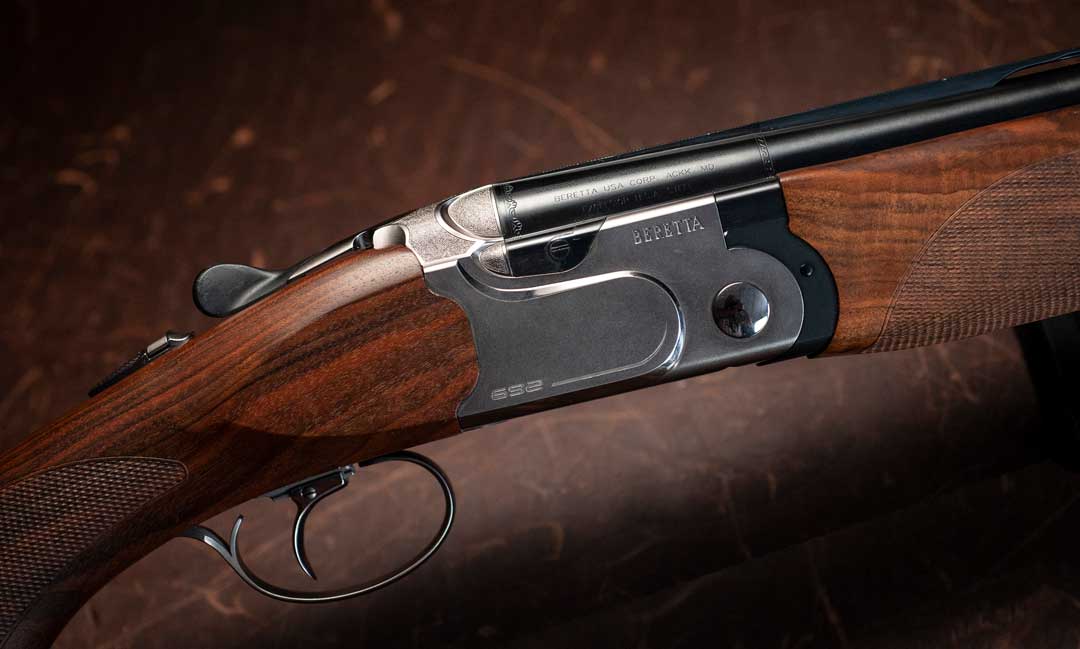 An exceptional condition Beretta Model 692 over/under shotgun manufactured 2013. Includes its original shipping box, hard case, extra buttpad, three extra choke tubes, and a choke tool.
While Beretta's over/under is celebrated by competitive shooters for their strength and light recoil, the modern sportsman looking for a side-by-side field gun with a more traditional aesthetic will find a lot to love in the Model 471 Silver Hawk. Beretta's variety of sporting arms spans every genre imaginable, from bolt action hunting rifles like the Mato to single barrel shotgun models, semi-automatic shotguns, and every other niche in the hunting and target shooting market.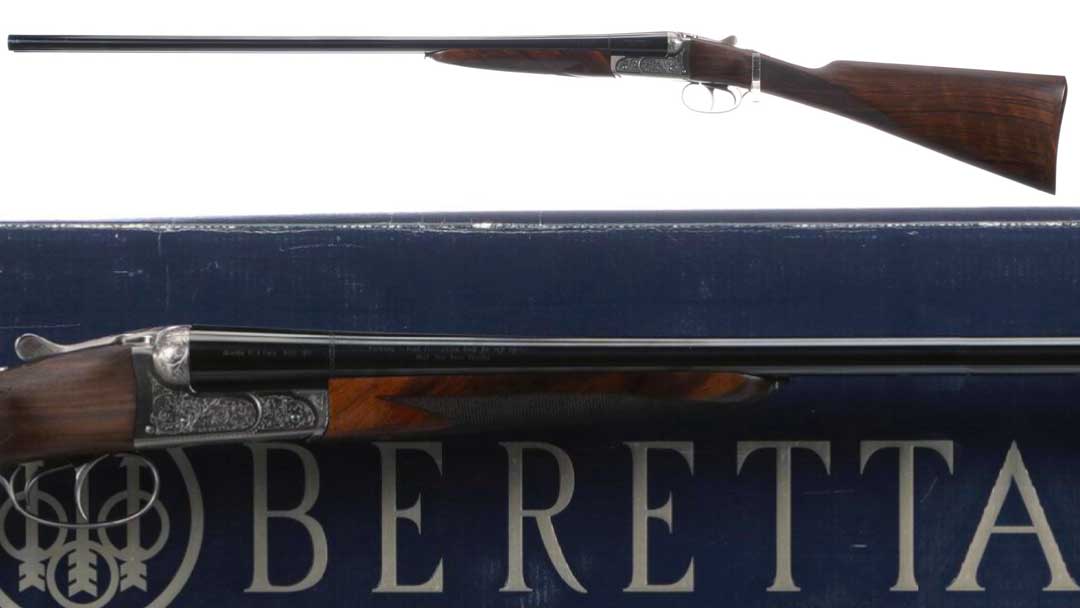 A factory engraved Beretta 20 gauge model 471 Silver Hawk side-by-side, an appealing bird gun with a traditional design. Includes its original box and a factory takedown case.
Proven Classics for the Modern Sportsman
For the modern sportsman who prefers the trusted classics, there's no better venue than Rock Island Auction Company's October 4 – 7 Sporting & Collector Auction to find an attainably priced vintage shotgun or rifle with a story to tell and a legacy to share. Many early and mid-20th century sporting arms are still widely carried by hunters and shooters across the globe, a testament to the character, craftsmanship, and rugged resilience of these timeless designs.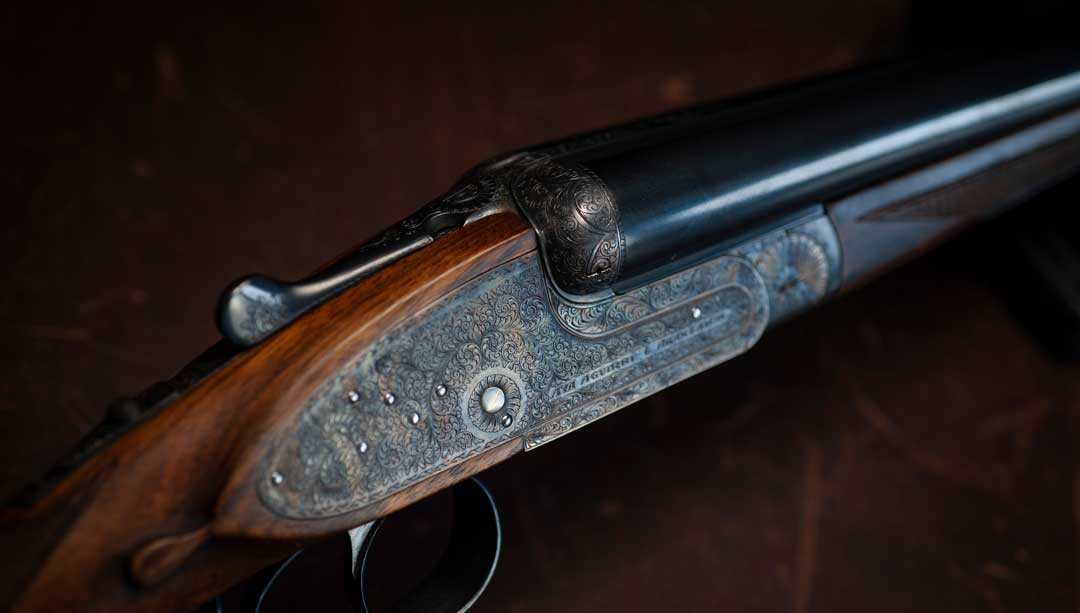 Factory engraved Aguirre y Aranzabal No. 2 sidelock 20 gauge side by side shotgun with box, just one of dozens of quality golden age shotgun types offered by RIAC at a price point that falls within reach of a collector looking to own a piece of tradition.
The sporting arms highlighted above only begin to scratch the surface of October's spectacular selection. Affordable offerings include pieces from British legends like Holland & Holland and W.W. Greener, vintage favorites like the famed "Humpback" Auto 5, and classic and modern iterations of the famous Winchester Model 70 and Remington Model 700 rifles round out this jam-packed catalog of gun collection must haves.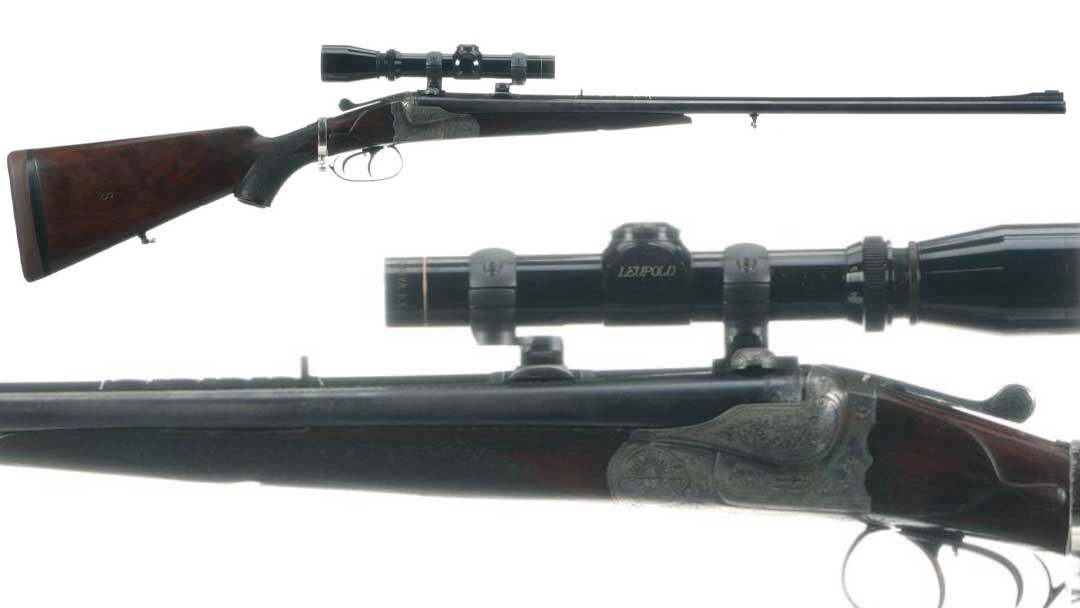 Factory engraved Gustav Genschow clamshell boxlock double rifle with scope, manufactured in 1928.
Rock Island Auction's Preview Hall opens for public exhibition on October 3rd, the day prior to auction, a true gun show extravaganza where everyone is invited to stop in and handle their dream guns firsthand and take in one of the most expansive selections of shotguns, rifles, and collectible firearms ever assembled. And with over 7,200 guns offered over four auction days, the patient bidder will find some absolute bargains to be had.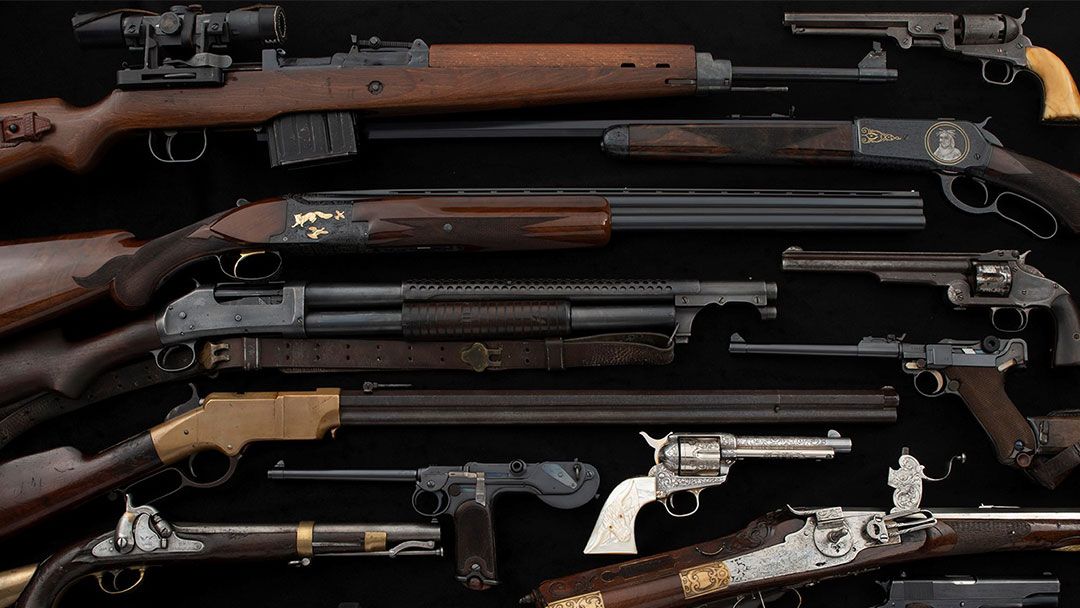 Rock Island Auction Company's October Sporting and Collector Auction features quality guns from every firearms genre.
The Highest Quality Sporting Arms
Rock Island Auction Company caters to all collecting aspirations, including offering some of the finest sporting guns in the luxury arms pursuit. Think exhibition-grade pieces from celebrated collections, double guns embellished with multicolored gilded inlays and immaculate patterned steel, a radiance of silver scrollwork and gold inscription, and exquisite blued finish that rivals anything else in the decorative arts field. From golden age craftsmanship to pinnacle works from modern artisans like Ken Hunt and the Brown Brothers, you'll find the highest level the industry has to offer at Rock Island Auction.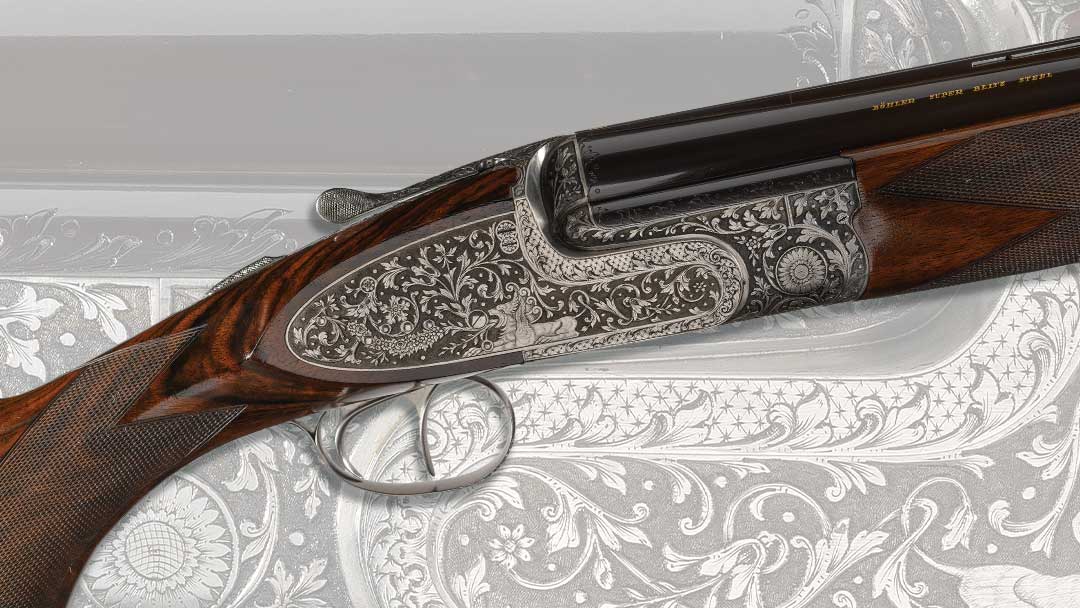 Guns manufactured by Ivo Fabbri guns are built on a custom order basis only and have a waitlist of up to six years. Considered among the best in the world, an outstanding mythical-themed Ferruccio Iora master engraved O/U sidelock shotgun is available during Rock Island Auction Company's December Premier Firearms Auction.
Subscribe to the Rock Island Auction newsletter for more gun blogs and gun videos on modern and classic sporting arms like the bench rest rifle, the Winchester Model 21, the Howdah pistol, and historic curiosities like the punt gun mega fowlers.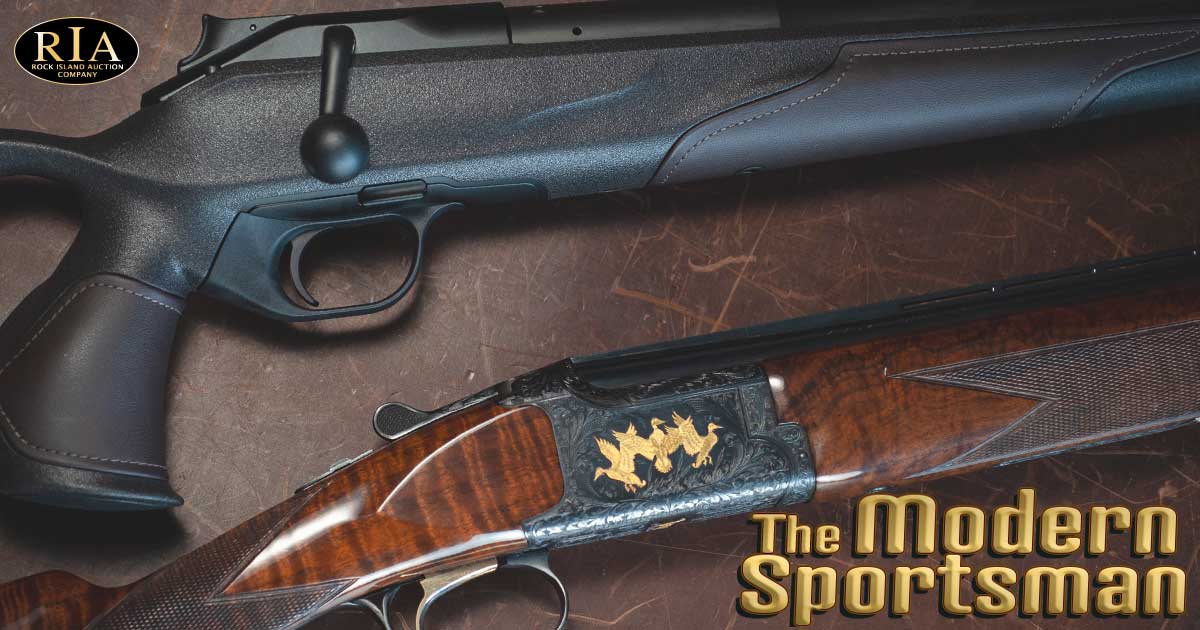 Rock Island Auction Company