Initially used for revolvers and pistols, straight wall cartridges were also used in lever action rifles in the last half of the 19th century to the early 20th century. As manufacturing technology improved and rifle rounds got more powerful, straight wall cartridges flirted with obsolescence before several states in recent years approved their use for hunting.
Illinois is the latest Midwest state to approve deer hunting with rifles that take straight wall cartridges starting in the fall, joining Iowa, Michigan, Ohio, Indiana, and Wisconsin.
Straight Wall Cartridge History
Straight-walled cartridges were popular more than a century ago, but as technology allowed for more powerful ammunition to be used, especially with rifles, the shape of ammunition changed. Cartridges that used to be a straight from primer to projectile began to be tapered with a neck. Bottleneck cartridges create a higher pressure behind the bullet that propels them farther and faster than straight wall ammunition.
Straight wall cartridges have a shorter range compared to bottleneck ammunition and are often considered a safer alternative for those hunting in or near more densely populated areas, rather than the wide open spaces of the Great Plains and the Rocky Mountains. This safety can make these cartridges acceptable to legislators who might otherwise oppose rifle hunting.
However, the benefits aren't just for legislators. The straight-walled cartridges provide a welcome alternative to hunters accustomed to muzzleloaders and shotguns. Straight wall cartridges typically offer flatter bullet trajectories, higher muzzle velocity, greater range, and increased accuracy over muzzleloaders and shotguns. (Please note we said, "typically." We know there are some darn accurate muzzleloaders out there.). Besides, who doesn't need an excuse to pick up a new hunting rifle in a new caliber?
More states are limiting how certain animals can be hunted or where certain ammo can be used, so the straight-walled cartridges are gaining in popularity as hunting rounds. Common older straight-walled cartridges like the .45-70 and .444 Marlin are now offered alongside modern cartridges like .350 Legend that was introduced in 2019, .450 Bushmaster designed in 2007 as a big bore cartridge for AR-style rifles, and .480 Ruger that was introduced in 2003 as a handgun cartridge.
Sportsmen looking for an opportunity to pick up a gun chambered for straight wall cartridges have numerous opportunities in Rock Island Auction Company's Jan. 11 Arms & Accessories Auction whether they are interested in lever action, single shot, bolt action or AR-15-style rifles.
.45 Long Colt Straight Wall Cartridge
Also known as the .45 Colt, this cartridge was originally made for the Colt Single Action Army but Winchester also chambered its lever action rifles to shoot it as well. This cartridge is popular with the cowboy shooting pastime.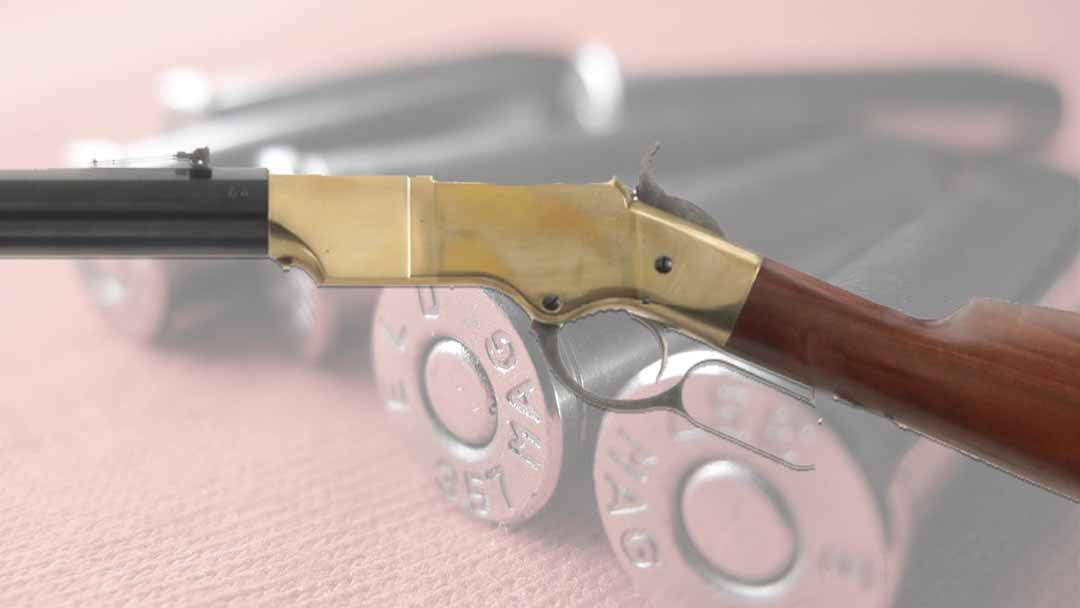 Lot 421 is a Uberti reproduction Model 1860 lever action rifle. It is the lone gun in the Jan. 11 Arms & Accessories Auction chambered in .45 Long Colt though there are 10 rifle lots of .45 caliber.
.45-70 Straight Wall Cartridge
Also known as .45 Government, this ammunition was originally made for the Springfield 1873 and found its way into use in several trap door model rifles. The ammunition was also used in Gatling guns until the release of the M1893 which used .30 Army.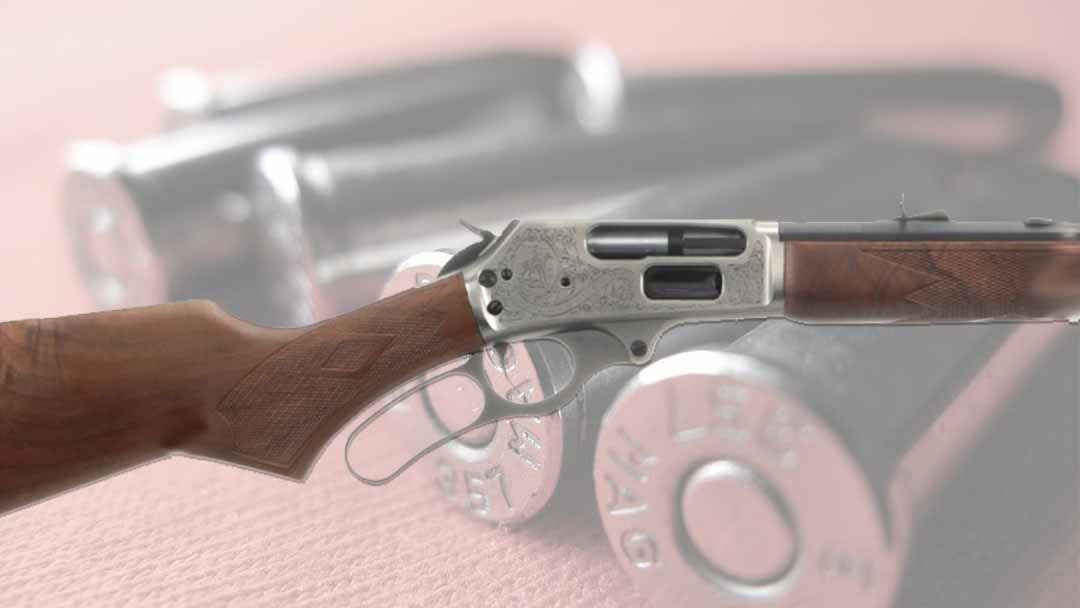 This Marlin 1895 Century Limited 100th Anniversary rifle chambered in .45-70 is Lot 406. This auction features 17 lots in this caliber. Some are like this lever action rifle, but other variations offered include single shot, falling block, rolling block, and trapdoor rifles.
.38-55 Straight Wall Cartridge
This cartridge was introduced in 1876 and was used by Marlin for single shot rifles and the company's 1893 lever action model, and later was offered for use in the Winchester M1894. A modern version, .375 Winchester came out in 1978 but is not safe to use in rifles chambered for .38-55, especially older rifles.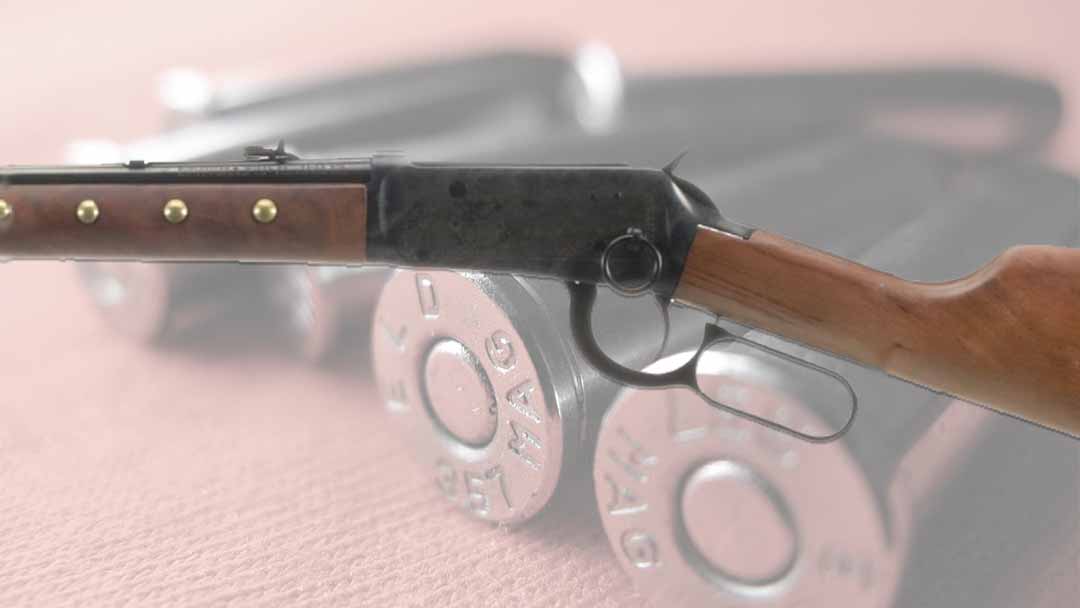 Lot 983 is a Winchester Model 94 Chief Crazy Horse commemorative rifle. It is one of four Winchester 94 (Lots 762, 869, 872, too) rifles in the auction chambered in .38-55 and are commemorative models. Lots 856 and 969 are rifles chambered for .375 Winchester.
.44 Magnum Straight Wall Cartridge
The .44 Magnum cartridge began as a large bore cartridge for revolvers promoted by handloaders like outdoor writer Elmer Keith. The cartridge was adopted in 1956 and Smith & Wesson's .44 Magnum revolver would became the Model 29. Soon, the round was adopted for long guns.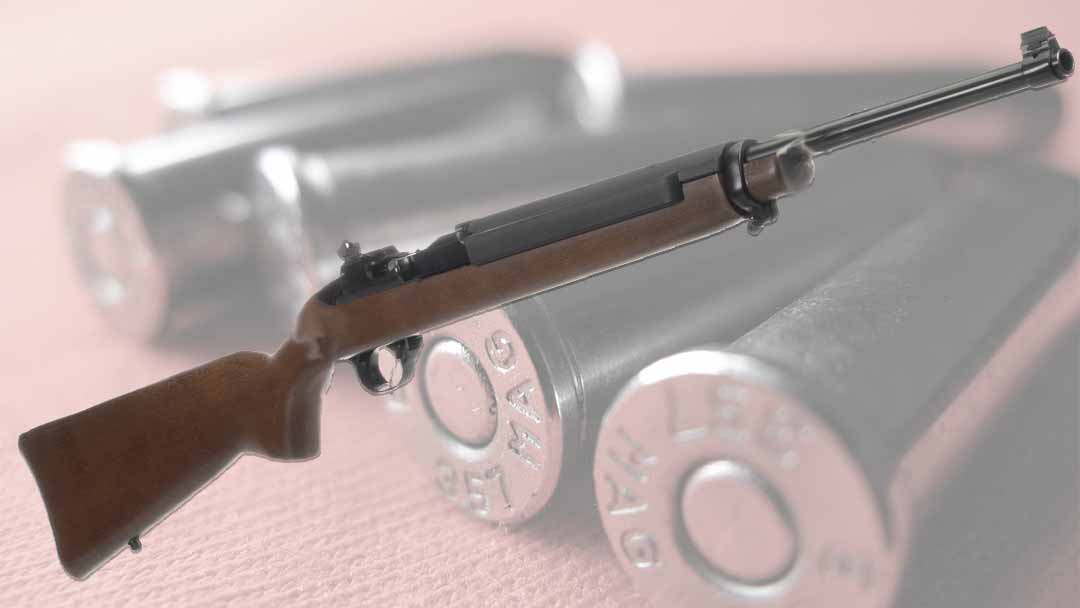 Lot 108 is a Ruger Deerfield .44 Magnum semi-automatic carbine chambered in .44 Magnum. The Jan. 11 Arms & Accessories Auction features 18 lots of guns chambered in .44 Magnum, but only three, including Lots 447 and 746 are rifles.
.444 Marlin Straight Wall Cartridge
Marlin created this cartridge in 1964 as the .45-70 faded from the scene. The cartridge is an elongated version of the .44 Magnum cartridge, making it almost an inch longer giving it a punch similar to the .45-70. Marlin reintroduced the .45-70 about 10 years later and it quickly surpassed the .444 Marlin due to popularity in cowboy shooting.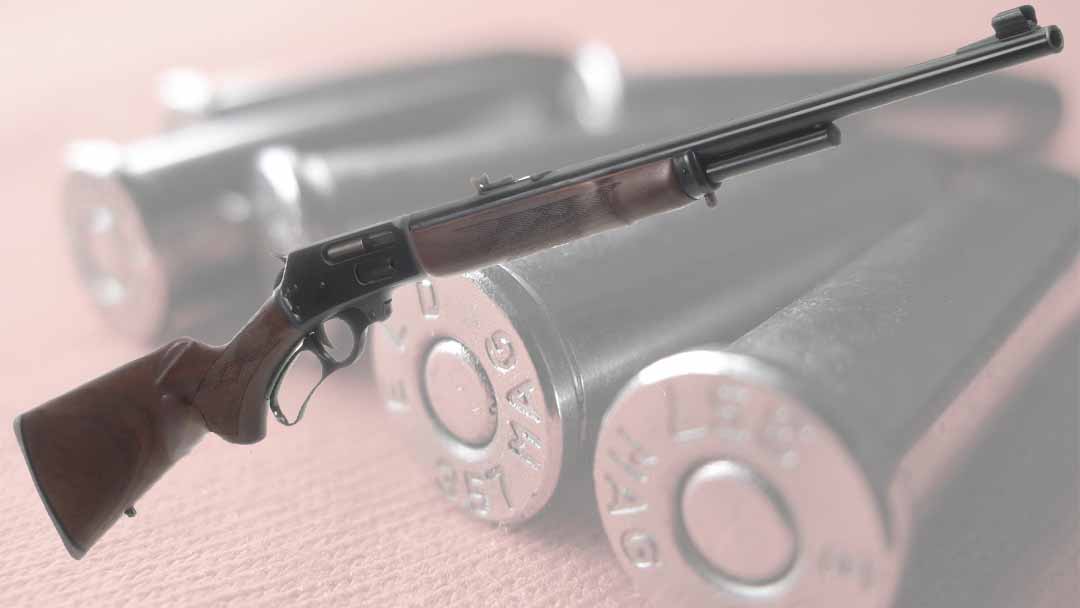 Lot 859, the sole lot in the Jan. 11 Arms & Accessories Auction chambered for .444 Marlin, is a Marlin Model 444 lever action rifle.
.357 Magnum Straight Wall Cartridge
Adopted in the 1930s, the .357 Magnum cartridge preceded the .44 Magnum and, again, was championed by Keith who was a handgun hunter. The cartridge has long been popular for use with lever action rifles.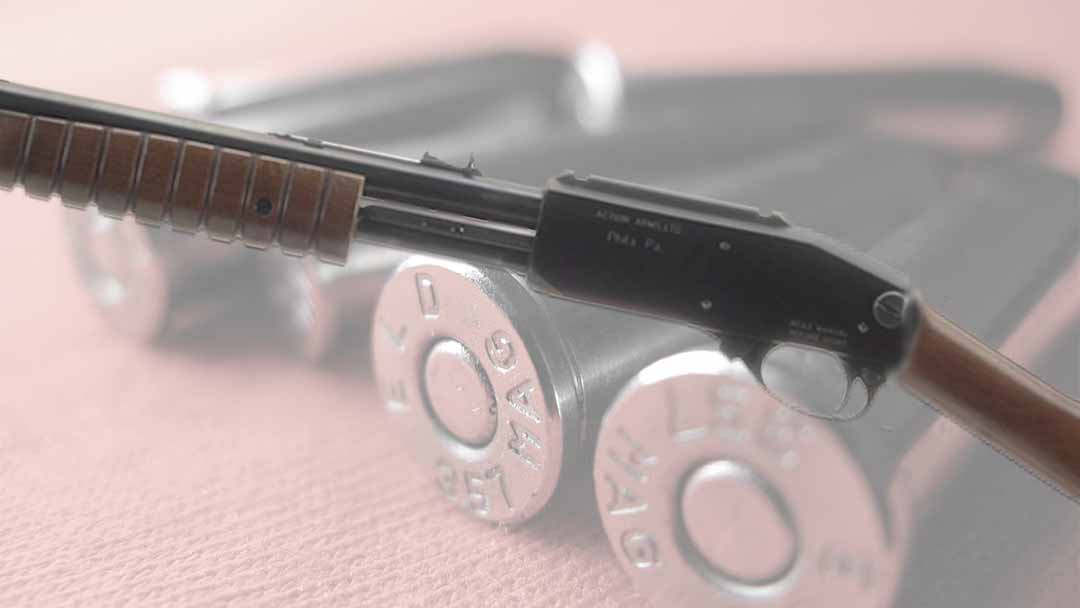 Lot 104 is an Action Arms Timber Wolf Slide Action chambered for .357 Magnum and is the only long gun in 19 lots of .357 Magnum caliber firearms in the Jan. 11 Arms & Accessories Auction.
.41 Magnum Straight Wall Cartridge
Elmer Keith and other handloaders wanted a cartridge between the .44 Magnum and the .357 Magnum. The .41 Magnum cartridge was introduced in the early 1960s but without the success of either the .44 Magnum or .357 Magnum but still attracted followers that handgun hunted because it had less recoil.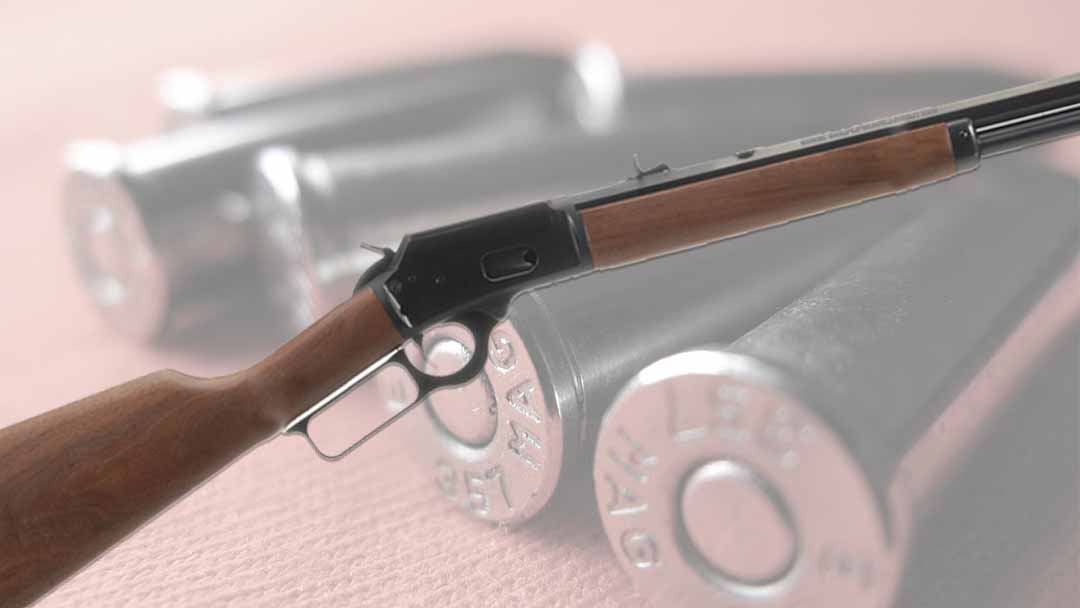 Lot 963 is a Marlin Model 1894 Cowboy Carbine Limited rifle chambered for .41 Magnum in the Jan. 11 Arms & Accessories Auction.
Straight wall cartridges initially made for revolvers found their way into the chambers of lever action rifles more than 140 years ago, but as modern manufacturing improved, more powerful cartridges were used in more modern long guns providing more punch and range.
However, in the last decade, states, like Illinois, that only allowed shotgun hunting have started allowing rifle rounds using the straight wall cartridges that have less range and muzzle velocity, providing them another option in more densely populated areas. A sportsman looking for a rifle that shoots straight wall ammo has plenty of chances in Rock Island Auction Company's Jan. 11 Arms & Accessories Auction and future auctions.
Sources
Caliber Choice: Straight-Walled Cartridge Resurgence, by Richard Mann, Gun Digest
The Best Deer Hunting Ammo for Straight-Wall Rifle Cartridge States, by Bryce M. Towsley, Field & Stream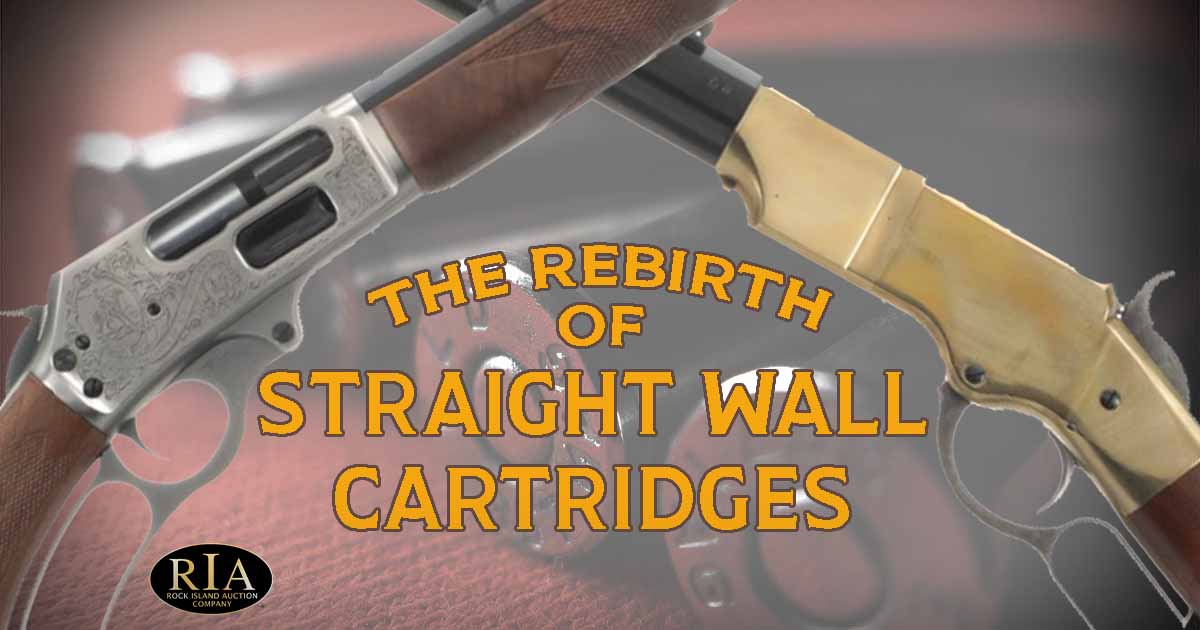 Rock Island Auction Company