The epic journey of Napoleon Bonaparte as he ruled France and attempted to conquer Europe comes to the silver screen this week with Joaquin Phoenix as the French Emperor. "Napoleon," directed by Ridley Scott, tells of the rise and fall and rise and fall of Napoleon and his wife, Empress Josephine.
Untold amidst Napoleon's saga, but a yarn worth unraveling is the impetuous love affair of Napoleon's youngest brother, Jerome, and Elizabeth Patterson, a Baltimore socialite in 1803,  and the fallout within the young Bonaparte's family. It's a story that is almost worthy of a movie of its own — and actually has been told twice before in the films "Glorious Betsy," in 1928, and "Hearts Divided," in 1936.
Jerome, born in 1784 and 15 years younger than Napoleon, was left to his own devices as their mother tried to make ends meet. Napoleon took it upon himself to get his youngest sibling educated and sent him to the Oratorians at Juilly before entering into a naval career.
Part of a naval mission to the Antilles in 1803, he took a side trip to the United States, reportedly to avoid returning to France and facing Napoleon for a mishap during the assignment. While in the United States, he was introduced to Baltimore socialite, Elizabeth Patterson.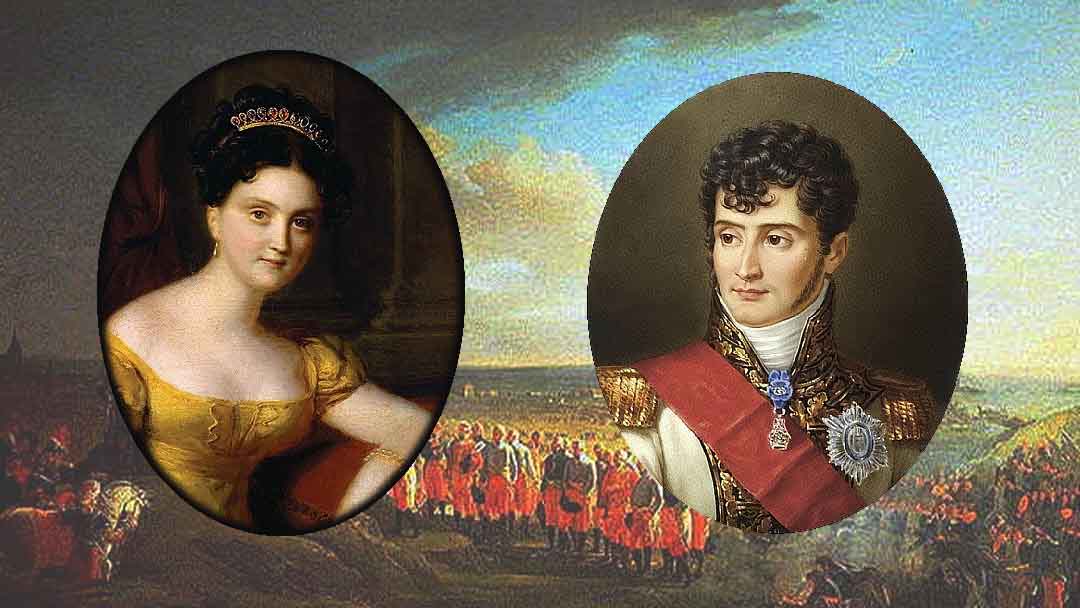 Star-crossed lovers Jerome Bonaparte, right, the youngest brother of Napoleon Bonaparte, and Elizabeth Patterson, left, daughter of a wealthy Baltimore trader, married in 1803, only to see the marriage invalidated by Napoleon in 1805 despite having a son together. A pair of dueling pistols made by James Haslett of Baltimore that Elizabeth gave to her new husband as a wedding present is on offer in Rock Island Auction Company's Dec. 8-10 Premier Auction in Bedford, Texas.
Elizabeth, a year younger than Jerome, was the oldest of 13 children in her family. William Patterson, the patriarch of the family, was one of the wealthiest men in Maryland. His eldest daughter was witty, charming, and fluent in French, independent-minded, dainty, light-complexioned, and known for wearing risqué gowns that displayed her "celebrated bosom."
Jerome Bonaparte was smitten. In a whirlwind, the couple was married by the end of 1803. He was 19. She was 18. A pair of fine flintlock dueling pistols, made by James Haslett of Baltimore as a wedding gift from Elizabeth to Jerome will be on offer in Rock Island Auction Company's inaugural Premier Auction at its Bedford, Texas location, Dec. 8-10.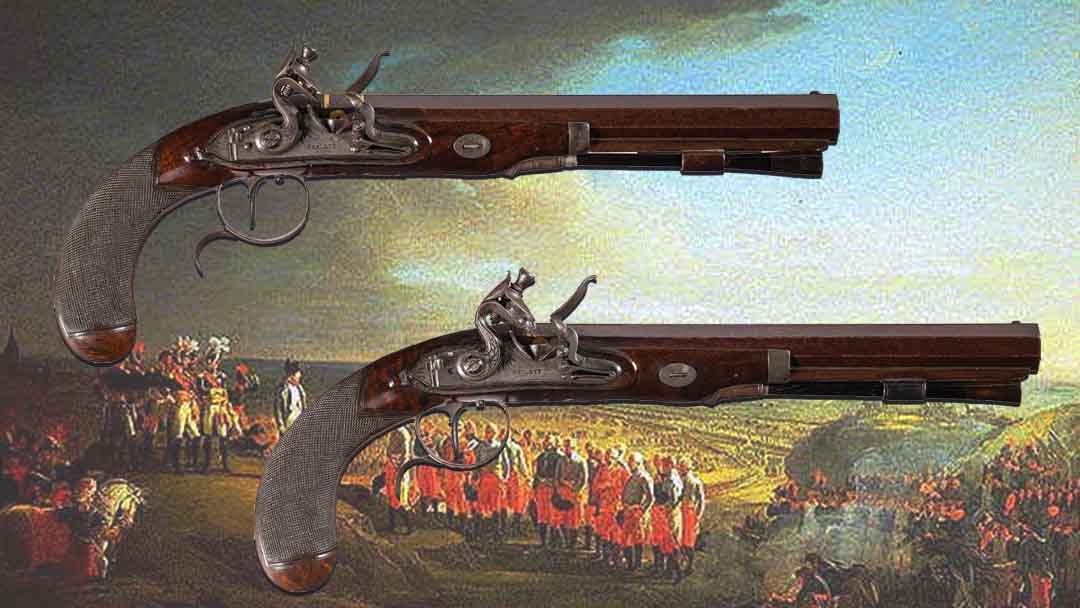 The pistols given to Jerome Bonaparte by his new wife, Elizabeth Patterson have burst and floral engraving patterns, stylized pineapple finials on the trigger guards, martial engraving on the bows and enclose adjustable single set triggers. The forend caps, wedge escutcheons and a wrist escutcheon inscribed "Jerome Bonaparte" are silver.
Napoleon Bonaparte
By 1803, Napoleon had been named First Consul for life and completed what would be known as the Louisiana Purchase to the United States to fund his military ambitions. The film trailer shows Napoleon's rise to power and his exploits across Europe and Egypt.  He crowned himself emperor in 1804. Despite Napoleon's many military and political machinations at play, he was forced to confront his brother's folly.
Napoleon hoped to build a dynasty by alliance building through marriage across Europe and Jerome threw a wrench in the plan. However, under French law Jerome was required to ask a parent for permission to marry since he was younger than 20. Thinking his wife's charms would dissuade his family from invalidating the marriage, the couple sailed for Europe in 1805. Arriving in France, Jerome disembarked from the ship while his pregnant wife was not permitted onto French soil.
Jerome abandoned his wife, wishing to reconcile with Napoleon who was now emperor.  Elizabeth sailed to England where she gave birth to their son, Jerome Napoleon Bonaparte in July 1805. The French courts invalidated the marriage, and it is believed she never saw her husband again.
Elizabeth and her son returned to the United States where she was granted a pension from Napoleon which she received until 1814, investing in real estate and other assets and eventually growing quite wealthy. Never remarrying, Elizabeth traveled to Europe on several occasions with Jerome Napoleon who did meet his royal relations on a number of occasions and eventually was allowed to bear the Bonaparte name.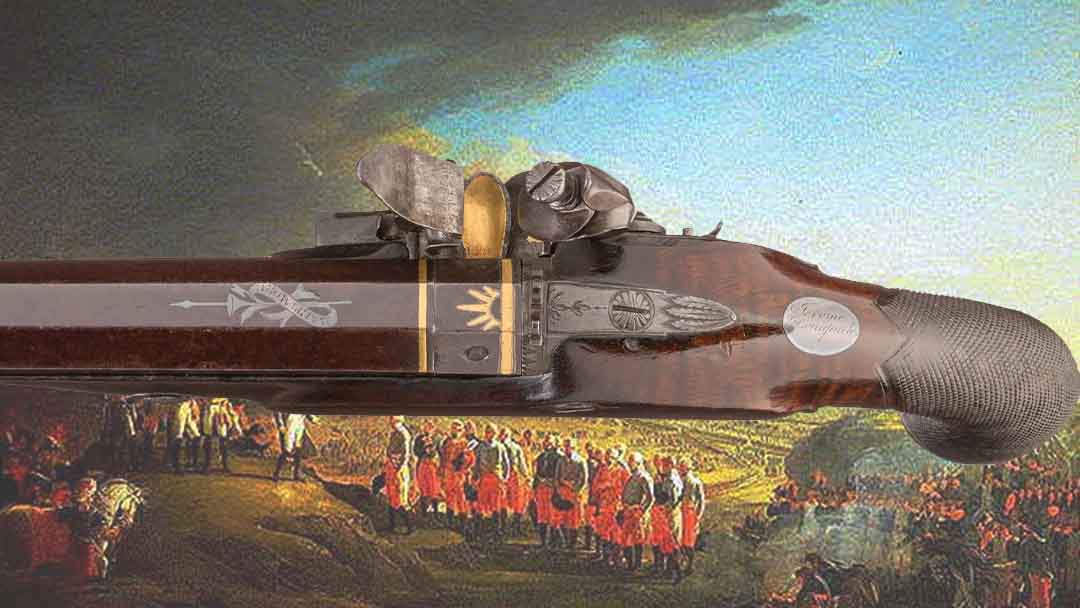 The pistols given by Elizabeth Patterson as a wedding present to her husband Jerome Bonaparte, the youngest brother of Napoleon Bonaparte have finely checkered stocks and were featured in "Arms Makers of Baltimore," by Daniel D. Hartzler on page 65. In this photo, a sunburst inlay and gold bands at the breeches, and breech plugs with gold vent liners can be seen on the breech while a silver escutcheon on the wrist is inscribed to Jerome Bonaparte. The pair were previously in the Duane Brodersen and Martin Retting collections.
Jerome Bonaparte
Napoleon was able to move forward with his alliance building, marrying off Jerome to Catherine of Wurttemberg, the daughter of Duke Frederick who had just been made king. Napoleon crowned his youngest brother King of Westphalia in July 1807. Jerome was 22 and lived extravagantly and was indifferent early on as a military leader, upsetting Napoleon.
The Emperor wrote to Jerome, "You must be a soldier, and then a soldier, and again a soldier; bivouac with your advance guard, be in the saddle night and day, march with your advance guard to have the latest information, or else stay in your harem. You make war like a satrap. Good God, is it from me that you have learned this? From me who, with an army of 200,000 men, am at the head of my skirmishers?"
Forced out after Napoleon's Russian campaign, Jerome and Catherine lived in Switzerland. She had refused a bribe from her father to leave the youngest Bonaparte. Jerome returned to Paris when Napoleon slipped free from his exile in Elba. Jerome was a field marshal in the French Army as it marched to its destiny at Waterloo.
Jerome and Catherine lived in Austria after Napoleon's second defeat and his exile at St. Helena. They adopted the titles of Count and Countess of Montfort. Jerome was allowed to return to France in 1847 after a ban on the Bonapartes was lifted. Catherine had died in 1835 and Jerome had remarried. He died at his home near Paris in 1860 at the age of 75.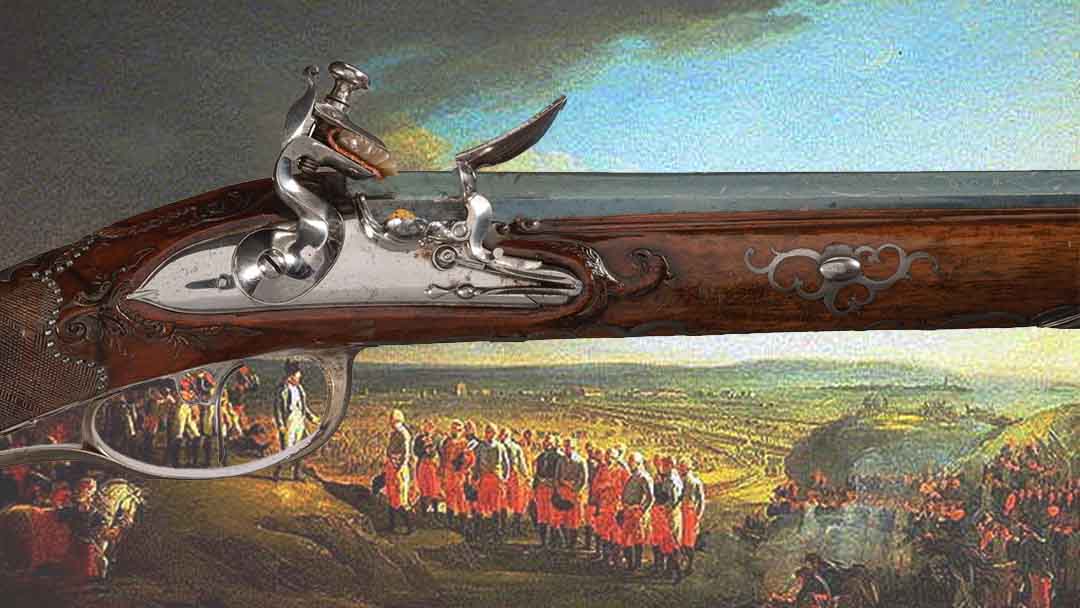 This flintlock shotgun made by Christian Koerber was among the armory of King Frederick I of Wurttemberg, the father of Jerome Bonaparte's second wife Catherine. This fine sporting gun with its silver mounts and gilt highlights is available in Rock Island Auction's Premier Auction in Bedford, Texas, Dec. 8-10.
Elizabeth Patterson Bonaparte
Elizabeth kept her air of nobility and referred to herself as a Bonaparte. She socialized and shopped in European style. Her son was an American through and through, much to his mother's dismay, who preferred the ways of European nobility. She carried a bitterness toward her lot in life, writing on one occasion, "I certainly did expect both honor and profit from the marriage and (have) been cruelly disappointed, having obtained neither."
She lived in a boarding house in a Baltimore neighborhood and was often seen at her properties collecting rent. She died in 1879 at the age of 94, outliving Jerome and her son who died in 1870. A grandson, Charles Bonaparte, served as U.S. Secretary of the Navy and U.S. Attorney General under Theodore Roosevelt and created the Bureau of Investigation, the precursor of the FBI.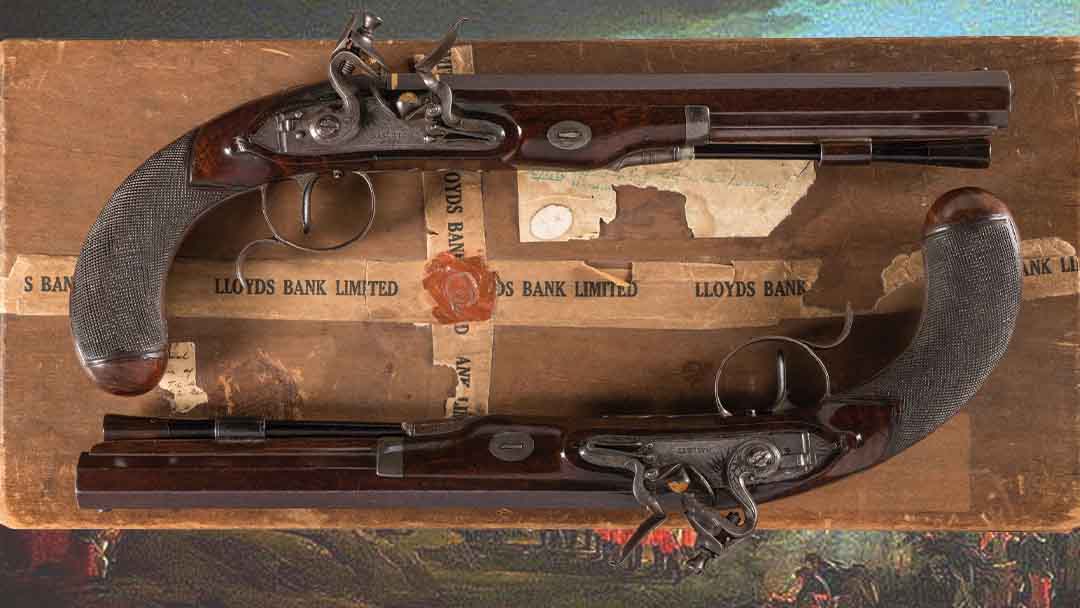 This pair of dueling pistols were made by James Haslett of Baltimore, considered one of the finest gunmakers in the early days of the United States. The guns were a wedding gift from Baltimore socialite Elizabeth Patterson, daughter of a wealthy trader, to Jerome Bonaparte, youngest brother of Napoleon Bonaparte. They will be on offer in Rock Island Auction Company's Dec. 8-10 Premier Auction in Bedford, Texas.
Wedding Gift to Jerome Bonaparte
The pistols Elizabeth Patterson gave to her new husband were made by James Haslett, a Baltimore gunmaker who produced high quality arms and also imported quality pieces from Europe. During the War of 1812, Haslett served as a major in the Maryland militia. He was considered among the finest gunmakers in the nascent country.
Elizabeth's pistols to Jerome have Damascus barrels, dove-tailed silver blade front sights and "BALTIMORE" inscribed on silver inlaid ribbons. The pistols have gold bands at the breeches along with dual gold banded breech plugs, gold vent liners and gold ray inlays and eagle head proof marks. The pans are gold-lined, and the guns have sliding half-cock safeties. Gold sunbursts top the breech.
These guns are a testament and token of a passionate and ill-fated romance that is as worthy to be on the silver screen as the epic tale of Napoleon, Josephine and the battlefields of Europe.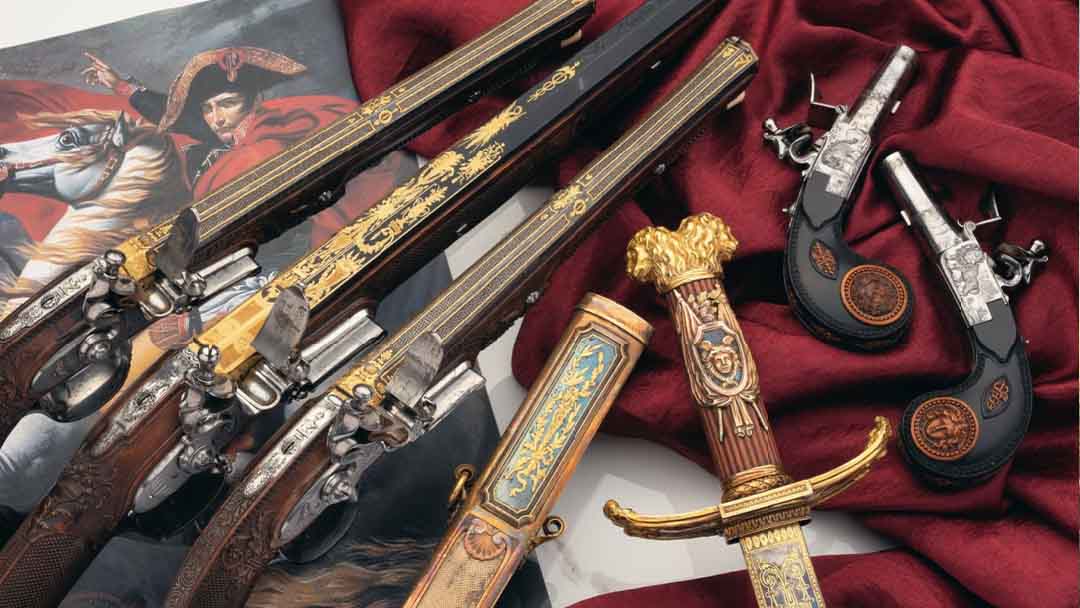 At its December 2021 Premier Auction, Rock Island Auction Company proudly offered a six-piece garniture presented to Napoleon Bonaparte in 1797 of five exquisitely engraved and relief-carved firearms and a gilt dress sword that realized $2.876 million.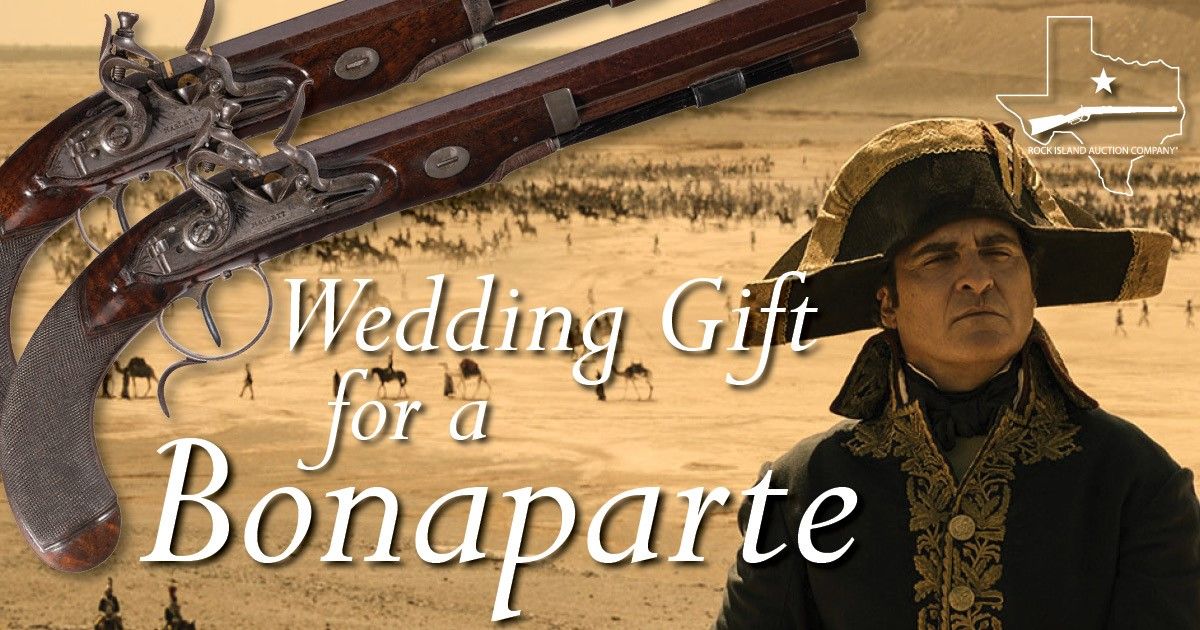 Rock Island Auction Company