Rock Island Auction Company's October 4 – 7 Sporting & Collector Auction isn't just the year's biggest gun auction, it's one of the best gun shows of 2022. Originally planned as a three-day event, both the booming gun market and Rock Island Auction Company's incredible abundance of rare firearms and militaria demanded adding a fourth auction day to this October extravaganza. Trust us, you'll need it!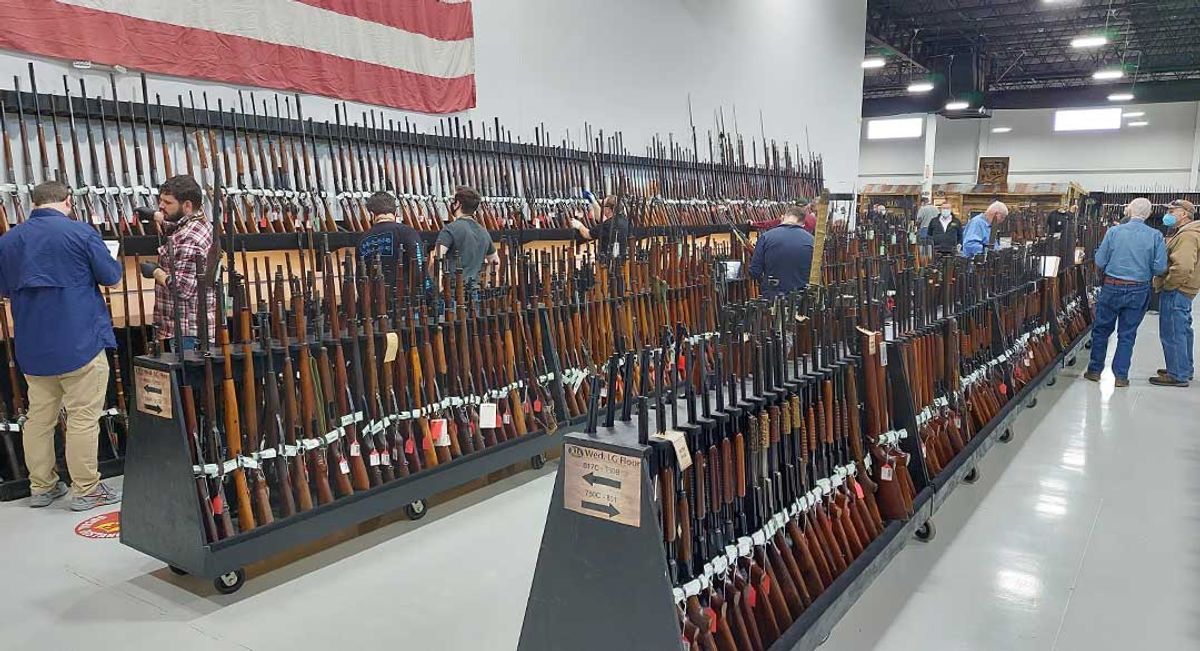 Welcome to the gun show of gun shows! Experience over 7,200 guns this October.
Auction weeks at RIAC are the best gun shows you've never been to, an event onto themselves, and they're absolutely free to attend. If you're interested in viewing over 7,200 guns in one place, Rock Island Auction's October 3rd Preview Day event is calling your name. Imagine thousands of affordable antiques, Wild West revolvers, classic sporting and hunting arms, and military rifles from every era that can all be examined firsthand. It's a gun show unlike any other, a museum you can touch.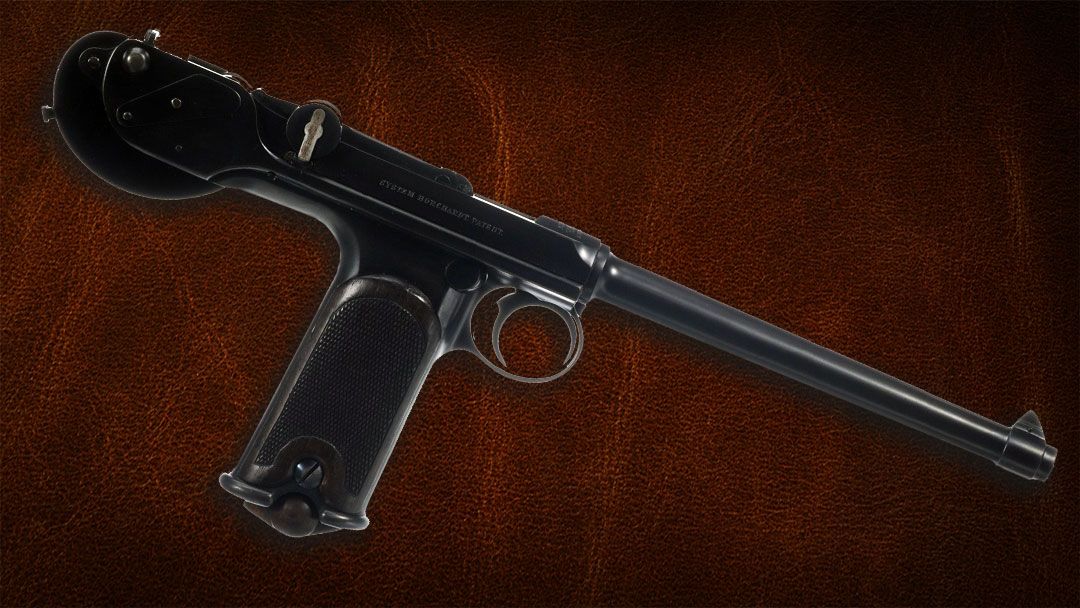 Ludwig Loewe Model 1893 Borchardt semi-automatic pistol with three-digit serial number, the forefather to the Luger pistol and half a century of European military and commercial handguns.
Welcome to the Gun Show Event of the Fall
Mingling with hundreds of fellow arms enthusiasts is part of the fun at Rock Island Auction Company this fall. Join the gathering of seasoned veterans and aspiring collectors to inspect and shoulder the countless longarms filling the rifle racks or examine some of the classic pistols and revolvers exhibited in the glistening display cases spanning RIAC's vast Preview Hall. Where else can you experience the volume and variety of collectible arms and militaria in a single building?
October 3rd's Preview Day is singular in terms of the sheer number of guns offered and the four-day auction to follow promises to be even more exhilarating. There's an indescribable thrill when the item you want hits the podium. The anticipation, the heart-pounding suspense, and the thrill of a hard-earned victory. And with so many lots and virtually no reserves, you're sure to find some absolute bargains to add to your collection. It's a weekend filled with more excitement than you typically find meandering the aisles at a local gun show.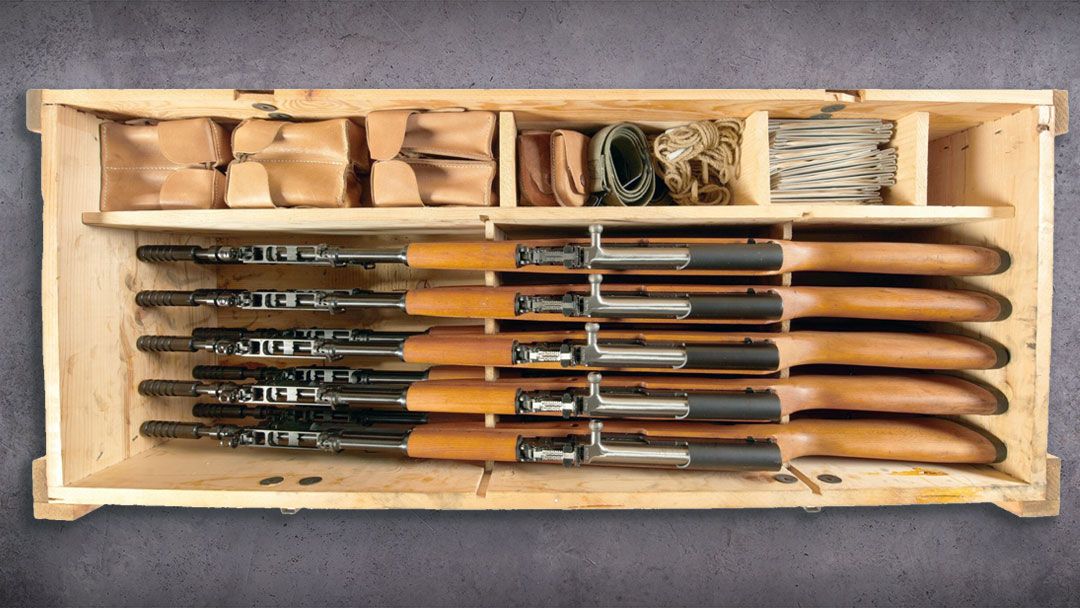 Welcome to the gun show with abundance! Ten consecutively serial numbered Yugoslavian Zastava Model 59/66 SKS rifles with shipping crate, ten leather double ammunition pouches, ten oilers, ten leather oiler pouches, ten canvas slings, ten bore cleaning ropes, and ten technical manuals.
With so much to see and experience, make it a week to remember and book a hotel in the area with our discounted rates. We're happy to answer any questions to help with your planning and travel arrangements. Our doors open to the public at 9:00 a.m. on October 3rd, admission is free, and over 7,200 guns are calling your name.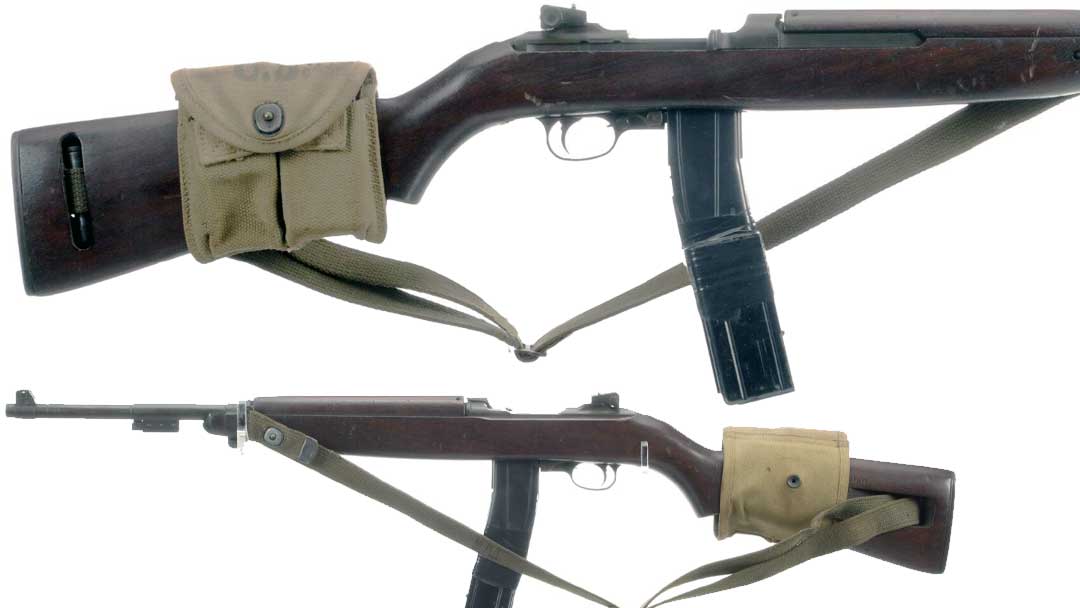 U.S. Irwin Pedersen M1 semi-automatic carbine, manufactured 1943. With a "SAGINAW" barrel and a pouch with two extra magazines. Provenance: The Paul H. Thompson of Union, SC Collection.
Lots and LOTS of Guns
This October, welcome to the gun show with unrivaled abundance. We've got lots and LOTS of guns covering every genre and price point imaginable. Old West Winchester rifles? Check. Colt Pythons? You better believe it. 1911 pistols? How does over 50 lots sound? Unless you live in Tulsa, you're not going to see this many collectible guns in one place at your local gun show.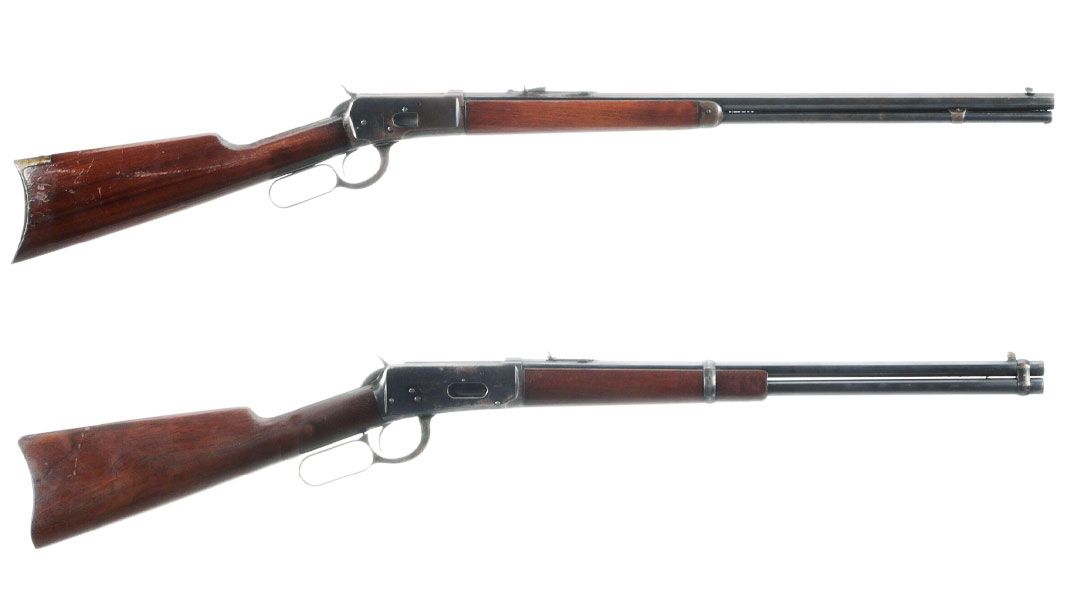 A Winchester Model 1892 rifle and a Winchester Model 1894 Saddle Ring carbine, two classic lever actions available this October.
More than 4,600 lots over four days means an absolutely stacked selection this October. The sheer inventory packed within Rock Island Auction's Preview Hall is vast and varied, with hundreds of lots containing groupings of two, three, four, or more guns.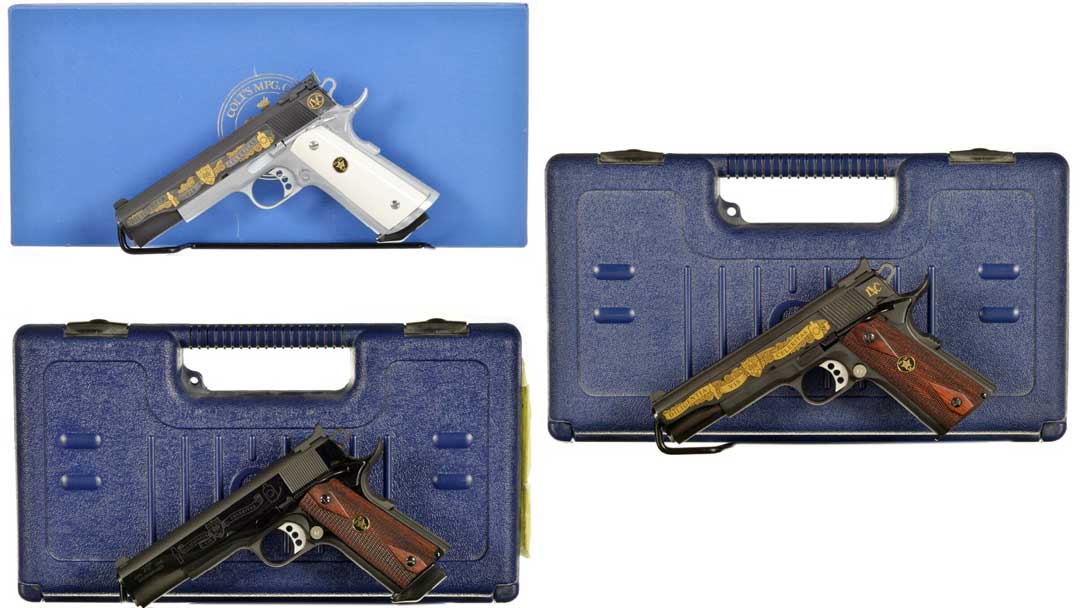 Full grade set of three I.P.S.C. 20th Anniversary Colt Tactical Government Model pistols.
Upgrade your arsenal with famous military arms like the M1 Garand, the Mosin Nagant, and the SKS rifle, or find a classic shotgun for your collection. From vintage to modern, from high-condition models to used guns ready to be fielded for the next generation, you'll find thousands of potential dream guns on the endless rows of rifle racks filling October's Preview Hall.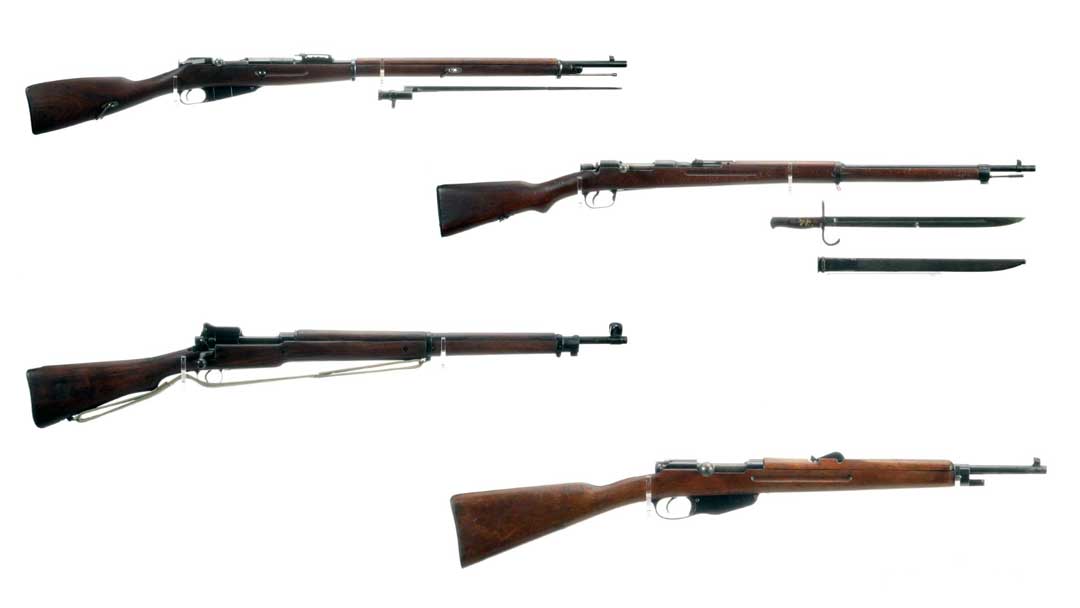 One lot, four military rifles from around the globe. One of many instant gun collection starter found at Rock Island Auction this October!
Fun Guns for Everyone
Welcome to the gun show designed specifically for the gun lover. The expansive range of arms and eras covered during fall's event is unmatched, with familiar gun favorites, rare firearms you've never seen before, and quality milsurp you never knew existed. It's a jam-packed selection on par with the biggest national gun shows, but without the random tables of magazines, toys, and stun guns cracking off every minute.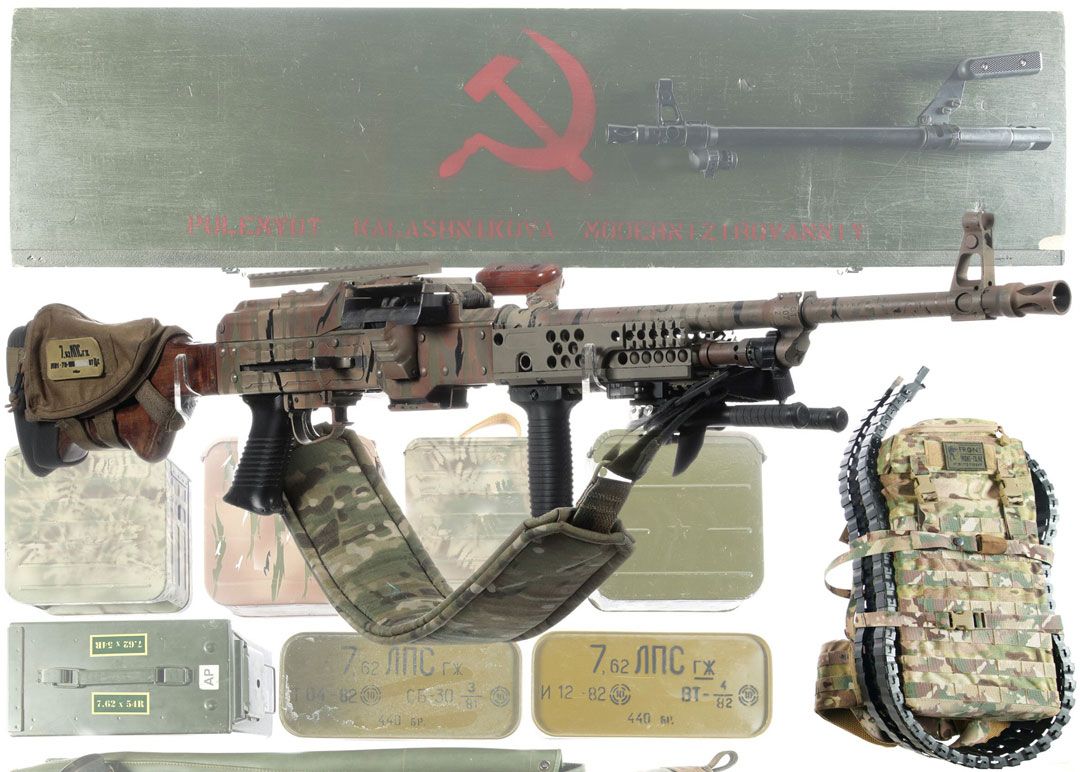 A Wise Lite Arms Romanian PKM with accessories, an American-made semi-auto copy of the Russian-born classic perfect for October's high caliber gun show.
Over 1,100 antique firearm lots are included in the vast selection, including unique flintlocks, rare Civil War carbines, and historic dueling pistols. The unmatched range of collectible weapons continues with nearly 100 lots featuring knives, swords, and bayonets. And if you're in the market for vintage ammunition, bullet molds, or an assortment of cool gun accessories that are rarely seen even at the most popular collector-grade gun shows, Rock Island Auction Company's October event promises to deliver an experience like no other.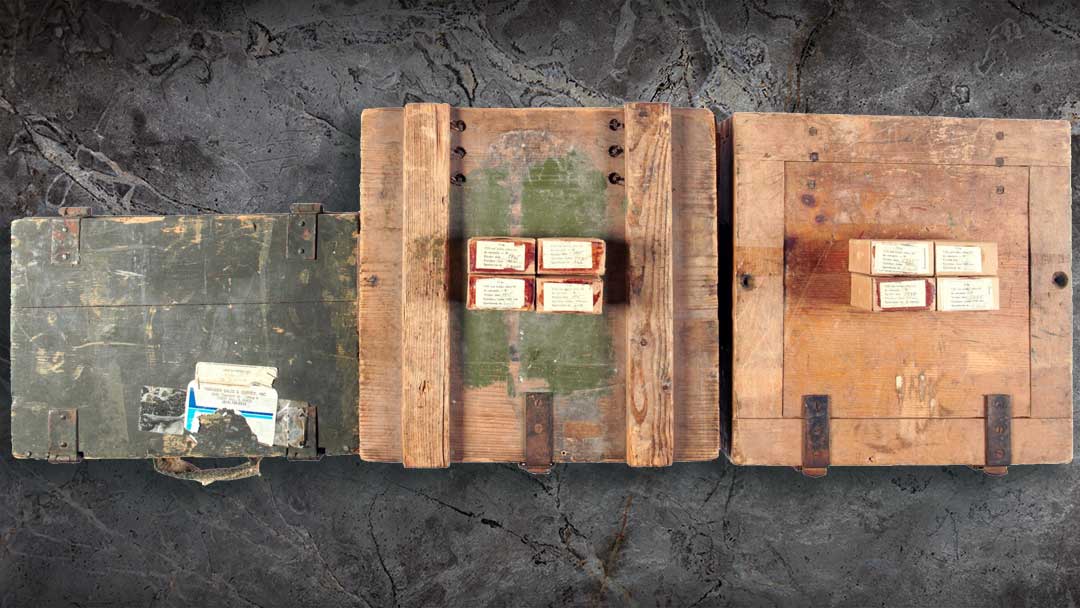 Large grouping of surplus 7.92 mm Kurz (MP43/MP44/Sturmgewehr) and 9 mm Parabellum ammunition in boxes with shipping crates.
October's greatest gun show features numerous lots from some great names in the gun collecting community, including over 70 pieces from the esteemed collection of Joe Wanemacher, founder of the Tulsa Arms Show. Joe Wanenmacher was a friend to thousands of firearms fans around the globe and built an impressive collection of unique muzzleloaders, rare sporting rifles, and some truly singular firearms you'd be unlikely to find anywhere else.
Engraved and carved Joseph Kuchenreiter wheellock sporting rifle from the Joe Wanemacher Collection.
Over 151 genre-spanning firearms from the Art Buchanan Collection are also offered this October, from lever action rifles to 20th-century sidearms, and military collectors will be excited to view 227 lots from the Paul H. Thompson of Union, SC Collection and its impressive assemblage of heavy firepower. Where else can you find Wild West rifles, WW1 trench guns, and 18th-century wheellocks just sitting on a rack ready for you to pick up and inspect?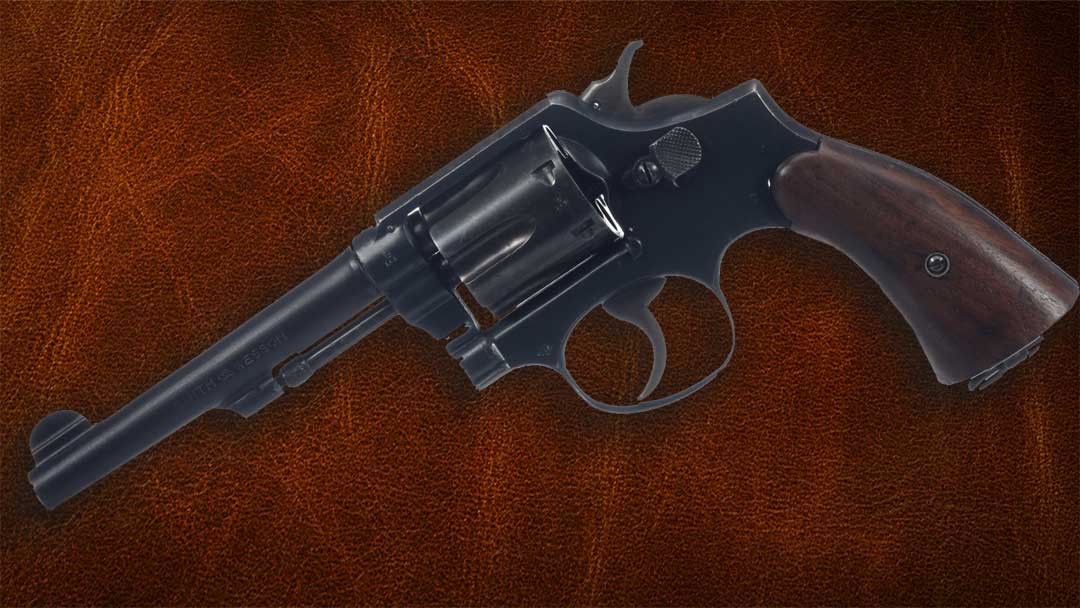 A Smith & Wesson .38/200 British Service DA revolve, manufactured circa 1940-1945. Provenance: the Art Buchanan Collection.
The Rare and Historic
Welcome to the gun show event with history around every corner. Rock Island Auction Company Preview Days truly are an interactive museum, and October's event features no shortage of guns tied to historic figures, important events, or rare stepping stones in the history of arms evolution offered at attainable price points.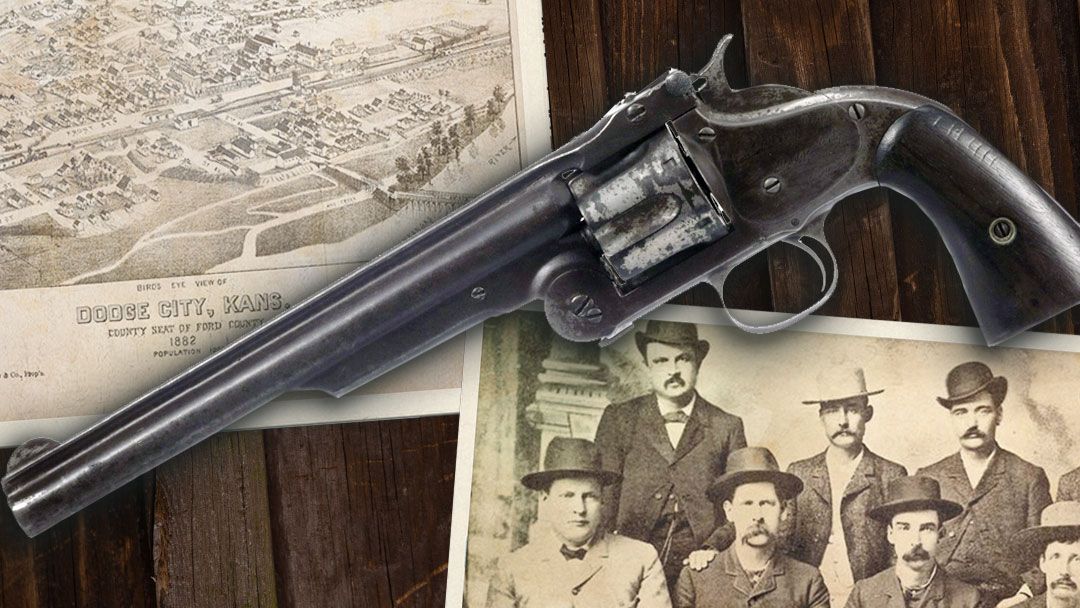 Smith & Wesson Model No. 3 Second Model American revolver inscribed to Dodge City lawman Larry Deger. The literal heavyweight of frontier lawmen, Larry Deger rubbed shoulders with Wyatt Earp, feuded with Bat Masterson, and served a term as mayor in one of the toughest towns in the Wild West.
Another great lot with a story to share, this pair of Model 1862 Police revolvers was manufactured in 1861 and have "Presented to Lt. G. Book by Co. A 82d PV" inscribed along the backstraps. George Book enlisted on July 23, 1861 as a 1st Lieutenant in Company A of the 82nd Pennsylvania Infantry. Book transferred to Company E on August 20, 1861, and served as their captain. The 82nd, originally organized in Philadelphia as the 31st Regiment, initially defended Washington, D.C., until March of 1862 before engaging in the Peninsula Campaign and the bloody Battle of Antietam.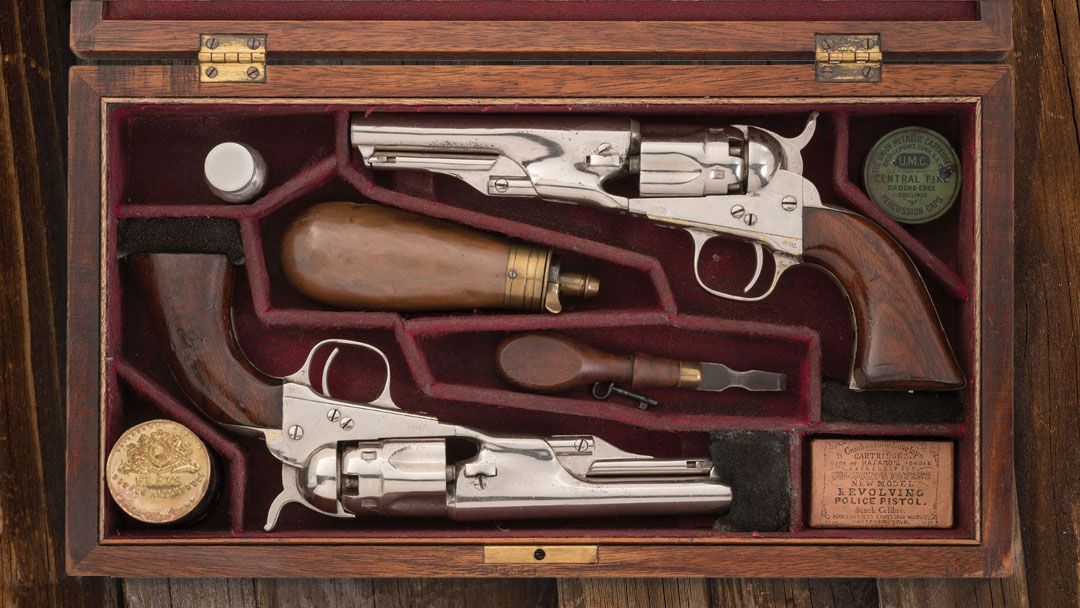 Cased Pair of Colt Model 1862 Police percussion revolvers with presentation inscribed to Lieutenant George Book of the 82nd Pennsylvania Infantry.
When we said you'd find guns for everyone in October, we weren't kidding. The expansive range of arms and eras covered is illustrated by supreme rarities like the Colt Whitneyville Hartford Dragoon. Also known as the "Transitional Walker", the Whitneyville Hartford Dragoon incorporated leftover parts from its larger Colt Walker predecessor. Approximately 240 "Transitional Walkers" were produced toward the end of 1847 between the serial ranges of 1101-1340, making the example below a fantastic opportunity for a determined Colt collector.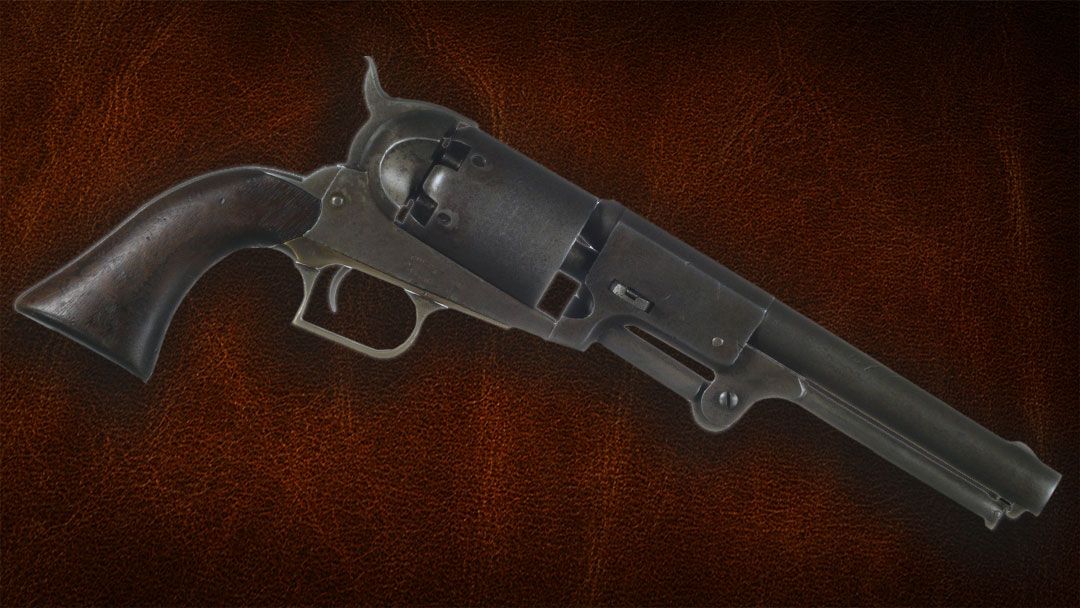 This Colt Whitneyville Hartford Dragoon percussion revolver is the first variation of transition Dragoon which features a cut-out at the rear of the frame which fits the curved portion of the grips.
Only 1,000 New Haven Arms "Volcanic" carbines were produced from 1857 to 1860 across three barrel length configurations, and the 25 inch model is the rarest. Even fewer Volcanic carbines were factory engraved, making Lot 2006 a highly desirable collector gun. As the predecessor to the Henry and Winchester lever action rifles, the Volcanic holds a distinct place in the story of American firearms.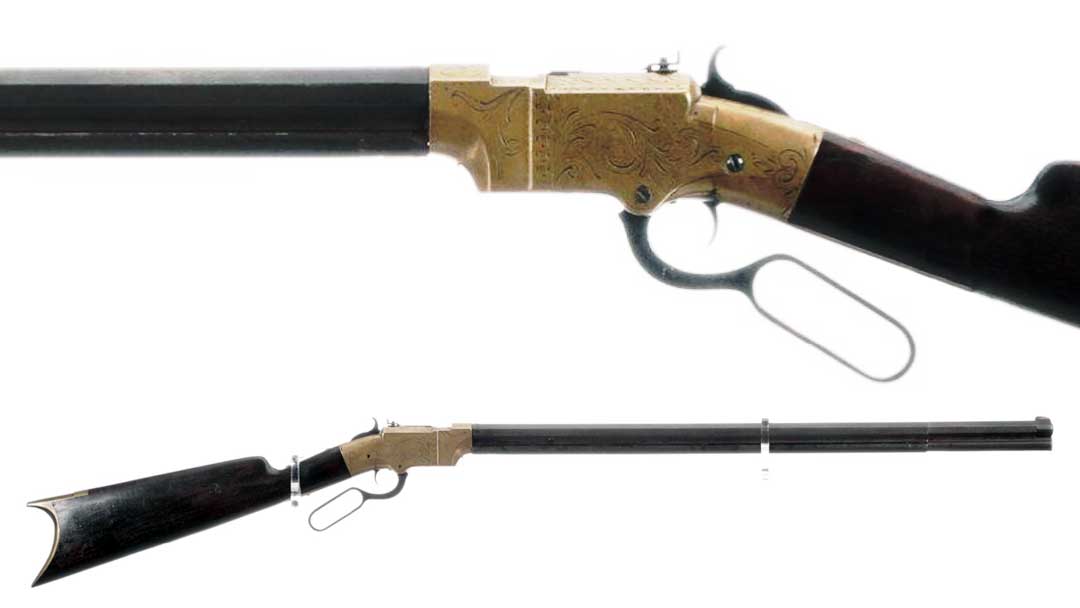 Scarce New Haven Arms Co. "Volcanic" lever action carbine with the desirable 25 inch barrel.
Quality Classics at Great Price Points
Welcome to the gun show defined by quality. Rock Island Auction Company is known for its great-looking guns, and October delivers a jam-packed slate of high-condition collectibles offered at a range of price points to suit the budget of most collectors and investors.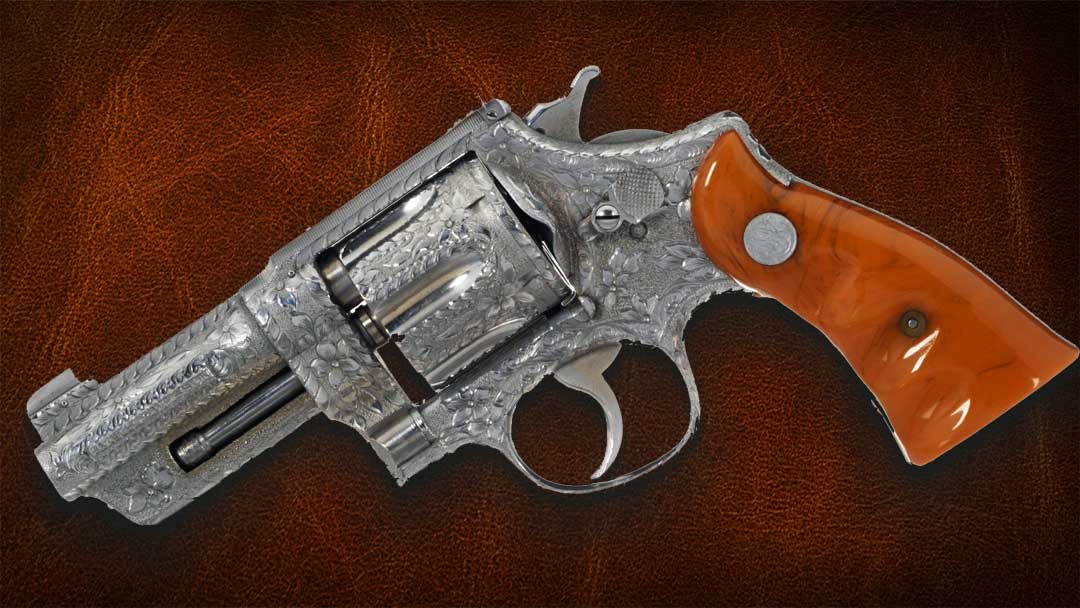 Engraved Smith & Wesson Registered Magnum DA revolver, one of only 363 Registered Magnum revolvers manufactured in the 3 1/2 inch barrel length, the shortest factory length available. Estimated price: $2,500 – $4,000.
From engraved shotguns to fine condition vintage rifles, fall's auction contains quality guns for everyone at an attainable price for the determined firearms fan. Collector mainstays like Winchester, Springfield, and Browning lead the lineup, while long-range specialty guns like the bench rest rifle and the distinctive Schuetzen are prominent stars.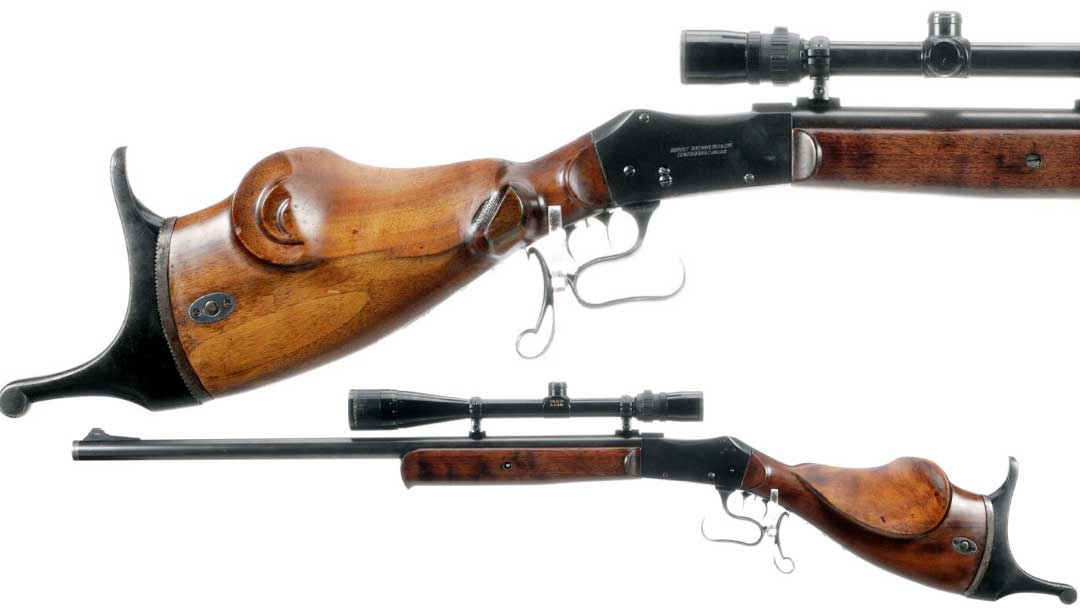 Haemmerli Schuetzen single shot rifle with scope. Estimated price: $3,500 – $5,500.
You can't claim to be the gun show of gun shows without an ample offering of quality Colt wheelguns, and October doesn't disappoint. The immortal Colt Single Action Army easily ranks as one of the most sought-after guns in the collecting pursuit. While their prices have been soaring in recent years, fine Colt SAA examples can still be found within reach of the average collector's pocketbook, and vintage Colts are a fantastic store of value.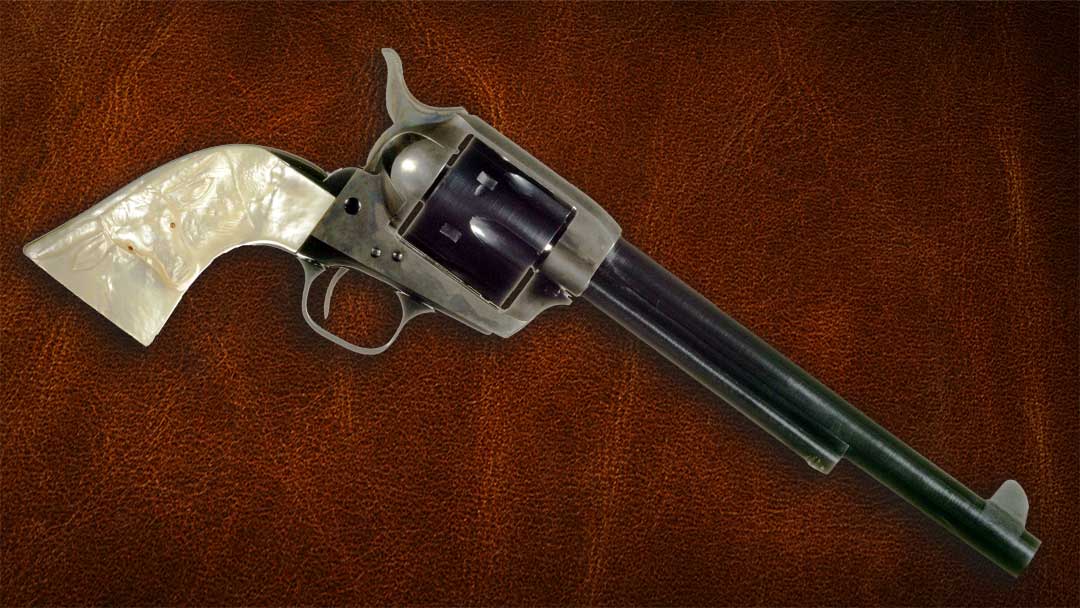 Colt First Generation Frontier Six Shooter Single Action Army revolver with a carved steer head grip, holster, and factory letter. Estimated price: $3,500 – $5,500.
The Weird. The Wild. The One-of-a-Kind.
Though popular manufacturers like Smith & Wesson, Ruger, and Remington tend to steal the show, Rock Island Auction Company's October 4 – 7 Sporting & Collector Auction event presents some truly weird guns and curious collectibles to fill the holes in your collection.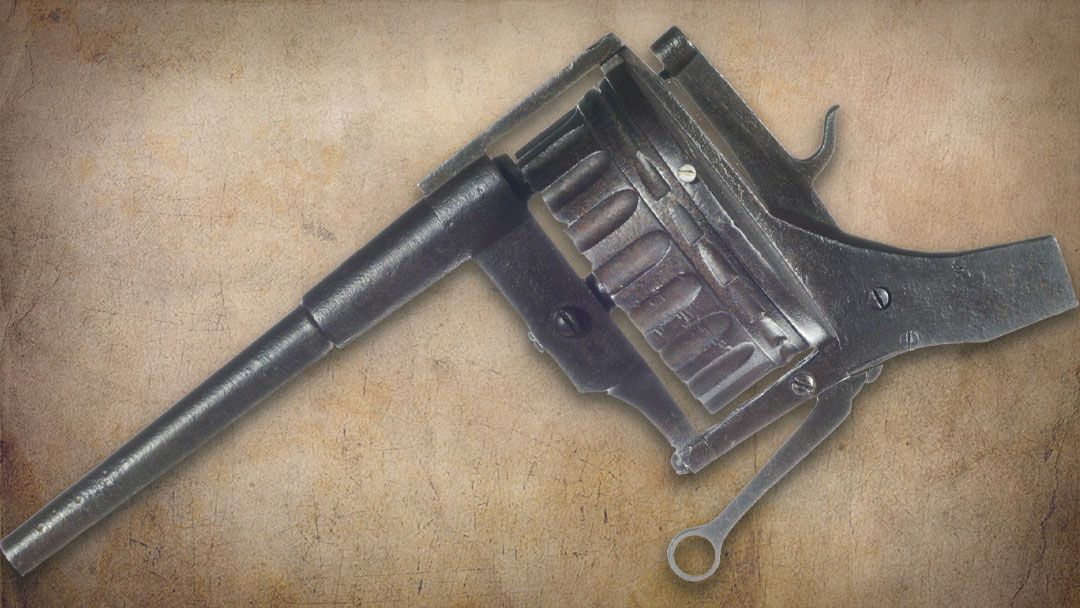 This massive 20-shot DA revolver is in a similar configuration to other revolvers that have previously been listed as trap guns, remote fire guns, or keel guns. It has a large cylinder, ring trigger for attaching a line, and "grip" area that appears more functional as a mounting point.
We told you we had guns for everyone, and that includes knife lovers as well. Why bring a knife to a gunfight when you can have both? Manufactured by G.R.A.D. of Las Vegas, the RS-1 is a unique AOW category weapon that combines a bowie-style fighting knife and a six-shot revolver chambered in .22 LR built into the handle.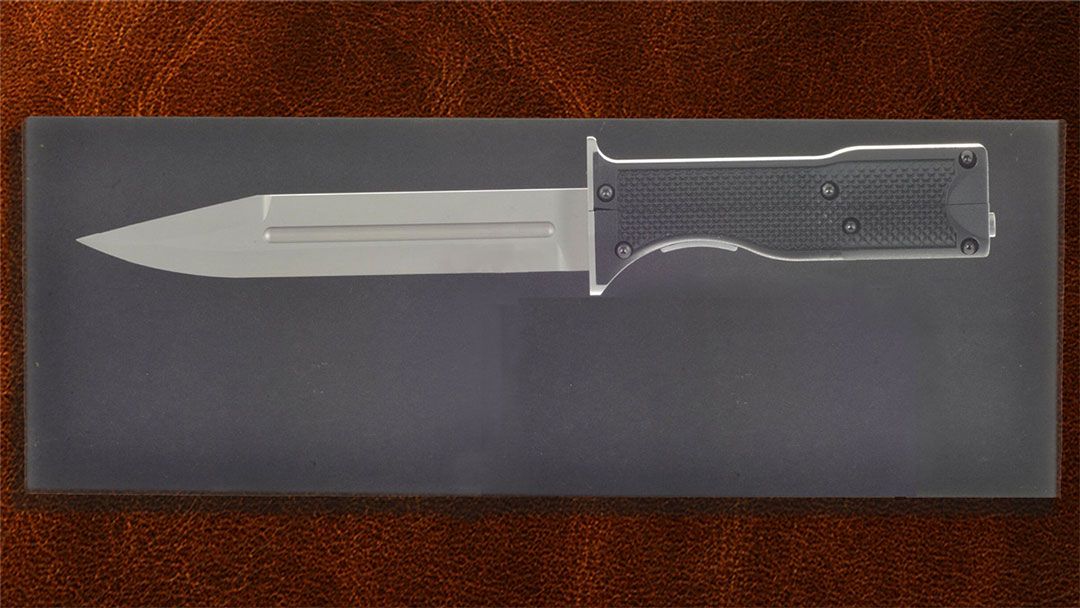 A six-shot .22 LR revolver-knife. The blade is approximately 6 5/8 inches long, with an overall length of 11 3/4 inches.
A vampire-killing percussion pistol has to rank among the strangest and most fascinating collectible weapon offerings at Rock Island Auction, though it certainly suits the October season. If you've ever wanted to see a Duckfoot pistol, an assassin's kit, or a jailer's key pistol, this is definitely your kind of gun show.
Find Vampire-killing kits, Duckfoot pistols, and more this October!
Welcome to the gun show that covers the full breadth of military history, including WW2 Airforce relics like the Norden bombsight.  Where else can you view and buy a Japanese Roakuoh-Sha Type 89 aerial gunnery trainer, a U.S. Navy M85 heavy machine gun cutaway mockup, and a pair of brass U.S. Army mannequin heads for helmet testing? This October you'll discover some absolute rarities that you'd be hard pressed to find at any other gun show.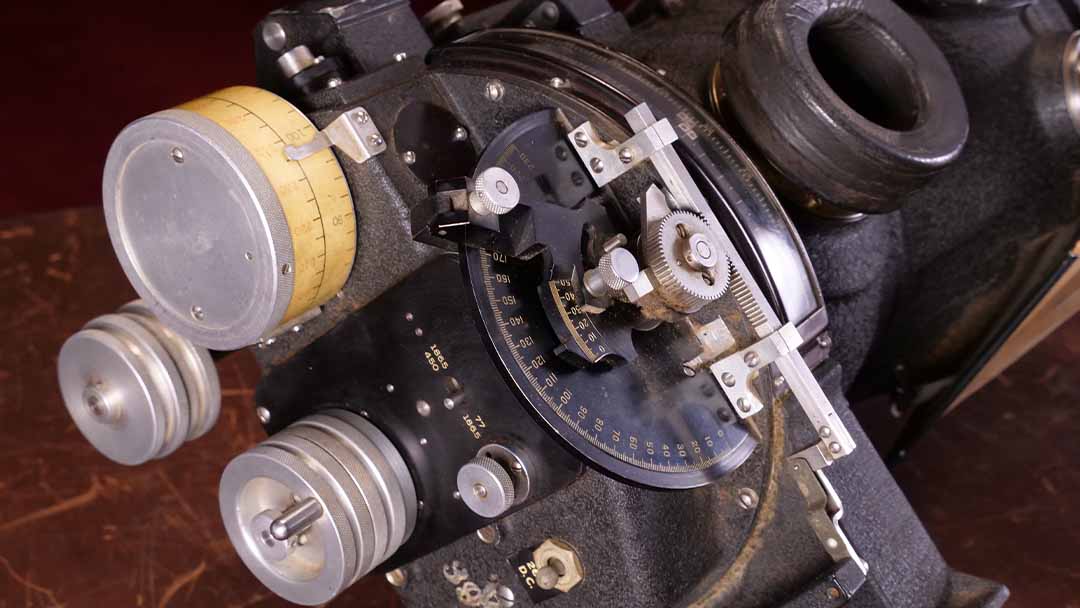 In addition to lots of guns and collectible weapon offerings, October's auction offers rare curiosities like the Norden bombsight, a mainstay of the United States' strategic bombing strategy in WW2.
Welcome to October's Greatest Gun Show
Four days, thousands of guns, one place: Rock Island Auction Company. October's four-day spectacular isn't just the king of Illinois gun shows, it's one of the greatest gunshows of the year, and admission is free of charge!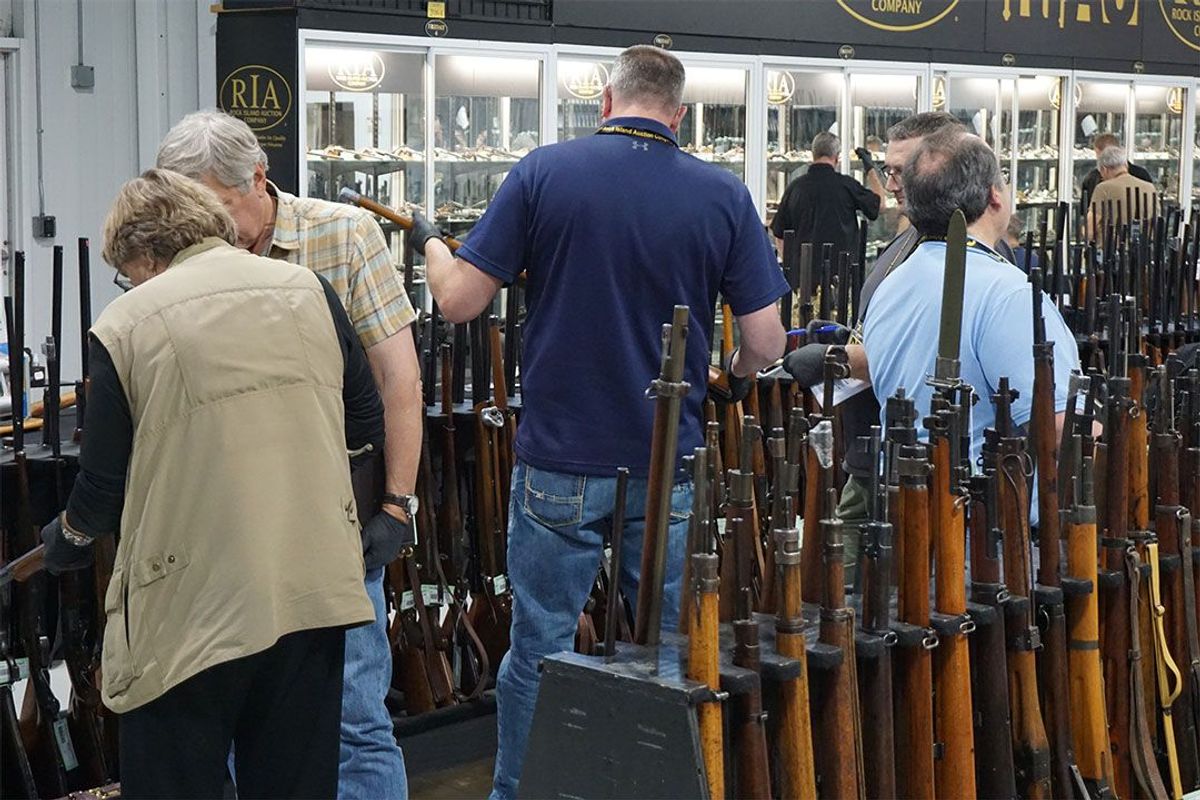 Rock Island Auction Company welcomes you to October's greatest gun show!
Our Preview Hall opens for public exhibition on October 3rd, the day prior to auction, where you can stop by and handle your dream guns firsthand and take in one of the most expansive selections of collectible arms around. From vintage to modern, from centerpiece models to used guns ready to be fielded for the next generation, Rock Island Auction has it all.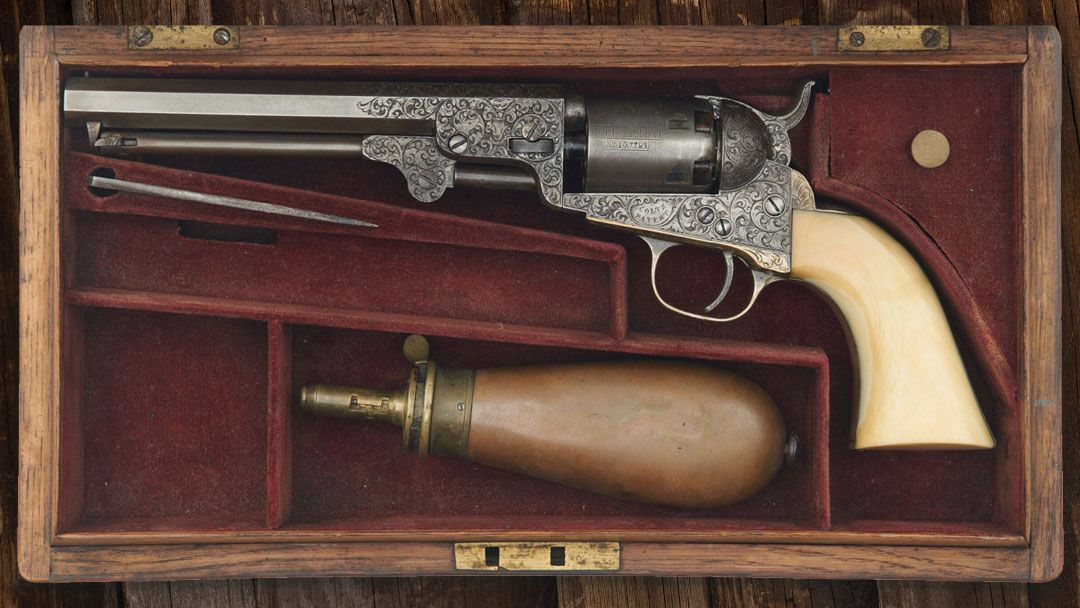 Cased factory engraved Colt Model 1849 Pocket percussion manufactured in 1855 and likely engraved by Gustave Young. It comes in a fitted hardwood case with an L-shaped combination tool and bag-shaped Dixon flask.
Lots of Guns for Everyone
We've got the supply, you've got the demand. Whether you're looking to upgrade your collection or pick up some gun gifts for the firearms aficionados in your life, Rock Island Auction Company's October spectacular covers every genre of the gun collecting pursuit.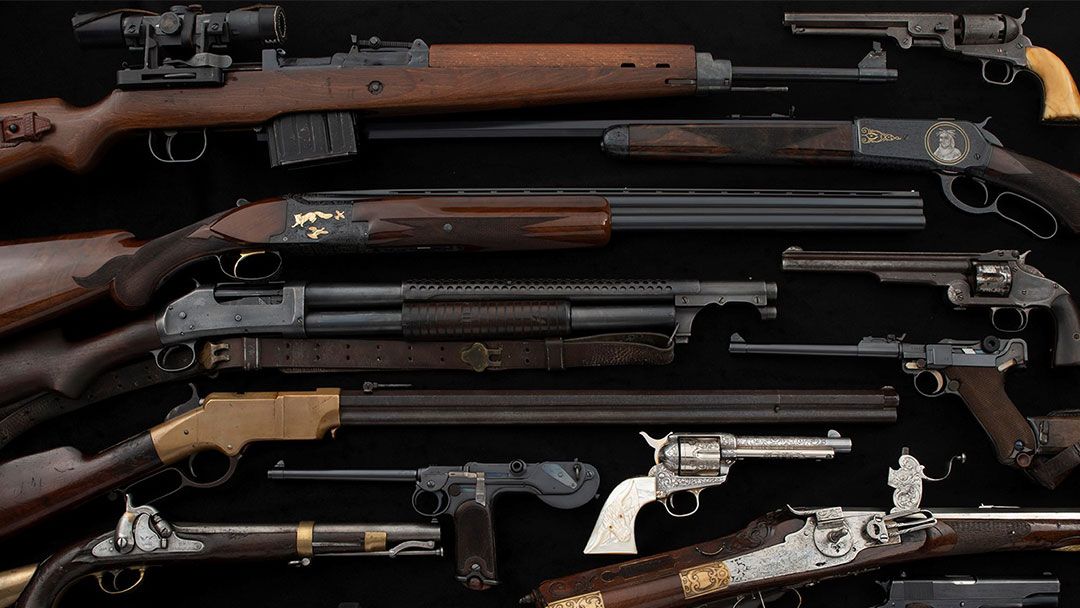 Rock Island Auction Company's October Sporting and Collector Auction features quality gun collection must haves from every firearm genre.
Subscribe to the weekly Rock Island Auction newsletter to receive new gun blogs and gun videos covering October's event and our fantastic slate of gun auctions to come. If you can't attend October's greatest gun show, check out out the online catalog, place your bids, and follow the auction live on RockIslandAuction.com. We're happy to answer your questions and provide additional information and photo on any lot you're interested in so you can inspect your favorite guns remotely before the auction.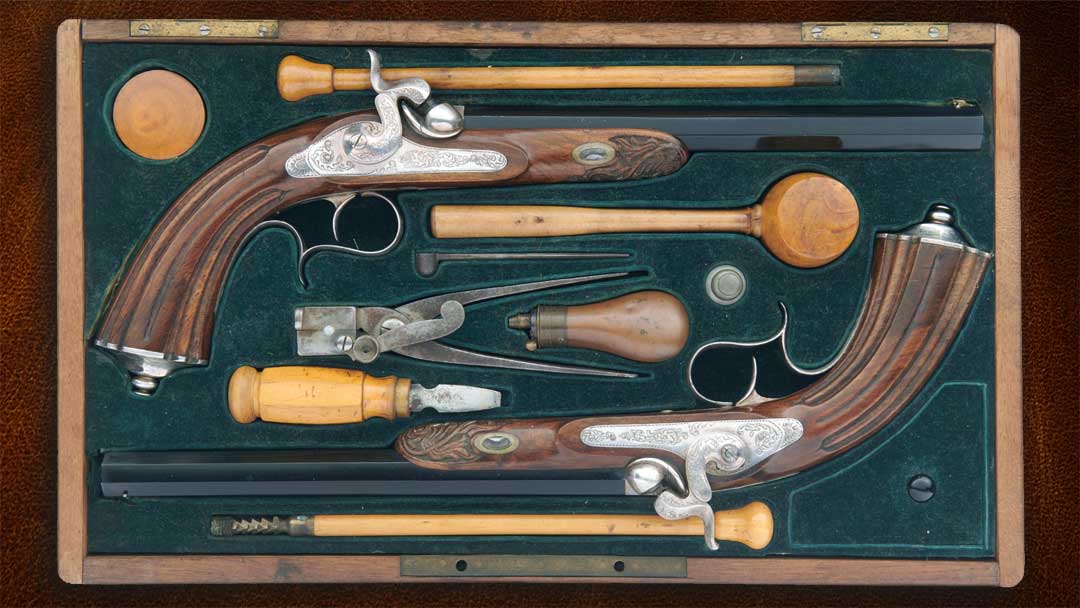 Cased pair of engraved, carved, and silver-plated French percussion 19th-century dueling pistols.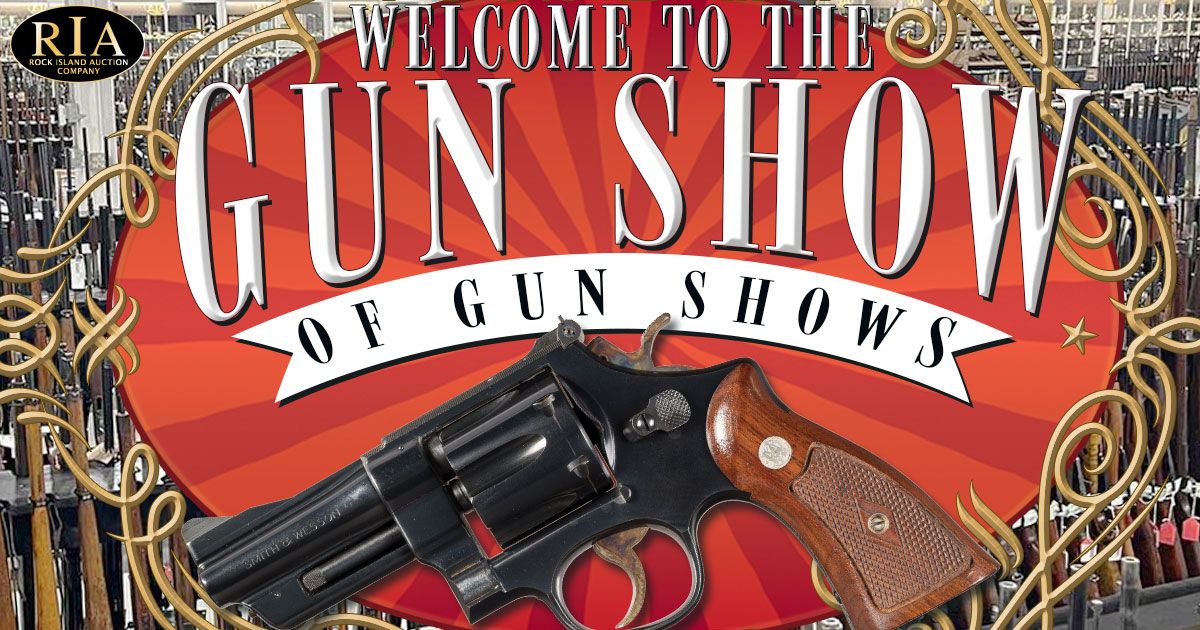 Rock Island Auction Company