The name Winchester embodies American gunmaking at its finest, and the Winchester Model 21 is widely hailed as one of the most elite American boxlock double guns ever produced. Although technically a production gun until 1960, each Winchester Model 21 was custom-crafted in terms of workmanship, configuration, and attention to detail, and every one of these classic shotguns has a story as unique as the sportsmen and shooters who shouldered them.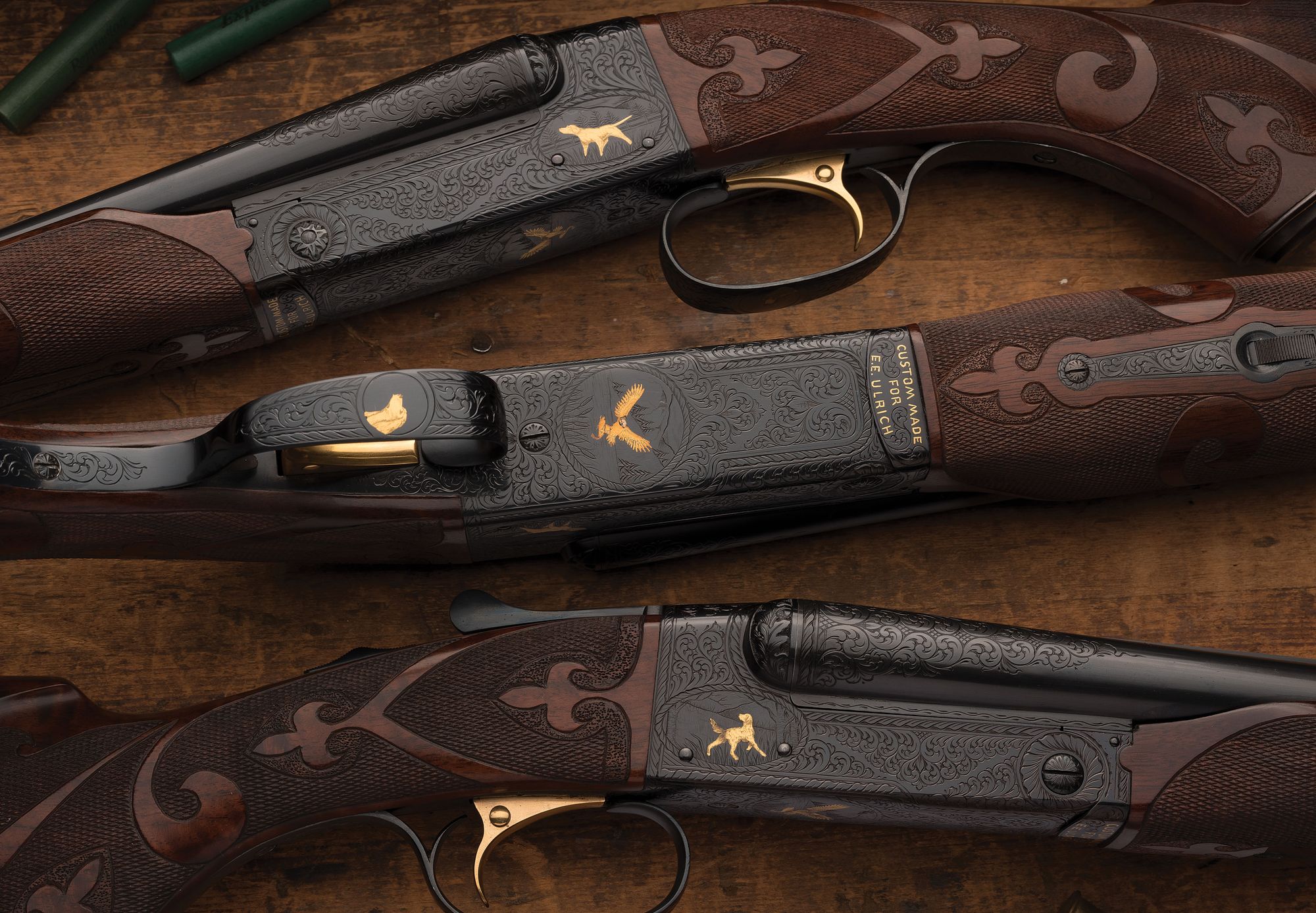 Three Winchester Model 21 Grand American shotguns. Available this August.
Most Winchester Model 21s have nicks and dings from use in the field, with a bit of wear in the bluing that speaks to countless excursions through briars, rain, and far-flung snows. Yet functionally, it's rare to find a Model 21 that isn't as robust as the day it shipped. These deluxe sporting arms are defined not only by their elegant simplicity and master workmanship but as symbols of the golden age of American manufacturing. Indeed, the highest condition Model 21 examples represent gunmaking as a fine art.
What is a Winchester Model 21?
Some fans of Winchester's classic side by side would call the Model 21 perfection. Thomas Crossley Johnson, Winchester's lead gun designer when the Model 21 was conceived in 1924, stated that the gun was "equal in quality to any double model anywhere, and of superior design and craftsmanship. This will be a lifetime gun for the most particular shooter."
Other noted designers like George Lewis, Frank Burton, and Louis Stiennon played a role in developing the Winchester Model 21 as well. Though much of Winchester's reputation in the 19th and early 20th century had been earned through its legendary rifles, the company had also been making a name for itself with successful shotguns like the Model 97 pump and the hammerless Model 12. The Model 21 was conceived to fill a different niche, however.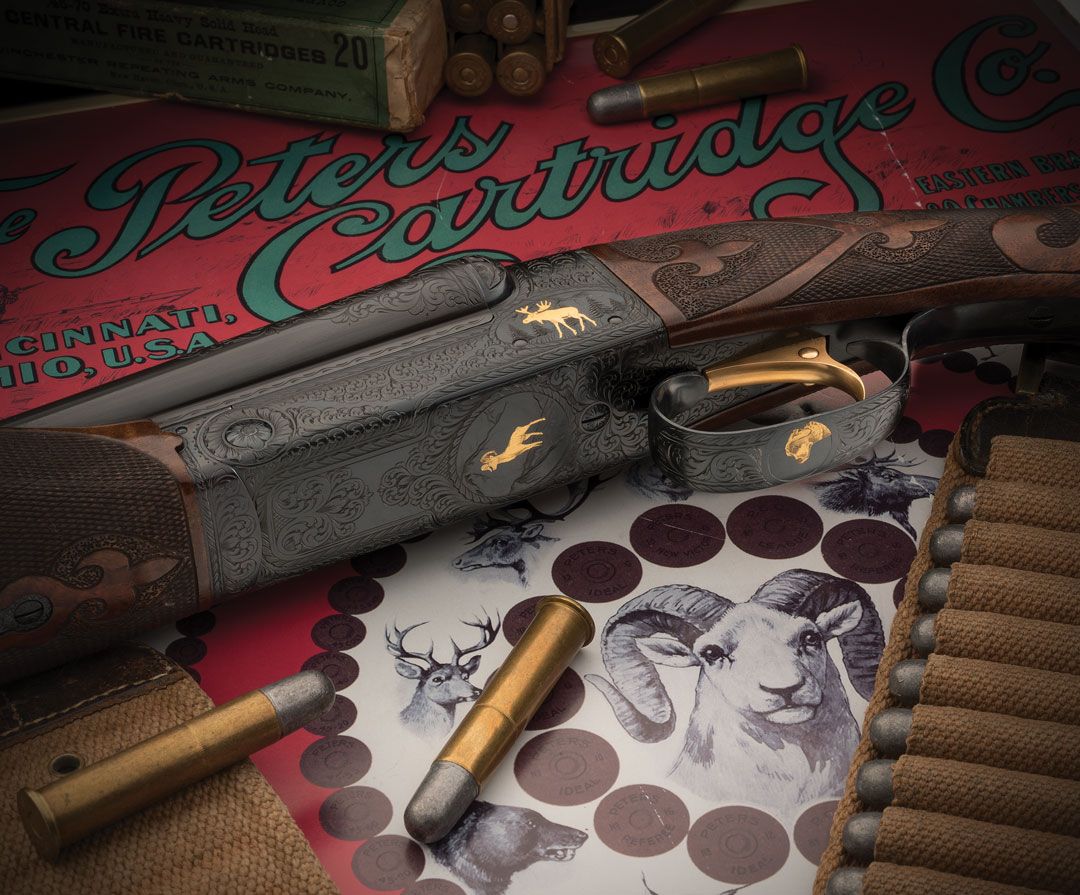 An extraordinarily rare Winchester Model 21 Grand American style 45-70 double rifle. Available this August.
The Winchester Model 21 was developed to compete not only with luxury American shotguns offered by companies like A.H. Fox and Parker Brothers but to rival the finest English side by sides. Where British sportsmen preferred lighter weight and lighter loads, the Model 21 was engineered for power and durability. This gave Winchester's new double gun a comparatively low recoil and a smooth swing, a robust design that could spend the day firing at pigeons, waterfowl, or clay target without much worry to either the gun or the sportsman shooting it.
John Olin and the Model 21
The stock market crash of October 1929 sent Winchester to the brink of bankruptcy, and the Great Depression might have spelled the end for the Model 21 if not for John M. Olin. Western Cartridge Company, owned by John Olin's father, acquired Winchester in 1931. Four years later, John Olin was promoted to Vice President of the firm and named head of the Winchester division, where he took a special interest in the Model 21.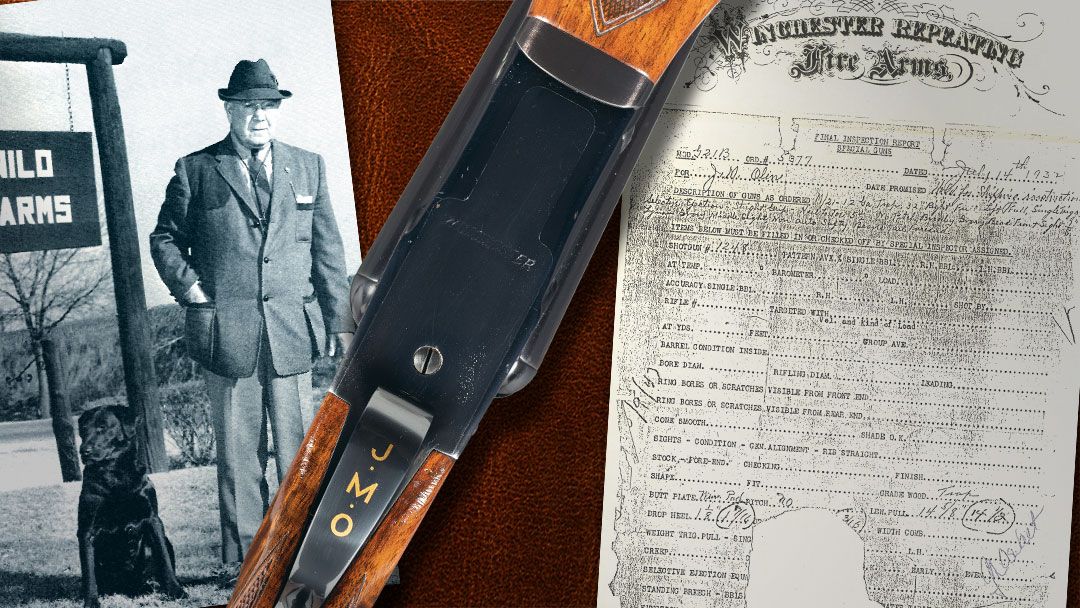 Documented Winchester Model 21 made for John M. Olin sold for $9,200 in Rock Island Auction Company's May 2021 record setting gun auction.
John Olin was an avid hunter and a savvy businessman, and his leadership spurred a lengthy period of success for Winchester. Olin was committed to maintaining a high standard of quality, and he viewed Winchester's new boxlock double gun as a chance to demonstrate his company's prestige and craftsmanship. In a 1934 letter to Winchester CEO Edwin Pugsley, Olin confidently proclaimed, "I think we can build a better gun than anyone has built so far."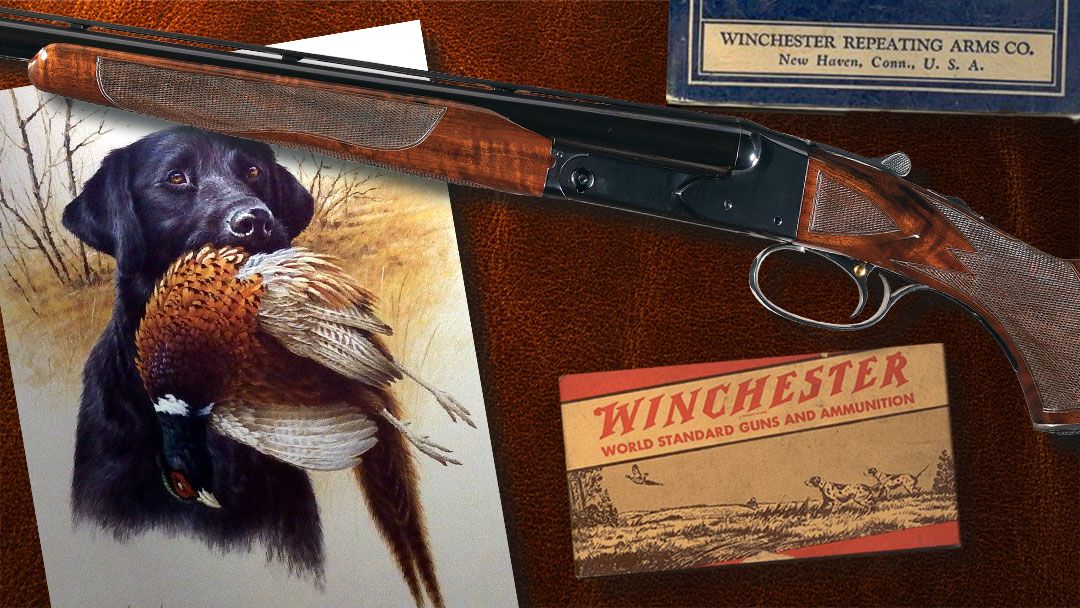 Winchester Model 21 20 gauge shotgun. Available this August.
Olin's desire to place reputation over short-term profit likely kept the Winchester Model 21 available for order despite its lofty production costs. Ned Schwing, author of Winchester's Finest, reports that Winchester made little revenue from the expensive line of custom side by sides and in some cases lost money on the endeavor. John Olin's "King Buck" shotgun, exhibited today at the NRA Firearms Museum, is considered to be the finest Winchester Model 21 ever produced, and an appropriate tribute to a man who valued talented artisans, the finest materials, and traditional hand-fitted gunmaking techniques that were becoming more scarce by the decade.
"There is no limit to our willingness or ability to make your Winchester Model 21 the finest double gun in the world. Our master craftsmen are at your complete service."       – The Winchester Model 21 Catalog, 1948
Winchester Model 21 Cost
Though the Winchester Model 21 was not officially announced to the public until January 2nd, 1931, Winchester salesmen were promoting the new shotgun as early as October of 1930. Upon its debut, the Model 21 was priced from $59.50 to $175.60, which works out to a range of $1,144.19 to $4,276.94 in today's money. One year later, the most modestly priced Model 21 had risen to $65.50, and the cost continued to trend upward. Still, even during the worst years of the Great Depression, a reliable double gun offered the ability to hunt, and the Winchester Model 21 saw steady demand throughout the 1930s and 1940s.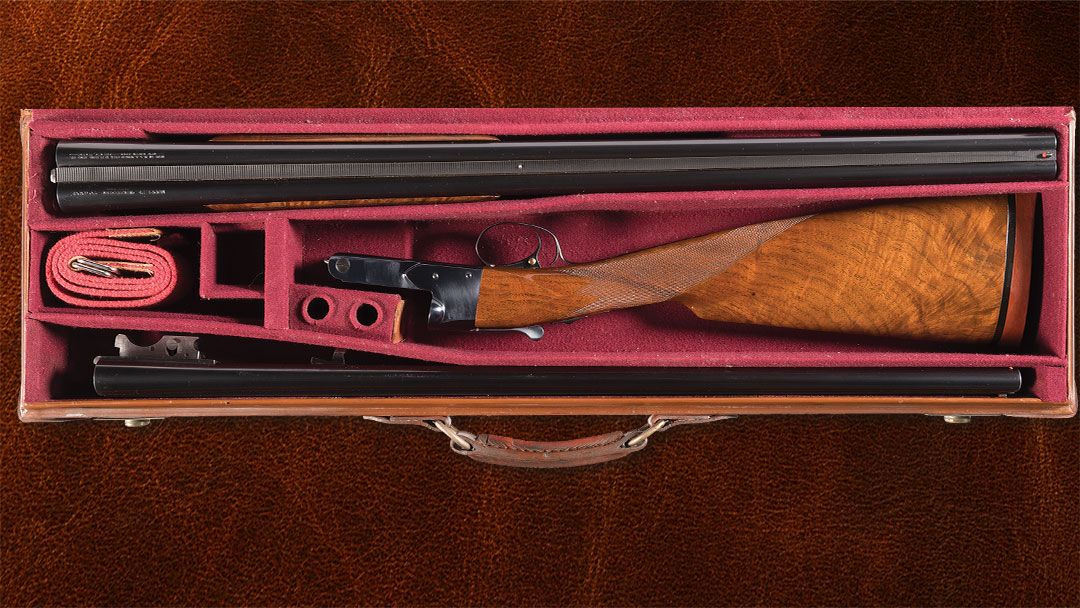 Winchester 20 gauge Model 21 shotgun. Two barrel set with cases. Available this August.
After WW2, the base price for a Winchester 21 had reached over $300.00, serious money in an era when the average cost of a new car was $1,125. Each new Winchester catalog introduced new custom options that could further increase the price tag, and by the early 1960s the lowest price point for the Model 21 had jumped to $1,000.
Winchester Model 21 Styles
In Winchester's 1932 catalog, the Model 21 was offered in Standard, Tournament, and Trap grades, each available in 12, 16, and 20 gauge variations. An additional premium was charged for single trigger and selective ejection, and a ventilated rib and beavertail forend could be added for higher still.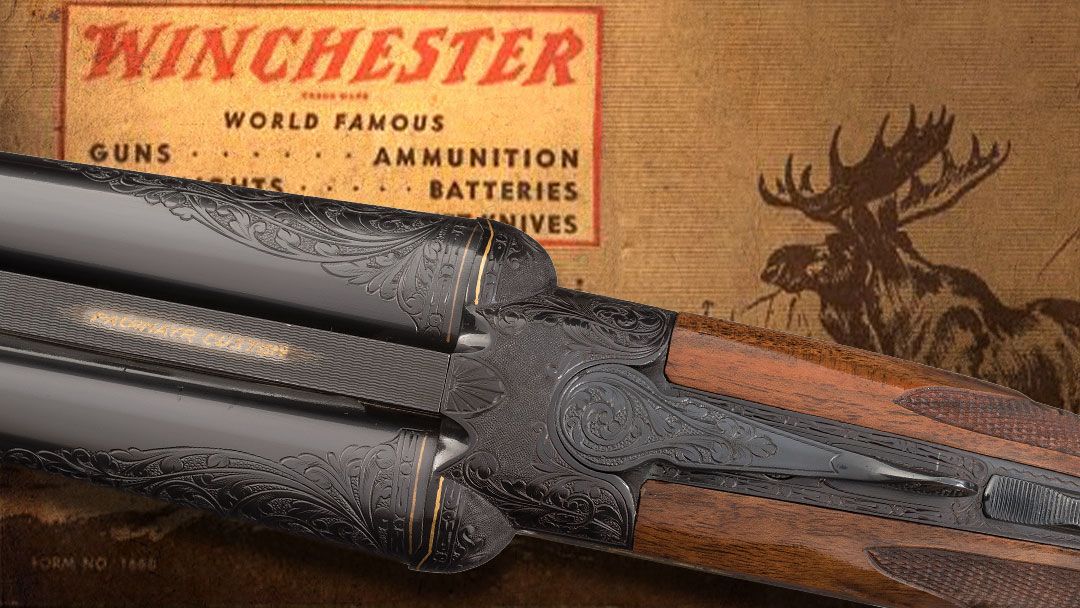 Gino Cargnel signed, master engraved and gold inlaid Pachmayr upgrade Winchester Model trap shooting gun. Available this August.
The following years saw the introduction of the Winchester Model 21 Skeet and Duck grade, as well as the Model 21 Custom Built, which allowed for numerous barrel lengths and chokes to meet any shooting aspiration. This impressive level of customization defined the Model 21 going forward and allowed customers to special order 28 gauge and .410 bore guns as well, the latter being a favorite of John Olin.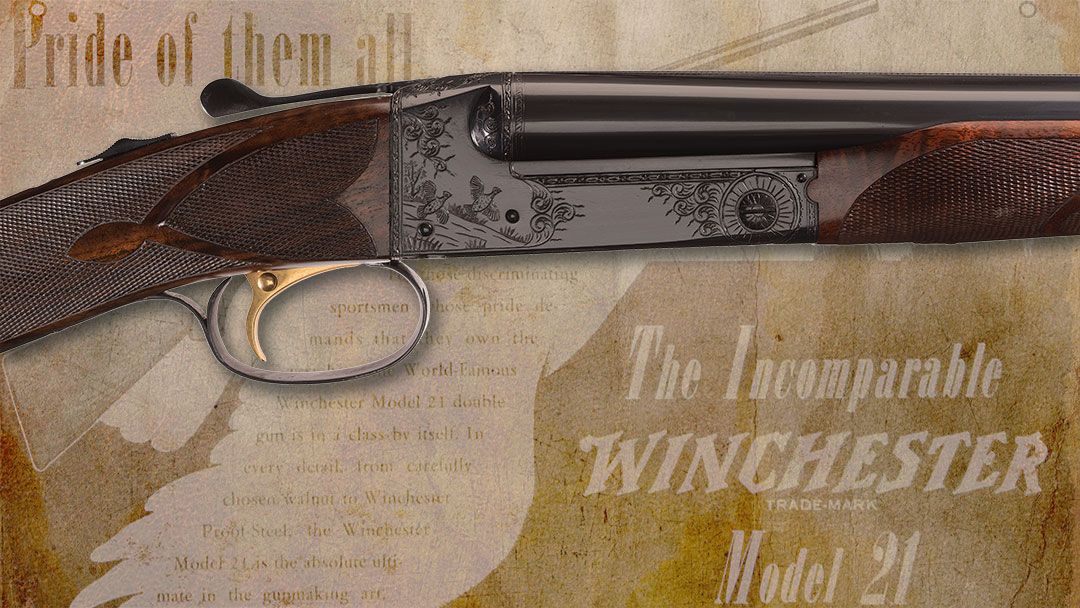 Engraved Winchester .410 Bore/28 gauge Model 21 shotgun with two barrels and original case. Available this August.
Of the 30,000 Winchester Model 21 shotguns produced from 1931 to 1959, the Custom Built option accounted for nearly half that number. Given the popularity of the custom model and the high manufacturing costs involved with maintaining the Model 21 as a production gun, Winchester decided to remove the side by side from its regular lineup and reclassify the Model 21 as a special order bespoke shotgun exclusively available through the Winchester Custom Shop.
"Winchester is prepared to build, on special order, guns having various other combinations of standard barrel lengths and standard chokes. Straight grip stocks or those with special dimensions, including cast-off Monte Carlo and cheek pieces are available at extra charge."                            – The Winchester Model 21 Catalog, 1936
Winchester Custom Shop
Starting in 1960, the Winchester Custom Shop in New Haven, Connecticut offered the Model 21 in Custom, Pigeon, and Grand American grade, the latter being the most lavishly decorated of the three. Personal preference was the name of the game, and the Winchester Custom Shop Model 21 could be tailored to an individual's physical build, shooting style, and artistic tastes.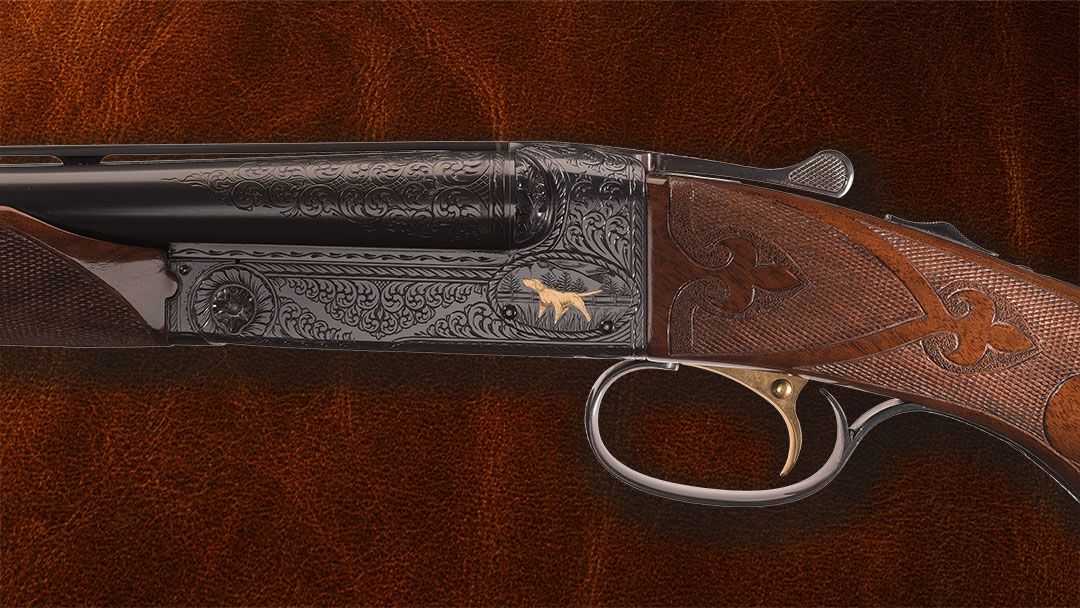 Engraved and gold Inlaid Winchester .410 Bore Model 21 Grand American two barrel set with case inscribed to Edward E. Ulrich. Available this August.
Each client could choose to furnish their Model 21 with a variety of game scenes, monograms, and lettering of their choice. Numerous engravings, checkering, and relief patterns were offered as standard options, and the ornamentation on any of the three Model 21 Custom Shop grades could be tailored in exacting detail for the right price.
"We will gladly suggest special designs or executive ornamentation in accordance with your own design and specification," Winchester's 1960 catalog promised. "There is no limit to our willingness or ability to make your Winchester Model 21 the finest double gun in the world."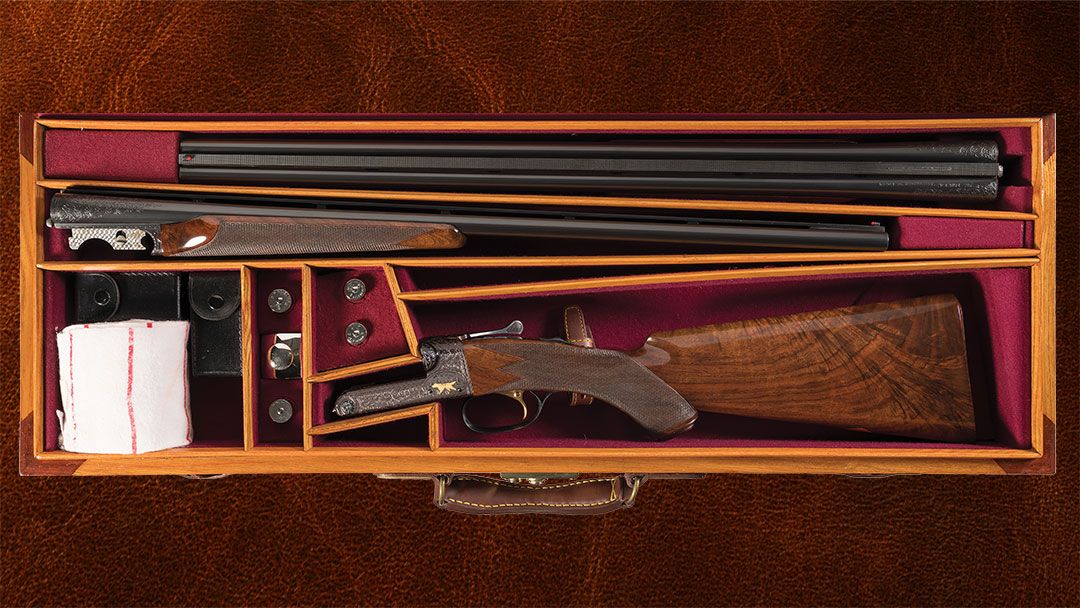 A rare example of a purpose built, lightweight, 28 gauge Model 21 Grand American shotgun with case. Available this August.
Given the vast number of custom features and a wide range of personal tastes, each Model 21 produced during the Custom Shop era became a truly a unique work of art that would, "stand out in any gathering of sportsmen and gun connoisseurs." And for no variation does that hold truer than the aptly named Winchester Model 21 Grand American shotgun.
Winchester Model 21 Grand American
The Winchester Model 21 Grand American shotgun represented the definition of top of the line. It was a special order within a special order model, an elite side by side at the highest and most prestigious level of craftsmanship, living up to Winchester's promise that "every last full measure of the gunmaker's and engraver's skills has been devoted to the Grand American."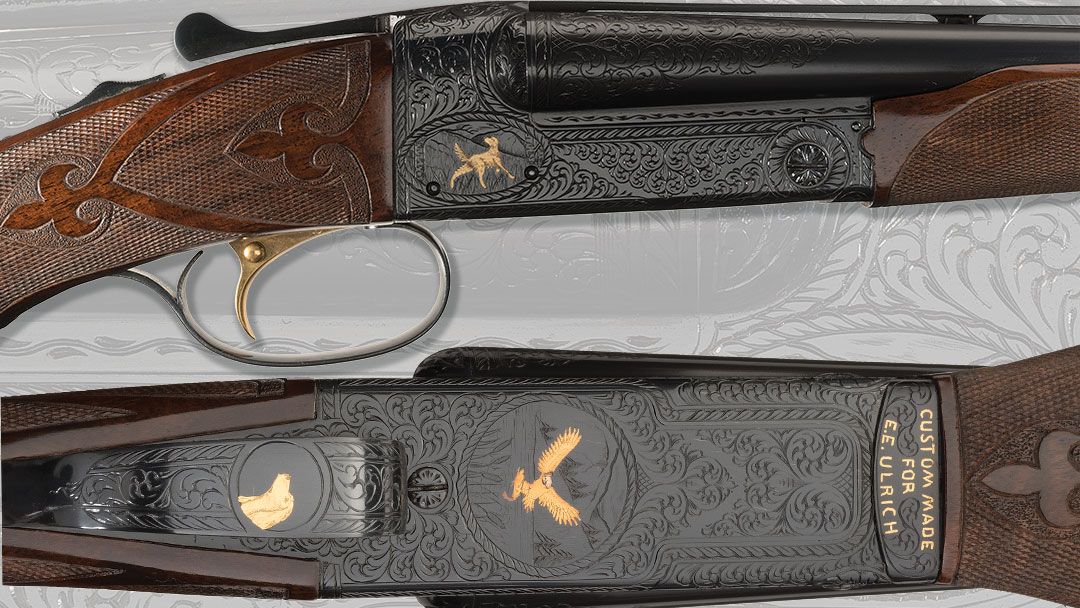 Engraved and gold inlaid Winchester 28 gauge Model 21 Grand American shotgun with two barrel set and case. Inscribed to Edward E. Ulrich. Available this August.
The standard Model 21 Grand American patterns feature special carving on the shotgun's black walnut stock and beavertail forends that alternate fine checkering with graceful fleur-de-lis designs. Rich engraving adorns the frame and barrels, often performed by renowned masters like the Kusmit brothers or George Ulrich. 14-karat gold inlays of dogs and birds supplement the engraving, and the Winchester 21 Grand American also often featured a gold oval nameplate with the three engraved initials of their owners, and those same initials can often be found embossed on a custom-fitted leather trunk case that accompanied each special order shotgun.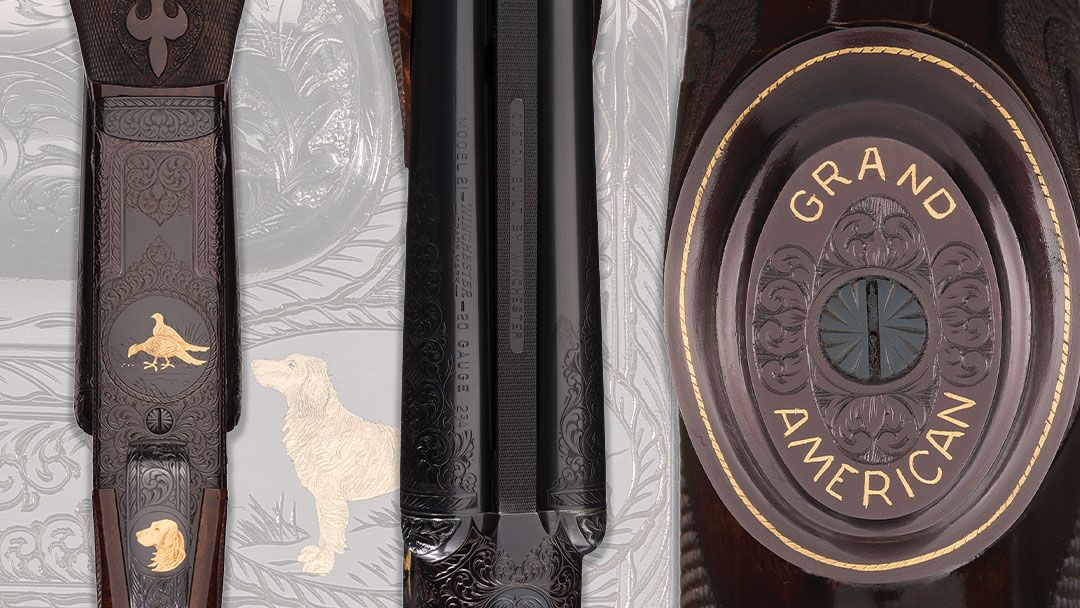 Engraved and gold Inlaid Winchester 28 gauge Model 21 Grand American shotgun with three barrel set and case. Available this August.
Of the thousand or so Custom Shop Model 21s produced from 1959 to 1988, fewer than 250 were Grand Americans. Given their beauty and rarity, it's no surprise that today finding a Winchester Model 21 Grand American for sale is a delight for gun lovers, as Winchester itself predicted when they claimed: "the exceedingly few made each year will be presentation guns, collector's pieces and the favorite firearm of those few individuals who can and who will choose the finest of anything for their own use."
Winchester Quality
The Winchester Model 21 has enjoyed a long-standing reputation for quality among many shotgunners and Winchester collectors over the decades. "In accordance with the highest traditions of the skilled art of the gunsmith, and as befits both the owner and the maker, this Presentation Firearm will be made as One-Of-A-Kind," Winchester pledged in the accompanying document presented with each Model 21. "Created, fitted and handcrafted for the special use, possession and enjoyment of the herein named Sportsman. In witness and pledge of which this finest of firearms will be engraved with the words Custom Built by Winchester."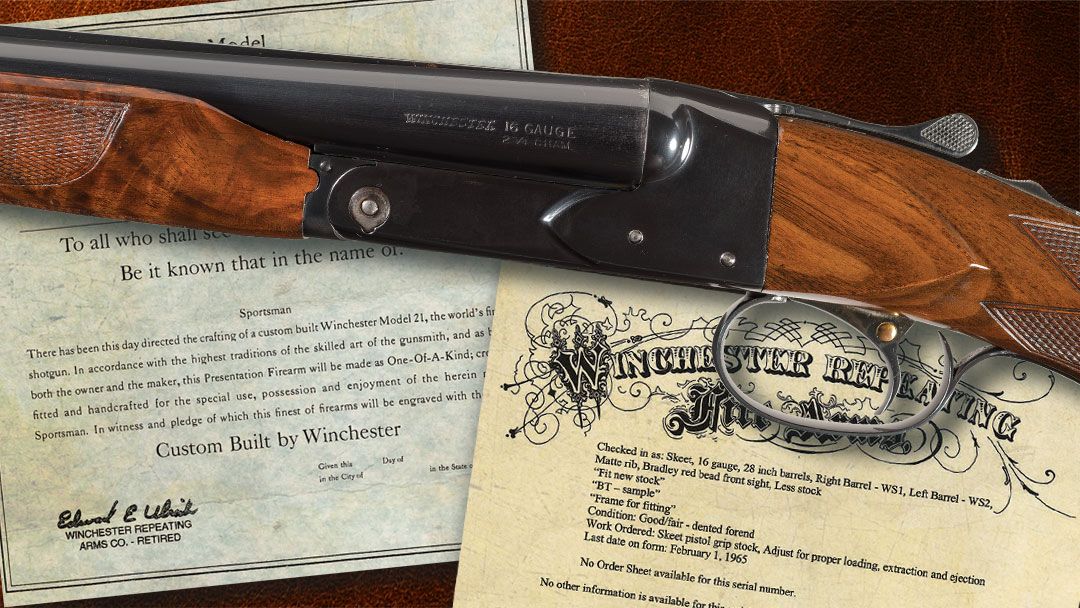 A scarce Winchester 16 gauge Model 21 Skeet shooting gun with its factory letter. Available this August.
In addition to the meticulous engineering, another secret to the Model 21's superior quality was the use of Winchester Proof Steel in its construction. Winchester Proof Steel is a chrome molybdenum alloy heat-treated to have a tensile strength of 115,000 psi, notably higher than the Nickel Steel that Winchester had been employing since 1895.
To promote their new gun and demonstrate its durability, Winchester conducted a torture test in 1931 by firing 150% proof loads through a Model 21 and numerous competing shotguns. Every competing brand failed early, and after 300 rounds only the Model 21 stood tall. 1,700 rounds later, and the Model 21 still performed flawlessly, affirming John Olin's confidence in Winchester Proof Steel.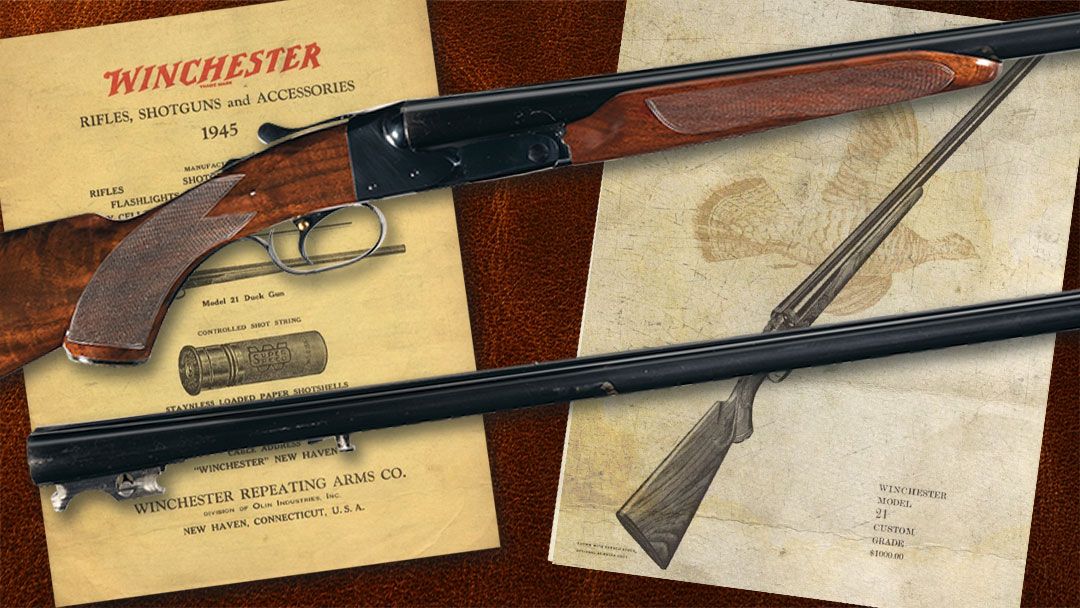 Winchester 16 Gauge Model 21 Skeet shotgun with two barrels. Available this August.
Jack O'Connor, author of "The Shotgun Book," confirmed Winchester's boast that the Model 21's machined frame and dovetailed barrel construction was nearly twice as strong as similar case hardened frames. O'Connor, a seasoned sportsman and a contemporary of John Olin, considered the Model 21 his favorite shotgun, writing, "I believe the Model 21 Winchester double is probably the strongest, most rugged, and most trouble free double ever made."
The Winchester Model 21's Legacy
The Winchester Model 21 shotgun represents an era of proud American craftsmanship. Anyone who celebrates tradition understands what elevates an heirloom gun over something you can find at a strip mall, and though even the most basic variation of the Model 21 was a pricey purchase, that investment granted the owner a durable yet elegant legacy arm that could last for generations when properly maintained.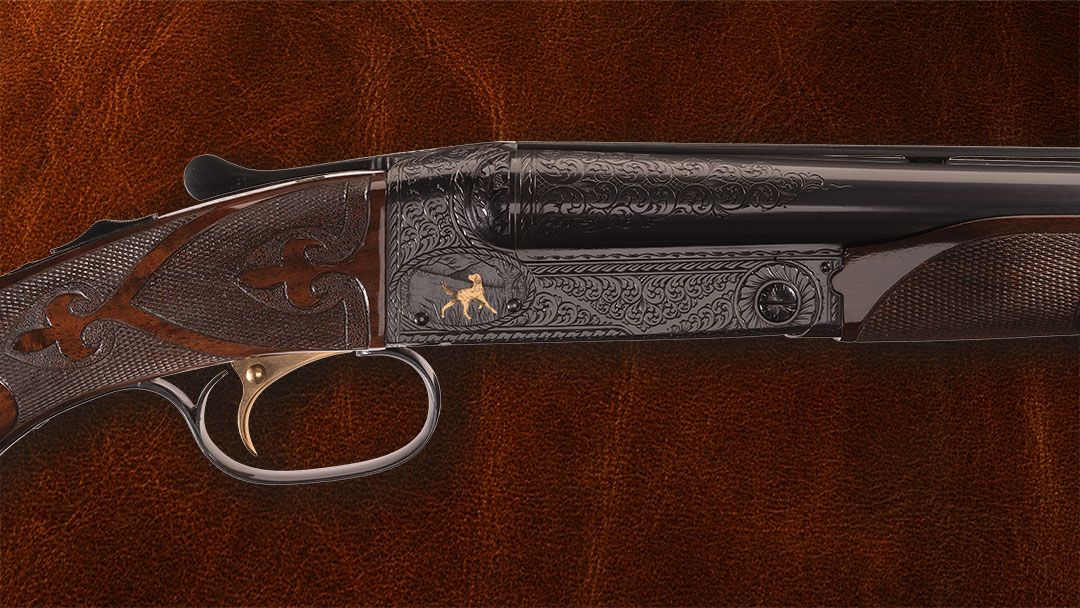 Engraved and gold inlaid Winchester 16 gauge Model 21 Grand American shotgun inscribed to Edward E. Ulrich. Available this August.
"When I worked for Pachmayr in the early 1990s, we had a number of customers who were collectors of the Winchester Model 21," said Jim Cornelius, the keeper of the blog FrontierPartisans.com and the host of the Frontier Partisans Podcast. "We saw a fair number come through the retail store, and every one of them had a story. None of them were safe queens; they were all nicked and scarred, from hard use in field and duck blind — but as robust as the day they came out of the box. People LOVED that shotgun. Rugged, reliable, locked up like a bank vault. A magnificent piece of Americana."
Buying and Selling a Winchester Model 21
How much is a Winchester Model 21 worth today? Given the custom nature of the Model 21 and the numerous variation, Model 21 values can range significantly. Factors like condition, provenance, factory letter, and serial number can also play into a Winchester Model 21's price. Still, when you take into account the Model 21's proven reputation, comparatively low production numbers, and the stature that comes with the Winchester name, it's easy to see why the Model 21 continues to garner high demand from gun collectors and enjoy a steady appreciation in value.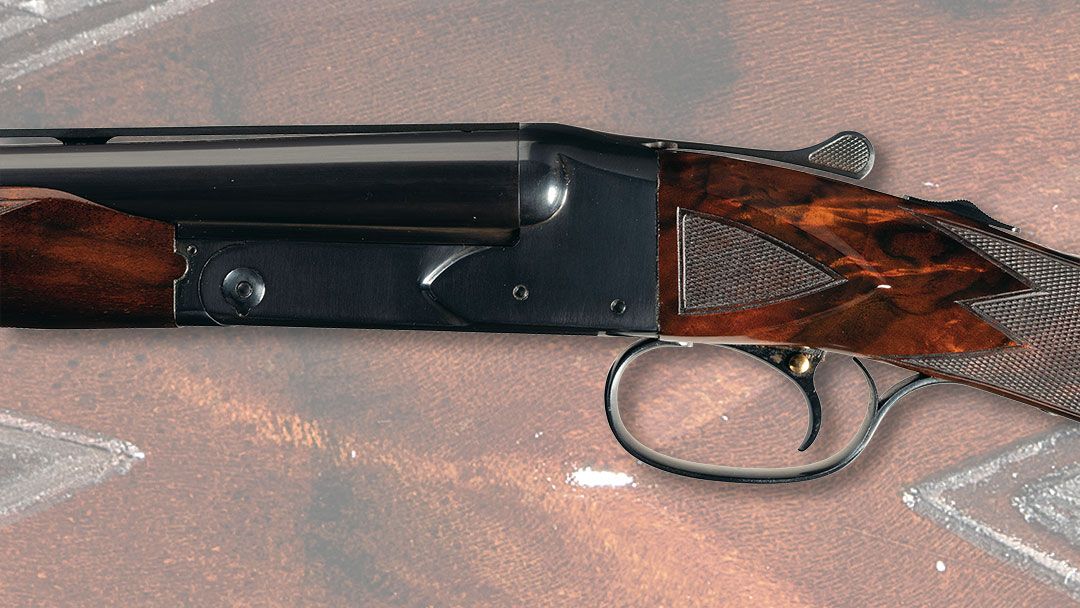 Winchester 20 gauge Model 21. Available this August.
Just as John Olin set out to offer a premier shotgun that could cater to both the blue-collar hunter and the gentleman shooter, the impressive selection of Winchester Model 21 shotguns for sale at Rock Island Auction Company includes examples for every taste and aspiration. From benchmark pieces to your next field gun, from pristine to gracefully restored, there's a Model 21 to be found that's perfect for your collection.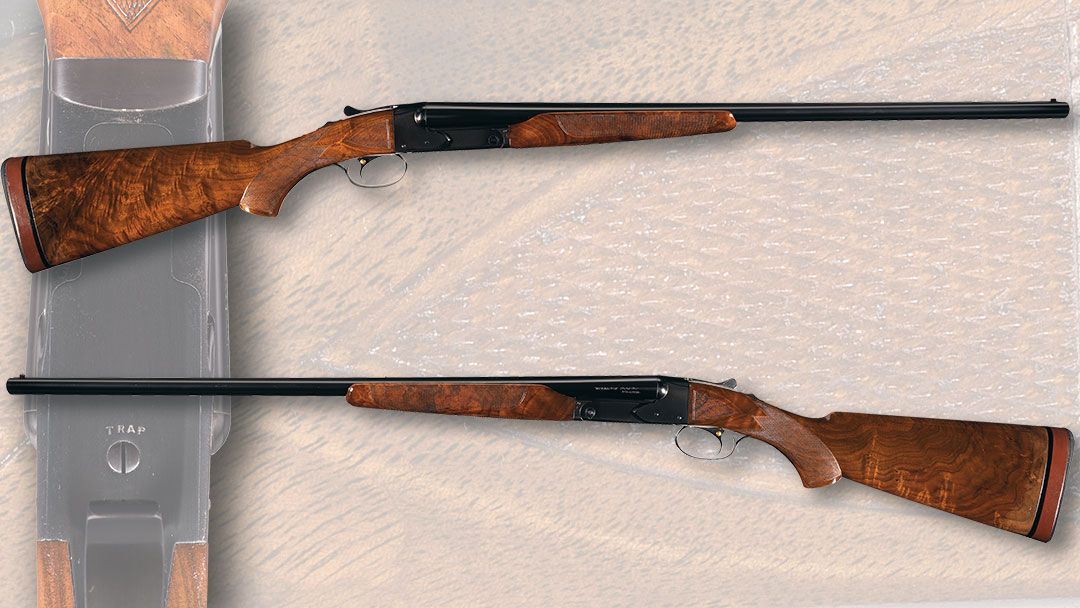 Winchester 20 gauge Model 21 Trap marked Skeet shotgun. Available this August.
For more gun blogs and gun videos on historic sporting arms, subscribe to the weekly Rock Island Auction newsletter, where we cover classic names like Parker Brothers and Browning Superposed, as well as historic curiosities like the punt gun mega fowlers of the 19th century.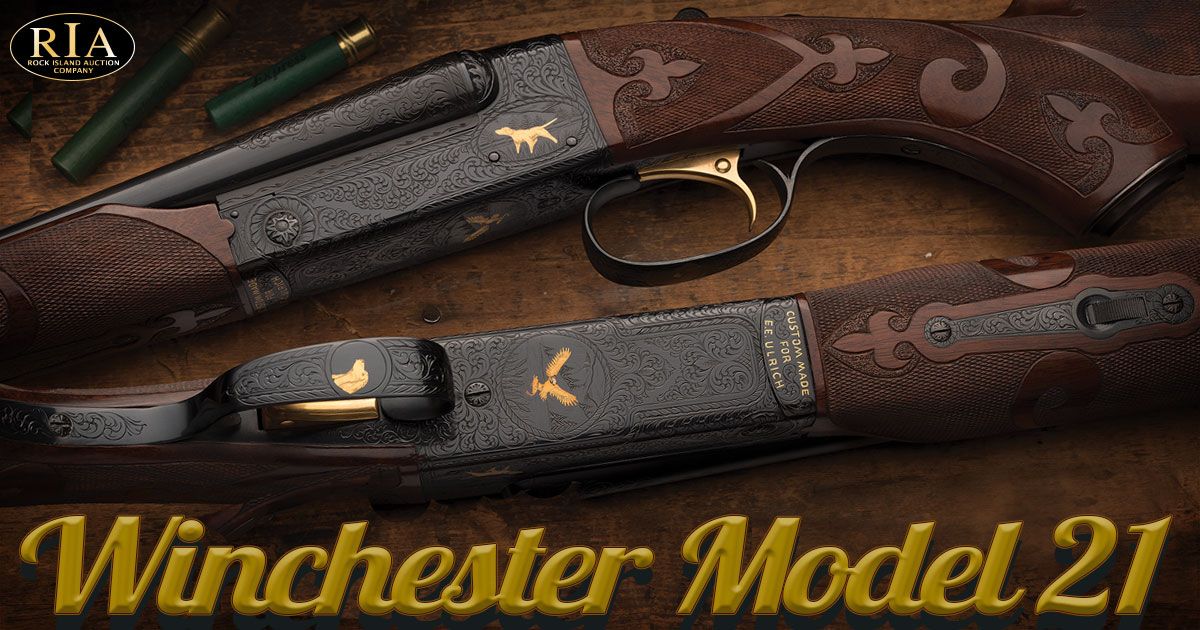 Rock Island Auction Company